Adult Swim's surprise Saturday debut of a new episode of the beloved weird cartoon Rick and Morty has created a huge wave of online attention for an unlikely product: McDonald's Szechuan dipping sauce, briefly released in 1998 to celebrate the debut of Disney's Mulan. Mad scientist Rick's all-consuming obsession with the sauce was a major plot point in the episode, and now meme dorks online are just as fixated on it as Rick was. Which is … a lot.
"I'm not driven by avenging my dead family," Rick revealed as the new episode ended. "I'm driven by finding that McNugget sauce. I want that Mulan McNugget Sauce. That's my series arc, Morty. If it takes nine seasons, I want that McNugget Szechuan sauce."
"In 1998 they had this promotion for the Disney film Mulan, where they created a new sauce for the McNuggets called Szechuan sauce." pic.twitter.com/iWAszRkm4G

— Rick & Morty Quotes (@rick_morty_bot) April 2, 2017
Here's the original McDonald's commercial for the Szechuan sauce.
The best Rick and Morty Szenchuan sauce memes
Szechuan sauce mania has gripped Reddit's me_irl, a trendsetting forum in the meme world, and posters there are incorporating the long-lost sauce into many of the year's most popular memes.
You may recall that there's already been a huge "sauce" meme this year—Gordon Ramsay's quest to locate the Lamb Sauce—and it meshes perfectly with this new craze: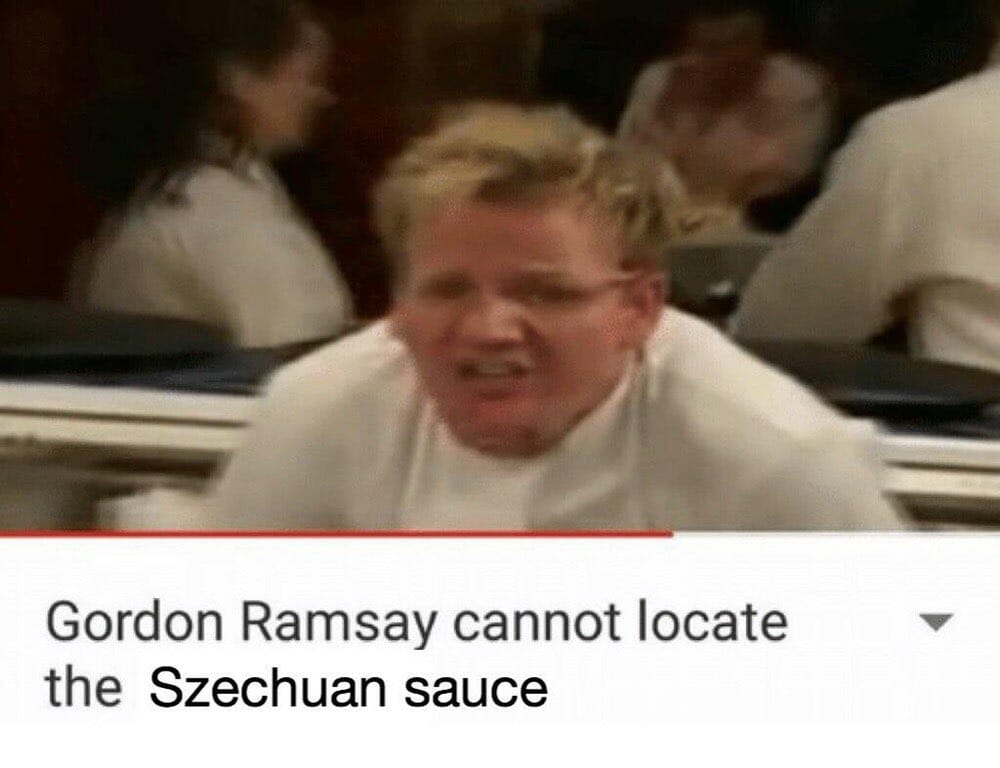 The biggest meme of April, according to a leaked calendar that claimed to predict every big meme of 2017, was supposed to be the Estonian dwarf from The Simpsons. Thanks to Rick and Morty, though, it's not. It's Mulan Szechuan Sauce.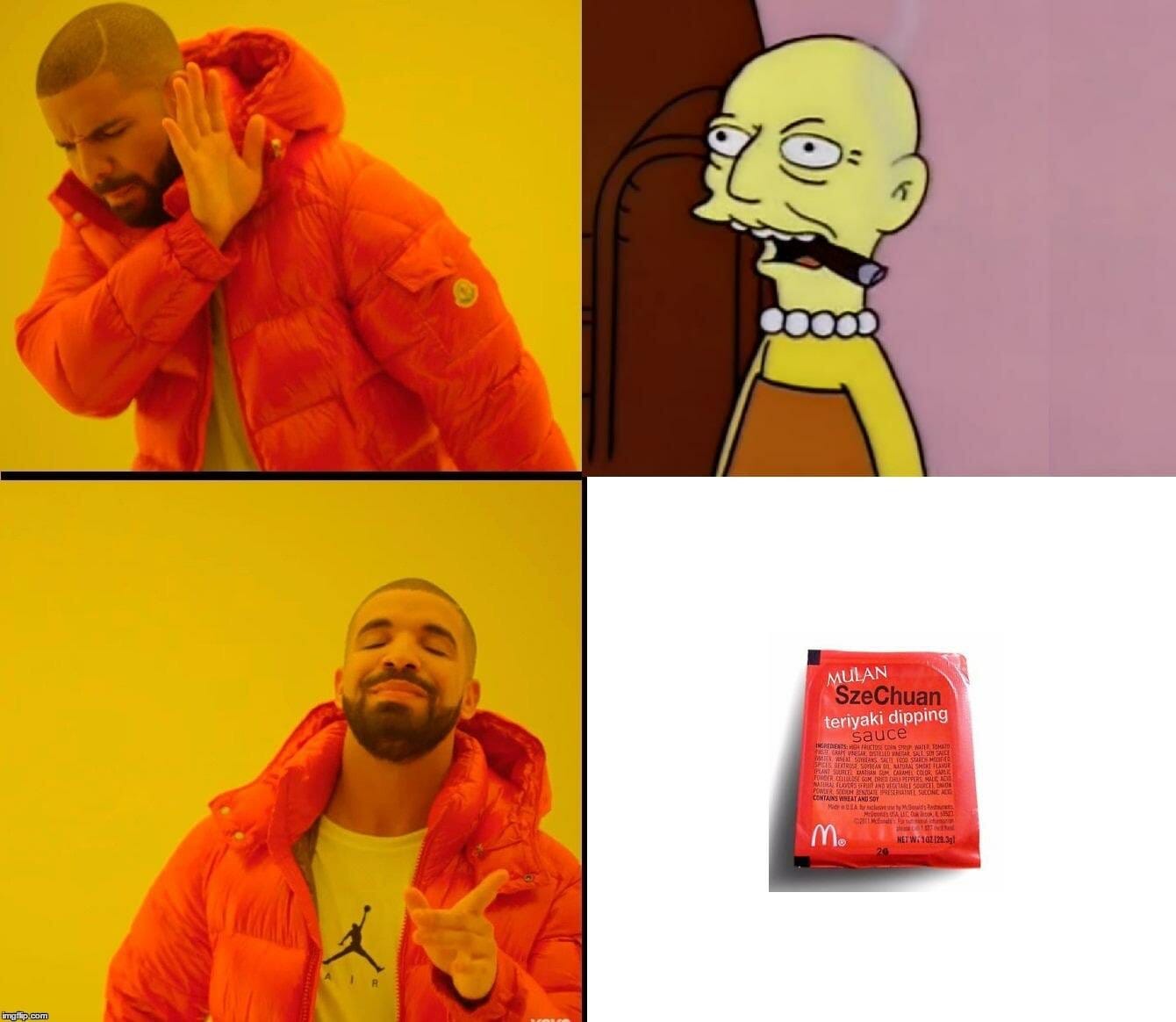 The Meme from the Future has also been sauce-ified: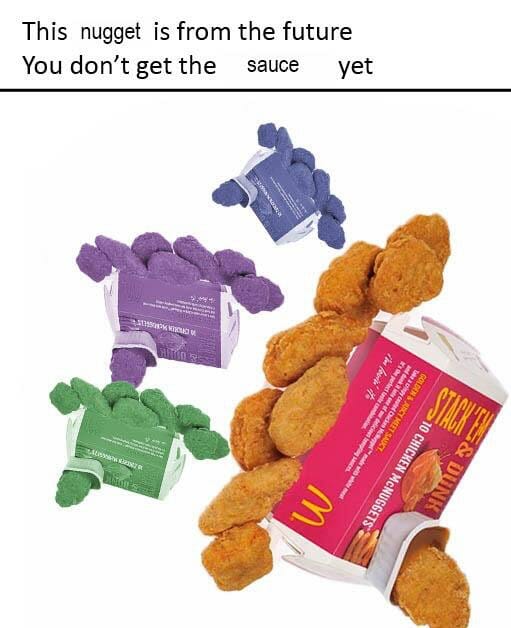 Even this old meme about what parents name their kids is experiencing a Szechuan Sauce revival: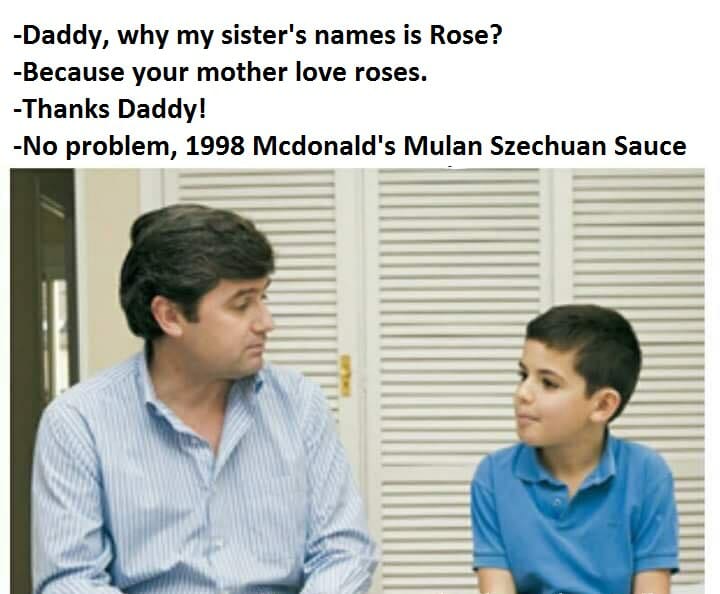 Here's the "man of culture" meme with "I see you're a man of culture as well" edited to read, "I see a sause":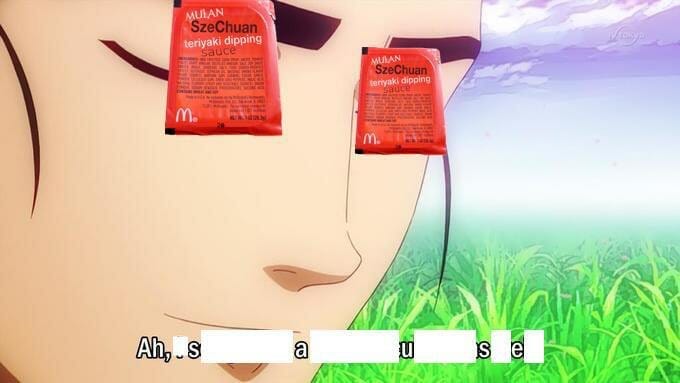 And here it is as part of the emerging meme "what fasion(sic) companies think men want to wear":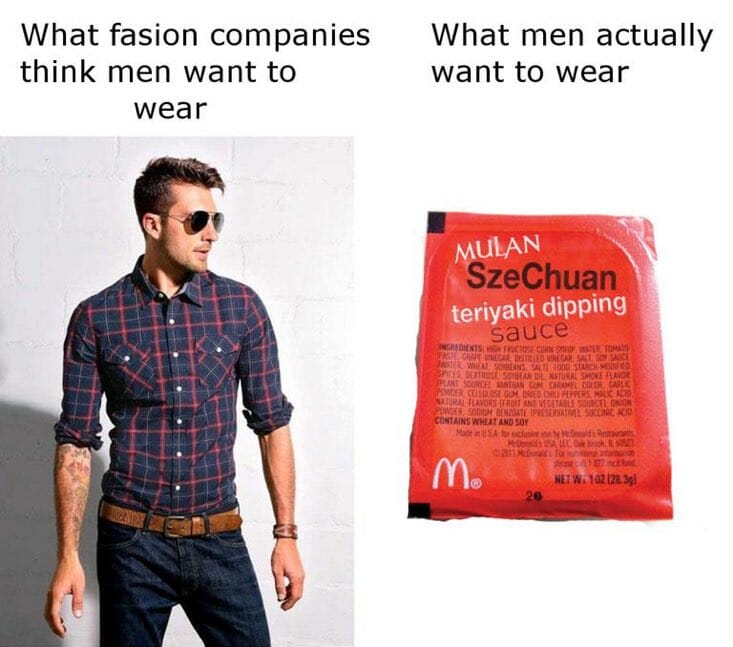 The sauce conversation isn't just limited to mixing it up with existing memes, either. A lot of the jokes on r/me_irl are focused on obtaining the precious commodity or getting McDonald's to bring it back. There are (contradictory) fake tweets: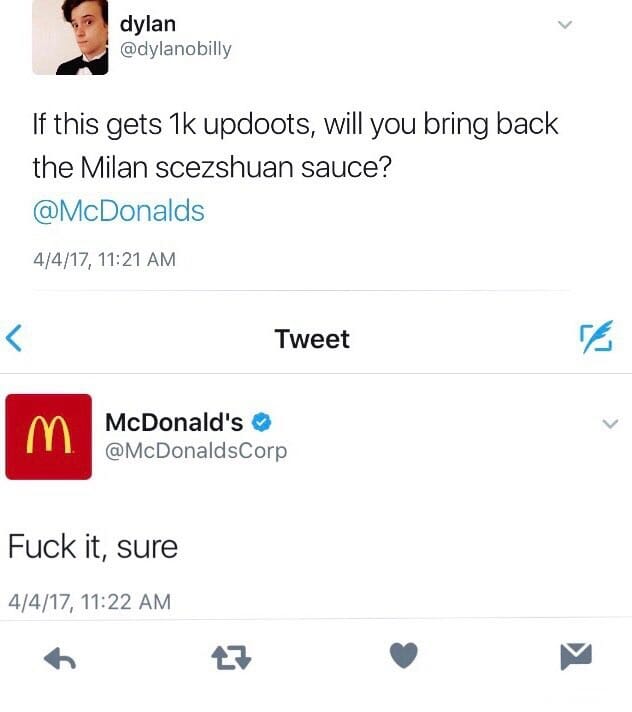 There are even eBay listings for the sauce (which must be either fake or utterly inedible now)…. and printed-out photos of those eBay listings: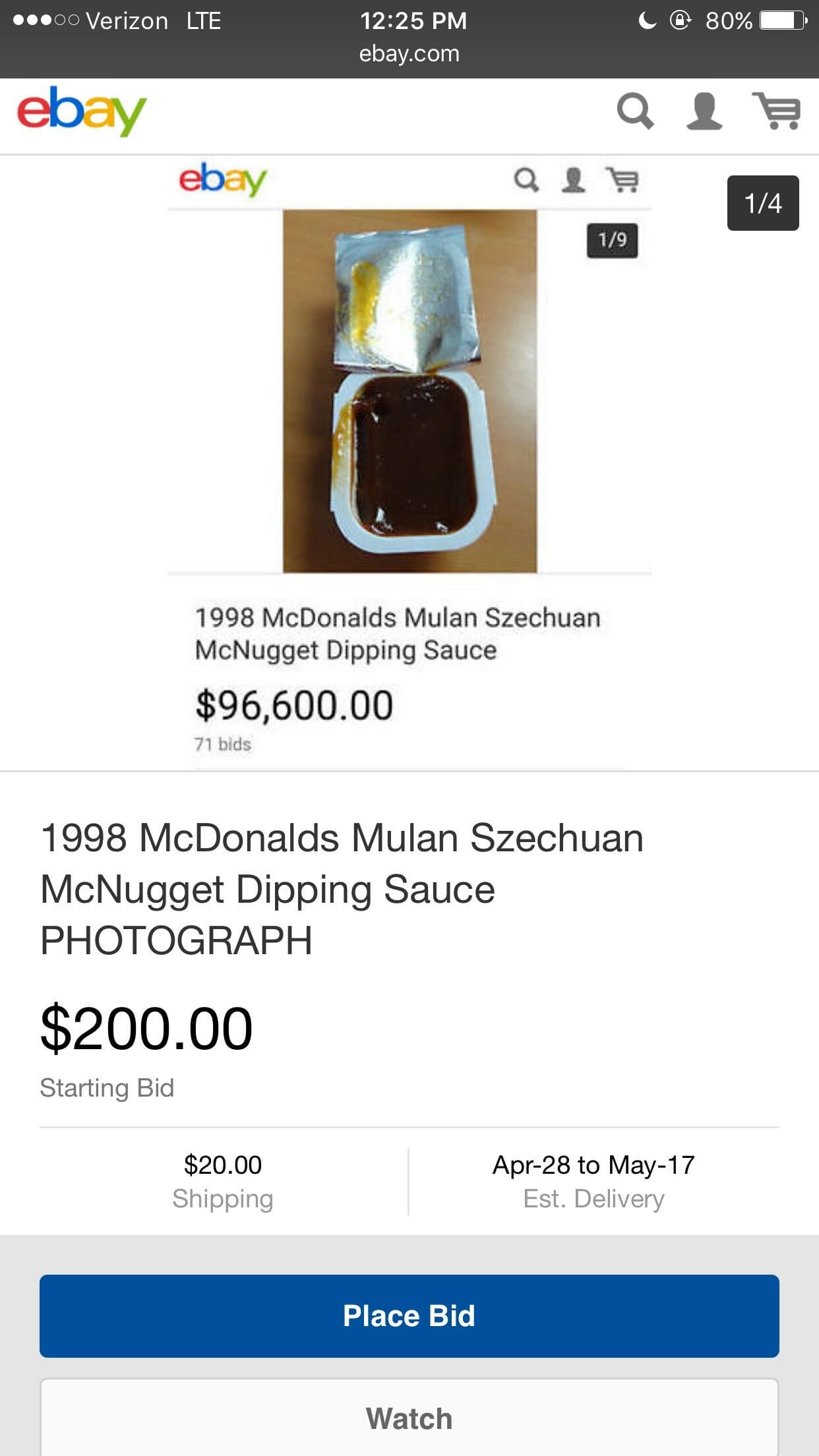 There's a lot of good news out there for the sauce-seekers out there, though. A number of websites have published home recipes that approximate the sauce, and a McDonald's chef has even said he's considering bringing it back. We may not even have to wait nine seasons.
https://twitter.com/Mike_Haracz/status/848903169564438528?ref_src=twsrc%5Etfw&ref_url=http%3A%2F%2Fwww.businessinsider.com%2Fmcdonalds-szechuan-mcnugget-may-come-back-thanks-to-rick-and-morty-2017-4
The awesome power of '90s nostalgia, combined with Twitter, Reddit, and Change.org petitions—more than 20,000 people signed one asking for the return of the sauce—can basically convince a company to do anything that looks profitable. If the internet can bring back Surge, the '90s "extreme sports" answer to Sprite, it can surely bring back a dipping sauce.
And whether it succeeds or fails, the rare sauce looks like it's going to be the meme of the month. Thanks, Grandpa Rick!