It may not be Fortnite's comet or a secret underground superhero base, but PlayerUnknown's Battlegrounds is certainly attempting its own spin on the "random things strewn about to cause chaotic theorizing" trend with the addition of gold treasure chests on the unreleased Sanhok map.
The PUBG developers are still working on finalizing the new, smaller map after two closed betas and an eventual release on the public test servers. With the map's test server release, several golden treasure chests have been scattered about in several random locations.
Users on Reddit are sharing their discoveries and the chests' seemingly unremarkable locations. One has been discovered near Bootcamp Alpha behind a large gathering of rocks, while another is located northeast of the Ruins in a forest. A third Reddit user claims to have discovered one in the map's quarry.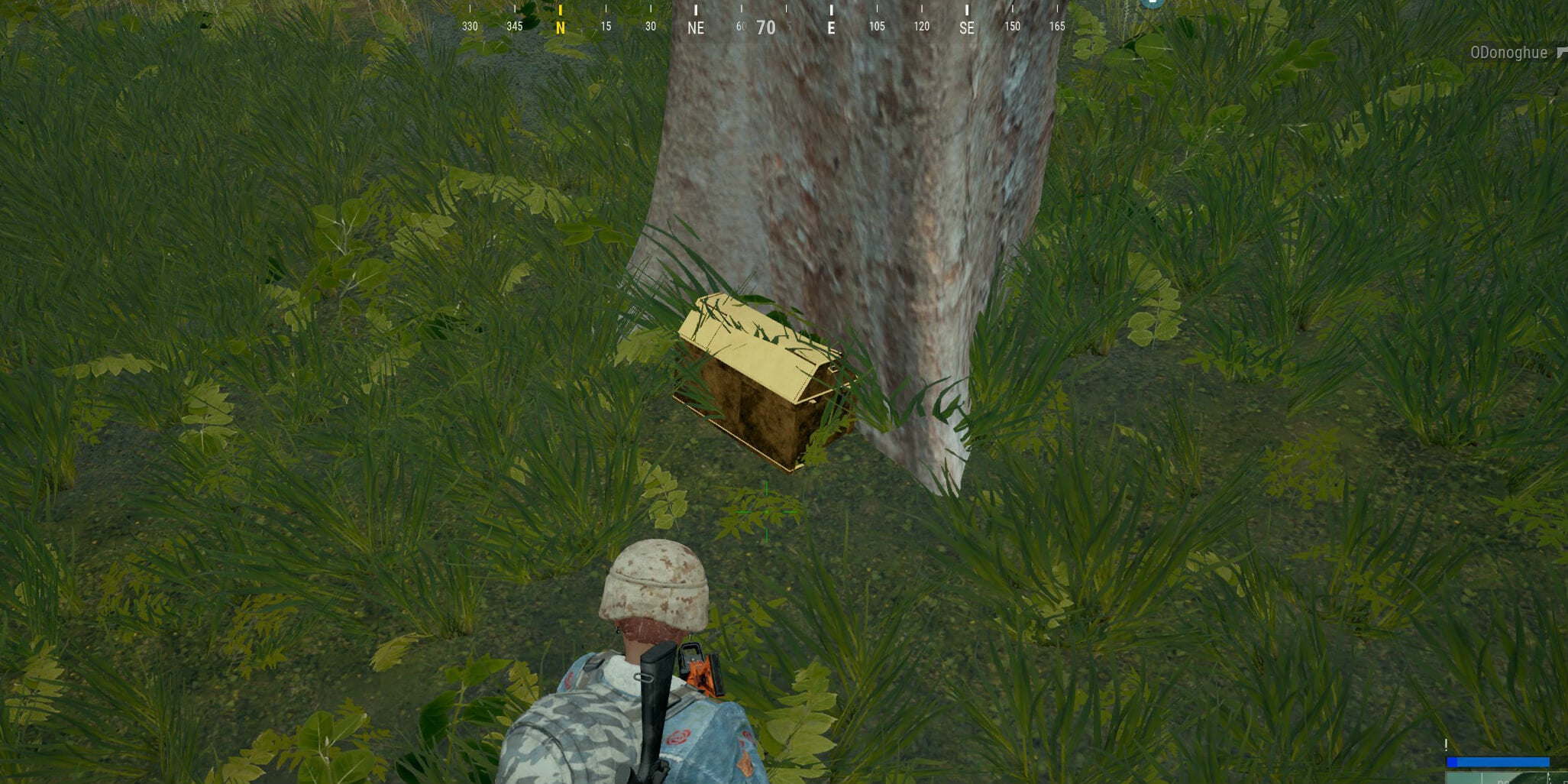 Players are unable to interact with the chests and are essentially stumped as to what they could mean. It could be a subtle reference to Fortnite's loot chests, or perhaps the chests store special items that will be revealed once the map is publicly released. Leave it to PUBG players to joke about other possible treasures, including an improved framerate, anti-cheating software, or a Thanos gun.
Players will likely have to wait until the map is released on the actual PUBG servers to find out what the chests mean, as PUBG Corporation has yet to make a public statement.
The chests follow a particular theme seen in other battle royale games as of late. Fortnite recently debuted its fourth competitive season after teasing players for a month by placing a slowly falling meteor in the sky. After weeks of speculation and additional teasing from developer Epic, the meteor destroyed the Dusty Depot location and spawned a whole suite of superhero-themed Easter eggs and player items and skins, including a crushed house with a dinosaur footprint in the wreckage.
H/T Kotaku