If you're looking for the best anime on Netflix, we've got you covered. We've curated a list of our favorites series and the best anime movies available to stream on-demand. But once you've watched the classics, you're going to start wondering about new anime on Netflix. What follows is a comprehensive rundown of every upcoming Netflix original anime that's been confirmed to date. In some cases, details are scarce, while others have release dates and trailers. One thing is certain: There's plenty of new anime on Netflix to look forward to for the foreseeable future.
New anime on Netflix: Coming soon
1) Last Hope
Date: Sept. 14, 2018
Not much is known about this Netflix original anime, and its page on Netflix doesn't currently exist, but it's scheduled for release in September, and the company has released a rather long synopsis. From Netflix:
In 2031, the world goes through a drastic change after a next-generation quantum reactor fails catastrophically in an incident known as the "Xianglong Crisis."

 

The energy that springs forth from beneath the ground swallows up city buildings and covers the earth, eventually leading to the emergence of new organisms called B.R.A.I. that are both organic and mechanical.

 

Seven years later, Xianglong has been reborn as the fortified city of Neo Xianglong. It is the last bastion of hope for humanity against the rapidly evolving B.R.A.I. threat that has pushed mankind to the brink of extinction. Leon, Chloe, Queenie and Doug are led by destiny to gather at Neo Xianglong. Cecile, Cain, Jay and Gren welcome them into the defense force. The special unit Pandora is born to fight for the survival of humanity. 

 

The hope of everyone lies in their hands.

Date: Sept. 21, 2018
Already streaming in Japan, the colorful anime, created and animated by Bones, finally arrives stateside in September. From Netflix:
Recently stationed Air Self-Defence Force rookie Hisone Amakasu is chosen by a dragon concealed within Gifu Air Base to be his pilot.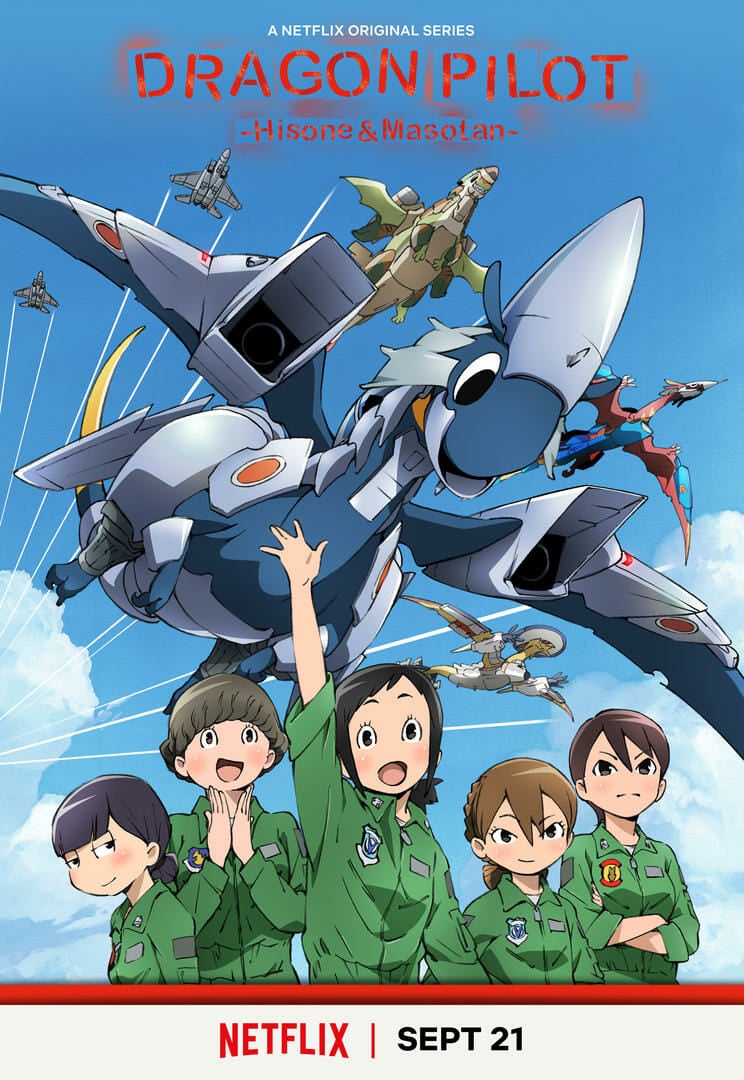 3) Forest of Piano
Date: Sept. 28, 2018
Netflix secured the exclusive streaming rights for this new anime based on Makoto Isshiki's Piano no Mori (Forest of Piano), which follows two young boys—one the son of a prostitute, the other from a prestigious musical family—who bond over their love of piano. You can count on this show to have a great soundtrack and an awesome anime theme song.
From Netflix:
Kai grows up playing an old piano discarded in the woods; Shuhei's father is a famous pianist. Their chance meeting transforms their lives and music.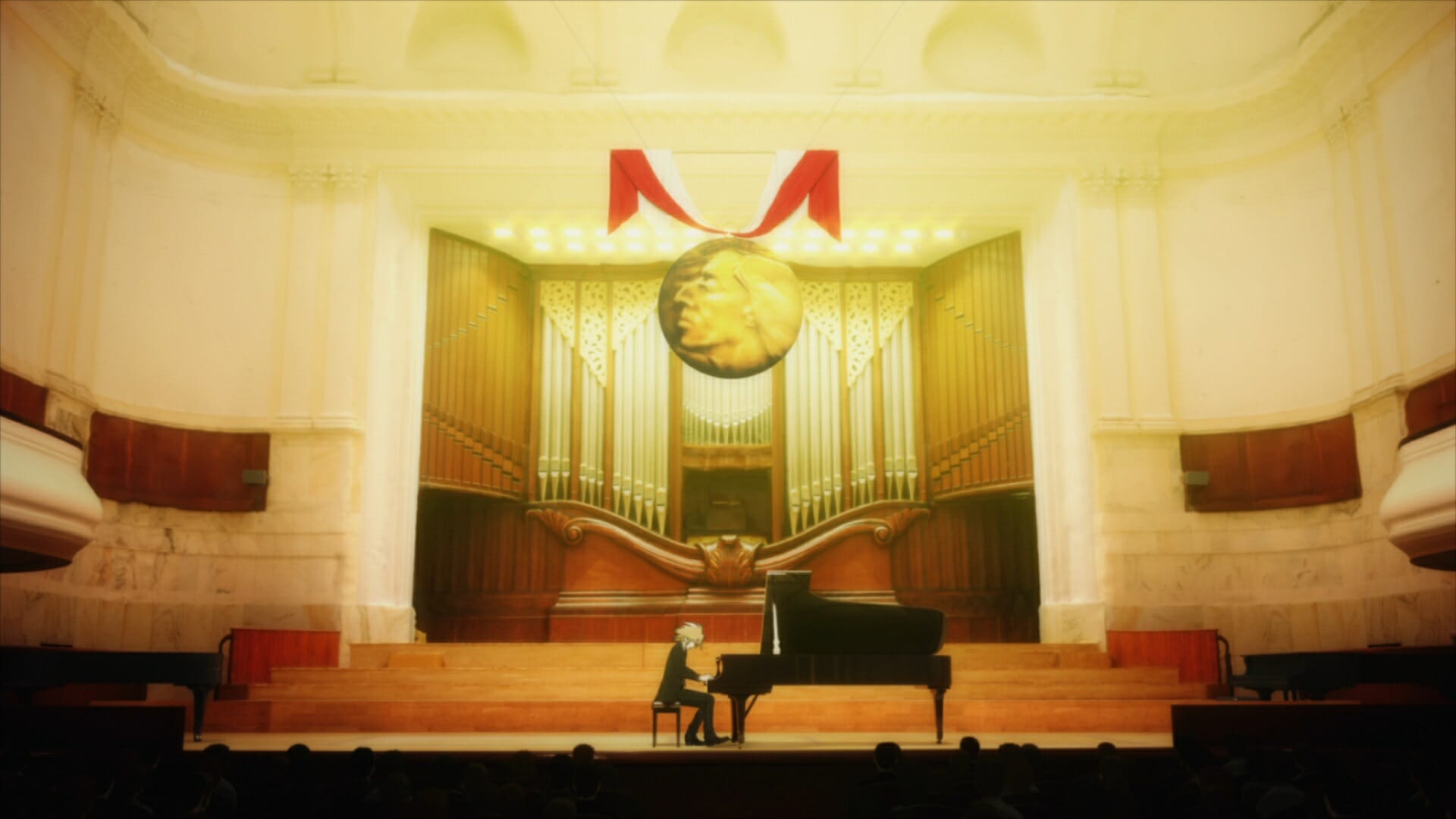 Date: Fall 2018
A musical fantasy anime, starring pop star Konomi Suzuki and Yukari Tamura. The series was released online in late March in Japan. From Netflix:
Rin (Konomi Suzuki), an energetic girl who loves to eat, lives in a verdant frontier village. Deep within the royal palace in the bustling capital city, the songstress Finis (Yukari Tamura) spends her days in solitude. Both share a special power no other person has. A miraculous power that can heal wounds, create water and stir the wind — the power of song. Guided by destiny, the two young women each face an arduous journey with the power of song. The shadow of war looms over the kingdom, tainting even the miraculous songs with the blood of innocents. Loved ones meet their deaths as silent screams echo through a stone prison. As two destinies intersect, will the final song be one of despair, hope or…?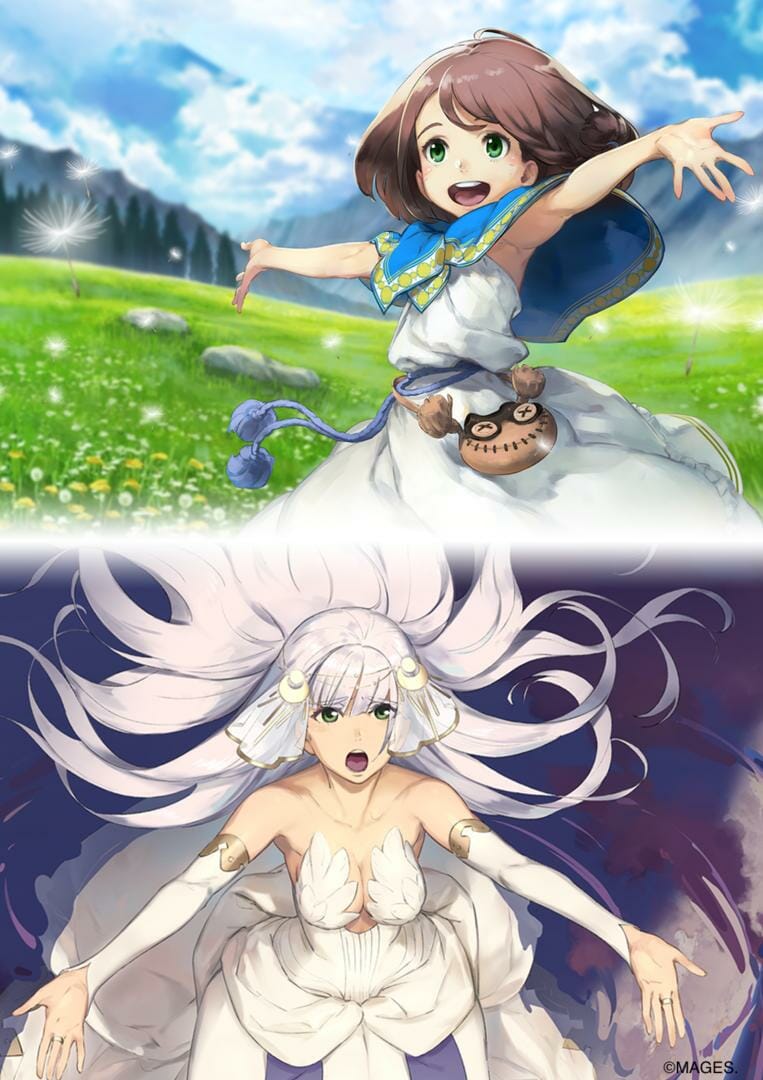 5) Baki
Date: Summer 2018 (Japan), Fall 2018 (U.S.)
The massively popular manga about martial arts champion Baki Hanma and his battle against death row inmates is being turned into a 26-episode series, produced by TMS Entertainment. From Netflix:
The protagonist, Baki Hanma, trains with an intense focus to become strong enough to surpass his father, Yujiro Hanma, the strongest fighter in the world. Five of the world's most violent and brutal death row inmates are gathering to face Baki. Their objective is to taste defeat — their unmatched strength and skill have led them to grow bored of life itself, and they now seek out Baki in the hopes that he can overwhelm and utterly crush them. In this crisis, other underground martial art warriors gather to fight by Baki's side: Kaoru Hanayama, Gouki Shibukawa, Retsu Kaioh, and Doppo Orochi. An epic showdown between violent death row inmates and Baki and his friends begins!
READ MORE:
6) Kakegurui
Date: 2018
Based on the manga by Homura Kawamoto and Toru Naomura, this decidedly dark series is about a gambling system that helps determine the hierarchy of a private school for the wealthiest and most politically connected kids in Japan. From Netflix:
There is one absolute rule in gambling—at the end of the day, there is a winner and a loser. The winner gains riches and prestige, while the loser is branded a failure and left with nothing. In the silence leading up to the moment that separates winners and losers, instincts are sharpened and desires reach the point of ecstasy. This is a harsh microcosm of life in a capitalist society. Why are people captivated by a world filled with risk? What lies beyond the madness? As the class system of modern society crumbles, an unprecedented adrenaline-pumping anime sweeps the world.
Date: March 1, 2019
LeSean Thomas's beloved fantasy comic is finally getting the animated adaptation it deserves, following a successful Kickstarter campaign and a promising pilot. From Netflix:
Created, directed and executive produced by LeSean Thomas (Children of Ether), the series follows the adventures and exploits of S.A.M, a high-end, royal-class friendship droid who's joined by a quirky, discarded maintenance robot and a brash, deadly fugitive. Together, the unlikely trio embarks on an unforgettable journey in a fantastic and dangerous world in search of S.A.M's best friend, the heir to a powerful kingdom under siege.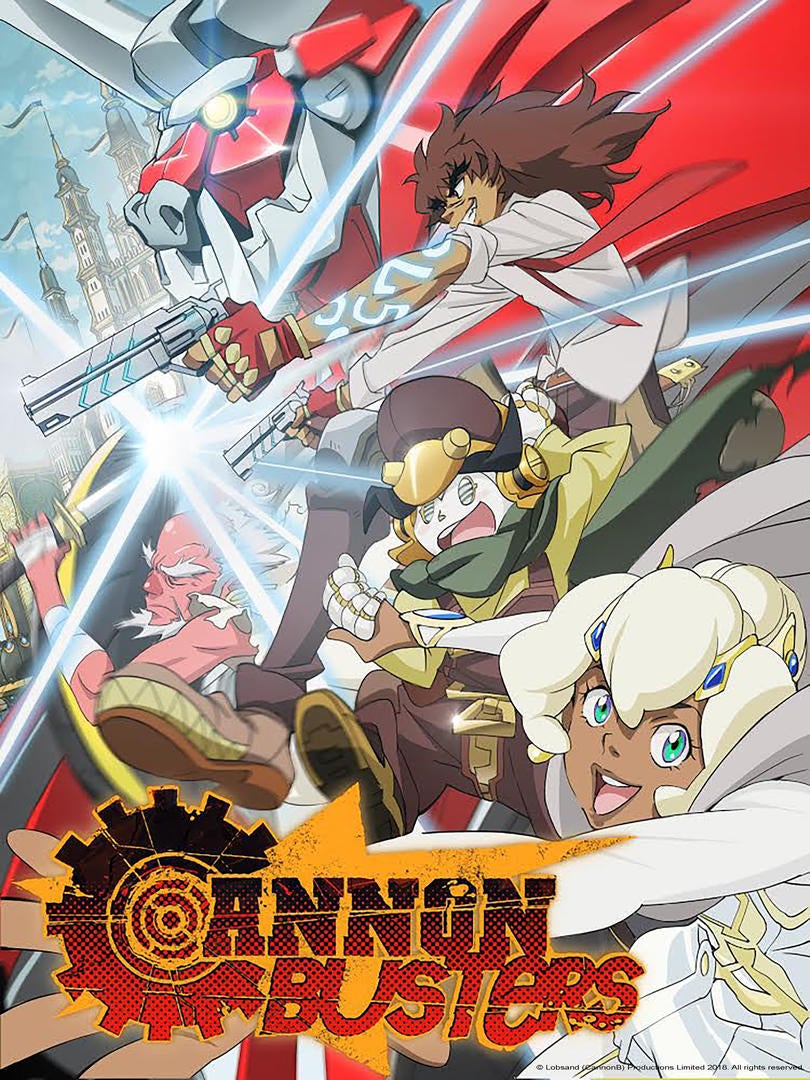 8) Rilakkuma and Kaori
Date: Spring 2019
This stop-motion animation series brings the popular merchandise character to life, and it looks impossibly cute. From Netflix:
Rilakkuma is a bear costume who showed up one day to live with an office worker named Kaoru. It spends its days lounging around the apartment. Although there's a zipper on its back, what's inside is a mystery. It loves pancakes, rice omelets, custard pudding and "dango" rice dumplings. It's friends are Kaoru's pet bird Kiiroitori and a small white bear cub named Korilakkuma who also showed up out of the blue.
Date: Spring 2019
Created by Makoto Uezu and produced by Larx Entertainment, Kengan Ashura tells the story of an underground fighter who battles in something called "Kengan Matches." From Netflix:
Kazuo Yamashita is an ordinary56-year-old man who one day is summoned by the chairman of his company and hired as a gladiator. He learns that these hired gladiators engage in battles called "Kengan Matches: to protect the corporate rights of the businesses they represent. Kazuo Yamashita is assigned to battle a mysterious Kengan fighter named Ohma Tokita. Both men join the "Kengan Zetsumei Tournament" with the hope of winning the spot as chairman of the Kengan Organization.
READ MORE:
Date: Spring 2019
The iconic Japanese hero is getting the full CGI anime treatment. The series will be a sequel of sorts to the live-action TV show, and it's being directed by Kenji Kamiyama (Ghost in the Shell: Stand Alone Complex) and Shinji Aramaki (Appleseed Alpha).  From Netflix:
An action drama centered around a man possessing the spirit and DNA of the legendary hero "Ultraman" as he wears a metallic ultra suit and fights against evil.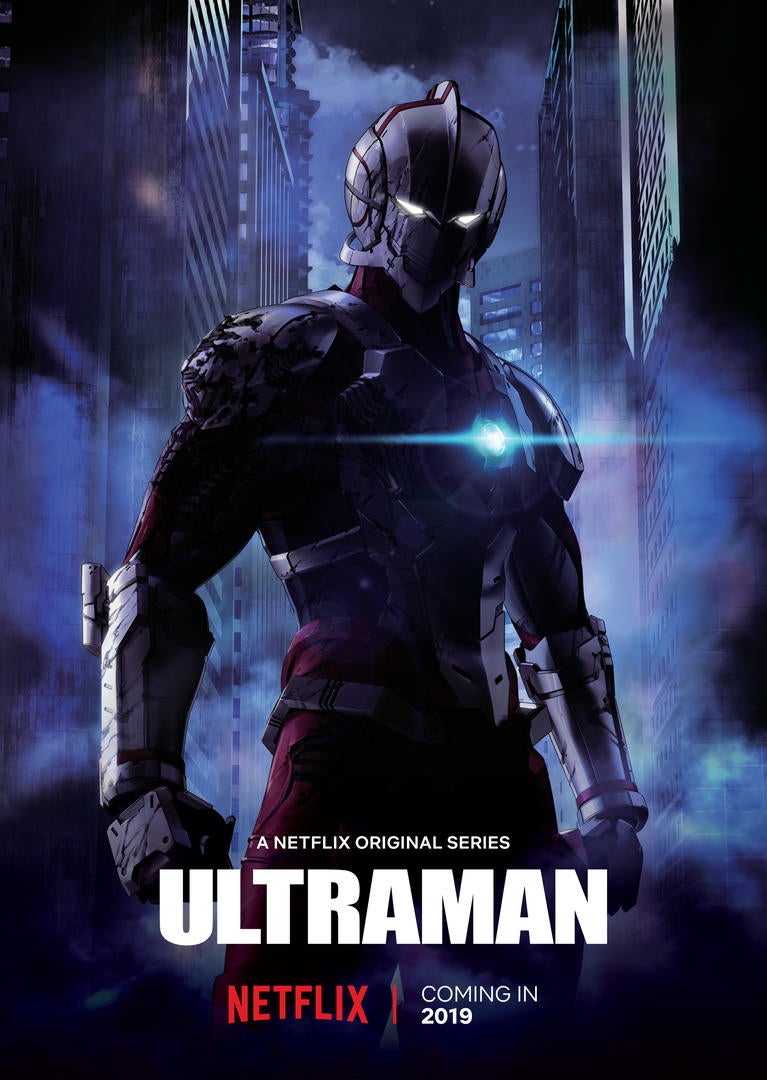 Date: Fall 2019
The augmented reality mobile phone game gets the anime series treatment via animation studio Crafter. From Netflix:
"After scientists discover a mysterious substance that can influence human minds, two factions wage an all-out battle to control its awesome power."
Date: 2019
This Netflix original anime follows the life of Retsuko, a young professional red panda trying to make it in the big city. She's "single, a Scorpio, blood type A" with a demeaning office job and two obnoxious supervisors, but she also has a secret: She has a death metal karaoke persona—an aggressive Retsuko, if you will—Aggretsuko. In other words, angry is the new cute. —Christine Friar
READ MORE:
Date: 2019
A groundbreaking original anime series from Castlevania producer Powerhouse Animation, Seis Manos transplants a traditional martial arts narrative to 1970s Mexico. From Netflix:
Set in Mexico in the 1970s era, Seis Manos centers on three orphaned martial arts warriors who join forces with a DEA agent and a Mexican Federale to battle for justice after their beloved mentor is murdered on the streets of their tiny border town.
Date: TBD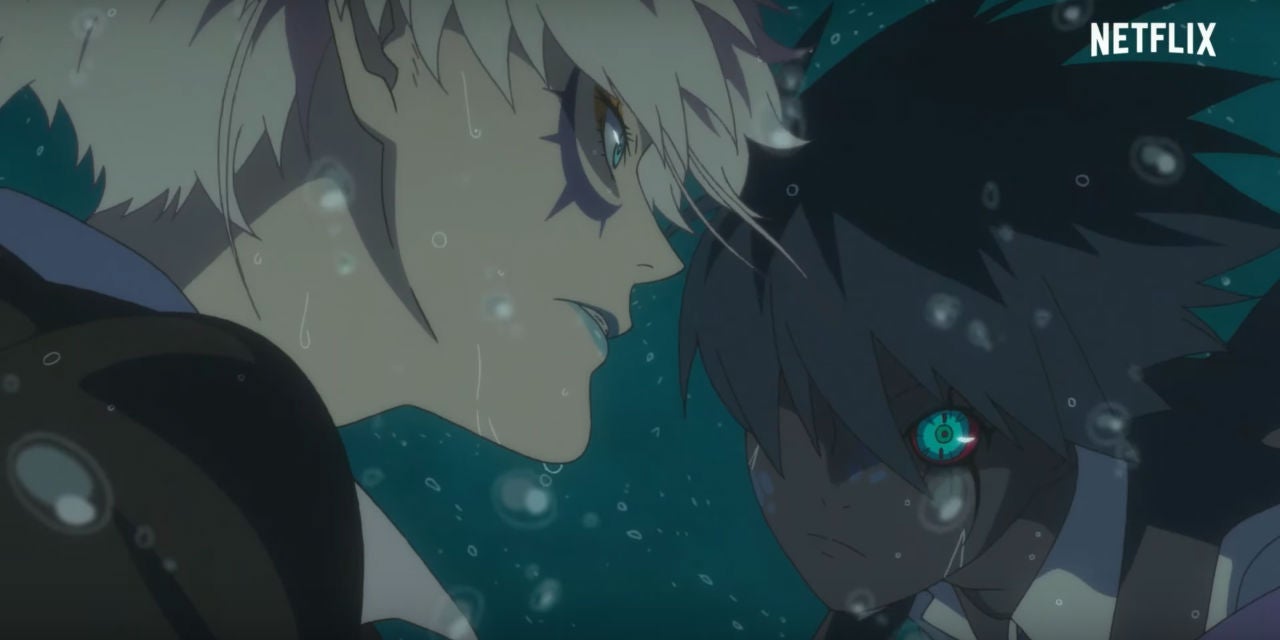 B: The Beginning tells two parallel stories, both taking place in the fictional European archipelago nation of Cremona. In one, detective Keith Flick returns to the force after years in isolation to find his sister's murderer, who he believes may be connected to a series of killings by a man the local police have named Killer B. In the other, a young man named Koku uses his superpowers to fight a group of genetically-altered humans called "Reggies" in a search for his lost childhood friend. It's a weird mish-mash of two completely disparate stories, held together with spit and glue. —Caitlin Moore
15) Knights of the Zodiac: Saint Seiya
Date: TBD
The classic '80s manga gets rebooted once again, and it looks gorgeous. From Netflix:
Knights of the Zodiac: Saint Seiya follows modern day adventures of young warriors called "Knights", who are sworn protectors of the reincarnated Greek goddess Athena. Each Knights wears a powerful armor based on their chosen zodiac constellation, and are called Knights of the Zodiac. They aid Athena in her battle against powerful Olympian gods who are bent on destroying the humankind. The series is comprised of 12 episodes and is produced by Toei Animation.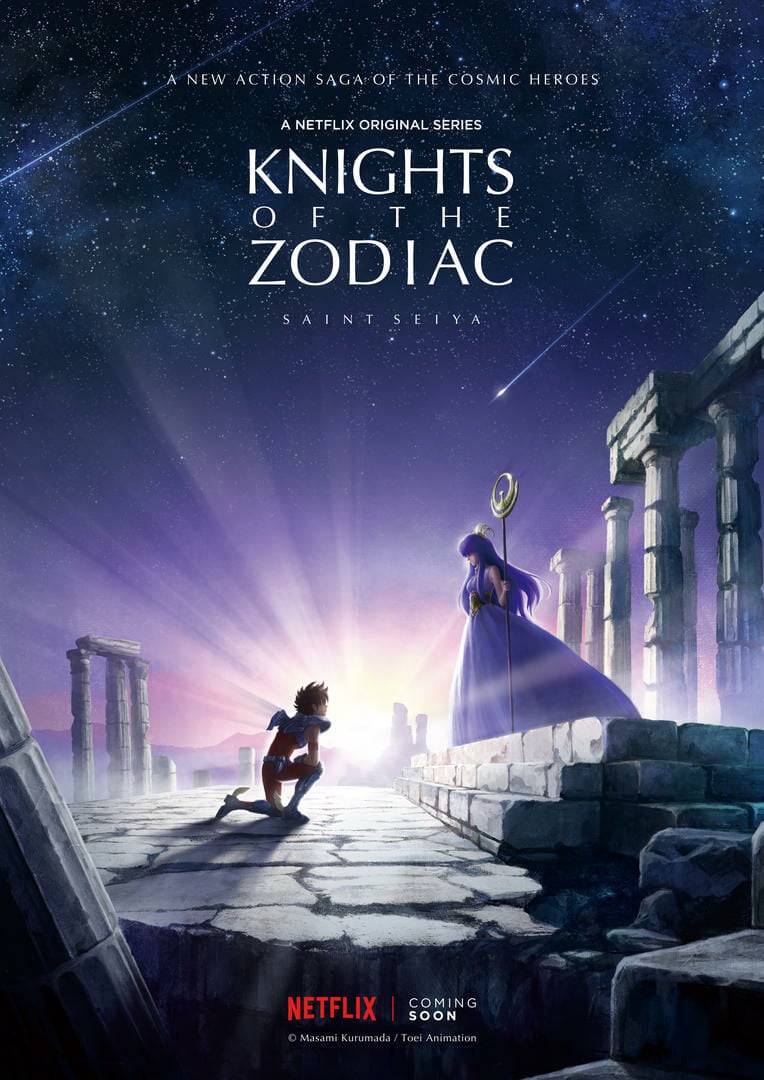 Editor's note: This article is regularly updated for relevance.