Marvel is launching a series of theatrical plays that anyone can license and perform themselves. Fantastic news for teenagers who want to play superheroes in their high school drama class. Bad news for their teachers who would prefer to do The Crucible, and now have a bunch of students clamoring for Loki and Thor instead.
Released under the title Marvel Spotlight, it's a partnership with the theatrical company Samuel French, which publishes plays and musicals in a wide range of genres. The first three Marvel plays star Loki and Thor, Squirrel Girl, and Ms. Marvel—making it clear that yes, they're aiming for younger readers rather than adult amateur drama groups.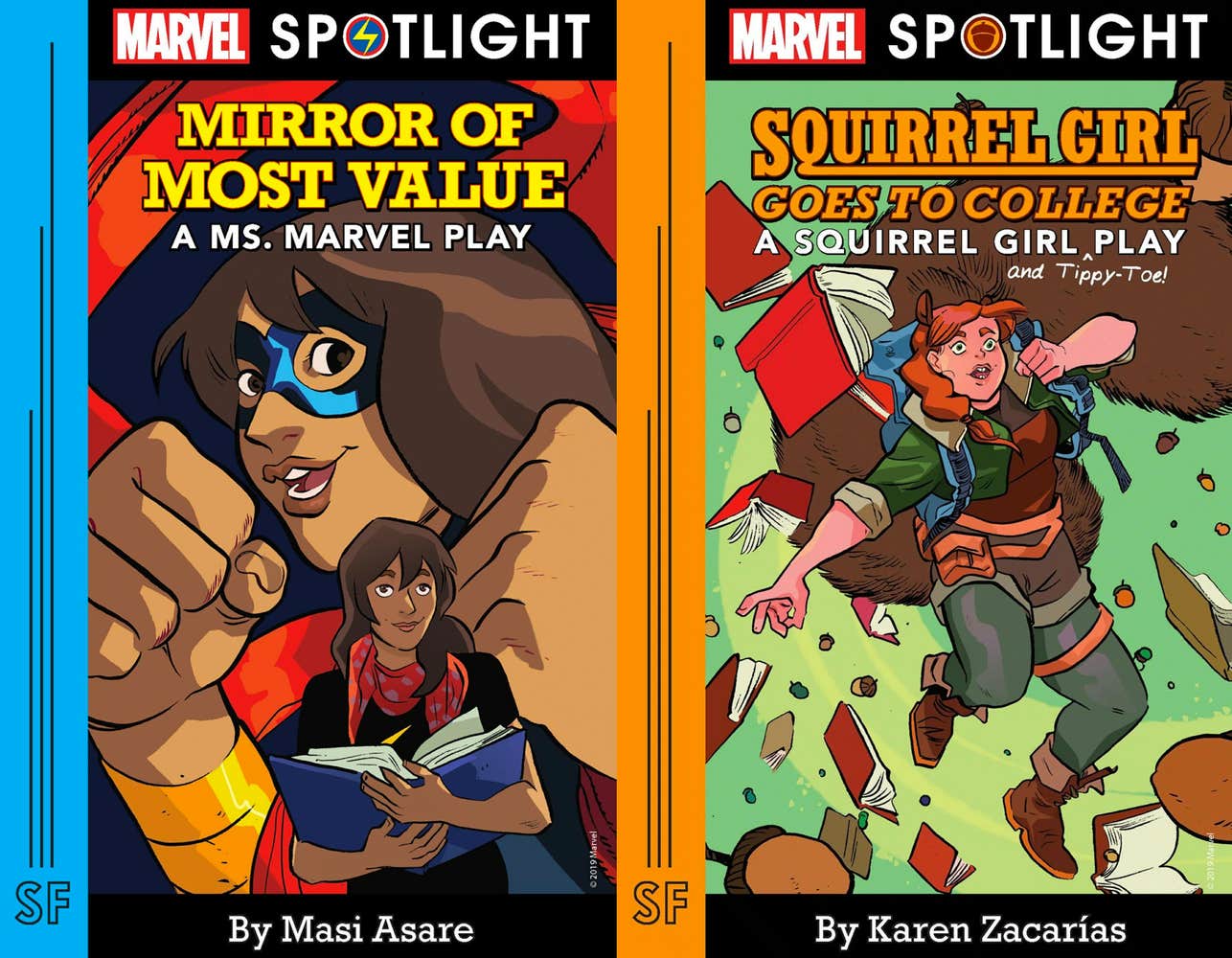 Hammered, written by Christian Borle, is about Thor and Loki pranking each other and competing for their parent's attention while Thor struggles with his final exams. Mirror of Most Value, by Masi Asare, is about Kamala Khan trying to make her superhero alter-ego more famous by writing Ms. Marvel fanfiction. And Squirrel Girl Goes to College, by Karen Zacarías… well, you can probably guess that one yourself.
They're all one-act plays lasting 45-50 minutes, and you can license them at $75 per performance (or $125 per performance for more than one play). Low-budget theater was one of the few art forms that Marvel hadn't expanded into yet, so this was probably inevitable.
READ MORE:
Got five minutes? We'd love to hear from you. Help shape our journalism and be entered to win an Amazon gift card by filling out our 2019 reader survey.
Want more reviews and interviews from Gavia Baker-Whitelaw? Sign up here to receive her biweekly geek culture newsletter.
H/T EW