Warning: This article includes a spoiler for Star Wars: The Last Jedi.
The Last Jedi is full of "space jewelry," a detail for which we can thank Carrie Fisher. She suggested the idea to director Rian Johnson while giving input on his script—and he took the advice to heart.
The jewelry ranges from obvious (Rose Tico's emotionally significant pendant) to subtle (Poe's ring, worn on a string around his neck), to vitally plot-relevant (Rey's homing beacon). One of the most interesting examples is Rose's Resistance ring, which tells us a lot about the film's troubled political setting.
Fleeing the guards on Canto Bight, Rose shows her ring to a local child. There's a Resistance symbol hidden inside, and she bets her life on the possibility he'll recognize it and want to help.
The fact that it's a child is particularly significant. An adult would be more wary of the danger, and more likely to report her to authorities. Then there's the mythic power of the rebellion, which holds more weight in the simple morality of childhood. Like Anakin Skywalker, this kid lives a difficult life and dreams of a better future. Rose's ring sows a seed of hope in his heart, and at the end of the film, we see him sharing stories about Luke Skywalker with his friends. Luke may be uncomfortable with his status as a legendary hero, but those stories—and the Resistance logo—are meaningful touchstones during a dark time.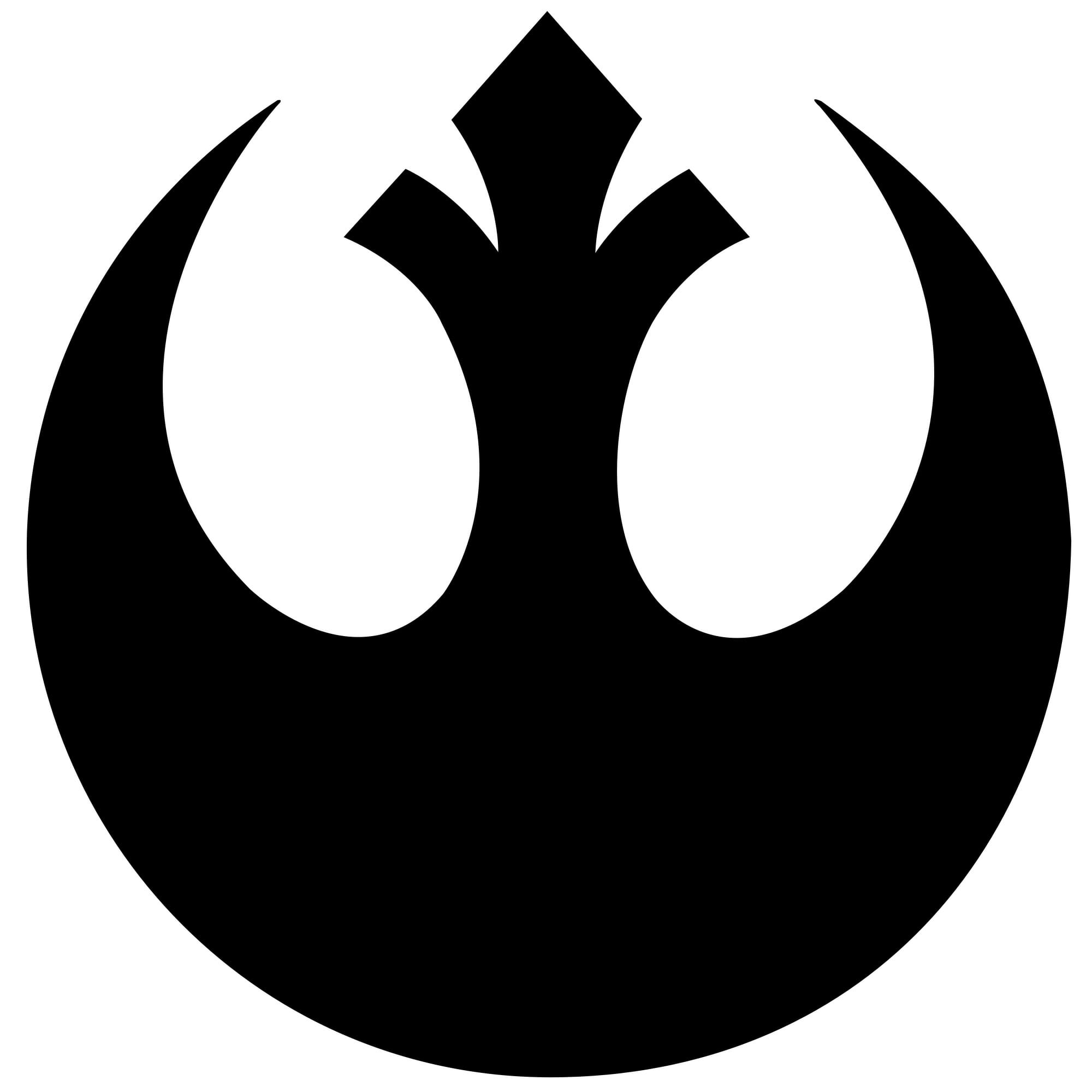 The symbol in Rose's ring is a stylized Starbird, a phoenix-like creature that represents eternal rebirth. Introduced as the Rebel Alliance logo in the Original Trilogy, it resembles the emblem of the Jedi Order and appears everywhere from X-Wing pilot helmets to Chirrut Imwe's necklace in Rogue One.
Rose's ring has real-world counterparts, like the symbolic rings worn by members of secret societies like the Freemasons. It may actually be a direct reference to Casablanca, where a similar scene takes place. After escaping the Nazis and fleeing to Casablanca, the resistance hero Victor Laszlo isn't sure who to trust. An ally makes himself known by showing Laszlo a ring with the Cross of Lorraine inside, indicating his support of the Free France movement. It's essentially the same situation to Rose and Finn's predicament on Canto Bight, surrounded by First Order sympathizers and cut off from their army. In Star Wars' long history of anti-fascist imagery, it makes an interesting addition to the mix.