At the end of Batman V Superman: Dawn of Justice, the world's greatest hero is dead—maybe?—and the world's defense force has a Kryptonian-sized hole waiting to be exploited.
It's only a matter of time before a team assembles to fill the gap, and that team will be known as the Justice League. It's no secret who they are, but there's still a lot to be answered about how these heroes come together and what exactly they'll be doing.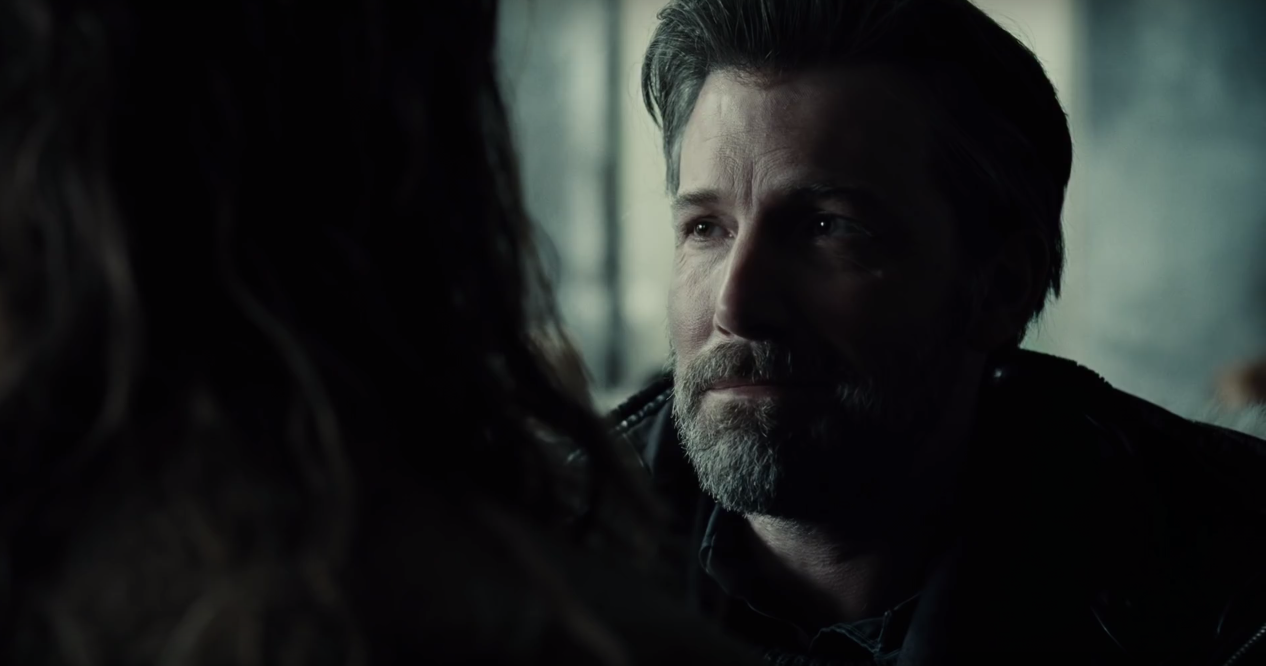 One important note before we get started: Director Zack Snyder announced on May 22 that he'd be stepping down from Justice League to spend time with his family following the tragic death of his daughter. Warner Bros. has brought in Joss Whedon to see the movie through to completion.
READ MORE:
Justice League movie plot
As far as everyone knows, Superman is dead, and the world's best defense against alien threats is no more. Unfortunately, there's always a greater threat approaching, and the planet can't wait helplessly for it to show up.
According to the New York Daily News Bruce Wayne and Diana Prince realize they have a responsibility after Superman's death and take it upon themselves to recruit the strongest meta-humans they can find to protect the world from Justice League villain Steppenwolf, Darkseid's uncle. The Apokoliptan general will be sent to Earth to collect "three artifacts." Meanwhile, Batman, Wonder Woman, Aquaman, Flash, and Cyborg will be all that stands in his way.
Zack Snyder emerged on Oct. 20 to share some behind-the-scenes photos on the Vero app. One shows some Amazon warriors around the Batmobile, while the other is a greenscreen set with Amazons and Atlantean soldiers from Aquaman's army, suggesting an epic team-up for one of the film's battle scenes.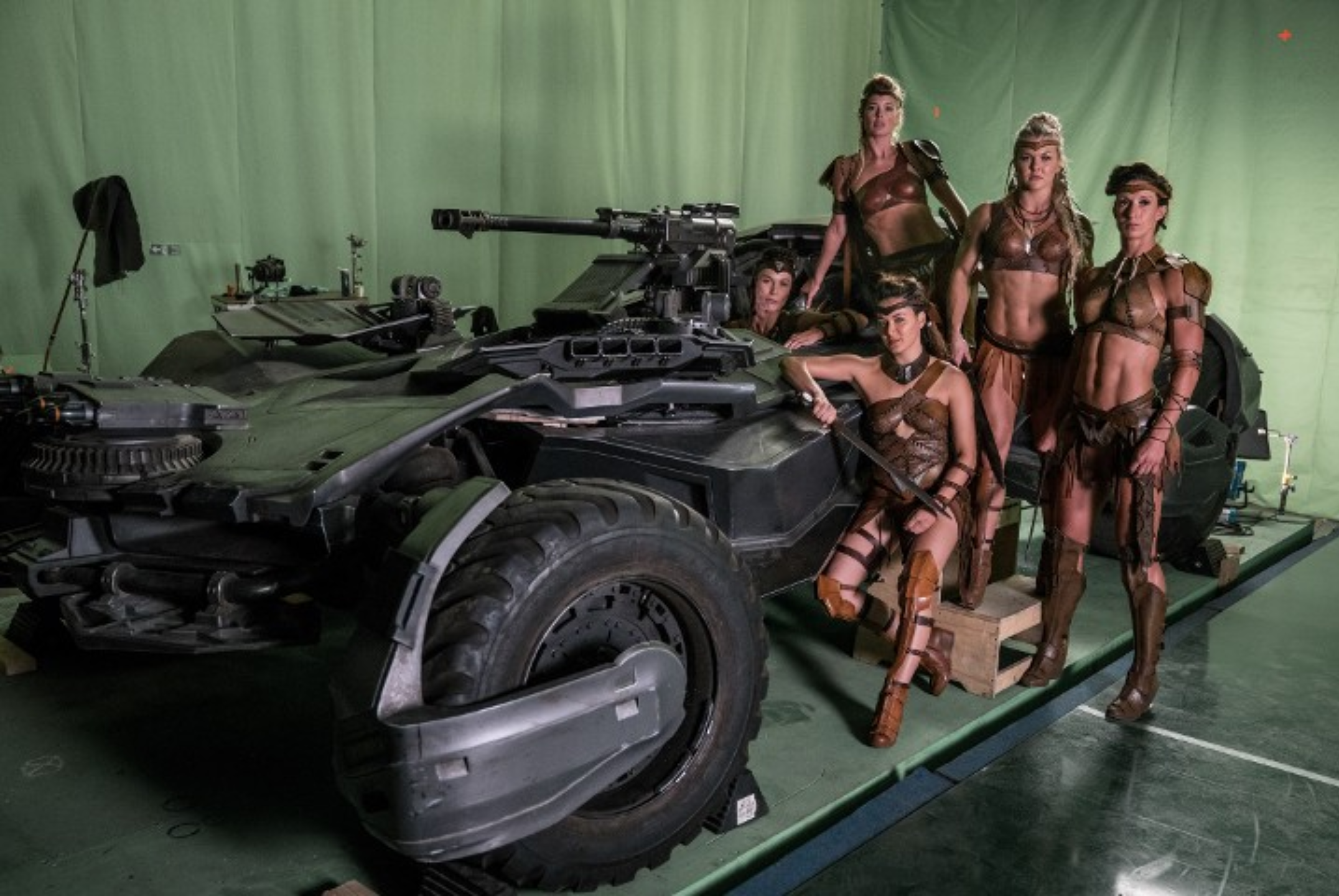 Justice League cast
A majority of the cast members of Justice League have already made their on-screen appearances for the DC Extended Universe (DCEU), but the handful of newcomers tout some hefty roles of their own.
Bruce Wayne (Ben Affleck) was introduced in Batman v Superman as an older, veteran version of the Dark Knight, along with Diana Prince (Gal Gadot), whose own film Wonder Woman is set for release this June. Both are returning for Justice League.
Given the legacies of these characters, most Justice League fans have, at least, a basic grasp of who they are. Flash is a crime scene investigator who can utilize superhuman speed. Aquaman is the king of Atlantis who has superhuman strength, indestructible skin, and the ability to communicate with aquatic life. Cyborg, most recognizable from his time with the Teen Titans, is a former star-athlete whose body was merged with advanced technology as a means of survival following a tragic accident.
Willem Dafoe will make his debut as Nuidis Vulko, one of Aquaman's trusted Atlantian associates, and Ciarán Hinds was cast as the film's antagonist, Steppenwolf. J.K. Simmons will also make his first appearance as Commissioner Jim Gordon of the Gotham City Police Department and Amber Heard will play Mera, Aquaman's wife and the queen of Atlantis. Jesse Eisenberg, Jeremy Irons, Diane Lane, and Connie Nielsen will return to reprise their respective roles as Lex Luthor, Alfred Pennyworth, Martha Kent, and Hippolyta.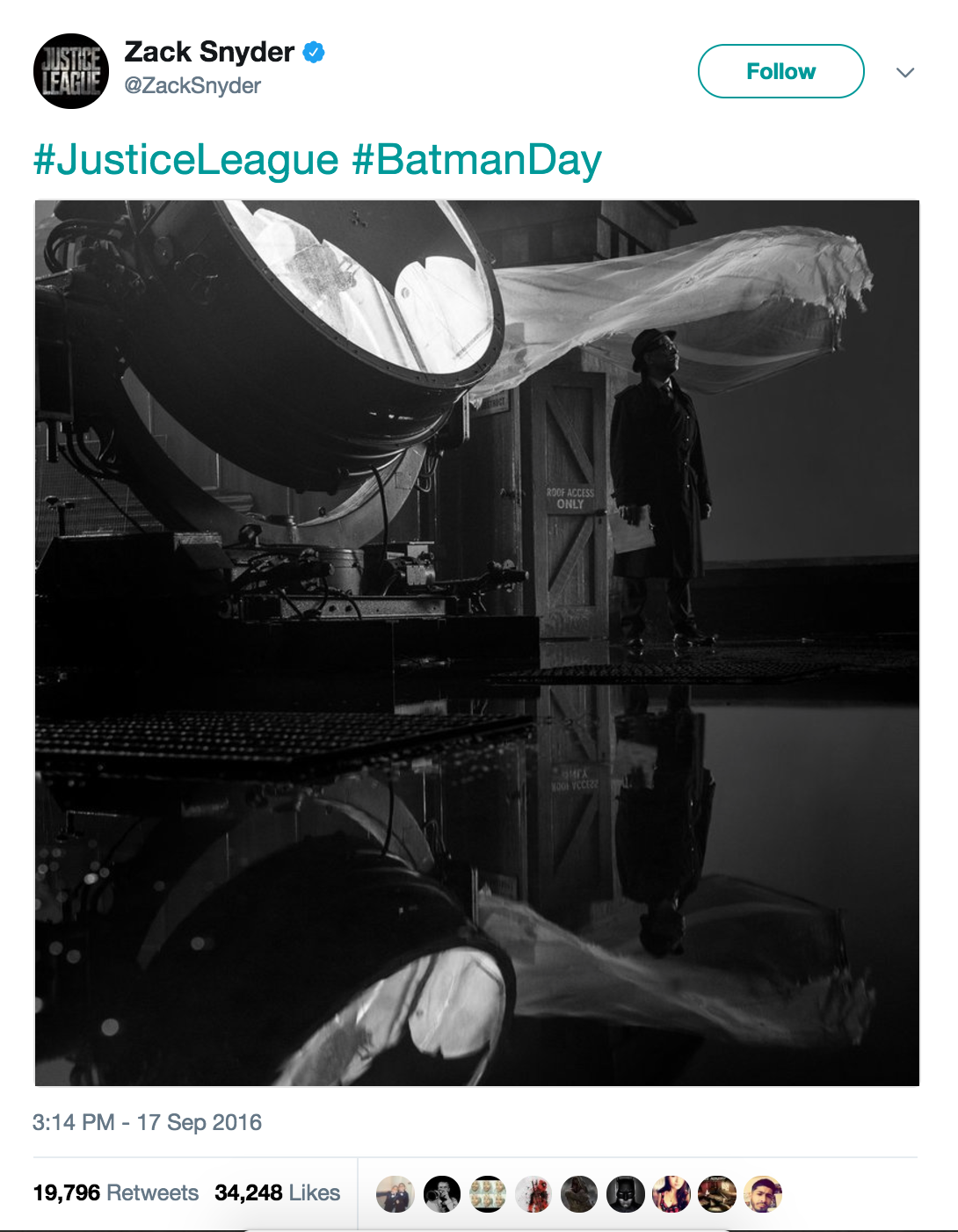 Ciaran Hinds described an interesting process for filming his role as Steppenwolf. Apparently, he never met the rest of the cast.
"I didn't even have a costume when I was doing it. It's all done in motion capture. So, they stick a helmet on your head, they put two cameras around, and they capture all your expressions, facial expressions. So basically, they're going to concoct some kind of construction and they will use my facial expressions – eyes, mouth, voice – they'll turn into this murderous, avenging Steppenwolf from the planet Apokolips, apparently, who's bent on hell on Earth."
This is a typical motion-capture technique for a CGI character, but it's surprising to hear he never even interacted with the other actors. Films like Rogue One and The Planet of the Apes prequels benefited from having actors perform on site, even if they were wearing motion-capture gear at the time.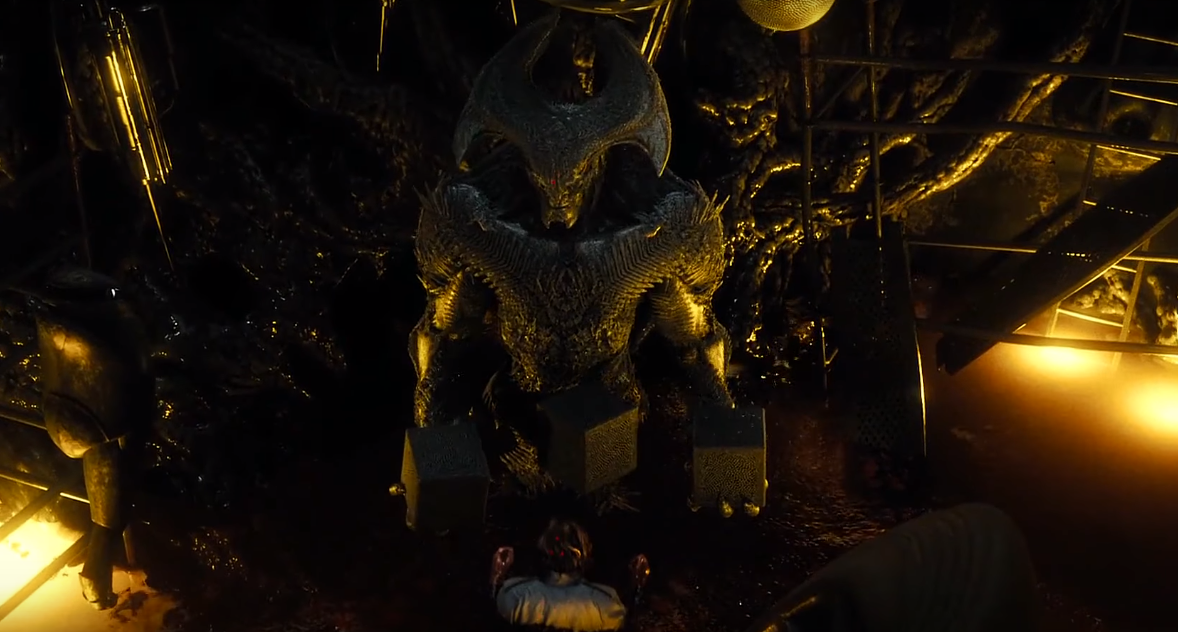 Justice League trailer
To date, Justice League has only released one trailer, and that was six months ago during Comic-Con, leaving fans with plenty of time to examine it frame-by-frame. The two-and-a-half-minute video features appearances from all five team members, with Aquaman standing shirtless in front of a huge wave and the Flash providing the first glimpse into the DCEU's attempt at showing the Speed Force.
Outside of the trailer, a handful of promotional images have made their way to the public, many of which came straight from Zack Snyder's Twitter profile.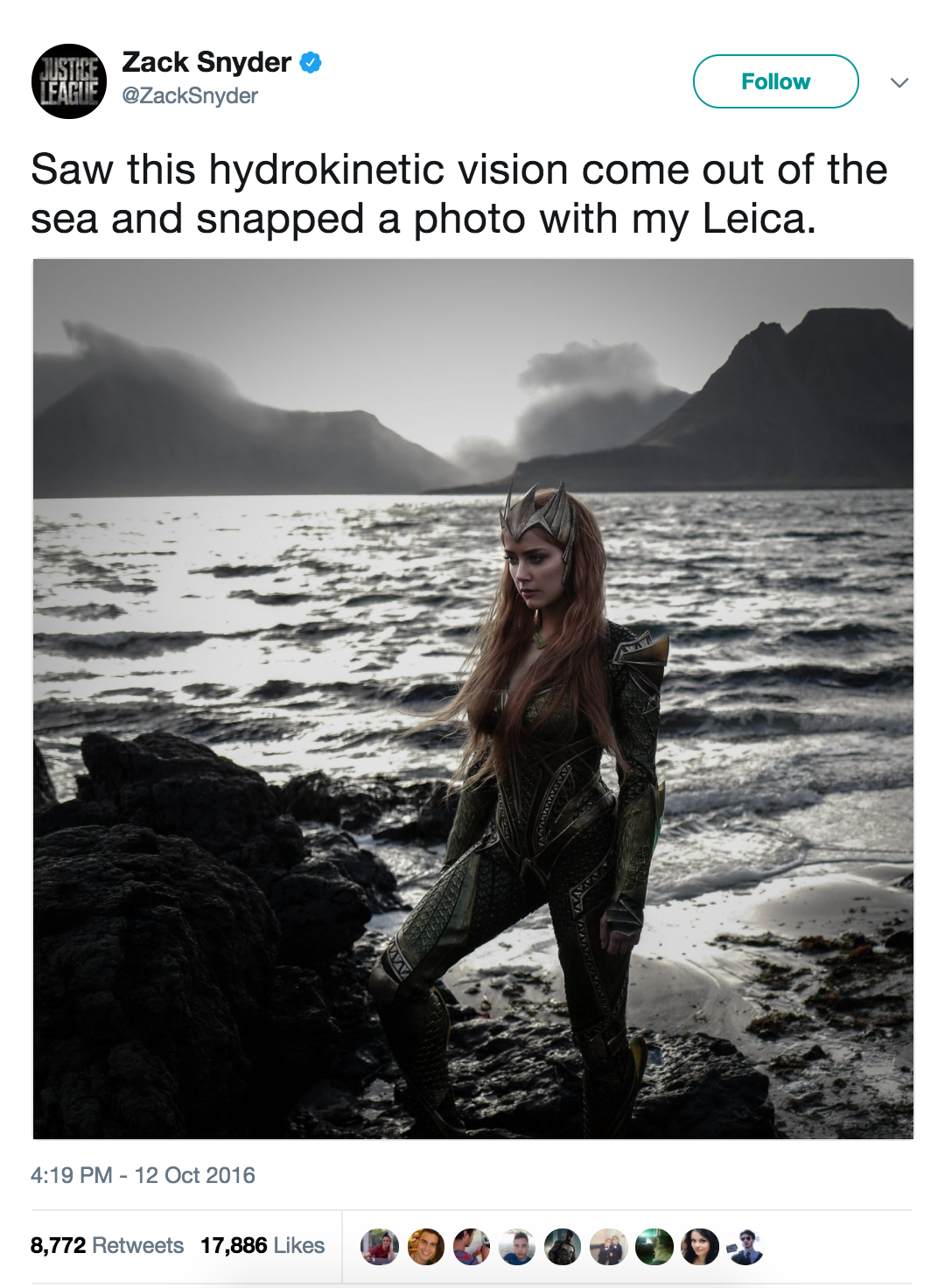 Justice League rumors and unconfirmed spoilers
Given that fans haven't had much to work with besides a single trailer and a couple of images, the speculation surrounding Justice League has brought out some interesting rumors. A lot of them are one subtle confirmation away from being treated as fact, while a few are still whispers with no real proof.
A prime example of the latter is the significance of Superman's appearance. Oh, wait, you thought Superman wasn't going to be in this one? Sorry. You can't have the Justice League movie without Superman. That's, like, written in law somewhere. Probably.
Official confirmation of the character's appearance came when Zack Snyder shared a behind-the-scenes video that clearly shows Cavill in his full Superman garb around the 37-second mark. It's still not clear just how prevalent he'll be in the actual film.
Last day filming in the UK. It has been an amazing shoot. Big thanks to everyone involved! #JusticeLeague pic.twitter.com/TEjEdlo81u

— Zack Snyder (@ZackSnyder) October 7, 2016
"Who knows what he is when he comes back," Snyder told EW.
You can add to that: "Who knows how long Justice League's runtime is?"
Fans responded with delight and repulsion on March 30 when word started circulating that Justice League could clock in at almost three hours long. The figure was based on the movie's IMDB page, but it's important to note that anyone with an account can add those details, even if they're wrong.
Snyder seemed to confirm that the runtime is inaccurate when he poked fun at it in a tweet.
@thejonberg Forgot to tell you that I screened the first cut of JL for IMDB. Thought that was standard WB procedure. No?

— Zack Snyder (@ZackSnyder) March 31, 2017
We're just surprised that some hardcore DC fans want it to be even longer.
The synopsis for the film blatantly states that Steppenwolf is searching for "three artifacts," but no one has confirmation what they are. Given the introduction of a villain from Apokolips and hints from a deleted scene from Batman v Superman, most fans have concluded that the movie will focus on either separate parts of one or three individual Mother Boxes, which allow their user to ultimately control matter and energy and even open "boom tubes" that will transport them to another dimension.
It is even suspected that a Mother Box was used in giving Cyborg his new, robotic body, which would throw him directly into the conflict and make him an even more integral part of the film.
One of the biggest separations between the two major comic book publishers is in their respective tones. One is historically more dark and serious while the other is able to laugh at itself and be more lighthearted. (You can likely guess which is which.) As a result, fans came down hard on both Man of Steel and Batman V Superman for how dark they were.
To combat this, both Zack Snyder and Ben Affleck have gone on record to say that Justice League will be funnier than its predecessor, according to io9.
READ MORE:
While Batman v Superman had to "dig down into the darker parts of them to make them fight each other," according to Snyder, the Justice League story is lighter in numerous ways. "With Justice League, [Batman and Superman] have both been freed of the shackles of the responsibility to be in a place where they would fight each other," the director explained. "That is liberating for us in making the movie because really now we have a single enemy with a single objective, and it's really about uniting the team. That, to me, is a fun activity."
Of course, there are also completely unsubstantiated rumors floating around about what will happen in Justice League.
One of the more popular ones is that a member of the Green Lantern Corps will make an appearance, according to The Wrap. While the language here is pretty vague, that only makes the rumor more believable as it means one of any of the thousands of Green Lantern Corps members could easily have a short scene in the film. John Stewart and/or Hal Jordan are going to show up in the DCEU at some point, as they should, but it doesn't have to be now.
Lastly, the most significant rumor connected with Justice League actually doesn't affect the film directly, but could absolutely impact the DCEU's future. Reports have been circulating that not only is Ben Affleck unhappy with his role as Batman but is actually considering leaving the projects altogether.
Affleck was originally signed on to star in and direct The Batman, but later he stepped back saying he was waiting for a script he liked. Then, out of nowhere, he completely dropped out as director, claiming that he couldn't give the project what it needed to succeed both behind and in front of the camera.
If Affleck truly does step down from his role as Bruce Wayne, it would likely drastically change the trajectory of all the DCEU films.
Justice League poster
An official Justice League poster arrived on Oct. 18, and there was one character notably absent: Superman. Apparently, DC really expects people to believe the hero didn't survive his final encounter in Batman V Superman: Dawn of Justice.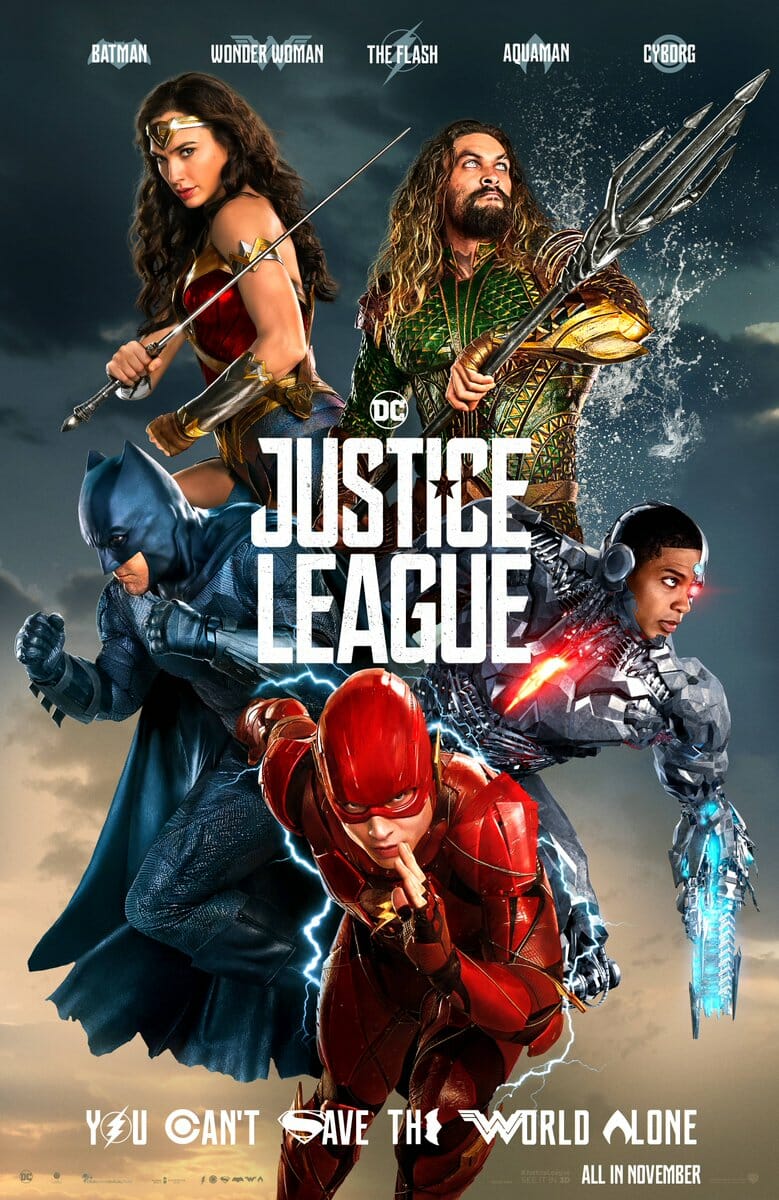 Here's the full synopsis for the film:
Fueled by his restored faith in humanity and inspired by Superman's selfless act, Bruce Wayne enlists the help of his newfound ally, Diana Prince, to face an even greater enemy. Together, Batman and Wonder Woman work quickly to find and recruit a team of metahumans to stand against this newly awakened threat. But despite the formation of this unprecedented league of heroes—Batman, Wonder Woman, Aquaman, Cyborg and The Flash—it may already be too late to save the planet from an assault of catastrophic proportions.
Justice League release date
Justice League will arrive in theaters Nov. 17, 2017. You can see the full upcoming DC movie calendar here.
Justice League critical reception
Justice League fared better than Batman v Superman on Rotten Tomatoes—though that's not saying much. As of this writing, it's sitting at a poor-to-middling 41 percent fresh rating on the review aggregation site. Our reviewer called Justice League clumsy and uneven.