When Warner Bros. announced that The Flash, one of the most prominent members of the Justice League, would get his own movie in the DC Extended Universe, it seemed like a no-brainer. But since that announcement back in 2013, it's been nothing but a revolving door of directors and rewrites.
The movie got bumped from its original release date, but Flashpoint is still on the docket of upcoming DC movies, so we'll move forward with the presumption that we'll be seeing the Scarlet Speedster on the silver screen sometime soon.
The Flash movie plot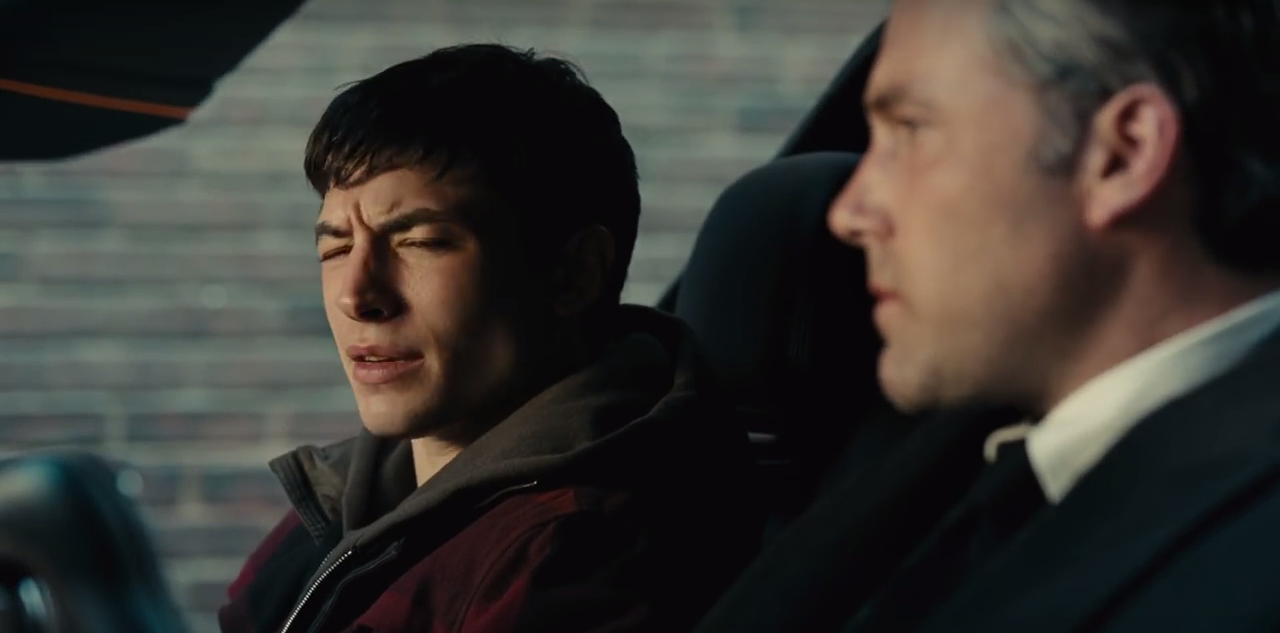 The script for The Flash movie has been handed off to so many creative teams at this point that fans are mostly in the dark about what to expect in the character's solo film. Based on what we've seen in Batman v Superman, but mostly from the Justice League trailers, we know a little about our main character.
Out of the many incarnations of The Flash that Warner Bros' could've gone with, they played it safe and went with the most prominent: Barry Allen. Not Wally West, Jay Garrick, Bart Allen, or any of the other dozen speedsters we've come across. We know that Barry's on the police force working as a forensic investigator. And we know that he has the temperament of a puppy looking to make friends. (Why else would he commit to being Bruce Wayne's friend after 30 seconds?)
Screerant reports that the latest revision of the film's script may be the one. At least, Warner Bros. probably hopes so. An anonymous Reddit user who claimed to have insider knowledge had the following to say on the r/DCEULeaks subreddit:
"The script has been completed and approved after MANY drafts and rewrites. The studio has finally approved a very good script, with some calling it 'a perfect coming of age story regarding a young man trying to control his power'. There have not been that much more conversation regarding this film, although they have been very excited."
While The Flash has been around since 1940, his origin story has been covered pretty thoroughly by his recent CW series. But there's still a lot of story left to be told, and a big film budget couldn't hurt to push The Flash further into mainstream pop culture.
The Flash cast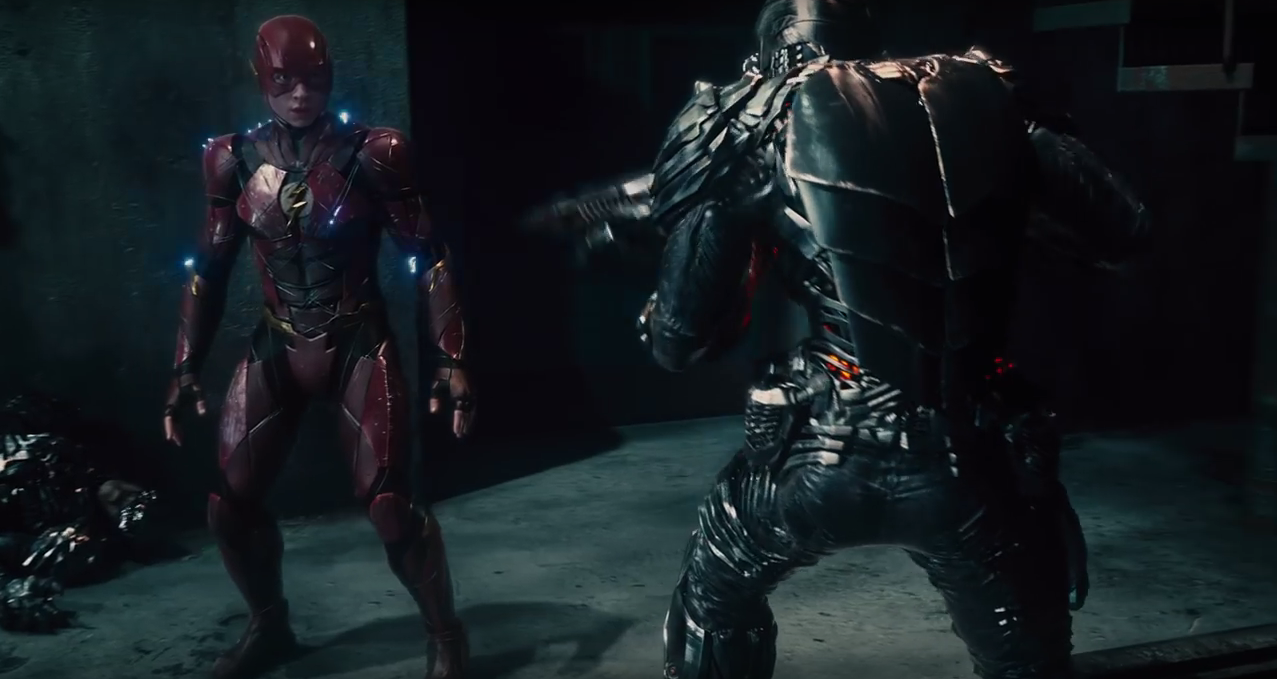 Ezra Miller, who appeared very briefly in Batman v Superman, will make a lengthier debut in Justice League in his role as Barry Allen. Miller snagged the role in 2014 and has also appeared in We Need to Talk About Kevin, The Perks of Being a Wallflower, Trainwreck, and Fantastic Beasts.
The other important casting news to come out of this project is that Kiersey Clemons (Dope, Neighbors 2: Sorority Rising) will play Iris West, investigative reporter and longtime friend (and probable love interest?) to Barry Allen. She was cast in summer 2016 and already got a wig to help her get into character:
I've never named a wig before! This ones Iris #ziplocit #ooouuuu ziploc isn't endorsing me btw but they should pic.twitter.com/lJP1cxeH4n

— kiersey (@KierseyClemons) November 13, 2016
Billy Crudup will also appear as Barry's father, Henry Allen. In some renditions of The Flash's story, Henry is wrongfully convicted of killing Barry's mother and spends years in prison as a result. It's likely the movie will stick with this version of the story, though that could change given the shuffling behind the scenes.
On top of that, Ray Fisher will also return as Cyborg, which could quickly turn this film into an unofficial team-up film—especially given that he has his own solo film is projected for release sometime in 2020.
READ MORE:
The Flash movie speed force
We've already seen both Marvel Studios and 20th Century Fox handle speedsters of their own in respective incarnations of Quicksilver/Pietro Maximoff. (Remember that awesome kitchen fight scene in X-Men: Days of Future Past?) Now it's time for Warner Bros. to try and top it with the most popular fast man of all. Fans got their first look at how the film will handle Barry Allen's speed-force power when he first meets Bruce Wayne in the Justice League trailer.
Later on, we got to see him suit up in his classic scarlet uniform with a lightning bolt on his chest. Instead of going with a more cloth-like look, most of Barry's costume in the DCEU looks more like body armor. It makes sense when you consider how much he gets hit by things despite being the fastest man alive.
You can get a look at some close-up shots of his costume over at Collider.
The Flash news
In January 2017, Warner Bros. hired screenwriter Joby Harold to rewrite the script entirely. The movie will be called Flashpoint, Warner Bros. announced at San Diego Comic-Con 2017, after the popular comics story arc in which The Flash travels back in time to rescue his mother.
And at long last, after a slew of hiccups that included the departure of both Seth Grahame-Smith (Abraham Lincoln: Vampire Hunter) and up-and-coming writer/director Rick Famuyiwa, Variety reported on Jan. 16, 2018, that Spider-Man: Homecoming screenwriters John Francis Daley and Jonathan Goldstein will serve as co-directors on Flashpoint. It's a big leap for the duo. While they worked on an upcoming murder mystery movie (Game Night) and co-directed the comedy romp Vacation, this is brand-new territory for them.
The Flash release date
The start of production on The Flash has been pushed back to the end of 2019 due to a scheduling conflict with Miller, who's set to begin filming the third Fantastic Beasts movie in July 2019; that film is also being released by Warner Bros. Originally slated for March 16, 2018, Flashpoint is now tentatively set for a 2021 theatrical release.
READ MORE:
The Flash trailer
We'll be updating this article regularly as news, spoilers, and cast announcements trickle in.