With only a few weeks until Wonder Woman debuts in theaters, fans can finally get their hands on clothes fit for a daughter of Themyscira.
Her Universe, long known for its many geek fashion collections, debuted a limited-edition Wonder Woman collection with DC Comics for fans ahead of the film's release. The collection was designed by Jesse Thaxton, Camille Falciola, and Hannah Kent—the winners of the 2016 Her Universe Fashion Show—and it's delightfully nerdy. Many of the styles are subtle enough that you can blend in like Diana Prince if the need calls for it, but they also proudly embody Wonder Woman's iconic design.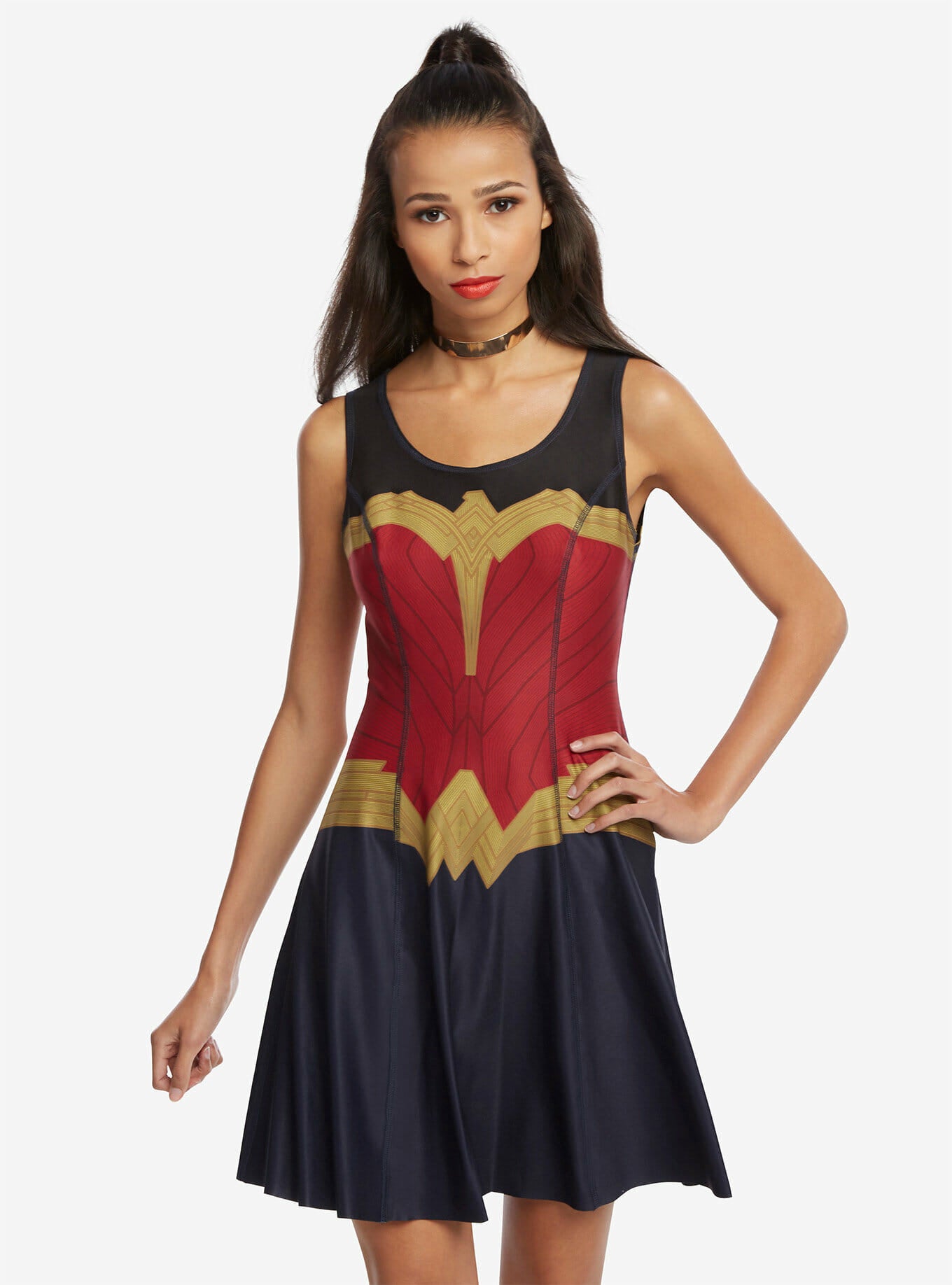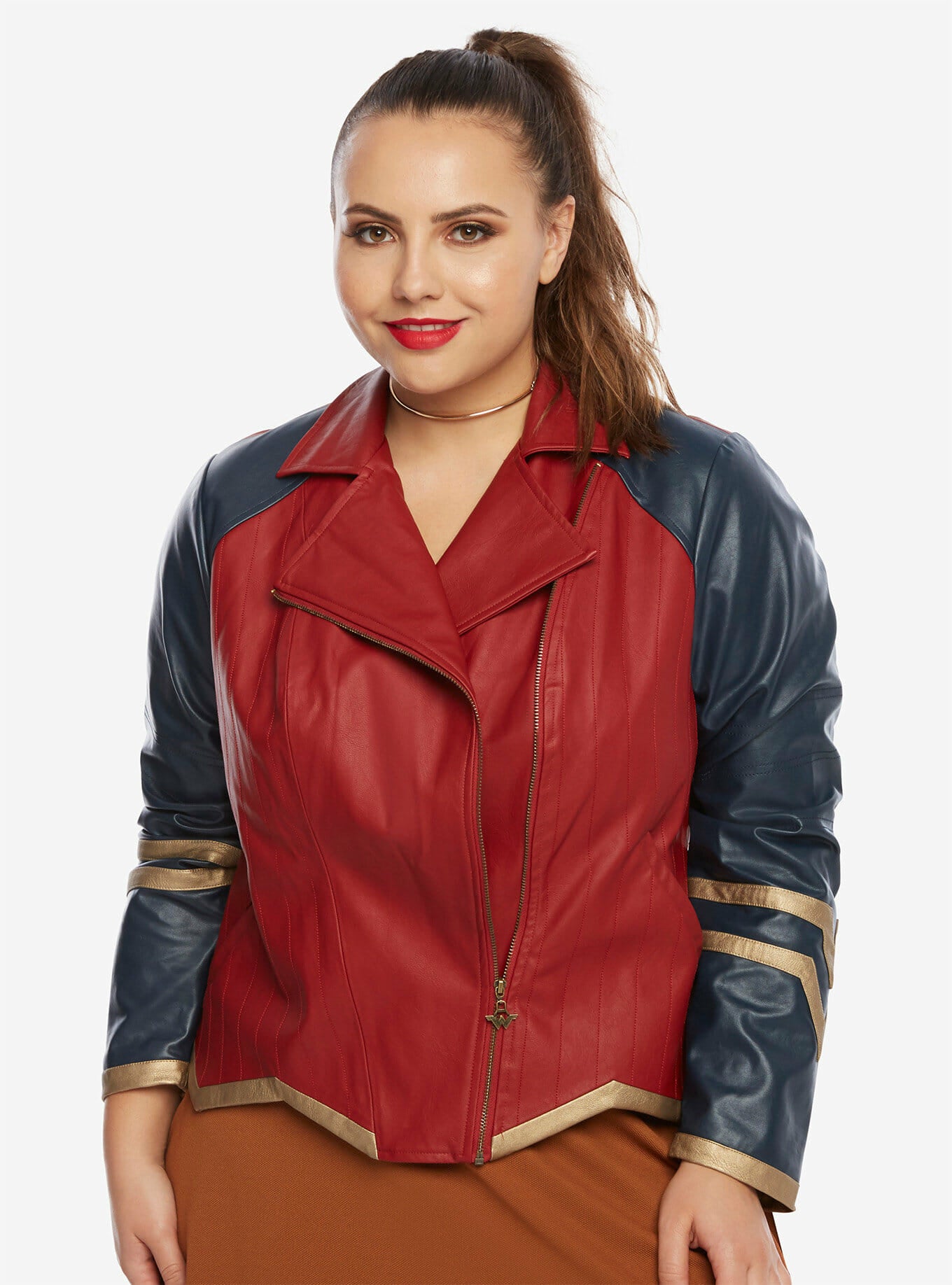 The collection, available in juniors and plus sizes, includes a reversible dress, an off-shoulder sweater, an ombre skirt that reveals Wonder Woman's logo in the sun, and a cozy and badass red and blue faux leather jacket. At full price the collection ranges from $34.90 to $88.90, but as of press time every item is on sale.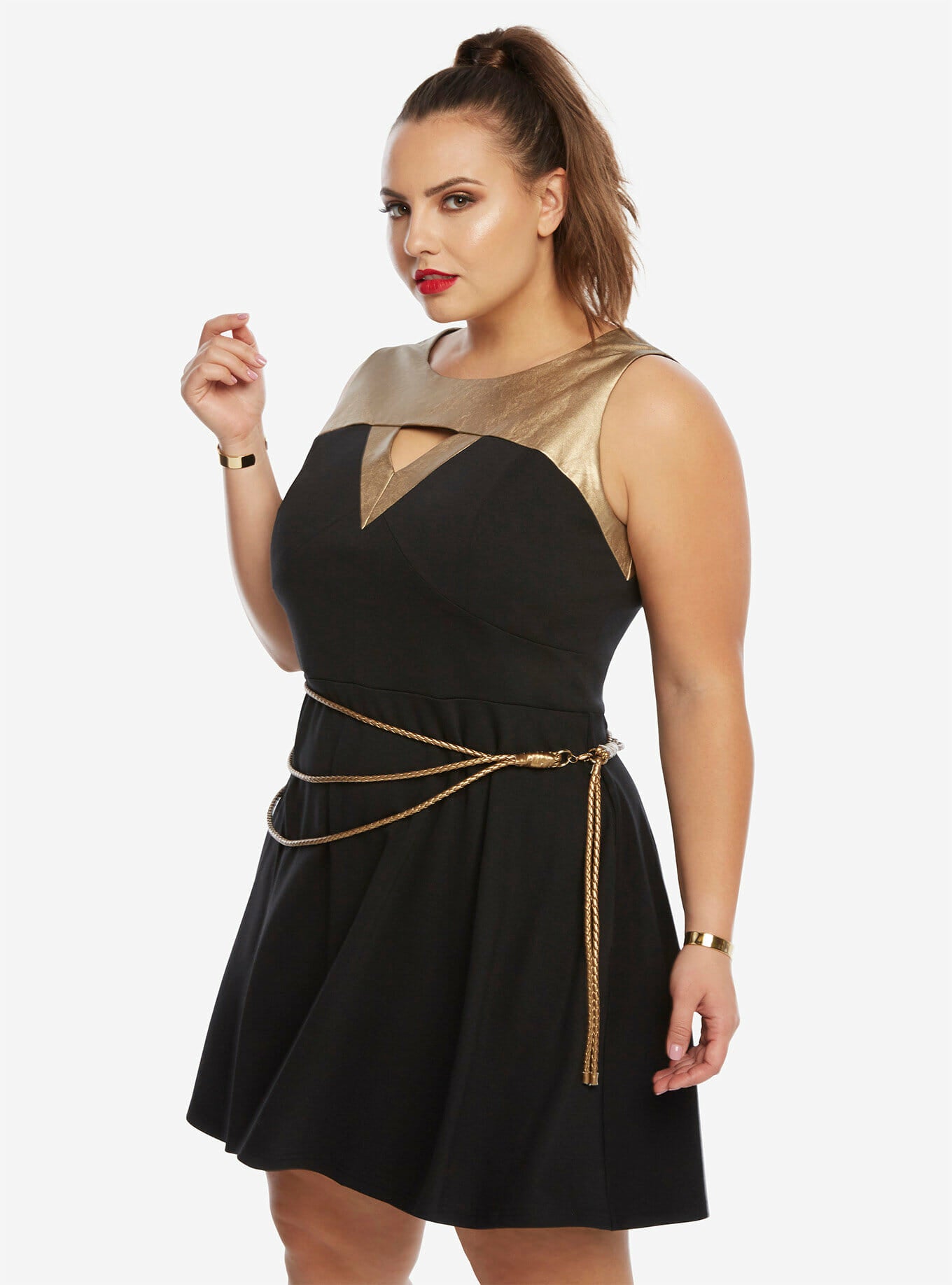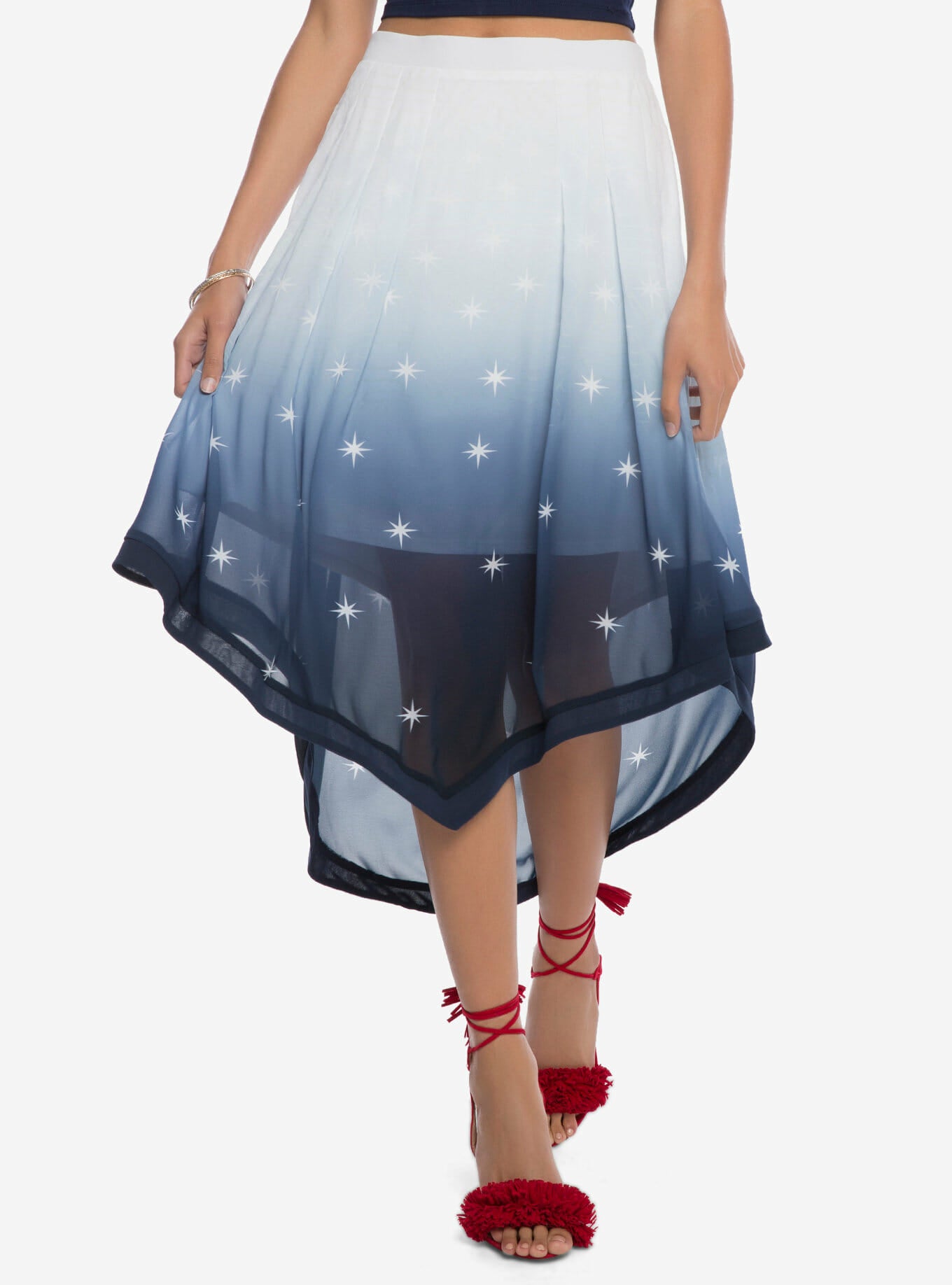 The release comes in the wake of fan criticism over the previous lack of Wonder Woman advertising—and more recently over the kind of products which Wonder Woman was associated. While Her Universe's collection has been in the works long before the criticism started to grow, Wonder Woman fans can be assured that one of DC Comics' most famous heroes will get her geek fashion due.
You can view the entire collection over at Her Universe. You can also purchase certain items at Hot Topic and Torrid.