Warning: This post contains spoilers for Game of Thrones season 7.
We've already spent considerable time in Winterfell and Dragonstone this season, and the newest batch of photos HBO just released for next week's Game of Thrones episode, titled "The Spoils of War," reveals that we'll spend even more time at the Stark and Targaryen strongholds.
Jon Snow isn't seen mining for dragonglass just yet, but at one point he'll end up standing on the beaches of Dragonstone as Daenerys Targaryen and Missandei observe him from above. The second shot of Dany and Missandei appears to be from the same scene.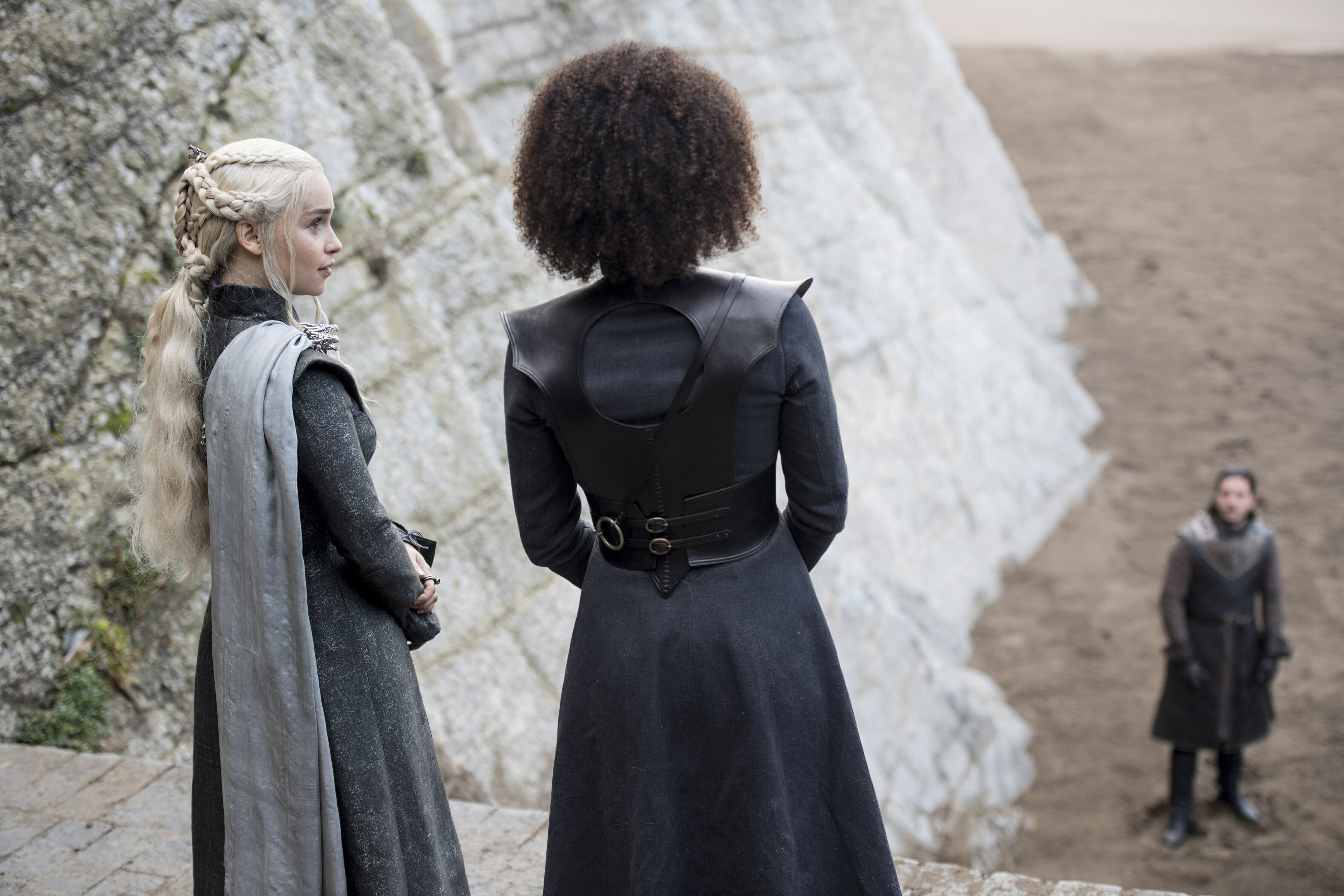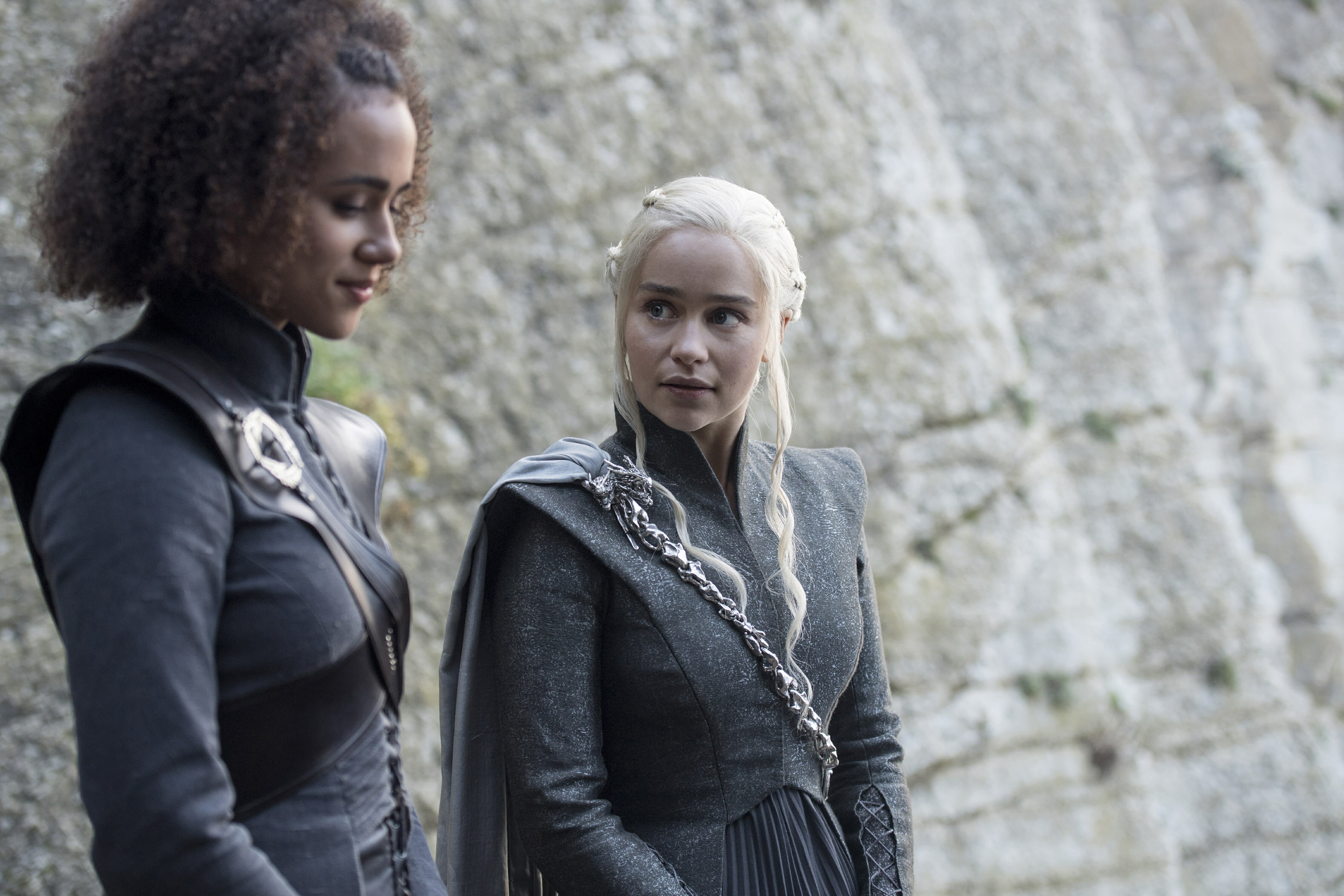 And now that Jon and Dany have officially met, HBO has no problem releasing more photos of them together. It's unclear if it takes place around before or after the previous shots, but at one point Jon and Davos join Dany, Missandei, Tyrion, and Varys on the beach. They appear to be looking at something.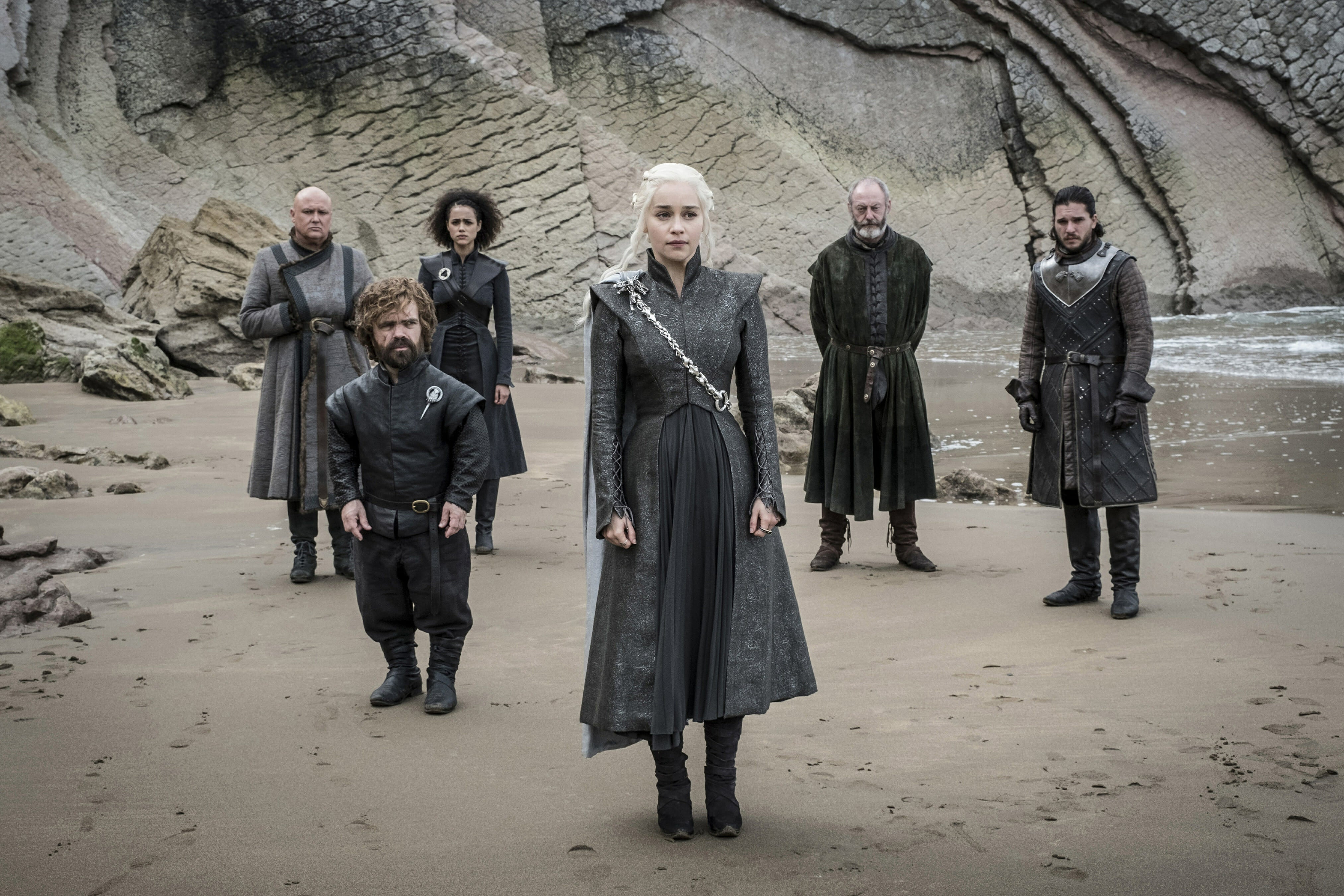 They could potentially be staring at a rowboat reaching the shores of Dragonstone, manned by Theon Greyjoy and other Ironborn who likely survived Euron Greyjoy's attack by sea. The rock formation in the background as Theon and his men bringing the boat in appear to match—or are very similar—to Dany, Jon, and their advisors. Although Jon knows that Theon didn't actually kill Bran and Rickon Stark, he still betrayed the last King in the North, Robb Stark, back in season 2, something Theon still feels immensely guilty about.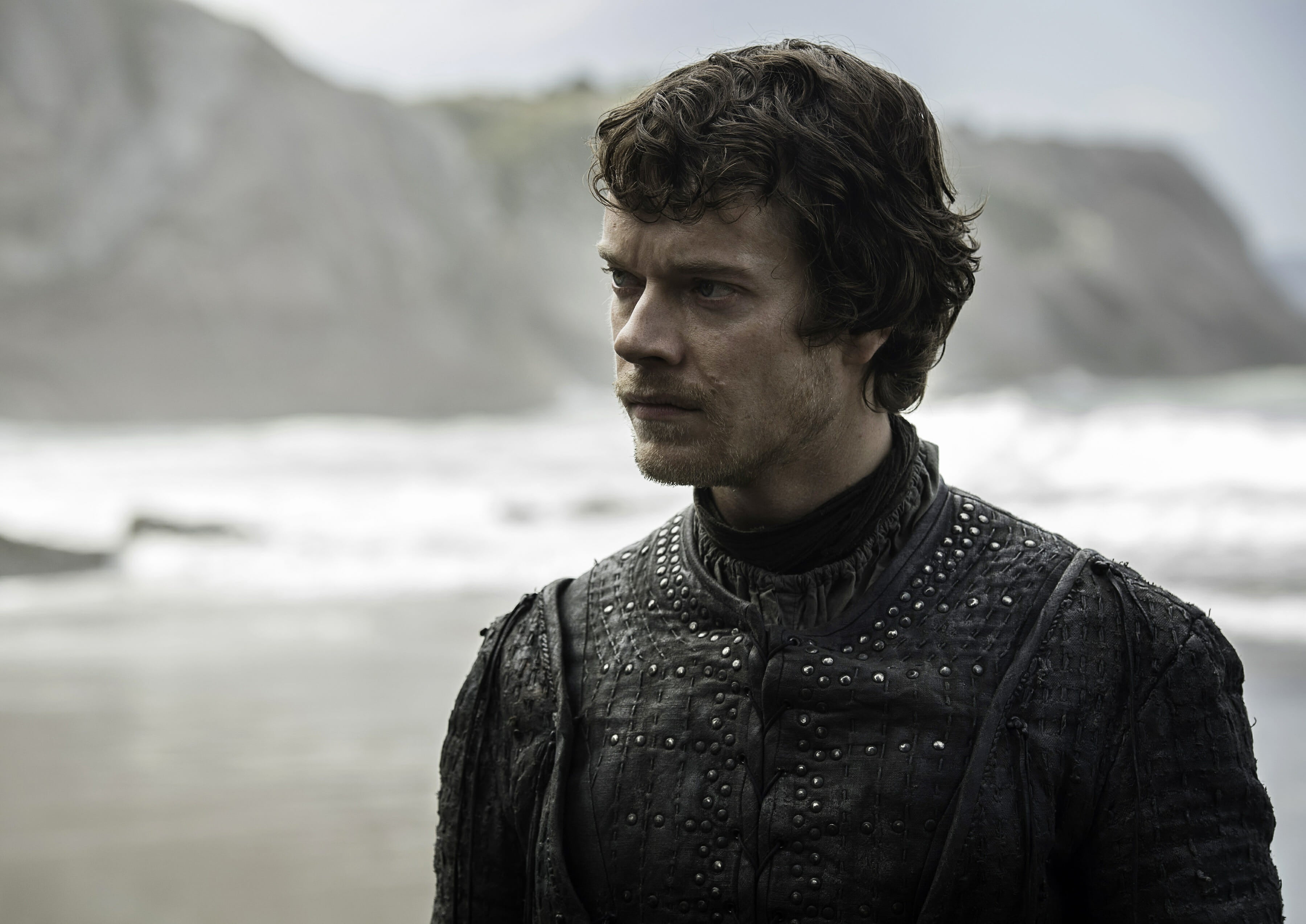 We also received multiple photos from Winterfell. The shots of Littlefinger from above and Brienne of Tarth and Podrick Payne on the ground (now donned in furs and clothing that would fit right alongside that of House Stark) seem to indicate that they're staring at something—or someone, given that a certain member of the pack appears to finally be returning home.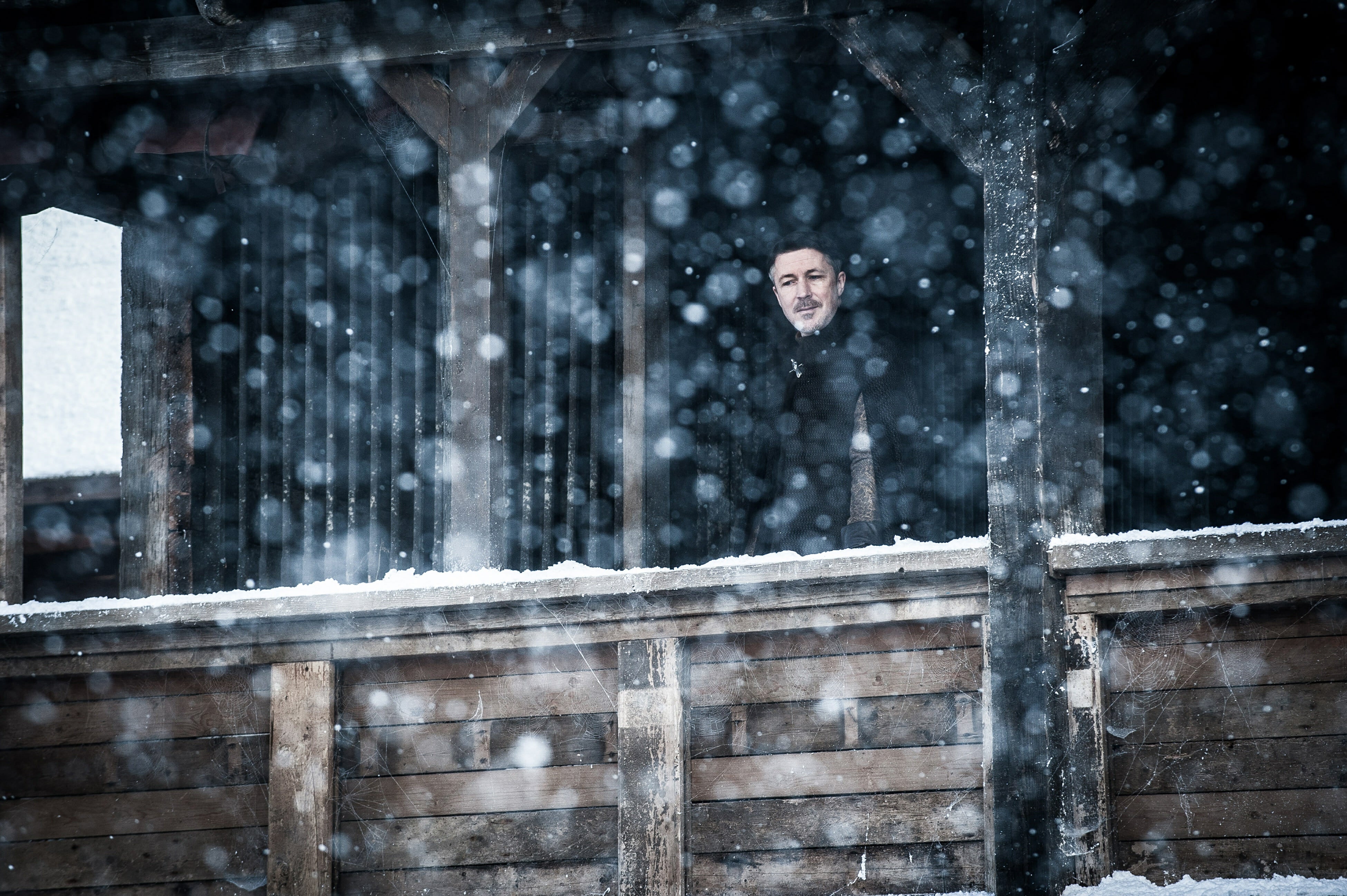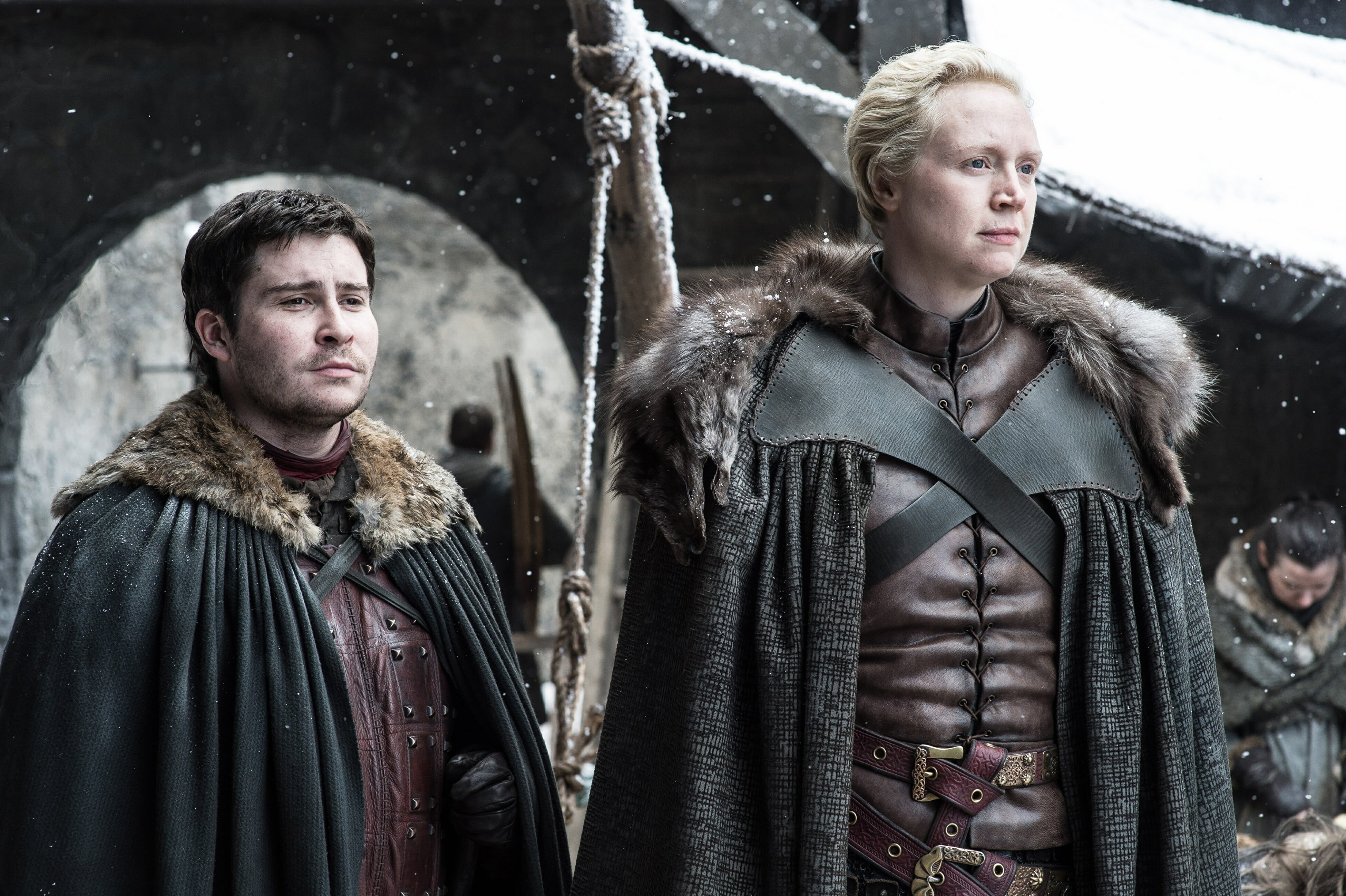 Sansa is seen standing in front of a Weirwood tree, where she spoke to Bran last week. Will she have another conversation with him there?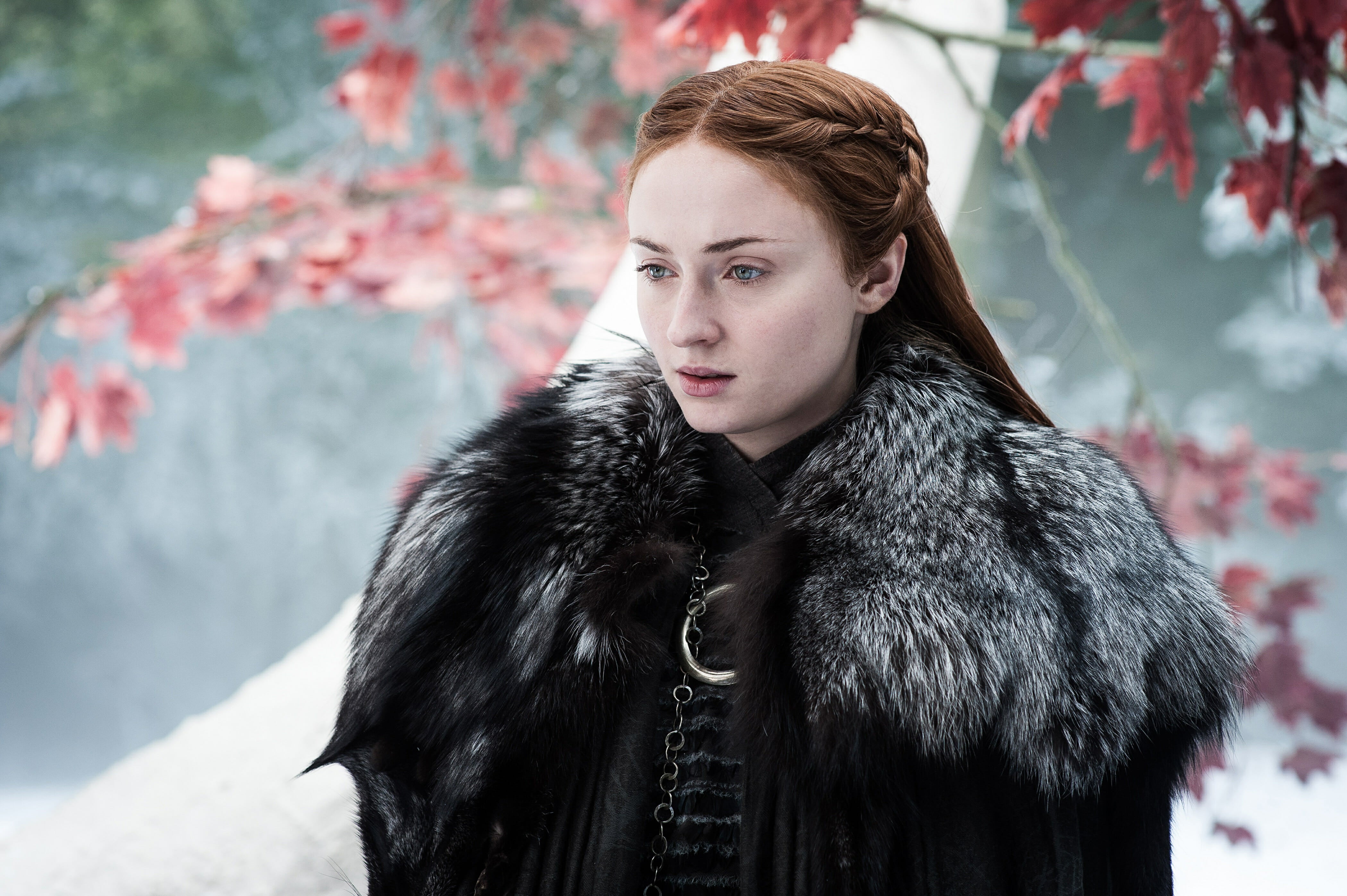 Over in King's Landing, Cersei Lannister stands in her new map room with Tycho Nestoris (Sherlock's Mark Gatiss), which featured in the preview for "The Spoils of War." The conversation appears to go well, but given how much happened in King's Landing last week we can only wonder what we're not seeing in the capital of the Seven Kingdoms.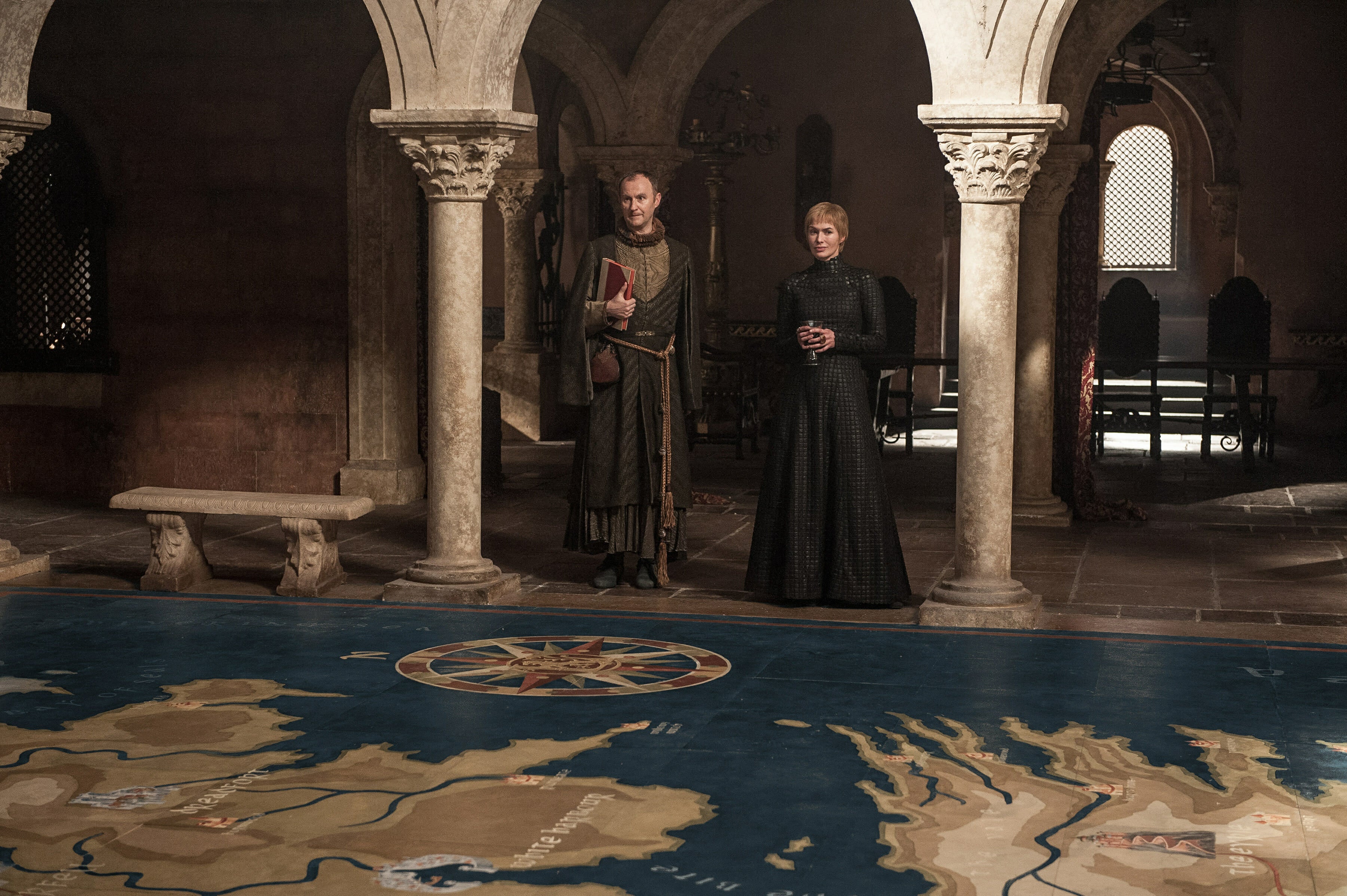 And despite successfully securing Highgarden last week, Jaime Lannister and Bronn don't look very thrilled. Maybe something got in their way on their way back to King's Landing.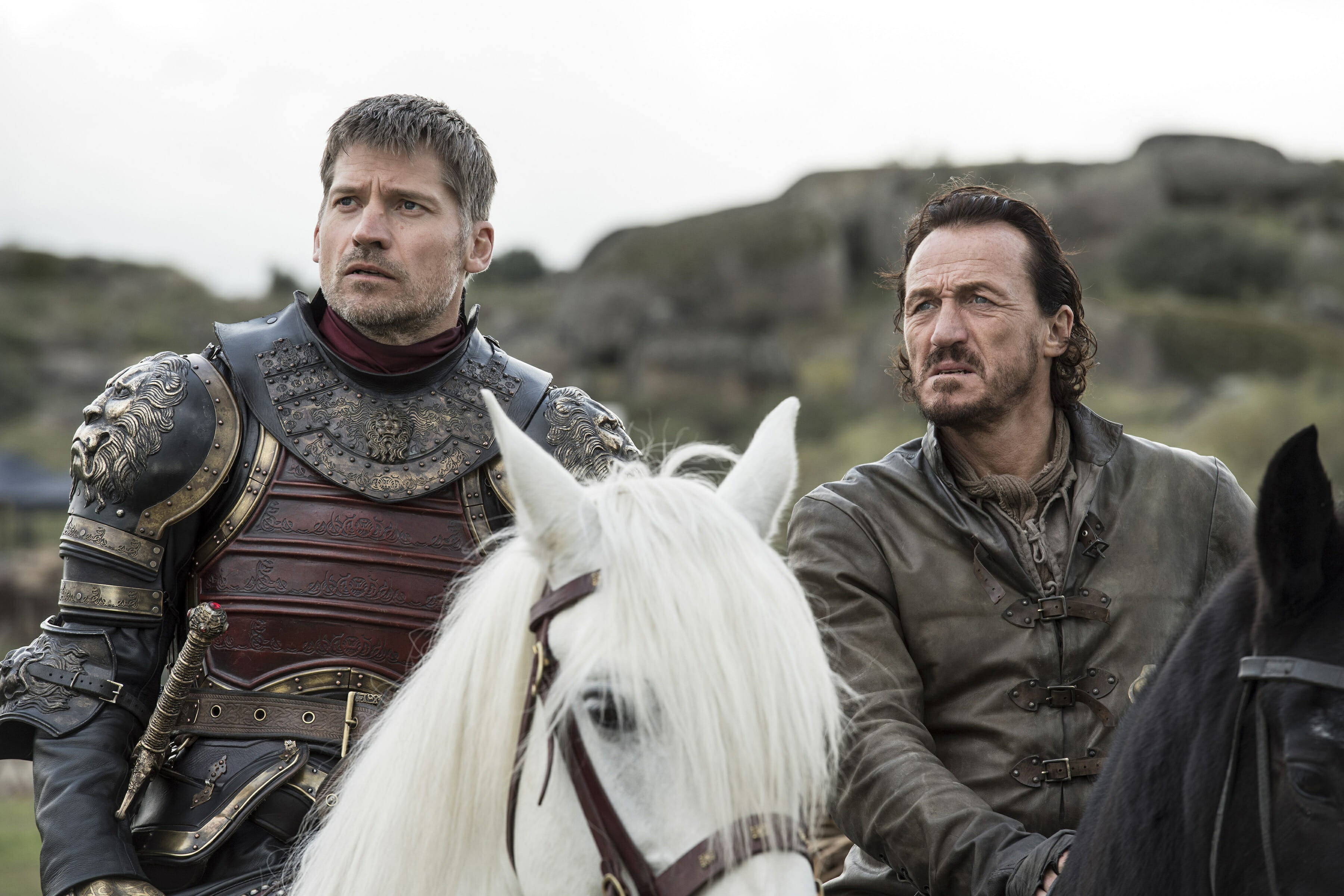 "The Spoils of War" airs Sunday, Aug. 6 at 9pm ET.