This post includes spoilers for all three seasons of The Expanse.
You wouldn't know it from its riotously enthusiastic fanbase now, but The Expanse got off to a slow start. Its early episodes were glossily produced but unoriginal—the kind of show you might marathon a few months later on an empty afternoon. Season 1 focused on a rather pedestrian crime drama starring Thomas Jane as detective Joe Miller, a man on the hunt for (of course!) a missing girl. As the show evolved into an unexpected cross between Arrival and Battlestar Galactica, the learning curve went something like this:
The Expanse season 1: Detective Joe Fedora searches for a missing girl in the grimy town of Spaceopolis.
The Expanse season 3: What if your body & consciousness dispersed into infinite dimensions and re-formed as a crystalline helix.

— Gavia Baker-Whitelaw (@Hello_Tailor) June 14, 2018
Miller's initial storyline was genre-savvy, but not in the Buffy sense. Tracking the missing heiress Julie Mao (Florence Faivre) across a bustling space station, he was a noir cliché: a grizzled, morally ambiguous white guy in a trilby hat, increasingly obsessed with a young woman he'd never met. Beautiful missing-or-dead girls have motivated many a male antihero over the years, offering a kind of romantic mystery without requiring a real relationship. Julie Mao was the face of the show, her body floating through space on the season 1 posters and home release, but she wasn't really a character.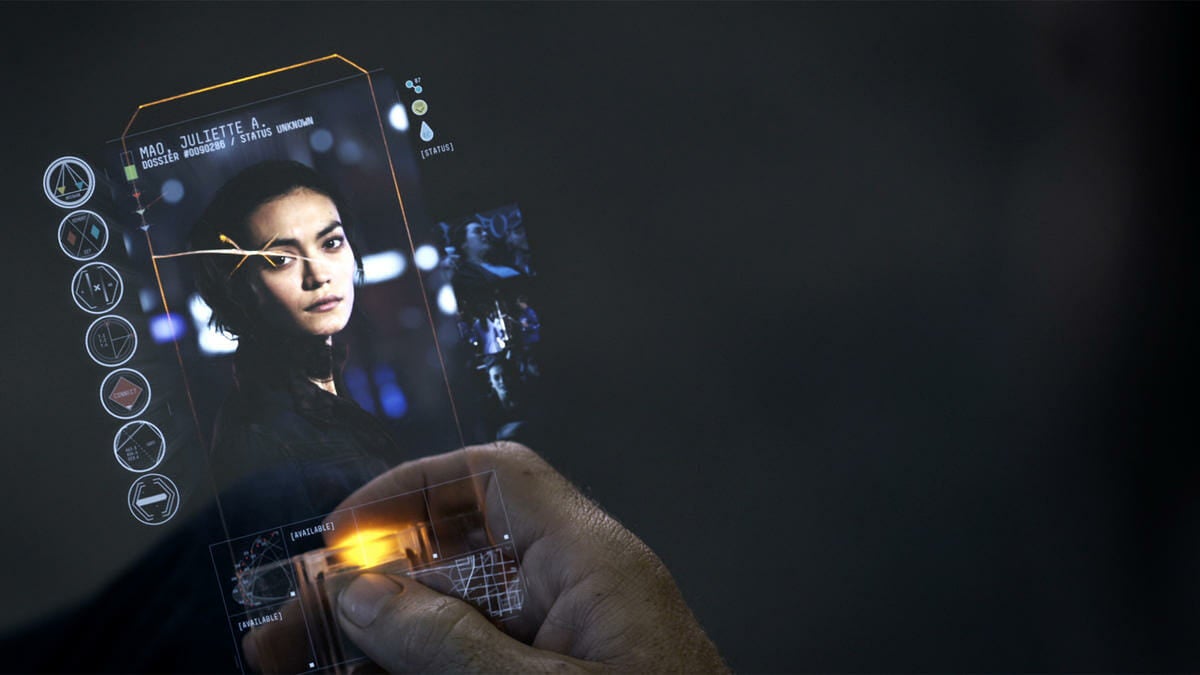 At first, we mostly learned about Julie from Miller's perspective. She was the daughter of a wealthy CEO on Earth but ran away to join a political group called the Outer Planets Alliance. She stole a dangerous alien substance called the protomolecule, causing her to die in a hotel bathroom while covered in crystalline gunk. Her ghost loomed passively in the background while Miller interrogated suspects, started fights, and inevitably got fired from his job. The turning point only came when Miller died.
By season 2, the protomolecule had transformed the space station Eros into a cataclysmic weapon. Onboard the station, Miller rediscovered Julie Mao—first as a disembodied voice, and then as a physical form constructed from glowing strands of protomolecule. Beginning as its victim and physical host, she'd merged with its consciousness to create something new. With seconds to live before Eros exploded, Miller kissed this newly reanimated Julie Mao and died in her arms.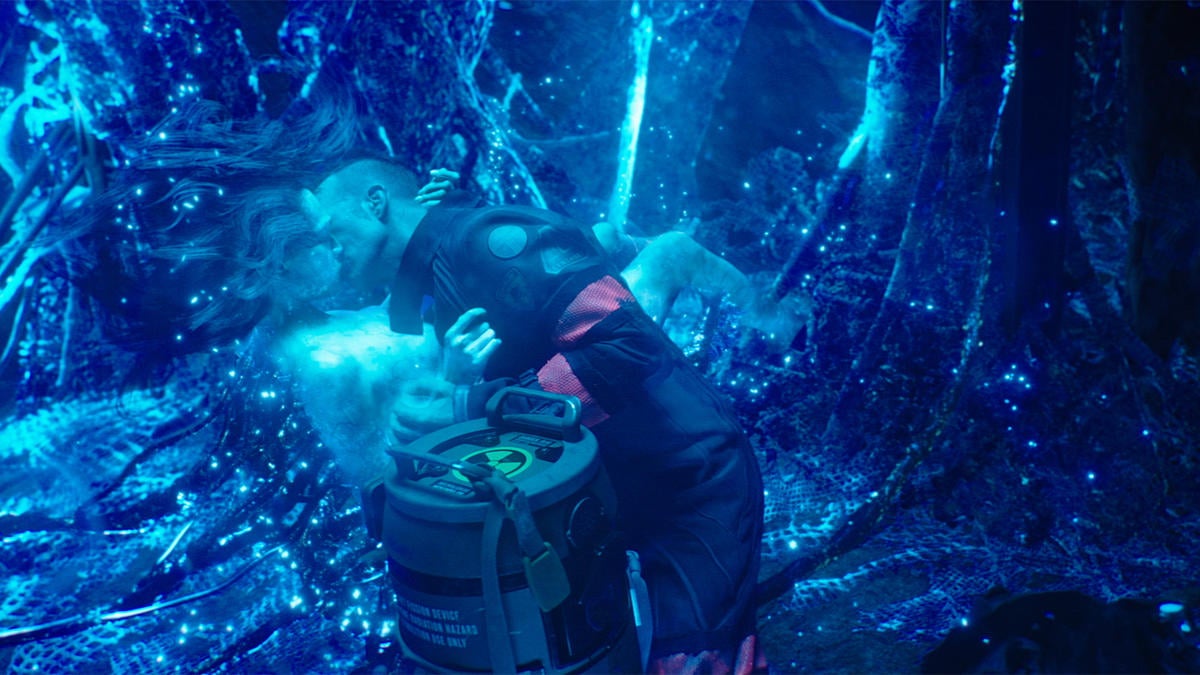 There's something very tedious about a cynical old detective falling in love with a girl he never personally met. Fortunately, Miller's death made this dynamic a lot more interesting. His one-sided obsession reached its peak as he sacrificed himself to the protomolecule, becoming part of its hivemind. After that, the protomolecule kept evolving with Julie and Miller as organs of a greater whole. The only thing that actually died was the idea of The Expanse as a detective show.
Transhumanism—he process of upgrading the human body to achieve a different state of being—is a central theme in season 3. A group of scientists experiment with protomolecule-enhanced soldiers, creating hybrid monsters they can't control. At the same time, the wild protomolecule structures coalesce into a portal called the Ring. This entity is more incomprehensible than malevolent, like the incursions we saw in Arrival and Annihilation. It simply can't be understood in its natural state, which is why it communicates through echoes of its human hosts.
As we know from shows like Twin Peaks and true crime like Serial, the dead girl mystery trope follows a certain formula. The young female victim starts off as a beautiful cipher, and as the mystery unfolds, the investigators excavate her complex inner life. Her body is either tragic and virginal or shockingly mutilated, and we meet her through the subjective views of the living. The Expanse proceeded along these lines in season 1, but thanks to the protomolecule, Julie lives on. A season and a half later, she's part of a godlike entity that manifests as a plague, a space station, and a hallucinatory ghost.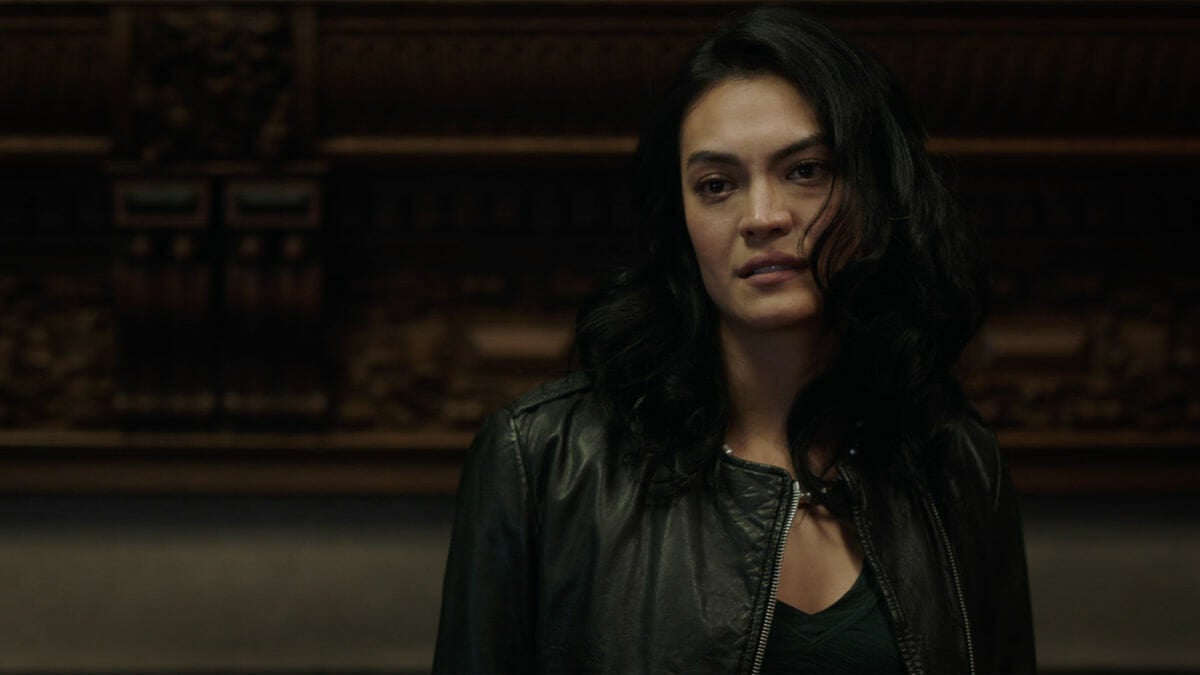 With Miller relegated to the sidelines, the show continued to explore Julie's life from other angles. Season 3 introduces her sister Clarissa, the "good" daughter who behaved like a dutiful heiress. Their father, the ruthless business magnate Jules-Pierre Mao, dangled his approval over Clarissa and Julie in different ways. While Clarissa did everything right, her father ultimately had more respect for Julie's rebellious nature. Following her death, the Mao fortune dissolved into scandal, and Clarissa reached a breaking point. By the time we meet her, she's willing to kill to regain her family's reputation.
After a handful of episodes, the parallels between Clarissa and her sister are already shining through. Both were smarter and more independent than their father believed. Both are fuelled by deep wells of anger. Both are transhumanist figures, albeit for different reasons. While Julie was transformed at the point of death, Clarissa voluntarily upgraded her body with some kind of implant, giving her the strength to kill.
If you were to use any phrase to describe The Expanse, it would be "slow burn." There's no tipping point where it switches from OK to brilliant, but the difference between seasons 1 and 3 is stark. Julie Mao's evolution is a perfect example, introduced as crime drama cliché before exploding out into something enthusiastically weird.