FX showed a sneak peek of Alex Garland's upcoming sci-fi miniseries on Saturday at New York Comic Con. Devs, which will premiere on the network in spring of 2020, centers around the titular secretive division of a fictional Silicon Valley tech company called the Amaya Corporation. The Google-like company builds quantum computers, but few other details about it were revealed. However, we did get to see what the series will look like. 
A couple of clips that were screened to the audience at the Manhattan Center's Hammerstein Ballroom appear in line with Garland's other recent work—the films Ex Machina and Annihilation. So, if you liked those films, you'll probably like this TV series. The visually stunning clips immediately set up the world of Devs; the company's building features a gold cube that is held up by electromagnetic fields (which was actually built for the set using reflective glass and gold leaf). Outside, we see a foggy San Francisco, adding to the ominous mood of the story.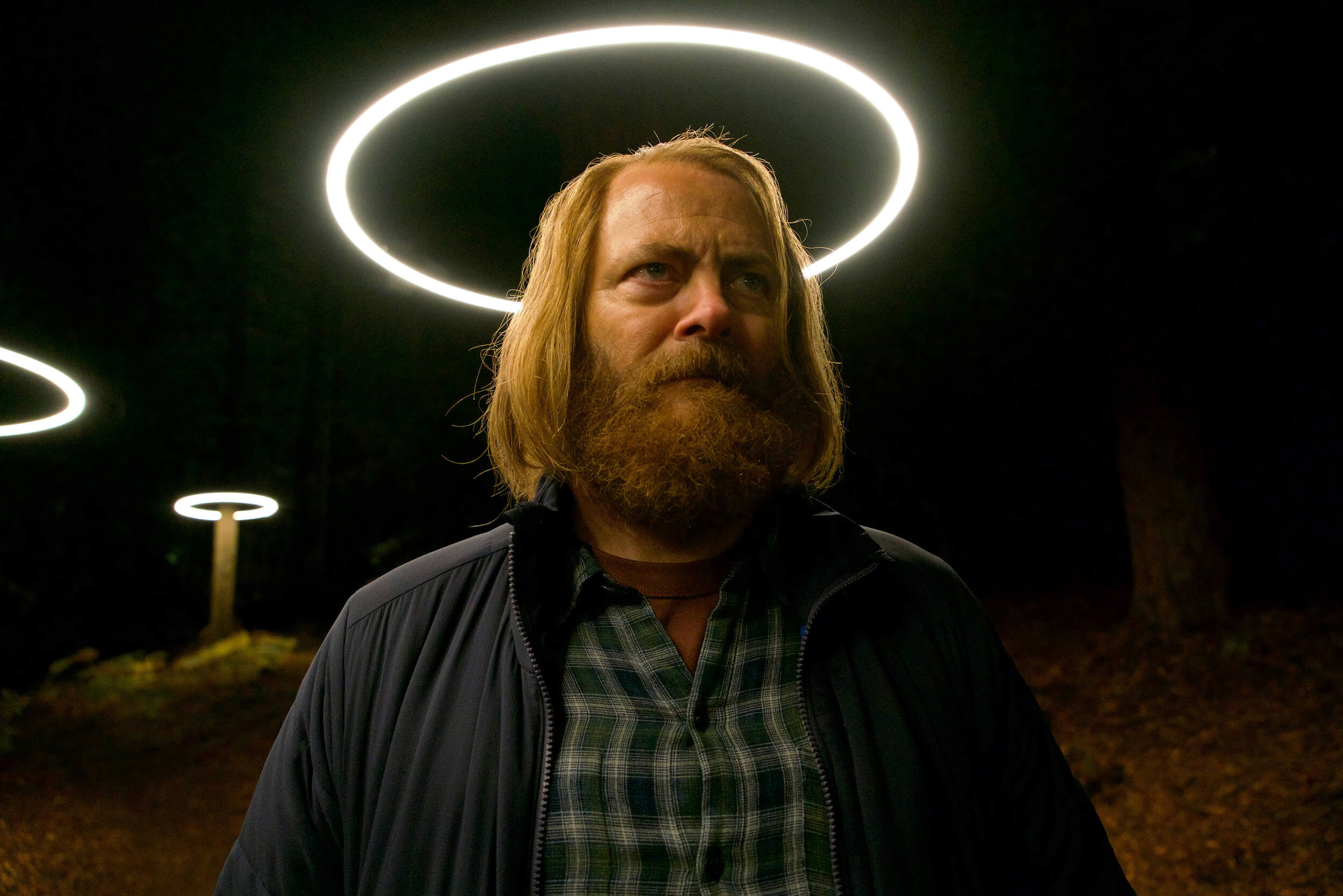 Garland, who spoke on a panel with several of the actors and cast from Devs, said he was inspired to make the series after reading about quantum computing and determinism—the belief that free will essentially doesn't exist and that all events are determined. While Ex Machina looked at advancements in artificial intelligence, this series explores "staggering amounts of processing power," the writer/director said. And, overall, it's about "how strange it is to be us in the world."
Actress Sonoya Mizuno, who appeared in both Ex Machina and Annihilation, is the main protagonist in Devs. She plays Lily Chan, a software engineer at Amaya who begins to look into the Devs department after the death of her boyfriend. "It's kind of set up that we don't expect her to be the protagonist," Mizuno said during the panel. "We always talked about her being an unusual protagonist and doing things for own reasons and reacting to events in unusual ways."
To research for the role, Mizuno and others toured Google X, as well as the company's Quantum AI labs in Santa Barbara, California. "We saw the inside of some of the quantum computers that they're working on," she said. 
Meanwhile, Karl Glusman, who plays Sergei in the series, said that he spoke to a programmer who was recruited by the NSA and read Artificial Intelligence For Dummies to prep him for a role as a coder.
While Devs looks like a smart, philosophical sci-fi series along the lines of the OA, it won't continue past the 8-episode series. Garland, who wrote and directed all the episodes, said he didn't have an interest in creating a multiple-season show. "I like stories that end," he said.
However, we may see the ensemble cast together in something else, since they worked well together. 
"I want to try this again with exactly the same cast," said Garland, "with a completely different story." 
Devs premieres in 2020 on FX. You can watch the short teaser trailer for it below, which features Mizuno and Nick Offerman—who plays Amaya's CEO, Forest.
https://www.youtube.com/watch?v=B7U1ETzE8RI
READ MORE: