While society continues to deal with the ugly legacy of blackface and its frequent appearances in the news, the world of video games is contending with the racist act, too. A Lithuanian streamer known as Karina "Karupups" Martsinkevich has been banned from Twitch following a stream in which she donned blackface makeup in order to cosplay Apex Legends character Lifeline, according to Dexerto.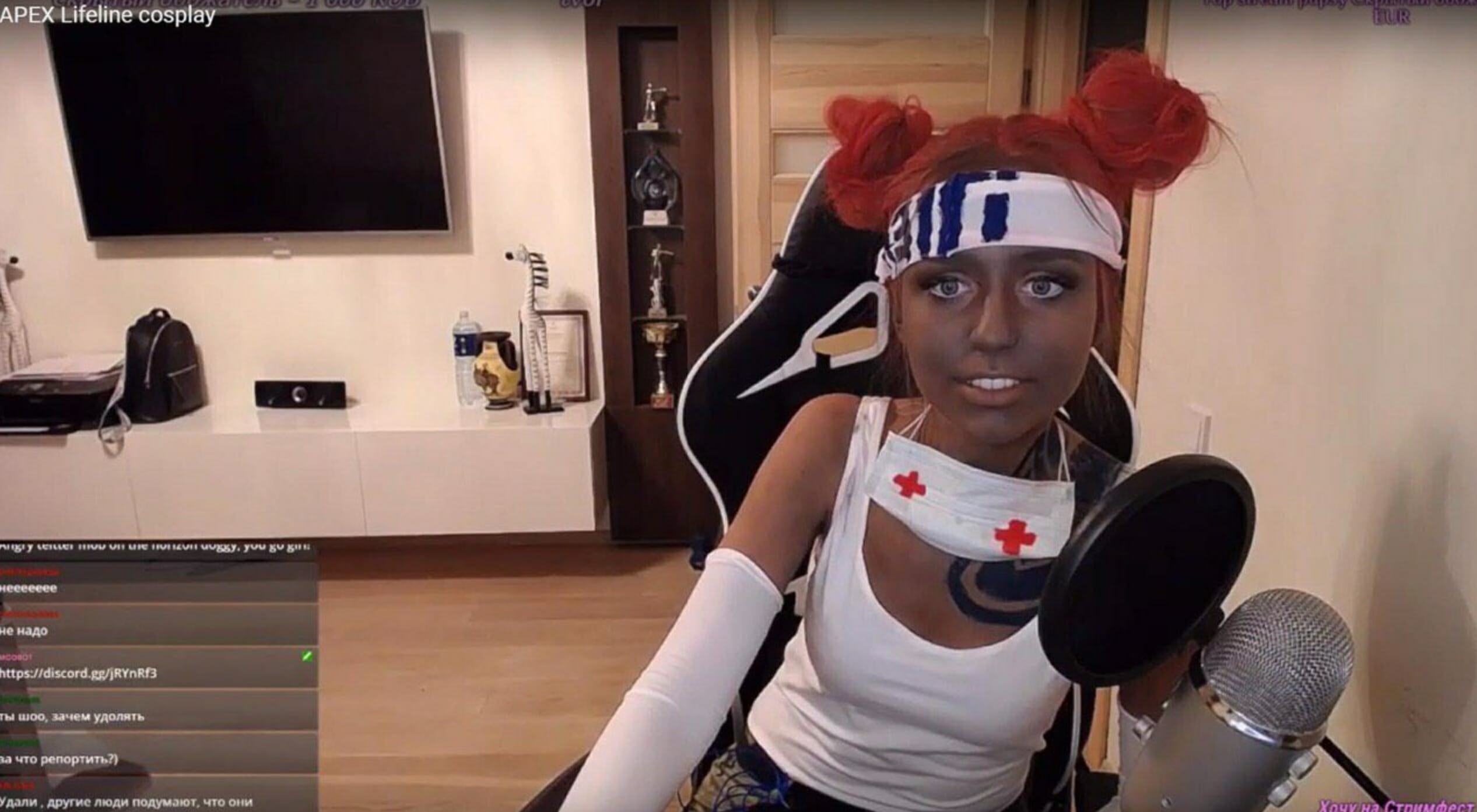 In Apex Legends, a free-to-play battle royale game from the developers of the Titanfall franchise, Ajay Che or "Lifeline" is a female person of color who operates as a combat medic.
Reactions from Twitter ranged from understandably angry with Martsinkevich to just outright perplexed.
Uh.. HELLO POLICE?
????????????? pic.twitter.com/8SCn1b5obT

— Balvin | NDA Youngboy (@LordBalvin) April 13, 2019
https://twitter.com/Dan_Parker_IMP/status/1117536170978828291
This ain't it sis. You can respect the culture and do cosplay without blackface. Lifeline is NOT happy sugar. https://t.co/5qbApa5qKM

— Key-Shaw-Nuh (@KishonnaGray) April 13, 2019
https://twitter.com/BizzleScott/status/1117174240229384192
Cosplay does not give creative license or a free pass to be ignorant or racist. All us "people" can tell it is Lifeline without the Blackface. Go educate yourself kthx.

— Seraphyne_ *commissions open* (@seraphyne_) April 13, 2019
Martsinkevich was subsequently banned from Twitch, she confirmed in a later video. Martsinkevich took the opportunity to offer her side of the issue, repeatedly emphasizing that she merely wanted to cosplay as her favorite character from the game.
"I really didn't mean that," said Martsinkevich. "I just wanted to be as similar as Lifeline from Apex. It wasn't mean to have a joke on anyone. It was just a cosplay, guys."
It's worth noting that Martsinkevich's first language doesn't appear to be English. She struggles through the video at times (there are jump cuts as well), and she appears to possibly be reading from a script, so her message may not perfectly communicate her intent.
"Receiving that ban was really painful for me because I'm the person who always feels that we should love each other, all people on the same world," Martsinkevich said. "It doesn't matter where you're from, which skin color you have, or which language you speak. I understood. I took a lesson from that situation. I truly believe you will understand my position as well. Let's stop the war right here. Let's stop fighting."
Martsinkevich also responded to at least a few people on Twitter, pushing back against the idea that she was doing blackface, saying her actions were just cosplay.
https://twitter.com/BijouDemi/status/1117159195306889216
You are wrong, Bijou. Maybe You didn't watch the stream or saw what you wanted to see. It was a cosplay for lifeline and I explained again this on that video: https://t.co/xzOqJ1OctJ
How can you absolutely say, that I wasn't cosplaying if this is not true?

— Karupups (@karupups) April 15, 2019
Please, respect each other. I feel hurted too. It's sad, that there is a war, between races. I wish one day we could life in peace, where no one is trying to be higher, than another one or searching the way, how to use racism to "be better in society eyes". I love you all.

— Karupups (@karupups) April 15, 2019
On the other hand.. Why are you talking about dark skinned people like "people have to deal with…"? I'm not trying to offense you, but just can you explain, why in your primary message we can see discrimination on dark skinned people? Why they need to "deal with" it??

— Karupups (@karupups) April 15, 2019
For me, all the people are beautiful. I trully respect each culture, each natio ality, each coutry. I didn't meant any rasicism on my cosplay. I'm sorry, if You guys dissapointed because of my stream. BUT. Maybe stop fighting? I'm not the one who wants to troll or make a joke.

— Karupups (@karupups) April 15, 2019
As of publishing time, Martsinkevich's Twitch ban hasn't been lifted.
READ MORE:
H/T: Dexerto