Ant-Man has always been a superhero on a much smaller scale than the rest of the Marvel Cinematic Universe, even as it dove head-first into the Quantum Realm. In Ant-Man and the Wasp, that works largely in its favor. The film's larger-than-life humor and relatively low-stakes ground it in a way the MCU needed after Avengers: Infinity War with a much more personal story.
Compared to the grand scale across the bounds of the universe that Avengers: Infinity War gave us, Ant-Man and the Wasp is a bottled episode within the confines of San Francisco and the Quantum Realm. With a few exceptions, it ignores the rest of the MCU with a more central focus, but one that sometimes darts from scene to scene before you can grasp it.
READ MORE:
Hope van Dyne (Evangeline Lilly) and Hank Pym (Michael Douglas), who've been on the run from the FBI since the events of Captain America: Civil War,  have built a tunnel that will take them into the Quantum Realm so they can rescue a trapped Janet van Dyne (Michelle Pfeiffer). But they need a missing piece of the puzzle from Scott Lang (Paul Rudd), who's three days away from the end of his house-arrest sentence.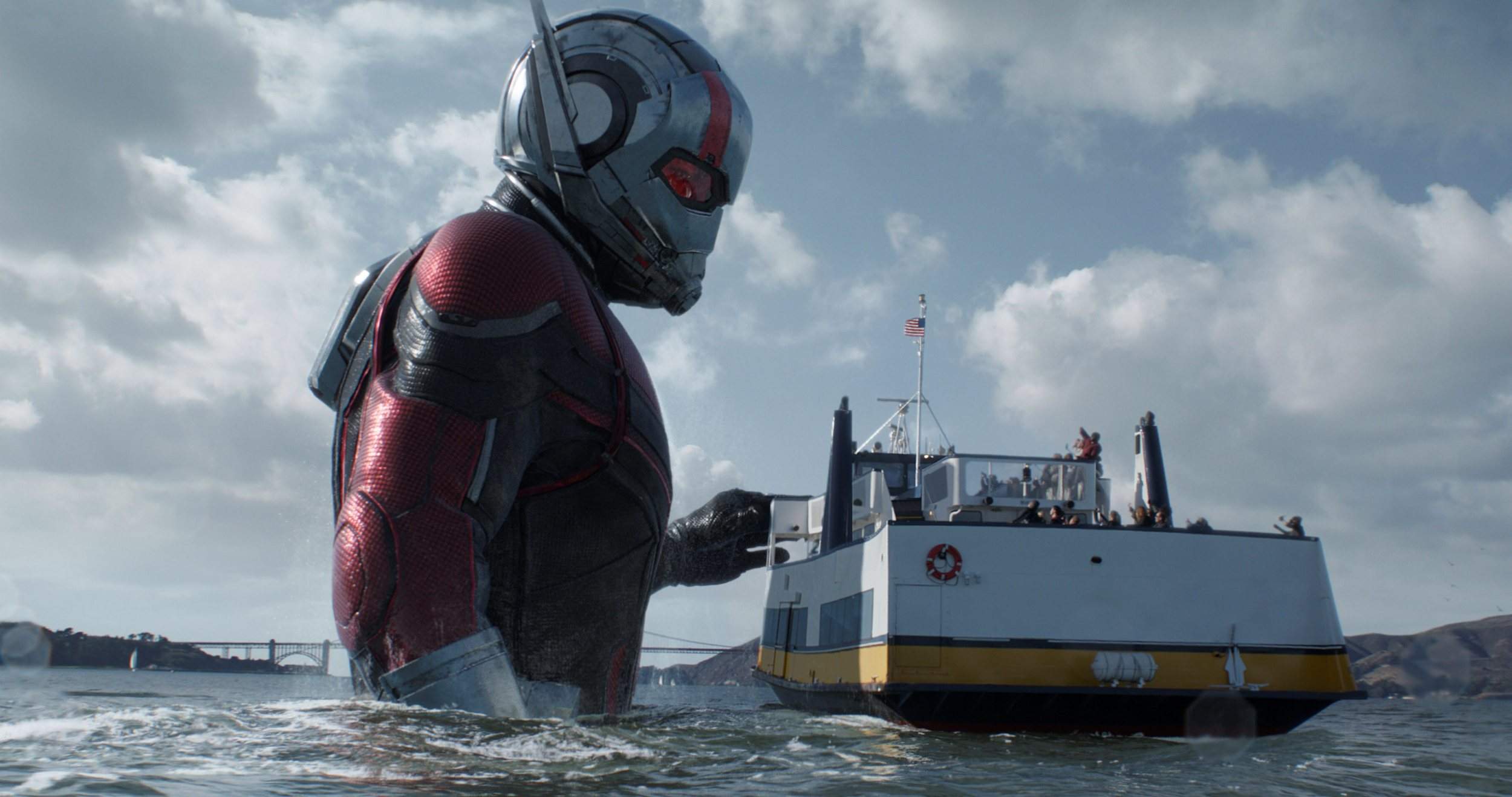 It's been a long two years for Scott, and Ant-Man and the Wasp demonstrates both how bored Scott has been during that time—he took an online magic course!—and the kind of support system he has set up. There's a collective cohesiveness in his relationships with his daughter Cassie, his ex-wife Maggie (Judy Greer), and her fiancé Jim Paxton; his friend Luis (Michael Peña) is keeping him in the loop in their struggling security business.
But they're pitted with obstacles at every turn, whether it's from Ghost (Hannah John-Kamen), who has more than enough motivation to get her hands on Hank Pym's tech; a group of gangsters led by a delightfully campy Walton Goggins; and FBI agents including Scott's parole officer Jimmy Woo (played by Randall Park), determined to arrest Hope and Hank.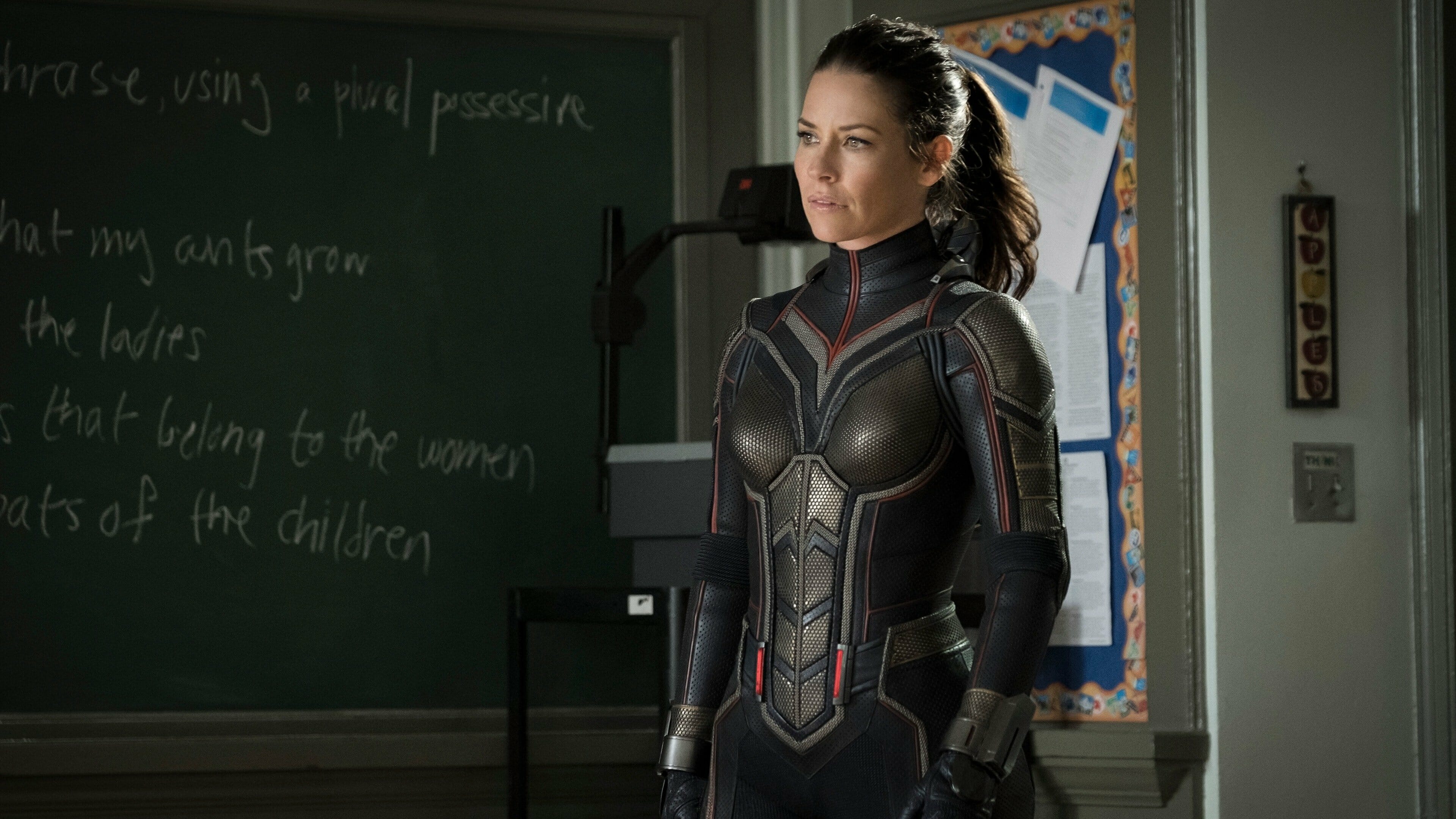 Hope, the far more capable hero who was left on the sidelines as Scott took up the Ant-Man mantle in the first film, is now a superhero in her own right and one who exists outside of Scott's radar; she gets equal billing in the title and director Peyton Reed has said that the Wasp is "not a supporting character" in her own film. She has her own costume (one that's more high-tech than Scott's) and her own motivations, and while she and Scott compliment each other when they face off against their foes, she doesn't need him to fight her battles for her.
She's still holding a grudge for Scott's decision to go off to Germany in Captain America: Civil War without seeing if she'd go with him.
"I guess we'll never know," Hope tells Scott. "But if you had, you'd have never been caught."
Ghost has her sights on the Quantum Realm and Janet van Dyne for her own reasons. Her ambition is interesting, different, and lower-stakes. She's another reminder of how very few people and organizations in the MCU are fully black-and-white. She's a product of what others molded her to be, and like with Hope and Hank, her goals are personal.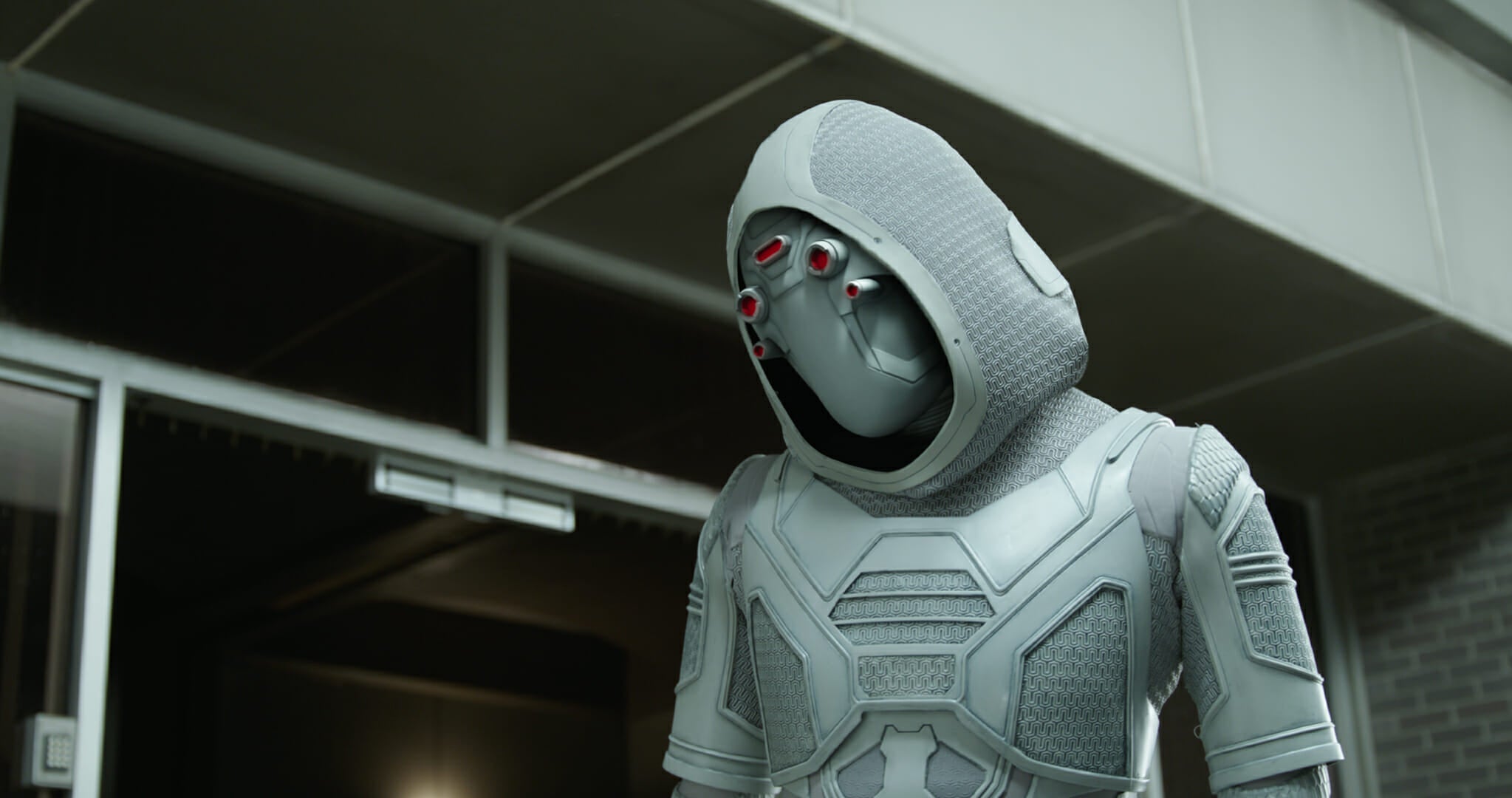 With plenty of callbacks to the first Ant-Man, the visual and verbal gags mostly land, and the action scenes are engaging and take full advantage of its landscape, although some of the best sequences appear in the trailer. At times, the pacing issues get in the way as it moves from each scene to the next; Scott even makes a comment about all of the different quantum-related jargon being thrown at him. The de-aging CGI on several characters is the best it's been in a Marvel movie. But Pfeiffer is criminally underutilized as Janet van Dyne—and Laurence Fishburne as Bill Foster, Hank's former S.H.I.E.L.D. colleague, doesn't fare much better.
Ant-Man and the Wasp had the impossible task of following Avengers: Infinity War, and it wisely chose to do its own thing instead of trying to one-up Thanos. The effort is mostly a success, although those who aren't keen on Ant-Man probably won't be changed much. It's a mostly inconsequential film that lightly punches and delights. It's fun and humorous and doesn't overstay its welcome.