Walmart has approximately 10,500 different stores and clubs located in 20 different countries all across the globe, including e-commerce operations. As one of the world's largest retail chains, it employs some 2.1 million associates across all its stores, and there are a number of them who routinely post on TikTok about what it's like working for the business Sam Walton established back in 1962.
Here's what went down this week.
Training optional.
Mashara Jones, an overnight item stocker for the brand, delineated how, on her first day of work, she was told by a co-worker tasked with training her that she, herself, wasn't properly trained on how to arrange shelves and unpack product.
Nevertheless, Jones felt like she got the hang of things at work and was settling into her aisle management routine, that is, until her manager approached her to pick up the pace while she was on the clock. Jones, unhappy with the fact that her boss spoke with her in such a terse manner while asking her why she left her post (she got covered in pancake mix and walked to the bathroom in order to clean it off) said she quit on the spot.
However, after seeing that she was still on the schedule, decided to ultimately just go into work as if she didn't quit. When the Daily Dot reached out to her via email for further context on her employment with Walmart, she said: "I'm not sure if I'm done working at Walmart despite all the inconveniences. My night coach did a courtesy call this morning so we will discuss those things tonight when I go into work. I would probably go back if I received an apology."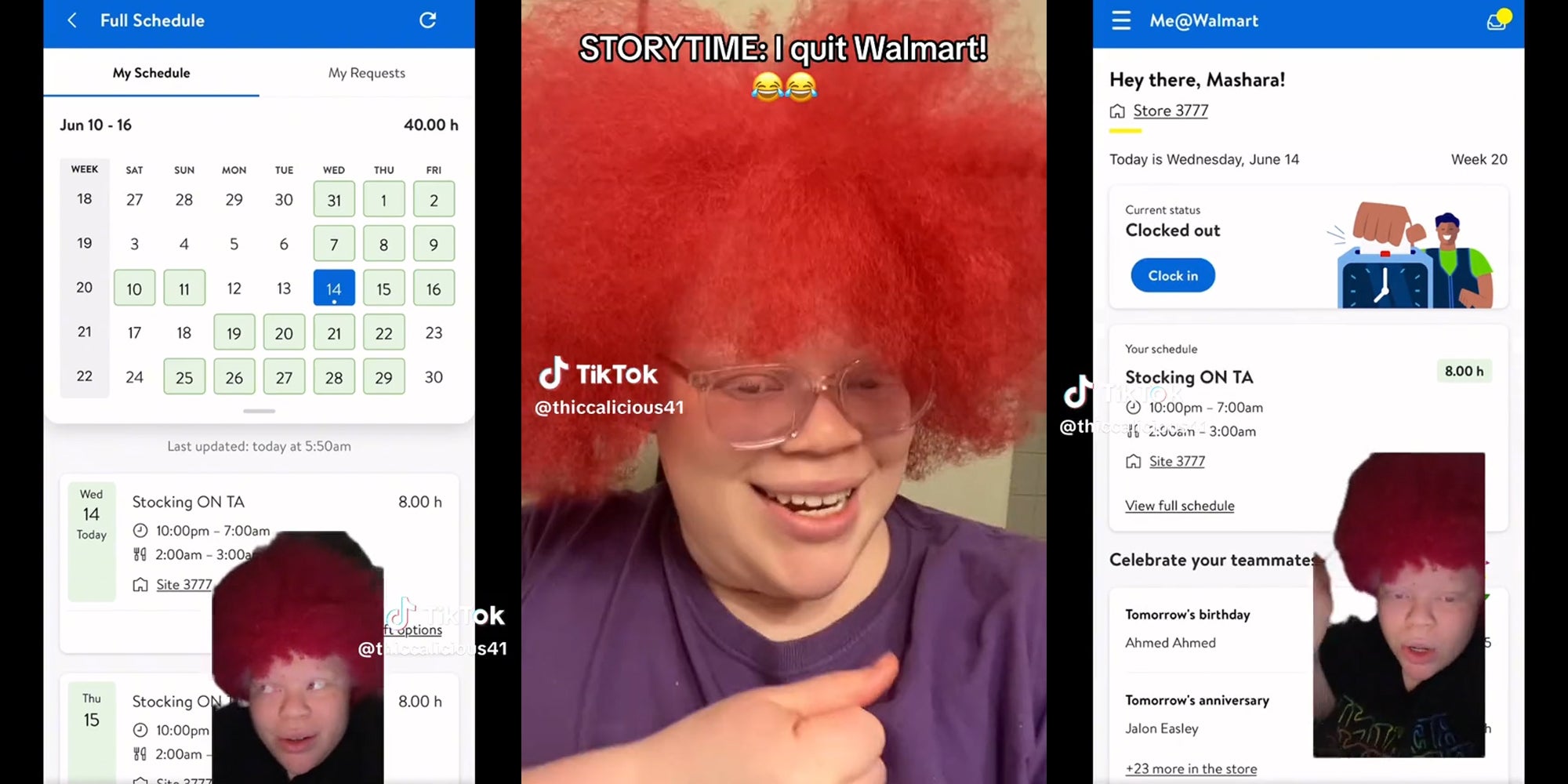 Easy money.
A TikTok user named Khy posted about her "chill" experience working as a Walmart personal shopper, saying that she racks up $17/hr doing so in a viral clip. She demonstrates the nature of her job in the video: She uses the store's digital item scanner that's packed with a large touchscreen to see the nature of the orders she needs to fulfill. Then, she walks through aisles, finds the items, scans them, and places them in corresponding receptacles assigned to the customers' purchases.
While Khy spoke glowingly about her job, there were some TikTokers who mentioned that the gig wasn't as laid back as her video may lead people to believe, stating that there are instances where working as a personal shopper can become extremely stressful, especially when there's an inundation of simultaneous orders to complete.
Another topic of conversation that popped up in the comments section of Khy's video touched on the pay disparities in different areas between personal shoppers. Some said that they earned $14/hr, while another said they earned as much as $19.80. According to Indeed, Walmart gives personal shoppers an average of $15.21 per hour across the United States.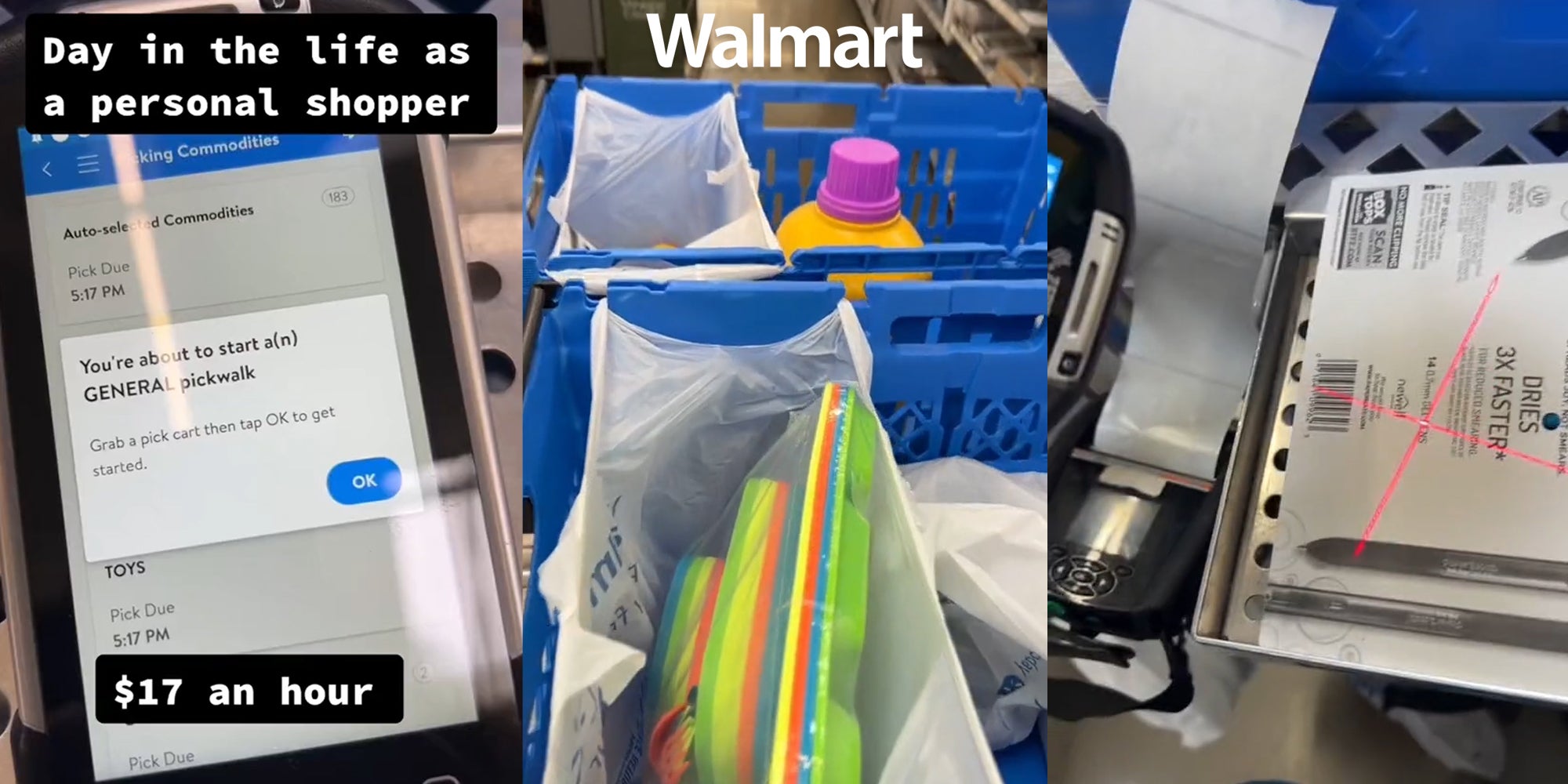 "They worked their ass off."
One TikToker got slammed by users on the application for what many deemed was a "hypocritical" post where he criticized managers for not doing any work, despite the fact that he was filming while on the clock.
He wrote in a text overlay of the video "The fact that my manager gets to walk around all day and just talk to people while getting paid more than me doesn't sit right with me."
One commenter pointed out the irony of the clip: the TikToker in question recorded himself walking around the store with an AirPod in his ear as he castigated managers for not "working" while another said that working as a Walmart manager carries additional stresses and responsibilities employees are made aware of until only after they're promoted.
What's more is that the TikToker who initially uploaded their clip criticizing managers while on the job uploaded 28 separate clips to the platform in a 48-hour period. Twenty-one of those 28 videos were filmed at Walmart.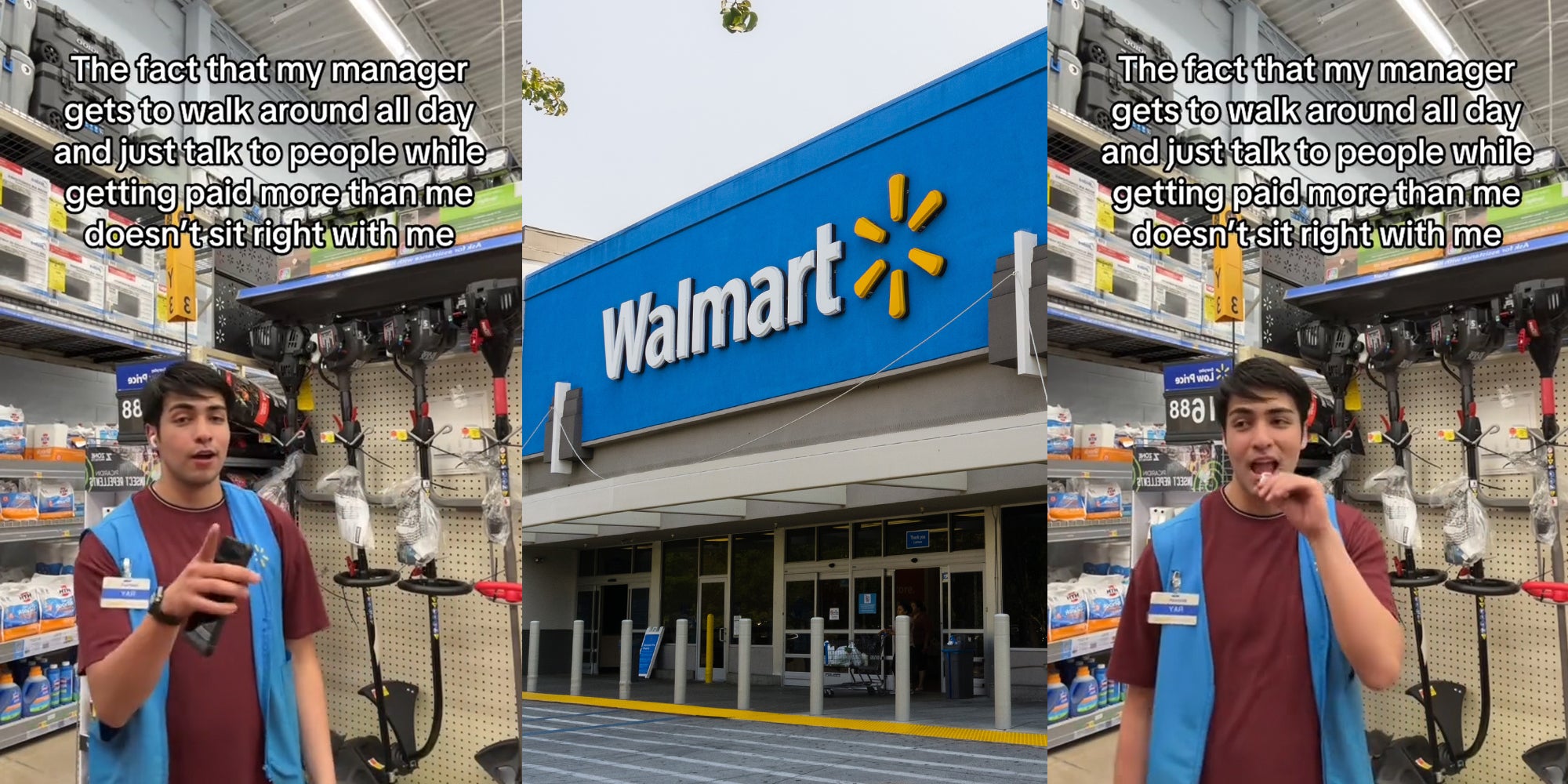 Have water, will travel.
A TikToker named Zoe revealed her cheap water "hack" thanks to Walmart's 39-cent/gallon water refills of her 5-gallon jug she keeps in her car. Zoe said that since she travels extensively on the road and always wants to have access to water, especially in the case of an emergency. The low-cost water refill hack has proven to be a lifesaver to the social media user, who outfitted the 5-gallon jug with a dispenser for easier access to her water.
However there were a number of commenters who saw her clip and expressed concern: Stating that keeping plastic water bottles, especially in a hot car in the summer time is a perfect recipe for accidentally ingesting toxic H20.
Someone else said that while there were a lot of people who were overly cautious about drinking from a plastic bottle, there was another issue that wasn't being addressed. Like the fact that a "40lb projectile" is just "sitting" in her car and waiting to be launched in the event of an accident.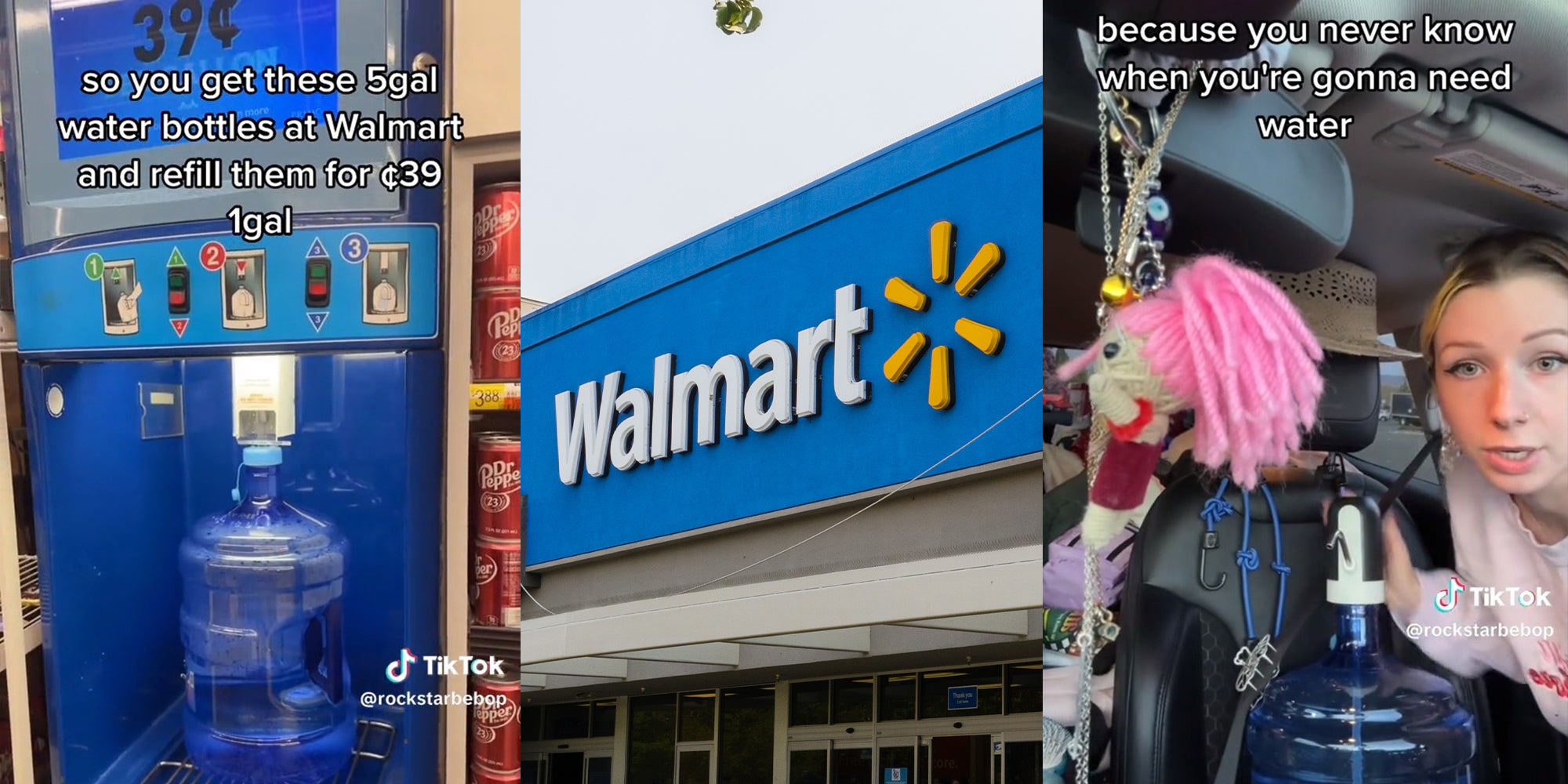 Lock and key.
One Walmart employee caused a kerfuffle on TikTok after posting a video showcasing several e.l.f. cosmetics products being locked up in store. In the clip, the employee who goes by Taliuana on the platform shows herself clamping down on row upon row of security tags, prompting further discussion among users on the platform about retailers locking up items that cost a few dollars each.
Several folks who responded to the post remarked that it was stringent security measures on lower-priced items that has put them off from shopping at Walmart altogether. While others shared their own methods for bypassing the security locks, like removing the rod that affixes them to the shelving wall and scooping the products from the back.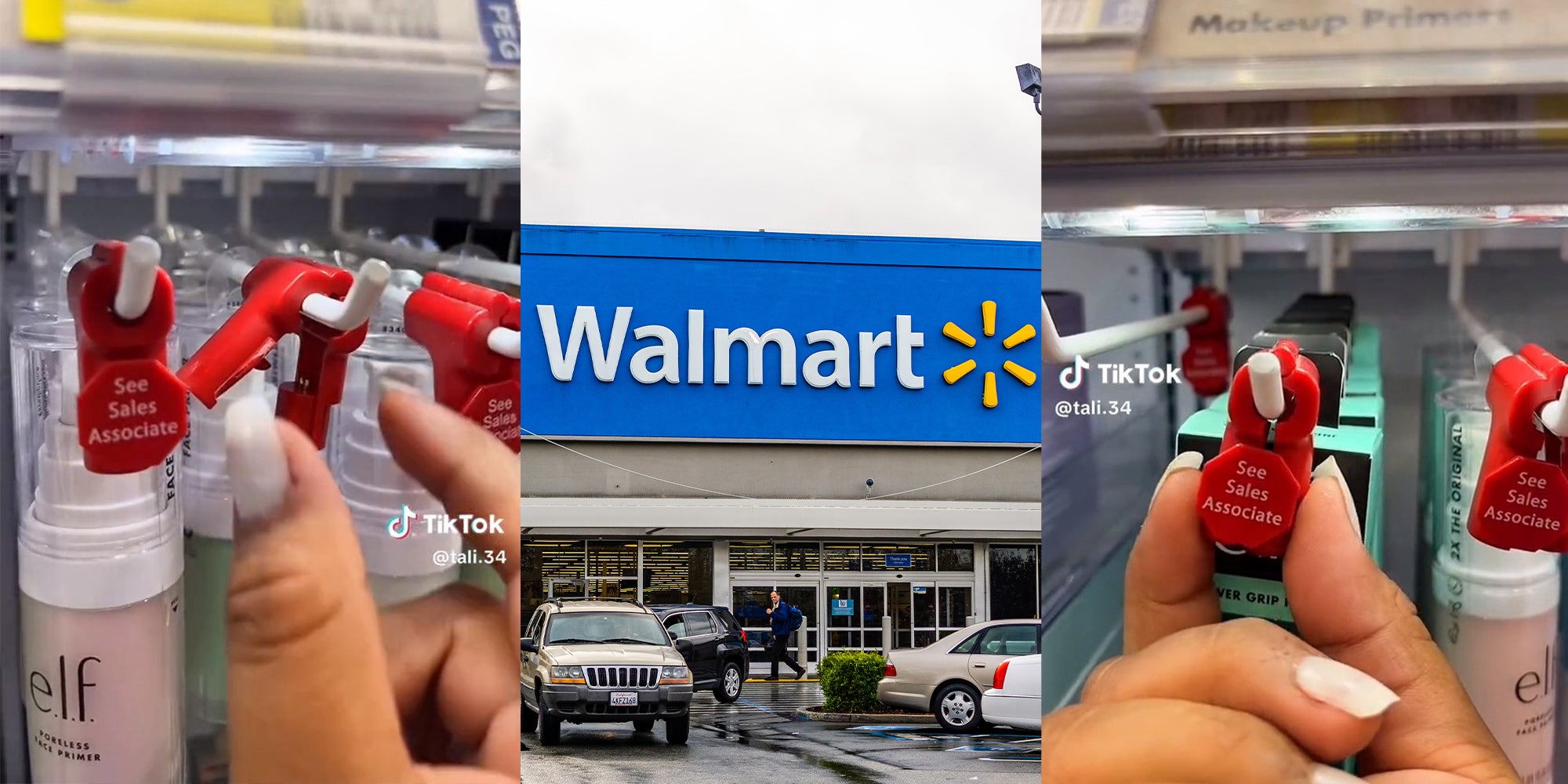 Strobbery?
Upon realizing that their Walmart charged fixed prices for strawberries in plastic containers, and not by weight, shoppers admitted to engaging in a practice highlighted by another user in a viral TikTok clip: strawberry aggregation.
A user who goes by @its_calf recorded themselves taking strawberries from various containers and pouring them into a single unit, getting the most strawberry bang for their buck in the process.
While there were many users who were shocked to see this method of fruit finagling in action, others said that they've commonly engaged in this practice, and didn't see a problem with it.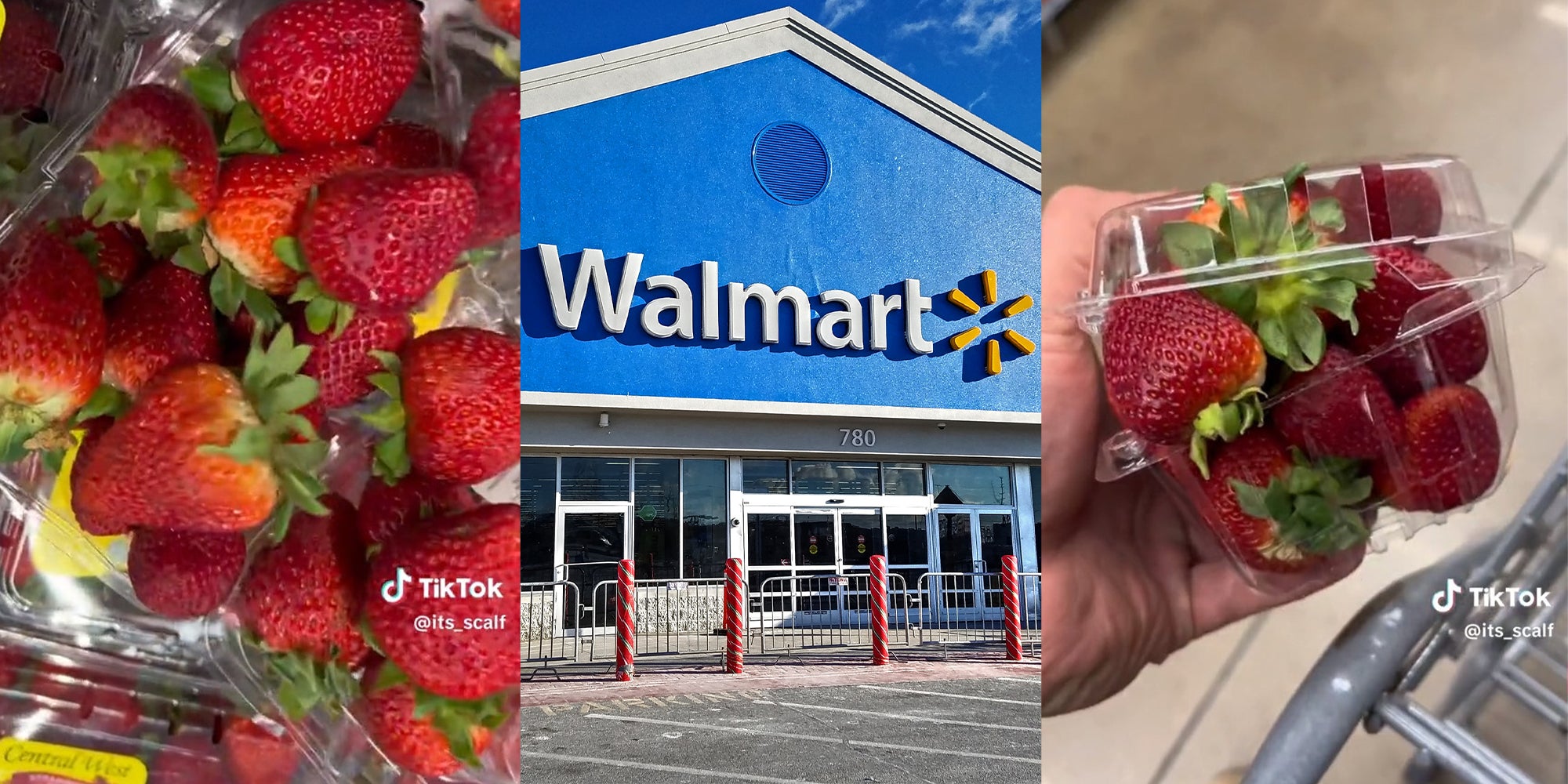 2 whole pineapples.
A Walmart customer initially chewed out the store for substituting her pre-packaged containers of pineapple chunks for 2 whole pineapples. That is, until, she learned how to cut the fruit for herself, and now, she says she's never going back.
It's a rare case where a substitution at a grocery ended up working out in a shopper's favor, as usually the opposite occurs.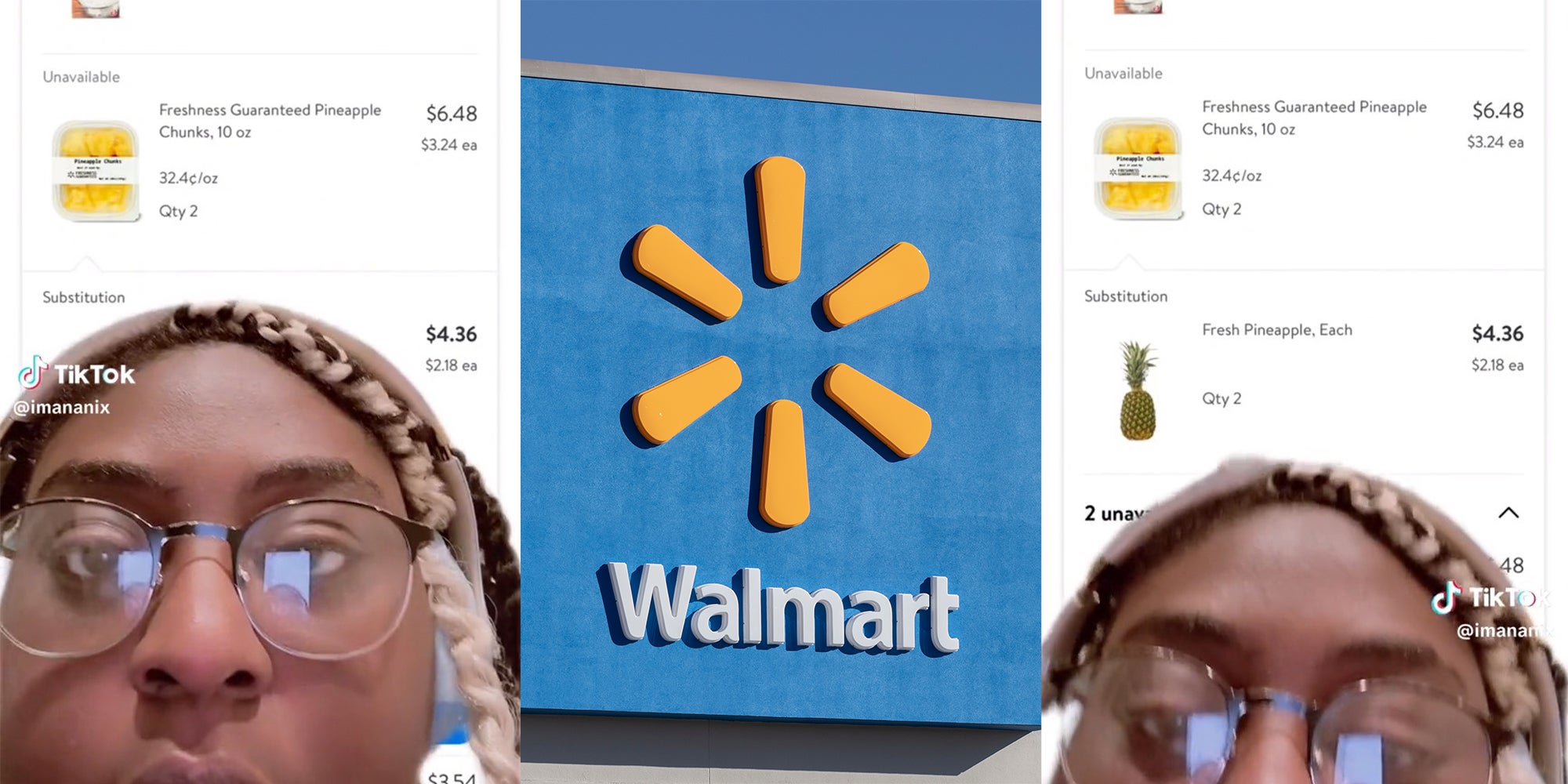 We crawl the web so you don't have to.
Sign up for the Daily Dot newsletter to get the best and worst of the internet in your inbox every day.