As suspects in the Boston Marathon bombing and police battled on the streets of Watertown, Mass., residents locked down in their homes shared photos of the scene.
Officers swarmed the streets of the Boston suburb in search of two brothers, Tamerlan and Dzhokhar Tsarnaev, who were identified as the suspects in Monday's attack. Tamerlan, 26,  died during a shootout with police. Dzhokhar, 19, was still on the loose as of Friday afternoon.
Worried residents of Watertown and the surrounding area shared their emotions and what they were seeing on Instagram and Twitter as police officers made their way through back yards and alleyways in search of the younger Tsarnaev.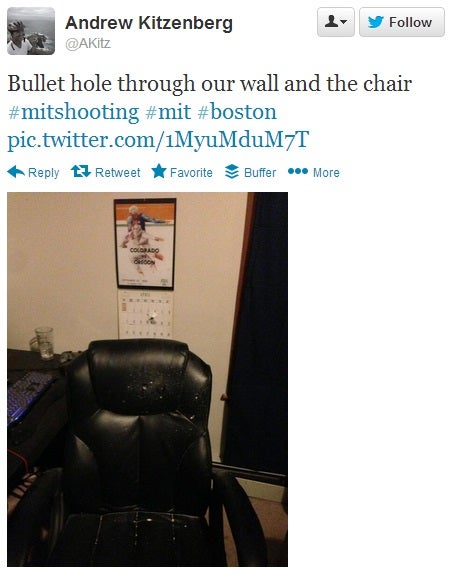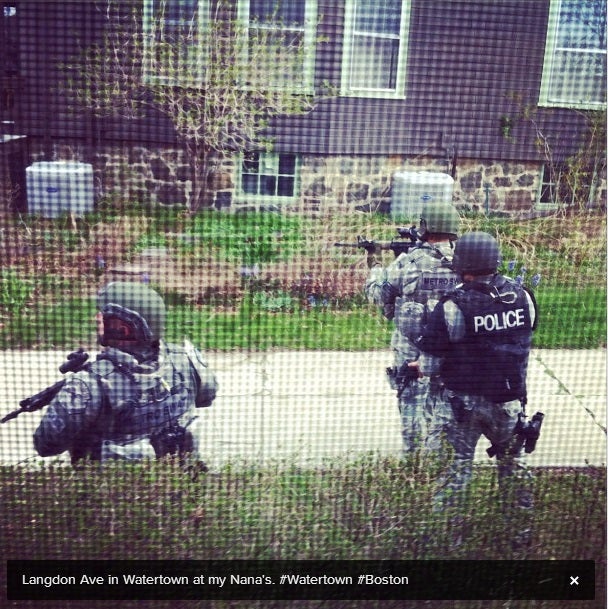 Photo by @Geauxjuls/Instagram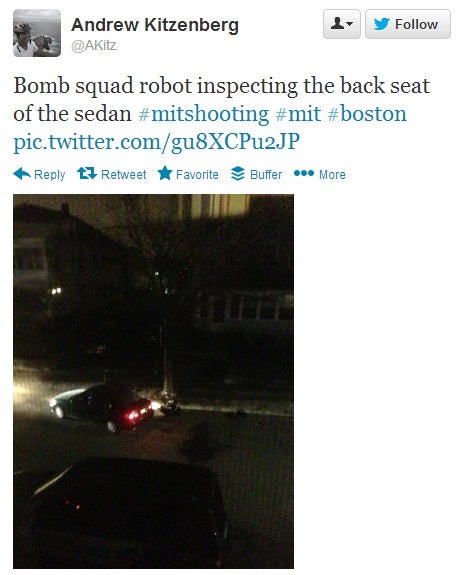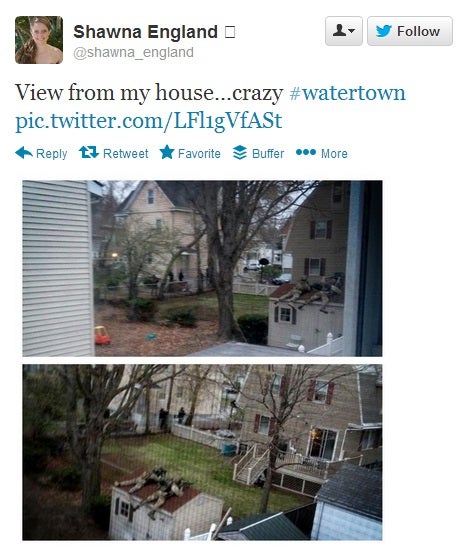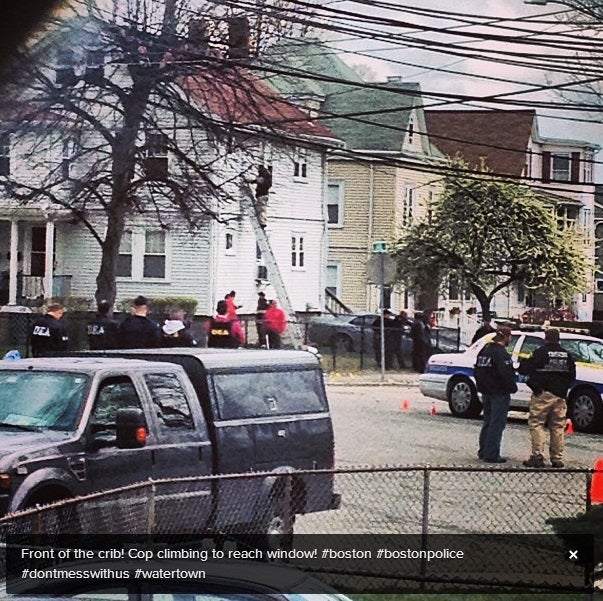 Photo by @ittsmila0_o/Instagram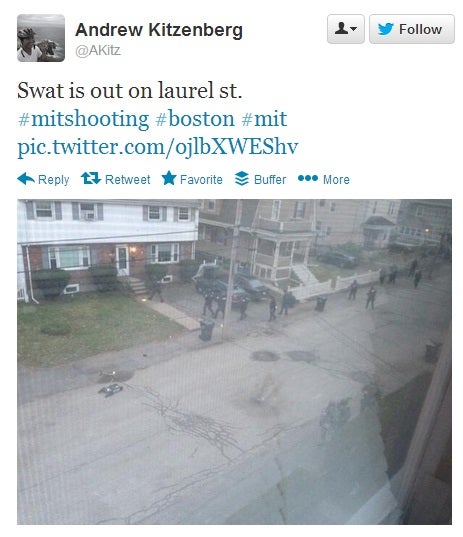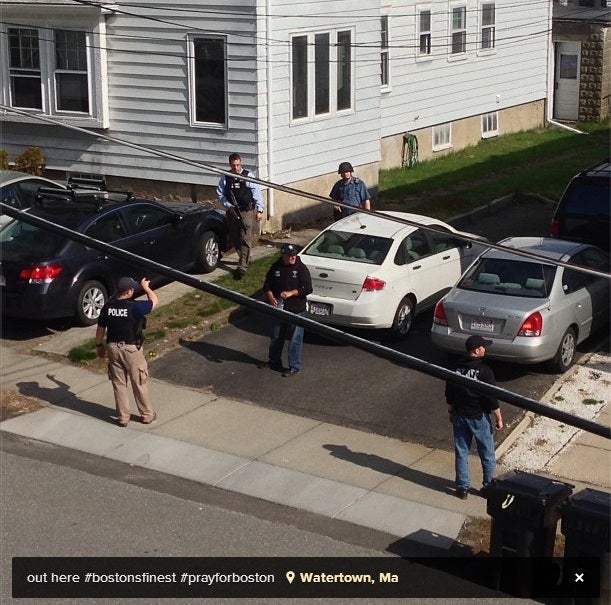 Photo by @grahamhoop/Instagram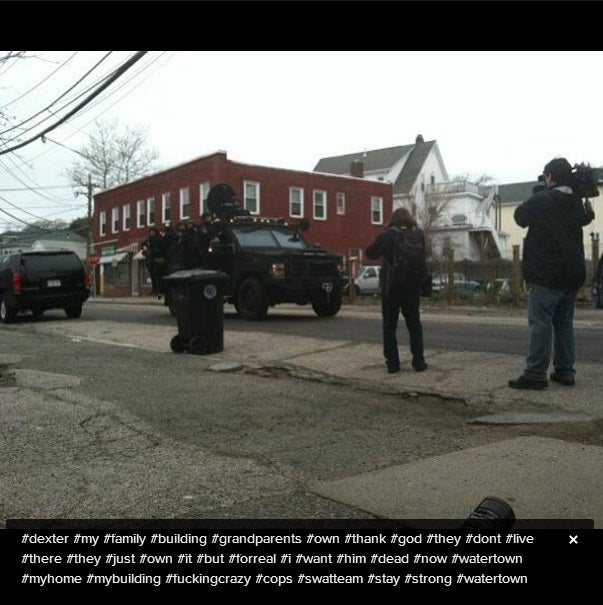 Photo by @ally_422/Instagram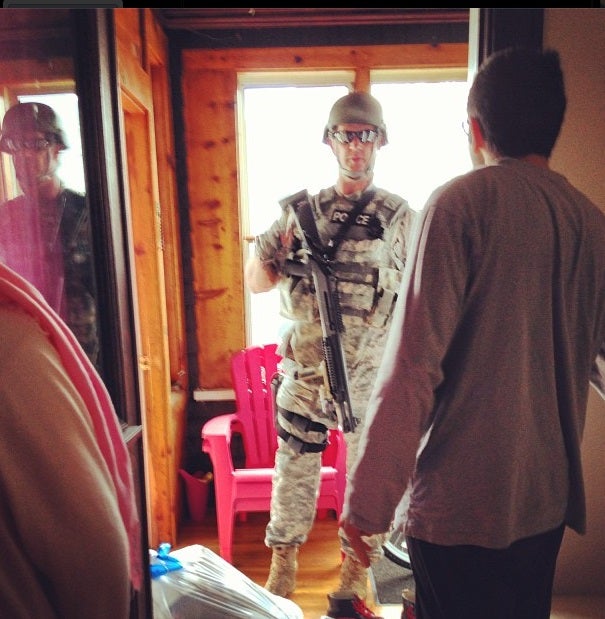 Photo by @sitareist/Instagram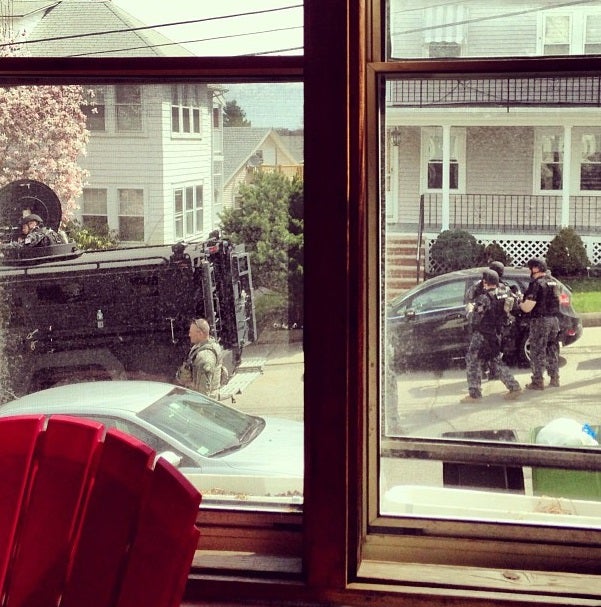 Photo by @sitareist/Instagram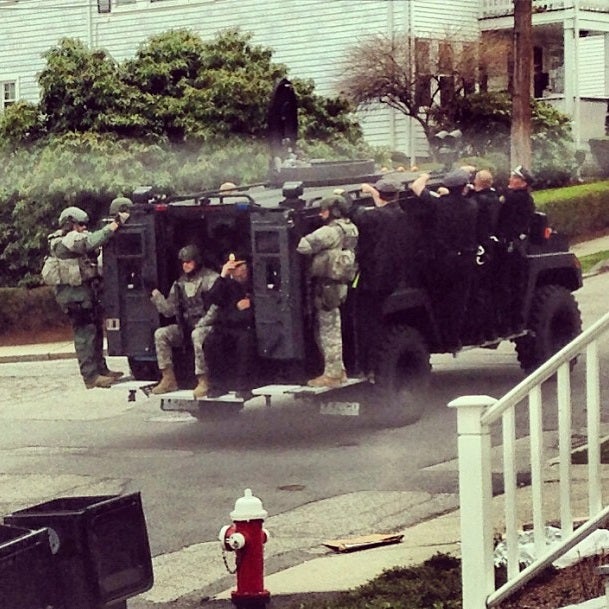 Photo via @sitareist/Instagram