A home in Seattle, Washington is counting down the days until President Donald Trump will leave office—quite literally.
The countdown isn't just the dreamy hopes of a progressive family. The home is counting down the days until Trump's final day of his first term on the outside of its garage, changing the numbers one day at a time.
KIRO7, a local television station in Seattle, reports that the former owner of the home started the countdown clock, but the new family moving in was contractually required to continue it.
Lily Onnen and her husband, who recently bought the home, were happy to oblige.
"It's a message of hope," Onnen told the news outlet. "For me the more the number shrinks, the more hopeful I get."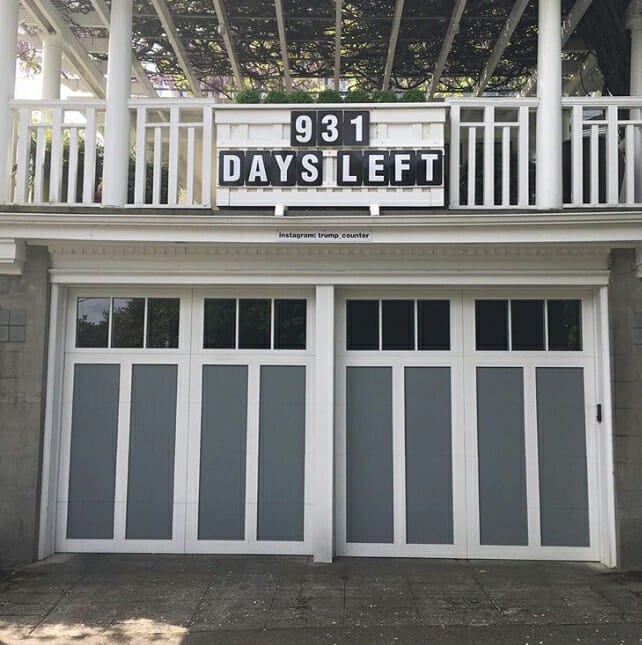 The Seattle countdown clock even has its own Instagram page, where more than 2,500 people follow the day-by-day lowering of the number of days left in Trump's first term.
The countdown only goes until the last day of Trump's first term, which, of course, might not be the end of his presidency. Onnen said that if Trump beats his Democratic challenger in the 2020 presidential election, the countdown clock won't be going anywhere.
"We would reset the clock. We would start all over," she told KIRO7.
You can read all of KIRO7's story here.
READ MORE: