We crawl the web so you don't have to.
Sign up for the Daily Dot newsletter to get the best and worst of the internet in your inbox every day.
Hello fellow citizens of the internet! Andrew here. Welcome to today's edition of web_crawlr.

Our top stories today are about: A Panda Express customer explaining why she almost "lost it" at a drive-thru robot, an Airbnb host detailing a guest horror story, why actress Selena Gomez is getting called out for breaking SAG strike rules, and how Sen. Ted Cruz is getting mocked online for his cringe beer video.
After that, we are showing off five stories that are part of our "The Cost To Influence" package, all of which examine what it means to change human behavior—and more importantly—what it costs.
One last thing: If you didn't take our weekly news quiz yesterday, there's still time! Just open yesterday's newsletter and answer the question. If you guess correctly, you'll be entered to win a "Hot Blog Summer" shirt!
See you on Monday!

— A.W.
---
⚡ Today's top stories
In a viral video, a mom explains why she almost became a Karen at the Panda Express drive-thru.
Many have divulged Airbnb horror stories online, but one host shared a tale about a guest that is certainly among the worst.
The post received over 1.1 million likes before it was taken down.
Sen. Ted Cruz (R-Texas) is being mocked online following a recent interview in which he delved into the conspiracy theory that President Joe Biden plans to force Americans to drink two beers or less per week.
---
We crawl the web so you don't have to. Sign up to receive web_crawlr, a daily newsletter from the Daily Dot, in your inbox each day.
---
🍿 Still watching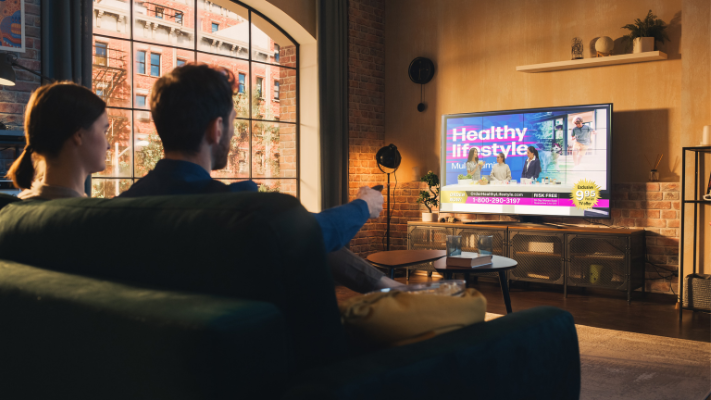 💰 SPONSORED
The TV you love for a price you'll love
Is there a price better than free? You can stream your favorite shows and movies for free with Sling Freestream. Access 400 free live TV channels plus over 40,000 on-demand content to watch news, reality, dramas, and comedies—no credit card or sign-up required. Start streaming today.
---
💰THE COST TO INFLUENCE
Influence is power. The rise of digital media makes this power more accessible than ever before — but it comes at a price.
In The Cost To Influence, the Daily Dot examines what it means to change human behavior, and more importantly, what it costs. In these stories, taxpayers fund million-dollar PSAs, drag queens shell out thousands to perform Taylor Swift-inspired shows, live streamers earn hundreds by the hour, and police officers make TikTok ads a side hustle.
Live streamers are taking over the gift economy with NPC role-plays
Meet the drag queens spending thousands to impersonate Taylor Swift
How Lady Gaga and a $14-million PSA campaign aided water conservation
A background check company is secretly paying cops on TikTok to push its services
Is social media spending on drunk driving campaigns making a difference?
Produced by Kris Seavers and David Covucci. Stories by Amelia Wu, Angela Lim, Athena Hawkins, Dylan Winward, and Kristine Villarroel. Art by Jason Reed
---
🕸️ Crawling the web
Here is what else is happening across the 'net.
✈️ Extending a travel day just a second longer can feel intolerable after hours of flights, TSA checks and luggage-bound sprints across terminals. One viral video claims to reveal an "airport secret" to cut out a bit of the hassle.
🐈 In a viral TikTok video, a cat owner caught the moment his feline friend figured out how to operate her automatic feeder by herself.
🍕 A Domino's customer shared a video where a delivery driver questioned why the customer didn't pick up their own pizza. The customer didn't take too kindly to the question.
🚘 Oops. In a viral TikTok video, a woman thought she shared her hack for getting free windshield washer fluid. Viewers were not onboard.
🎞️ Delaying Dune 2 proves that Warner Bros. has no idea how to handle the strikes.
🚰 A delivery driver revealed what she does whenever a customer offers her a bottle of water but the seal is broken.
🍻 In a viral TikTok video, a North Carolina bartender shared why she was happy to see a parking lot full of cars despite few people being at the bar.
🍪 Would you buy a $20 box of cookies? One person did at Sam's Club and most people who viewed a viral video about it seem to agree it was a good choice.
💸 A trending TikTok clip shows a DoorDash driver taking on a tipless Little Caesars delivery order only to end up regretting it.
⚰️ From the Daily Dot archive: Here are the real-life stakes of faking your death online.
*The Daily Dot may receive a commission in connection with purchases of products or services featured here.