A viral TikTok is asking commenters to guess President Donald Trump and Vice President Mike Pence's search history ahead of tonight's first presidential debate—and people have come out in force to offer their humorous ideas.
Trump and Democratic nominee former Vice President Joe Biden will have their first presidential debate tonight at 8pm CT.
In the run up to the debate, a TikTok posted by @kylahspolitiktok has over 118,000 likes and a booming comment section where people are suggesting what the president and vice president may be searching beforehand.
"Can we make the comment section look like Trump and Pence's search history the night before their debate…" the account posted.
The simple satirical prompt has generated a ton of responses.
Fellow TikTokers blew up the comment section, with nearly 13,000 comments being posted as of Tuesday afternoon.
The humorous guesses as to what Trump and Pence may be searching for included socialism, climate change, the constitution, and more.
"What is the difference between socialism and communism," one person wrote.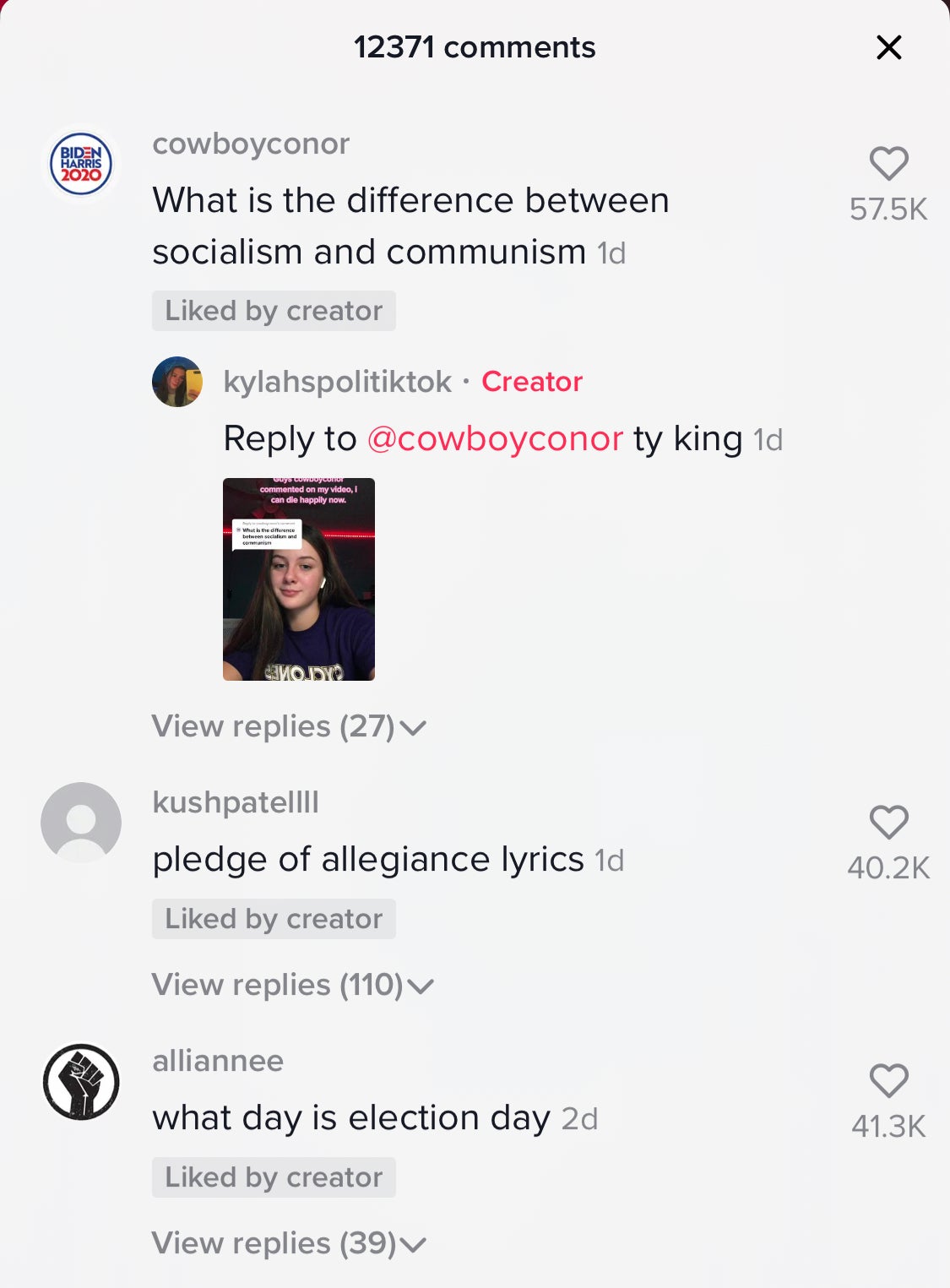 "What day is election day," another person added.
Overall, the comments touched on nearly every conceivable topic that might come up during the debate or the 2020 election as it gets closer to Election Day.
"Is climate change real," someone commented.
"What does BLM stand for," one TikToker wrote.
"sparknotes constitution," another posted.
The comments even touched on a New York Times report about Trump's taxes, which showed how the now-president paid little to no federal income tax for years.
"How to delete tax records someone leaked," one person commented.
"Is tax evasion bad," another said.
The viral TikTok was posted Sunday, which was the same day that Trump's TikTok download ban was postponed.
---
Read more of the Daily Dot's tech and politics coverage