Sign up to receive the best of the internet straight to your inbox.
Welcome to this week's "Tech Tuesday" edition of the Internet Insider. Here's what we've got on deck today: 
Mitch McConnell: You can have $2,000 checks, but only if it destroys the internet
Judge rules a 12-year-old girl can bring forward a privacy suit against TikTok
Slack brings major 2020 energy to 2021 by crashing on first day of work
---
BREAK THE INTERNET
Mitch McConnell: You can have $2,000 checks, but only if it destroys the internet
Congress ended its term without moving forward with increasing the coronavirus stimulus checks from $600 to $2,000. But before that, Senate Majority Leader Mitch McConnell introduced a bill that would have tied that increase to a full repeal of Section 230 of the Communications Decency Act.
The linking of the increased checks to a Section 230 repeal and the creation of a panel to investigate voter fraud seemed designed to make it fail. The two provisions for increased checks also seem meant to appease President Donald Trump, who has baselessly claimed the 2020 election was "rigged" and has incessantly pushed for a Section 230 repeal.
Section 230 is an important internet law that shields all websites from being held liable for what users post on them. It has been called "one of the most valuable tools for protecting freedom of expression and innovation on the internet."
Tech advocates and companies have warned that repealing it would have major, widespread ramifications online. While most of the fury surrounding Section 230 has centered on tech giants like Facebook and Twitter, a repeal of the law would affect nearly every website.
Despite the law's importance, it has become a target of lawmakers on both sides of the aisle. Besides Trump, members of Congress have put forth a flurry of bills that seek to reform the law. 
Even President-elect Joe Biden and members of his staff have raised the specter of repealing the law, meaning that its fate will continue to be up in the air as the new administration takes office.
Ultimately, McConnell's bill went nowhere—but it signals that Section 230 will continue to be in the crosshairs for the foreseeable future. 
—Andrew Wyrich, deputy tech editor
---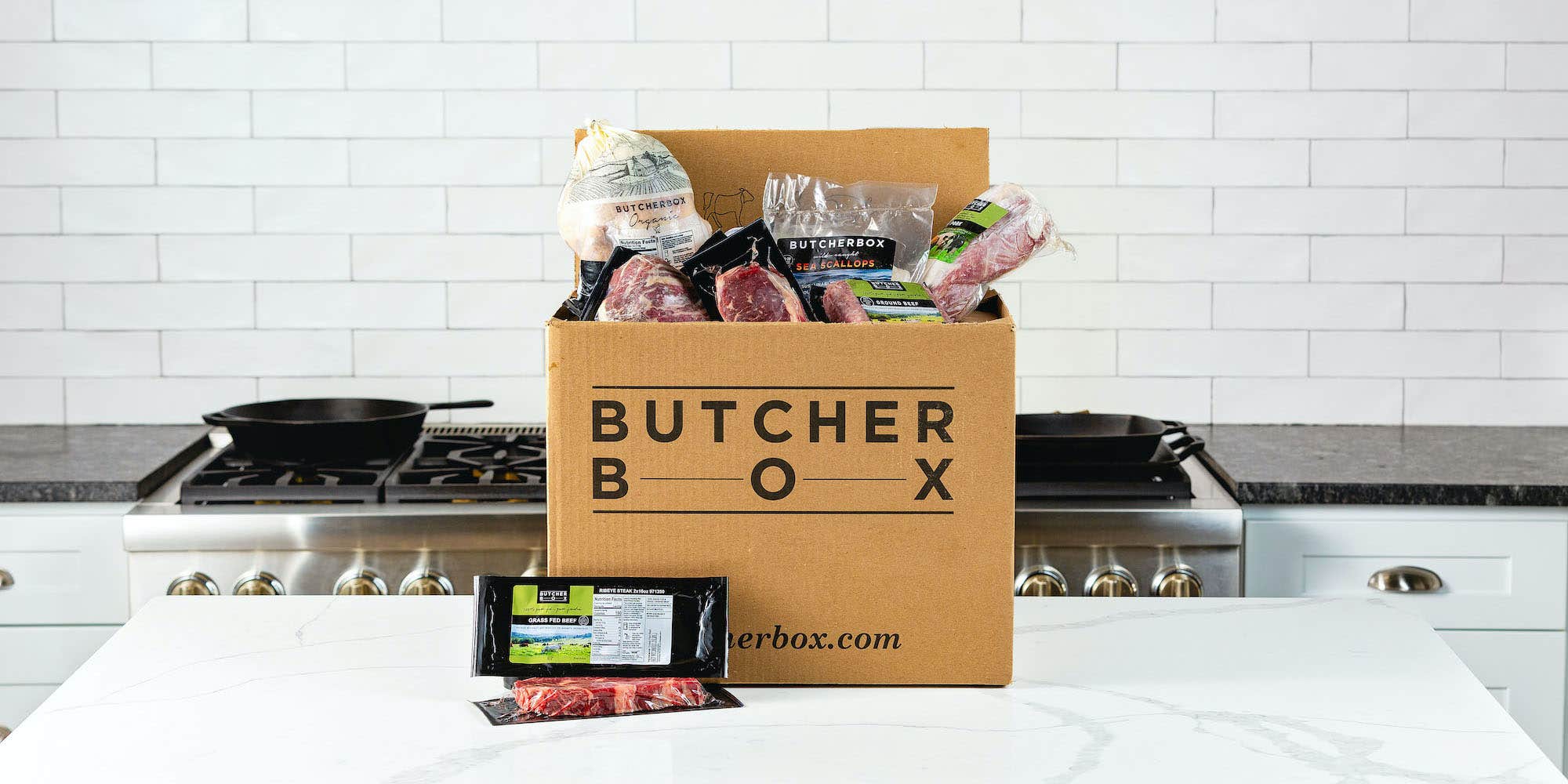 SPONSORED
High-quality meat, delivered.
If you prefer your beef grass-fed and your seafood wild-caught, check out ButcherBox. With ButcherBox, you don't have to think twice about quality. They partner with people they trust for every step of the process—from sourcing to delivery. You'll spend less time searching the store for high-quality beef, pork, chicken, and seafood, and more time enjoying delicious meals with your family.
---
OVERLORDS
Judge rules a 12-year-old girl can bring forward a privacy suit against TikTok
A 12-year-old in the United Kingdom was granted anonymity in order to bring legal action against TikTok for allegedly violating U.K. and European Union child privacy laws.
The child privacy concerns in the U.K. are similar to ones brought up against the wildly popular app in the U.S. 
The child in the U.K. "intends to go to a court asserting—rightly or wrongly— that her privacy rights and those of others like her have been infringed in ways that call for a remedy," London Judge Mark Warby said in a decision while granting her anonymity on Wednesday, Bloomberg reports. The news outlet also noted that the planned lawsuit against TikTok is in the "very early stage."
Here's why it matters: This is not the first time TikTok has had child privacy allegations levied. TikTok agreed to pay $5.7 million to settle allegations that it obtained personal information from children under 13 years old without parental consent in 2019, which is a violation of the Children's Online Privacy Protection Act (COPPA).
As apart of the settlement, TikTok agreed to remove content from creators under 13 already on the app and block any underage posts in the future. Consumer groups including the Campaign for a Commercial Free Childhood and the Center for Digital Democracy followed up with TikTok. The groups said the app had failed to live up to the 2019 agreements by continuing to violate COPPA in a Federal Trade Commission complaint.
—Libby Cohen, contributing writer
---
MEMES
Slack brings major 2020 energy to 2021 by crashing on first day of work
Slack, the popular workplace messaging app, kicked off 2021 by experiencing a massive outage—resulting in a number of jokes and memes from people who saw it as an omen for the upcoming new year.
As of Monday morning, Slack confirmed that users "may have trouble connecting or using Slack," noting on its status page that functions as basic as sending or receiving messages and getting notifications are part of the outage.
Since the app is wildly popular for businesses, that left people with not much else to do—other than joke about it.
Here's why it matters: Given that Monday was the first day back for many people who took off from work around the holidays, the jokes tended to skew toward the outage being an omen.
"First day back to work in the new year and Slack is down. This seems like a sign for how 2021 is going to go...," one Twitter user wrote.
Other people were more optimistic: "Slack being down on the morning we all return to work feels like 2021 promising it will be a bit kinder to us all," one person on Twitter wrote.
Check back next January to see if the Slack outage predicted how 2021 turned out. 
—A.W.
---
BEHIND THE SEAMS
The latest episode of Behind the Seams explores why great movies rely so heavily on "dead wives" to fuel the protagonist's motivation and why they always look… like that.
---
BTW