Despite some setbacks, Snapchat is still one of the most popular apps for communicating with friends. Sometimes, though, a Snapchat friend might decide it's time to part ways. But how can you find out if someone blocked you on Snapchat? Like most other messaging services, Snapchat won't alert users to when they've been blocked, but there are still ways to find out. Here's how to know if someone blocked you on Snapchat.
How to know if someone blocked you on Snapchat
Although there isn't a dedicated way to check who has blocked you, there are several tricks you can use to determine which users decided to ghost you. Most of the tips are relatively easy and only take a few minutes. All you need is a general understanding of the Snapchat app.
1) Search the user's full name or username
One of the easiest ways to see whether you have been blocked by someone is to search their full name or username. This can be done by selecting the magnifying glass icon and entering their information.
If the user does not appear, that's a good sign you've been blocked. If their account does appear, it's possible you were merely deleted from their Friends list.
Just to make sure, a user can also perform the same search from another Snapchat account, such as a friend's. If your friend can see an account that you can't, it's likely a block took place.
READ MORE:
2) Check your recent conversations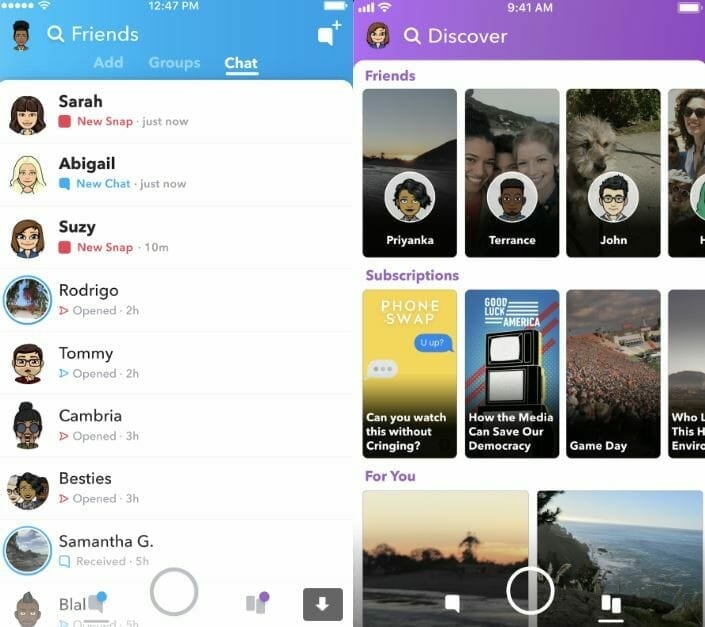 Another way to check whether someone has blocked you is to look at your recent conversations. If you have messaged the individual in the past, you should be able to see them in your Conversations list.
To check, first select the speech bubble icon. Next, scroll through your Conversations list to look for their username. If the individual does not appear, there's a good chance you have been blocked.
If you do see their name, however, sending them a message can also help. If there is no response, you may not have been blocked. If you are met with a notification that states "Failed to send your message – Tap to try again," that's another sign that you were axed by your pal.
READ MORE:
3) Check your contact list
Perhaps the quickest way to see whether someone has blocked you is to take a peek at your contact list. Simply search their name, and if they don't snow up, you were almost certainly blocked.
That's it! Now you know how to find out if someone blocked you on Snapchat.
Need more help? Here's our beginner's guide to the best Snapchat hacks, tips, tricks, and secret functions. We can also help you flirt on Snapchat, delete Snapchat messages, save Snapchat videos, find celebrities Snapchats, create a geofilter, and collect Snapchat Trophies.