Members of the far-right men's organization the Proud Boys, who bill themselves as a "pro-West fraternal organization," appear to be on the hunt for long-lasting love.
With the help of the internet they are seeking companionship for their lonely members.
The group, which was founded by Gavin McInnes in 2016, launched a dating questionnaire to connect the group's violence-prone members with women seeking a relationship.
On the encrypted messaging app, Telegram, widely used by far-right personalities booted from Twitter, the Proud Boys have used it to solicit photos from women, while specifically encouraging admirers to send naked photos.
"We've been asked by many women to start a Proud Boys dating site. If you are one of these women and would like to meet Proud Boys in your area … send nudes, boring pics," the newly published questionnaire on their website states.
It's quite the change from the organizational by-law implemented in late 2018, that places restrictions on wanking.
"No heterosexual brother of the Fraternity shall masturbate more than one time in any calendar month," the by-law stated.
Now, they're aiming to "Repopulate the West."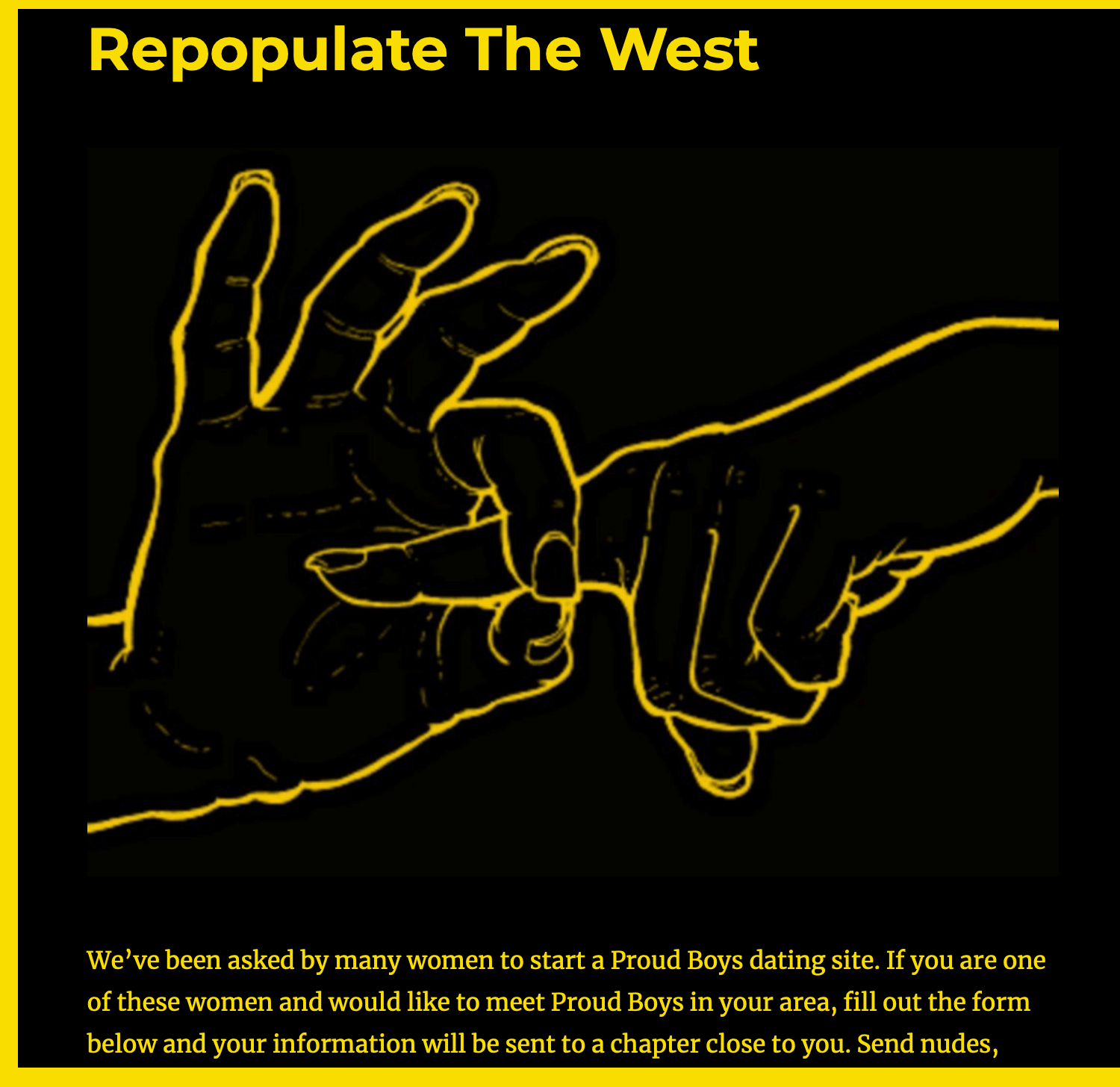 The questionnaire on the site asks women to rate themselves from 1-10, enter their bra size, and let the Proud Boys know how much "alcohol and drugs" they can consume.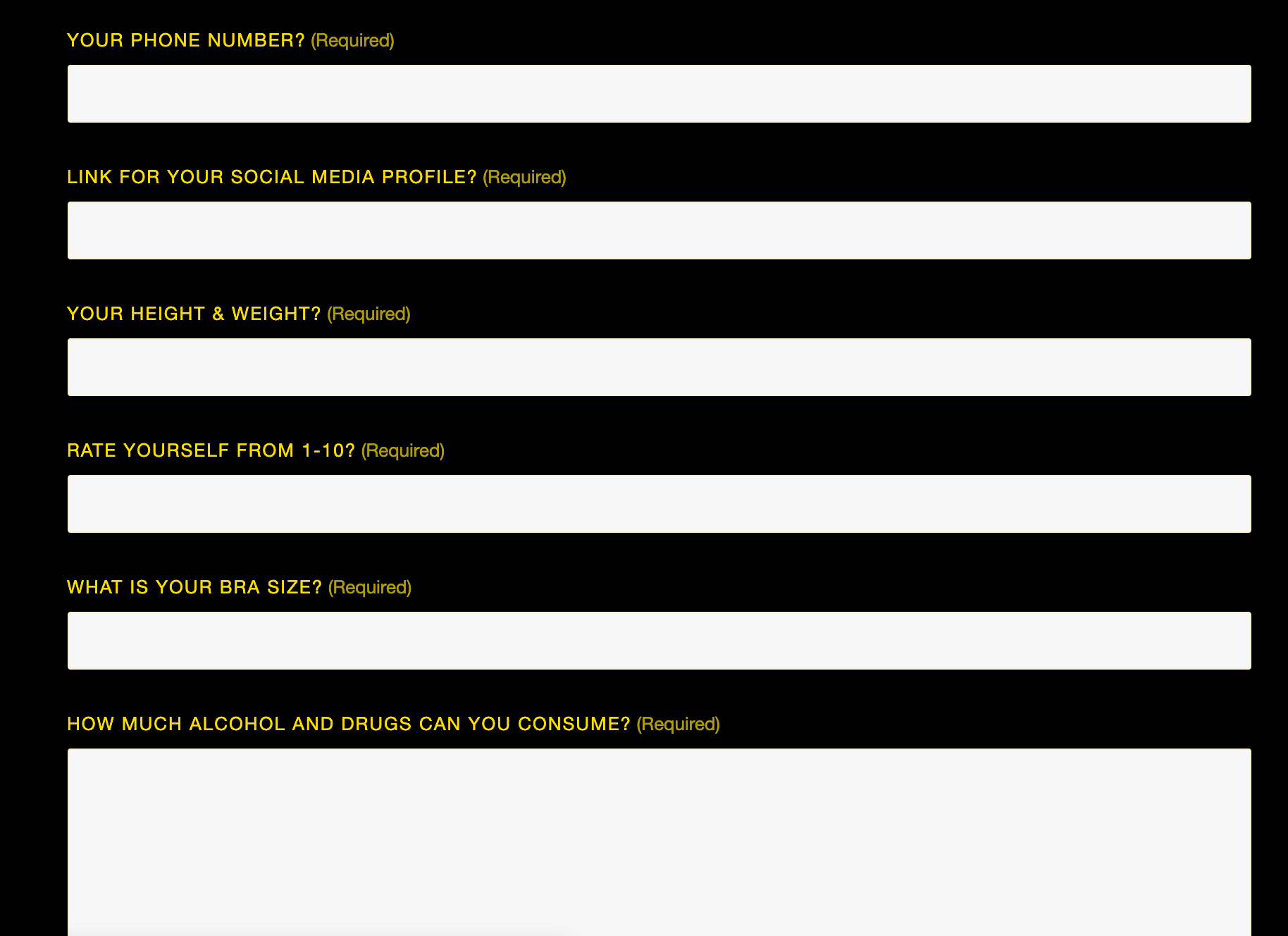 The webpage also features the phrase "Repopulate the West," which is a phrase used by white nationalists to further their objective of maintaining the United States' white ethnic majority.
Left-wing activists, whom they often inflict violence upon, are also welcome to submit their contact information for a date, if they feel like ignoring the organization's transphobia.
"Antifa women, you are welcome to request a date as long as you have a vagina and have had it your entire life," the site touts, which has been circulating on far-right message boards. "Please shave and shower before coming to see us."
Proud Boys members over the years have frequently encouraged violence against liberals and anti-fascist activists.
That was on display outside of Seattle's Capitol Hill Organized Protest (CHOP), where members could be seen beating a man.
Members of the group have struggled to remain on mainstream dating apps such as Tinder.
One speaker at a Proud Boys' rally last year exclaimed to the crowd: "I may have been the first person in history completely banned from Tinder."
READ MORE: