As activists and lawmakers continue to cobble support for the upcoming net neutrality vote in the House of Representatives, historically disenfranchised communities warn that the vote isn't just a fight for a free and open internet—it's a fight for their voices.
Various social justice, racial justice, and community organization groups say the stakes are high in anticipation of the vote in the House that aims to overturn the Federal Communications Commission's (FCC) decision to rescind net neutrality rules last year.
There's no way around it: If the FCC's decision is not overturned using the Congressional Review Act (CRA) in Congress or struck down as the result of a lawsuit, activists say the consequences would be devastating. It's particularly dire for communities of color and other groups that have used the internet to organize.
"A lot of the discussions around net neutrality, up until recently, framed it as a battle between companies. So it's Netflix vs. Verizon, or these larger companies battling for space and their ability to send their content to us faster. Which is true, but it's only part of the full picture," Erin Shields, a national field organizer for the Center for Media Justice, told the Daily Dot. "There's a real possibility of our voices and our narratives being silenced… We have Black Lives Matter now, but what's the next movement, or the extension of that movement, that gets lost when our content doesn't reach people we're trying to reach?"
The looming threat
Critics of the FCC's repeal say that without net neutrality rules internet-service providers can block, speed up, or slow down content. Net neutrality rules, which were codified in 2015, ensure that all internet traffic needs to be treated equally.
The Center for Media Justice, Free Press, 18 Million Rising, and the National Hispanic Media Coalition are just some of the organizations that have rallied together as part of Voices for Internet Freedom, a coalition of groups that have begun working to apply pressure on lawmakers as the House CRA vote moves forward by lending their perspective.
Timothy Karr, the senior director of strategy and communications at Free Press, said net neutrality rules have enabled historically disenfranchised communities to have their stories heard in ways that were blocked in the past. If net neutrality is repealed, he said, the consequences would have a ripple effect.
"The loss of net neutrality really means the loss of control over a very important medium," Karr told the Daily Dot in a recent phone interview. "One of the proposals that internet-service providers have been keen to implement in the absence of net neutrality protections are additional prioritization charges for streaming media. Those are charges that are often applied to what are called edge companies, like Netflix or YouTube, but these are costs that get passed along to the consumer. For social justice, racial justice groups, that is a very real threat."
That's because the loss of net neutrality could also impact people on a more granular level, Carmen Scurato, the vice president and general counsel for the National Hispanic Media Coalition, said. As the United States continues to transition toward a digital-first society, net neutrality ensured that there was a level playing field in a space where the internet was synonymous with everyday life, Scurato said.
Suddenly browsing the web to find a job or contacting healthcare providers or taking a class online become harsh economic choices.
"If net neutrality ends and we go to a world where our internet-service provider can decide what content and what websites we can see, we're just going to increase that digital divide and opportunity divide that already exists," Scurato said. "I see the internet as such a basic necessity today… You can't go to the store anymore and just write down an application—you have to go online. If you don't have that unfettered access to the internet, that's not something you can do."
Cayden Mak, the executive director of 18 Million Rising, said Asian-Americans "rely on" the internet to maintain relationships with family members across the world.
"Beyond the business arguments, a lot of our members are really worried about 'Is FaceTiming with grandma in Hong Kong suddenly going to be really expensive?'" they said.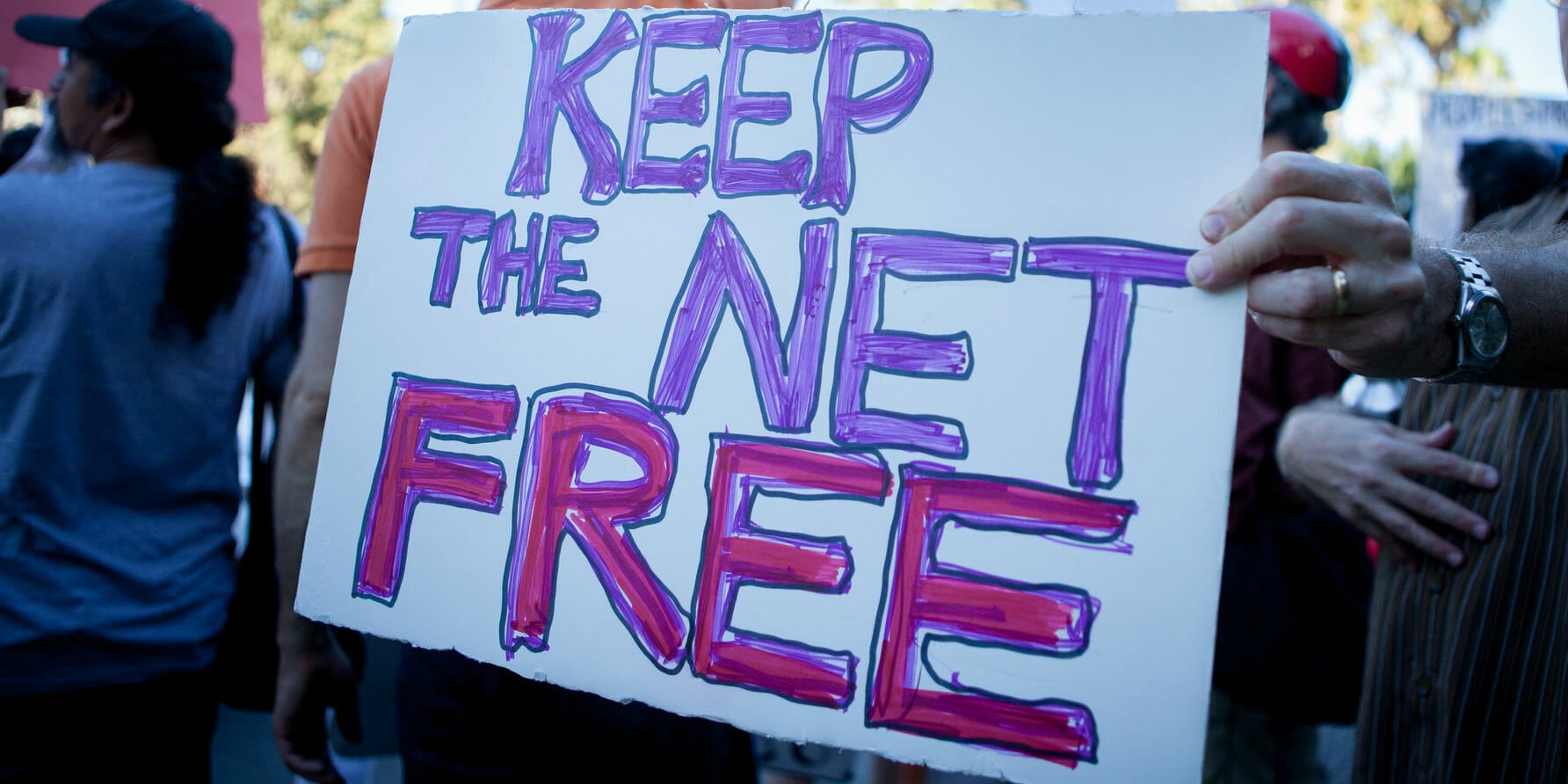 Joining forces
With so much at stake, these groups have centered their attention on getting lawmakers to voice their support for the House CRA.
Earlier this month the Senate passed a net neutrality CRA, sending the issue to the House of Representatives. The CRA needs a simple majority to pass in the House, or 218 votes, and Voices for Internet Freedom has already begun contacting lawmakers. As of Friday, 170 lawmakers in the House have voiced support for the CRA, according to a list compiled by BattleForTheNet.com.
Last week, Voices for Internet Freedom sent a letter to the Congressional Asian Pacific American Caucus, the Congressional Black Caucus, and the Congressional Hispanic Caucus urging them to support the CRA and condemning the FCC's net neutrality decision last year. 
"The Commission's vote clears the way for big broadband companies to block websites, slow down web traffic and censor online content," the letter reads. "This decision will change how the internet has always functioned and will harm the ability of communities of color to connect and communicate online."
The letter was signed by more than 50 organizations, including the Center for Media Justice, Free Press, 18 Million Rising, and the National Hispanic Media Coalition.
Voices for Internet Freedom isn't the only group that has targeted lawmakers ahead of the House CRA vote. Several internet rights groups have already begun targeting specific members of Congress and plan on hosting in-person protests as they try and secure the 218 names to voice their support for the measure.
With enthusiasm from all corners of the internet backing the CRA, Karr said he is optimistic about its future.
"The conventional wisdom is our chances are pretty slim for passing the CRA in the House, much less getting the White House to sign on," Karr said. "But we've shown through the past in this issue, that we can defy conventional wisdom."
This plucky coalition of underdogs is mobilized and united by a guiding principle.
"If you're doing activism on the internet, you also have to do activism about the internet," Mak said.
READ MORE: