Just hours after Michael Cohen, President Donald Trump's former personal lawyer, accepted a plea deal where he implied that his former boss ordered him to pay adult film actress Stormy Daniels, a GoFundMe page has been set up to help pay for his legal bills.
The "Michael Cohen Truth Fund" was created by Lanny Davis, Cohen's lawyer, early Wednesday and promises to use the money as his client "goes forward on his journey to tell the truth about Donald Trump."
It has raised $26,063 as of Wednesday morning.
The plea for donations comes after Cohen pled guilty to eight felony charges, including campaign finance violations. The decision to plead guilty also sparked a mocking comeback from Trump on Wednesday.
Cohen's GoFundMe is the latest in several attempts to raise funds by people seen as political enemies of the president. Last week former FBI agent Peter Strzok—who was fired for writing anti-Trump text messages to another agent he was having an affair with—created a page that collected nearly $240,000 in one day.
Trump's former lawyer's claim that he will "tell the truth" about the president with the help of the money collected in the GoFundMe was mocked by people online.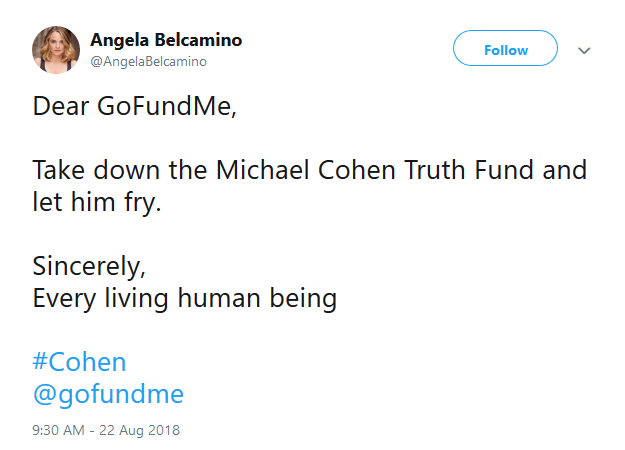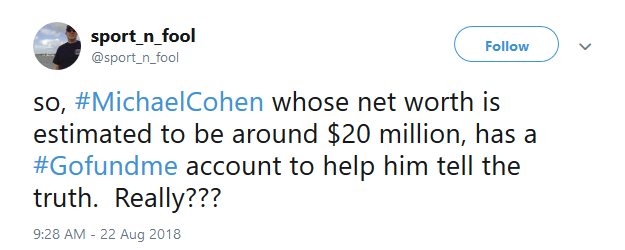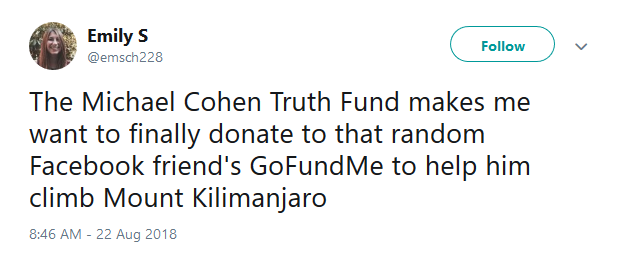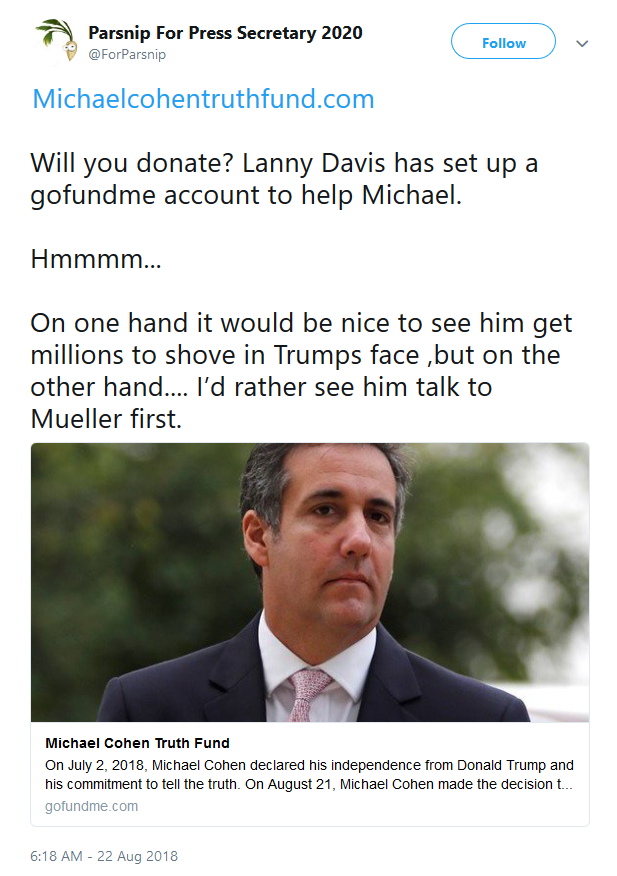 One of the charges Cohen faced was for not reporting over $4 million in income to the IRS, so he should have some money laying around.
READ MORE: