Apple ended months of speculation today unveiling three flagship phones, the iPhone X, iPhone 8, and iPhone 8 Plus.
The iPhone 8 and 8 Plus are sensible upgrades to last year's release and are sure to be a hit, but it's the iPhone X everyone's talking about. For Apple, the redesigned X is more than a phone, it's a statement—a reminder on the iPhone's 10th anniversary that the founders of the modern mobile phone can still make hardware that stands out in a crowded market.
The tech giant has more riding on these new devices than usual, following uncommon sales dips and renewed competition from Korean giants Samsung and LG. Let's see what the leader of Apple's fresh smartphone trio has to offer. Here's everything you need to know about the iPhone X.
iPhone X display: Welcome to infinity
We all suspected the high-end iPhone X (pronounced "ten") would be equipped with an edge-to-edge display, but it's still a relief to see iOS 11 running behind the bezel-free beauty. As a result, the iPhone X is the first Apple smartphone without the company's legendary home button—a necessary casualty to catch up to the design of its competitors.
Following Samsung and LG's lead, the iPhone X packs an OLED display with a super dense 2,436-by-1,125-pixel resolution. That's as good as it gets on paper, so expect to be blown away when playing games and watching Netflix.

Hopefully, it'll be enough to distract you from the unsightly cutout along the top of the phone's bezel. While Samsung and LG kept a thin black bar on top to house sensors and a front-facing camera, Apple took Essential's approach, awkwardly spreading the display all the way to the phone's upper edge.
Fortunately, this keeps its frame extremely compact despite sporting a large 5.8-inch screen. In fact, we suspect the gorgeous infinity effect of the edge-to-edge display will be enough to tempt many iPhone users into upgrading their old devices. Not convinced? Pick up the iPhone X or any new Galaxy model in a store and compare it to your non-bezel-free phones—you'll never look at your device the same way.
We'll have to wait for a review unit, but expect the iPhone X's steel-reinforced-glass display to be bright, sharp, and colorful.
iPhone X design: Premium and sturdy
The rest of the design changes are subtle. Apple replaced the iPhone 7's pure aluminum build with a combination of stainless steel and glass, materials that should make the iPhone X feel premium and robust. You'll also notice the cameras on the back are laid out in a vertical orientation. It may look a bit funky at first, but don't worry, Apple has the good reason for the change.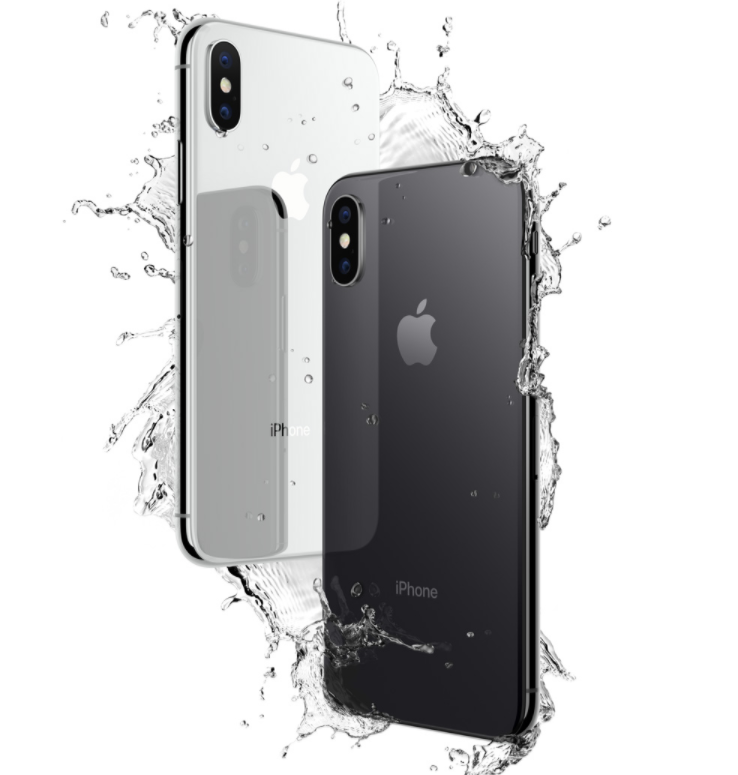 Despite these differences, the iPhone X still holds on to a few signature design elements: a tall rectangle with steeply curved corners and glossy, conservative colors.
The iPhone X retains its predecessor's dust and water resistance with IP67 waterproof specifications.
iPhone X cameras: Better in twos
The iPhone 7 Plus's dual lenses are back, but this time they're positioned vertically. There are a couple of reasons Apple chose this orientation, but the primary reason for this setup is to enable the creation of AR content, an up-and-coming technology Apple is pushing hard. We'll go into more detail later—but for now, let's talk about image quality.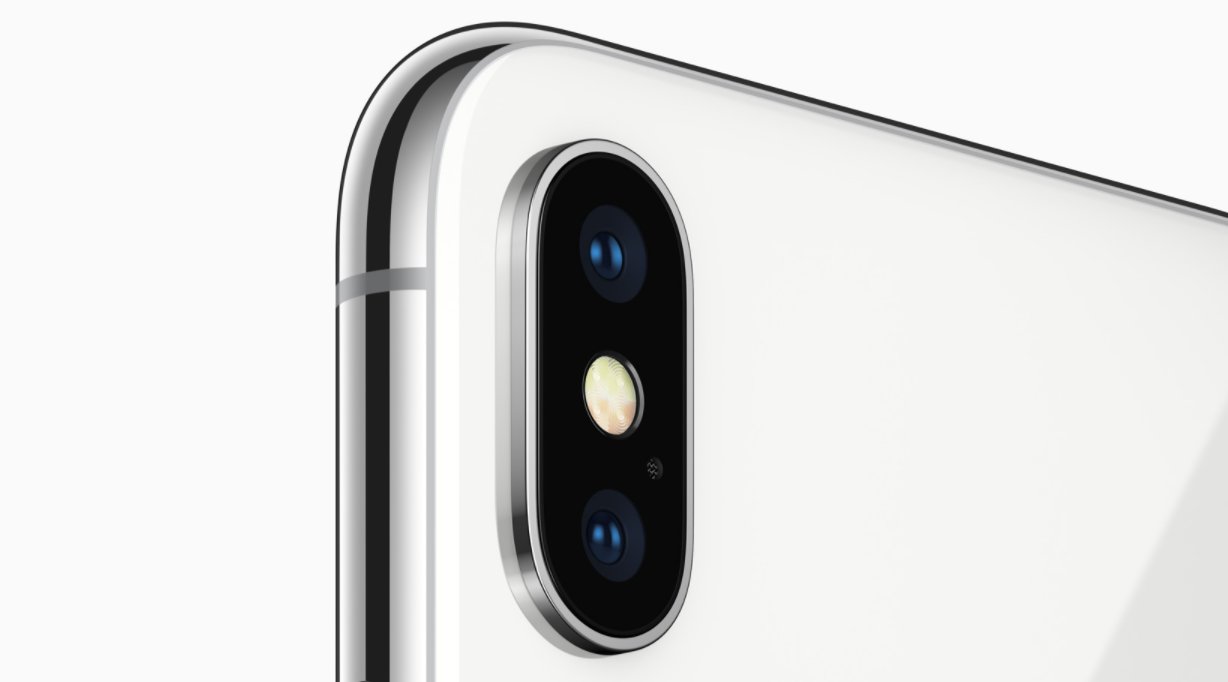 The iPhone X comes with one standard wide-angle 12-megapixel camera with a f/1.8 aperture and a second telephoto (zoom) 12MP shooter with a f/2.4 aperture. Both lenses are equipped with optical image stabilization, which will make it easier to keep a shot in focus in low light when the lens needs to stay open for a long time.
The iPhone X's rear cameras can shoot video in 4K at 60 frames per second or super-slow-mo 240 frame-per-second video in full 1080p. That's great for budding videographers and anyone shooting fast-action scenes. They also come with a "Portrait Lighting" feature that is designed to enhance the color accuracy in portrait shots.
Apple has also brought the Portrait Mode technology to the phone's 7MP front-facing camera.
The selfie-mode camera got beefed up to a TrueDepth camera in part to replace the Touch ID fingerprint sensor with a camera that can 3D scan your face to unlock the device. Previous versions of facial recognition have been easy to trick (cough, Samsung), so Apple has a lot riding on the reliability of its implementation. Amazingly, Apple claims the odds of someone breaking into your phone with Face ID is one in a million compared to one in 50,000 when using Touch ID. It's so sure of its new tech that you will be able to use Face ID with Apple Pay.
But the two rear lenses are the star photography choice, and we expect nothing short of excellence there. Because of their ability to shoot bright, clear images, iPhones have turned millions of people into amateur photographers and sparked the emergence of "camera companies" like Snapchat and Instagram. Still, there's some added pressure to get this right.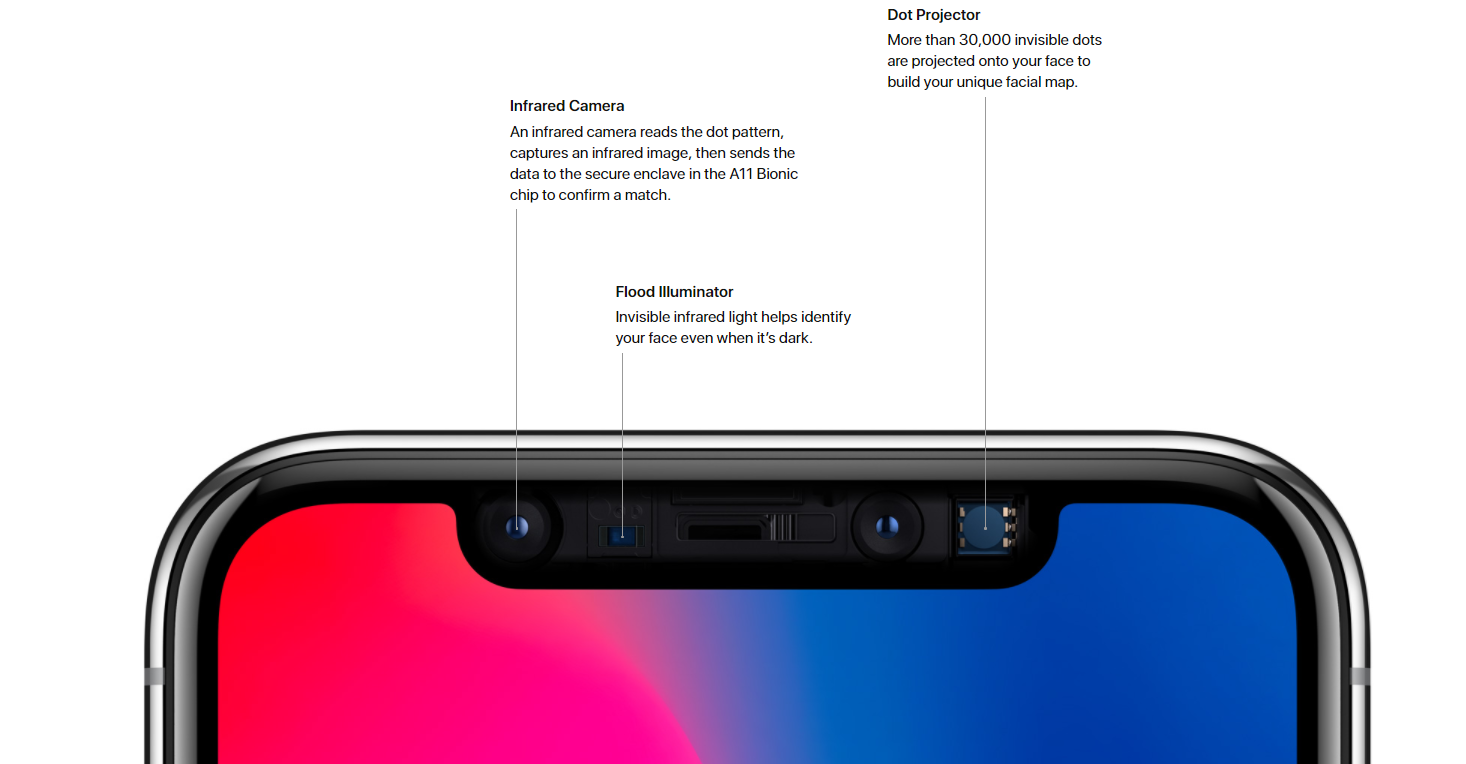 iPhone X specs and processor: More power than ever before
The iPhone X is predictably powered by Apple's in-house A11 "Bionic" system-on-a-chip (SoC). While we won't know until launch how it compares to the new Qualcomm chips found on nearly every other device, Apple says the six-core A11 contains two cores that are 25 percent faster than those on the A10 and four cores that are 70 percent faster. The smartphone giant says the new chip is designed for enhanced machine learning and 3D apps and games. It also comes with the first in-house GPU that's 30 percent faster than last year's model.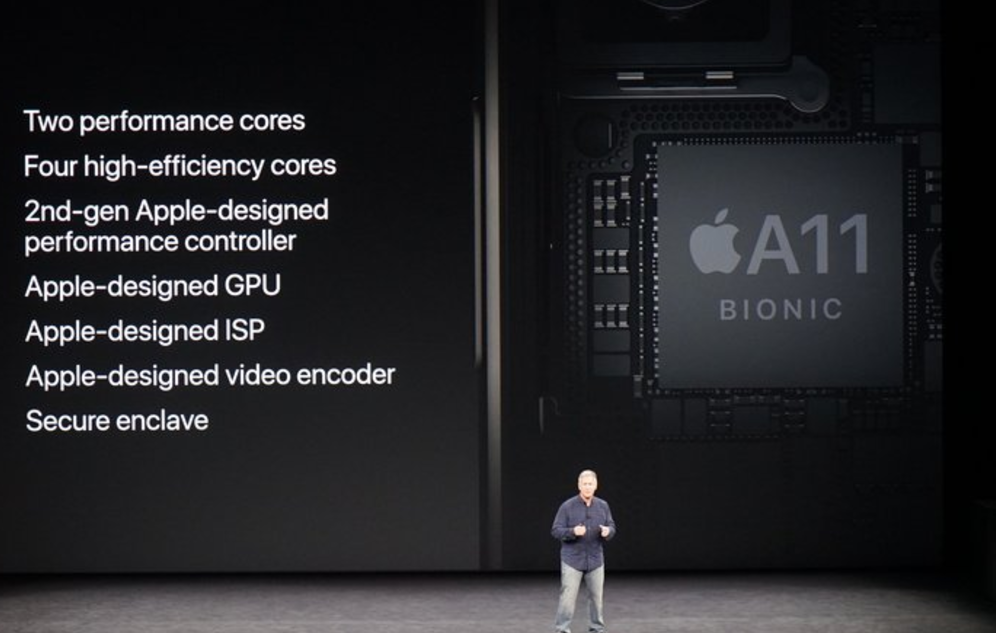 iPhones typically top the charts when it comes to fluidity and processing speeds, so we expect big things out of the X, despite it having to push more pixels on its OLED display.
iPhone X battery life:  The 'wireless' we've been asking for
The iPhone 7 and 7 Plus have the best battery life of any Apple phone, easily lasting into a second day with medium use. Last year's major improvement gives us hope that the X will last even longer, and Apple claims that will be the case. The company says the iPhone X's battery will last two hours longer than the iPhone 7, a significant improvement that will put it among the longest-lasting devices available if true.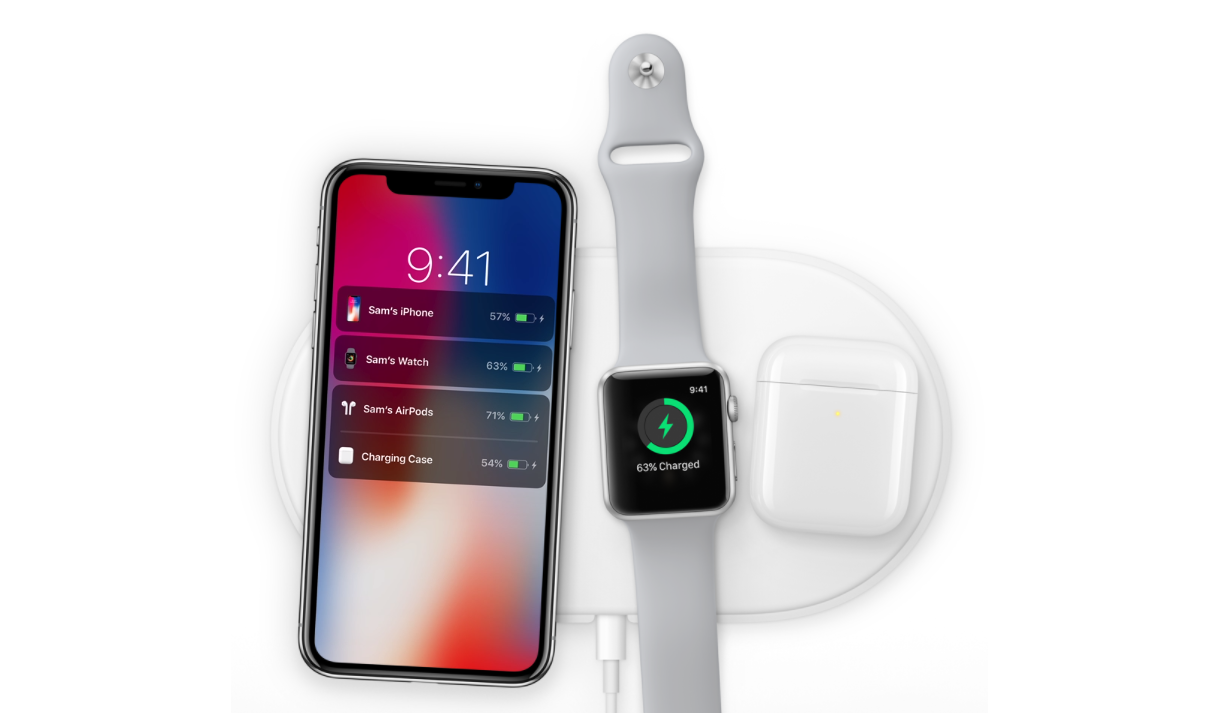 Finally, Apple is giving its users a feature they've been waiting years for: Qi wireless charging. Sadly, wireless charging has a bit of the hoverboard syndrome in that it's not truly wireless—but it's a welcome addition nonetheless. For those who aren't familiar, wireless charging lets you power your phone by placing it on a pad that's plugged into an outlet. Apple will release its own wireless charging pad called the AirPower next year; alternatively, you'll be able to use the dozens of third-party Qi pads already on the market.
Apple says the iPhone X will last 12 hours browsing the internet or 13 hours watching videos on a single charge. We'll have to wait for a review unit to confirm its ratings.
iPhone X audio: Jack squat
We won't beat around the bush: The iPhone X doesn't have a headphone jack, and we're still not happy about it. This means you'll need to use a Lightning to 3.5mm headphone jack to listen to wired headphones or get yourself a pair of wireless earbuds. Fortunately, Apple's AirPods performed well in our tests and are a safe choice if you do want to go wireless.
Apple was forced to keep its speaker grills on the bottom of the device. It's not a great placement, so pick up a Bluetooth speaker while you're out shopping for wireless headphones.
iPhone X software: Crank it to 11
We finally got to see the final version of iOS 11 in action, and our suspicions were right: Apple is going all-in on augmented reality (AR).
Augmented reality is when a digital image is superimposed on the real world. A great example is Pokémon Go, an app that uses a smartphone's camera to place virtual objects in the world around you. It's no surprise Apple is embracing the futuristic tech considering its recent launch of ARKit, a framework for AR developers, and CEO Tim Cook's infectious attitude toward it: "I think it is profound. I am so excited about it, I just want to yell out and scream," he told Bloomberg in June.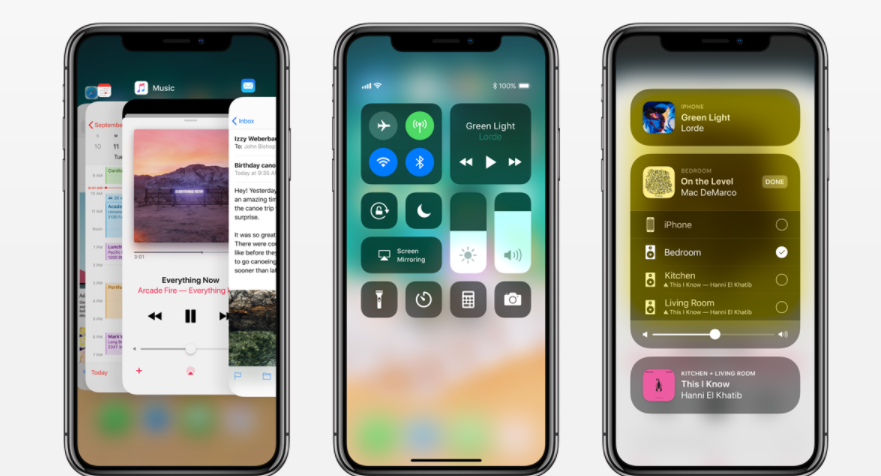 iOS 11 brings a number of aesthetic and functional tweaks. A few of my favorite include tap-to-wake and the ability to return to your home screen at any time by swiping up from the bottom of the screen.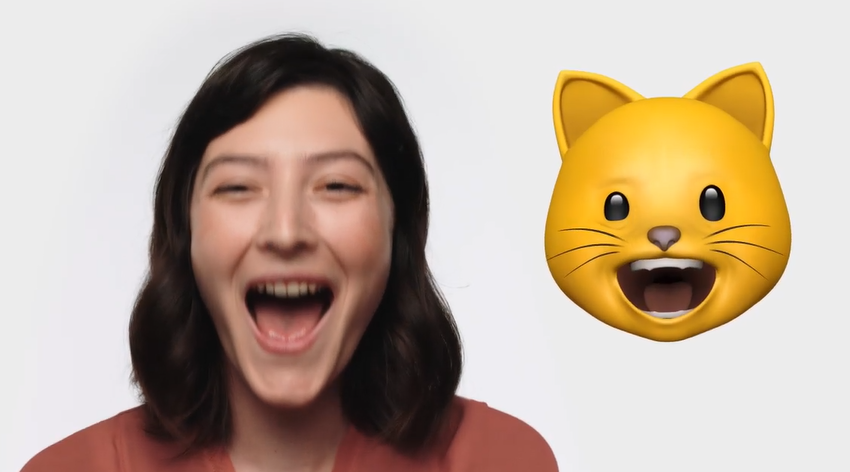 But let's get to the good stuff: animojis. Yes, the geniuses at Apple have truly outdone themselves, blending emoji with GIFs to create painfully millennial-friendly moving icons. Your Animoji will react to your face as the phone's front-facing camera scans your movements and emotions. It's pretty cool and extremely dorky.
iPhone X Price, Colors, and Release Date: The good, the bad, and the ugly
It's time we address the elephant in the back of the room: the iPhone X's price. I'm sorry to say the rumors were true, and the X starts at $1,000 for 64GB and jumps up to $1,150 for the 256GB model.
Preorders for the iPhone X won't begin until Oct. 27, and devices won't start shipping until Nov. 3. You'll be able to purchase the phone online in just two colors: space grey and silver.