Sign up to receive the best of the internet straight to your inbox.
Welcome to the "Tech Tuesday" edition of the Internet Insider.
The Massachusetts Democratic Senate primary is today between Sen. Ed Markey and Rep. Joe Kennedy. The internet has taken center stage in the race, and could be a factor in how it shakes out.
In today's newsletter:
---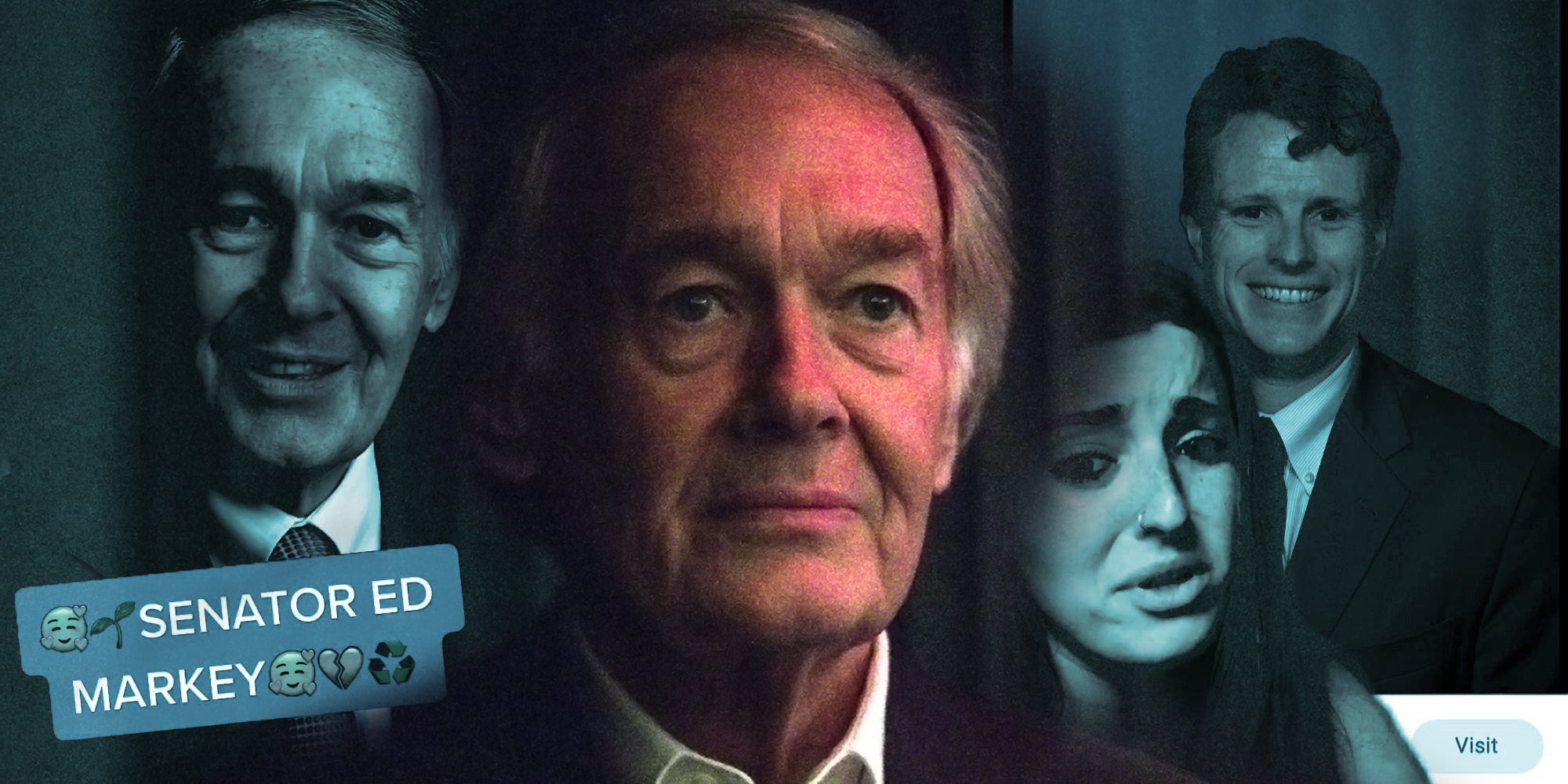 ENTER THE 'MARKEYVERSE'
Inside the 'Markeyverse,' Sen. Ed Markey's Online Fandom
The Massachusetts Democratic Senate primary is today, and the so-called "Markeyverse" will be doing exactly what it's done for months: Pushing for Sen. Ed Markey (D-Mass.) to win.
The "Markeyverse" is what the growing community of online Markey supporters has coined themselves as the longtime member of Congress tries to fend off a primary challenge from Rep. Joe Kennedy (D-Mass.).
The explosion of support for Markey seemingly came out of nowhere. The Massachusetts senator has championed causes like the Green New Deal, net neutrality, and telecommunications policy—but until recently, he seemed to be in the shadow of more well-known lawmakers.
But now it's almost impossible to be in political circles online without seeing some sort of Markey support tweeting or posting about what has become one of the most-watched Senate primary races of this election cycle.
Why it matters: The young activists have been doing a lot of the online legwork to promote Markey, and the campaign says they are working to turn the sudden amount of online traction into votes. The preference in the race seems to be clear among younger voters: A recent Emerson College poll found that Markey had overwhelming support over Kennedy from voters between 18 and 29.
The 'verse spans TikTok, Twitter, and more: Stan accounts on Twitter and TikTok—like "Ed's Reply Guys" and "Students for Ed Markey"—are using memes and viral trends to campaign for the 74-year-old senator.
"We support Ed as a baseline because of his policies and his record—that's what he's running on, after all—but he's also got a campaign digital team (led by @pawlbologna and @nicole_bardasz) who have actually taken accounts like this seriously in a way that I think campaigns struggled to in the past," reply guy Joshua Rush, 18, wrote to the Daily Dot.
But they are not the only ones posting Markey-related memes. There are also accounts for "Harries for Markey," a Harry Styles-centric meme account, and gingers, hot girls, Shrek, poets, and indie girls supporting the senator's re-election.
—Libby Cohen, contributing writer
---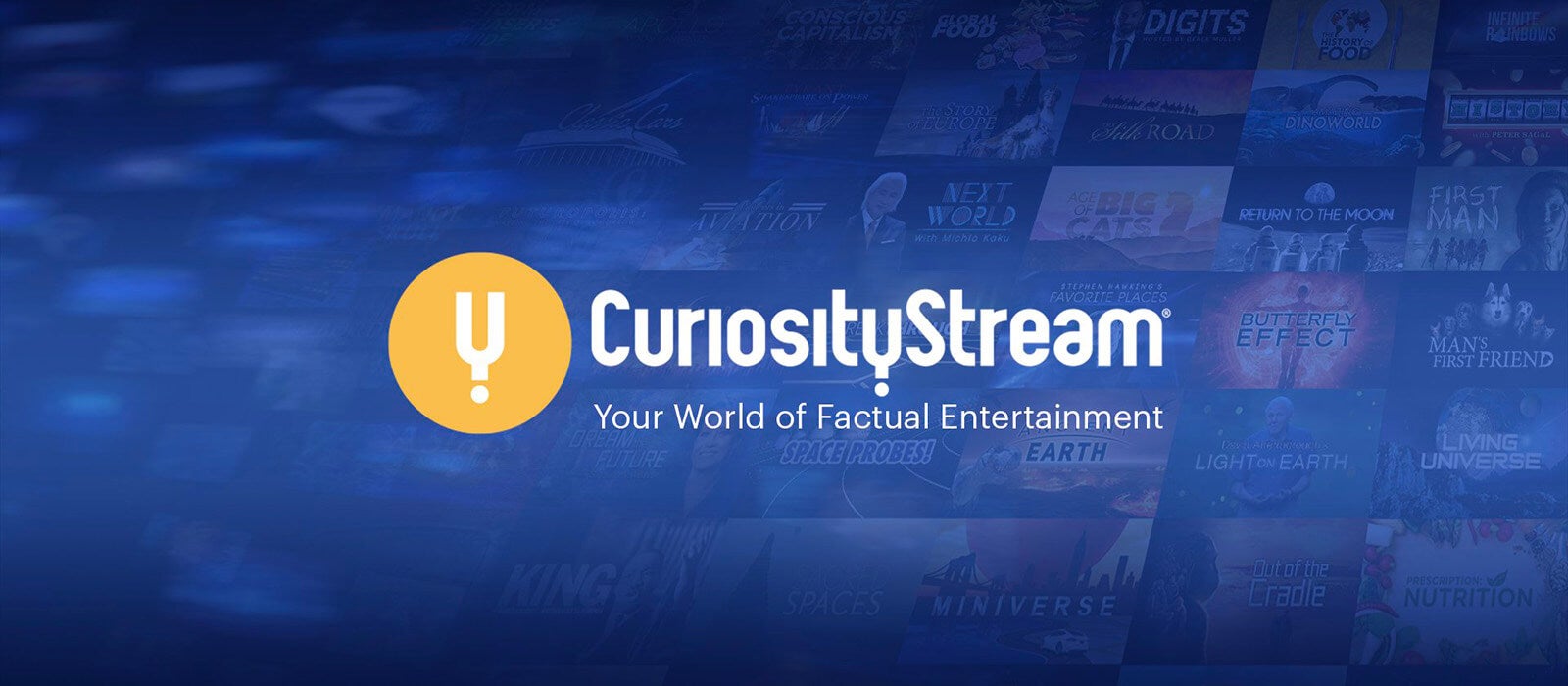 SPONSORED
CuriosityStream offers thousands of documentaries on every topic from nature to history, ready to stream to all your screens for less than $3 a month.
---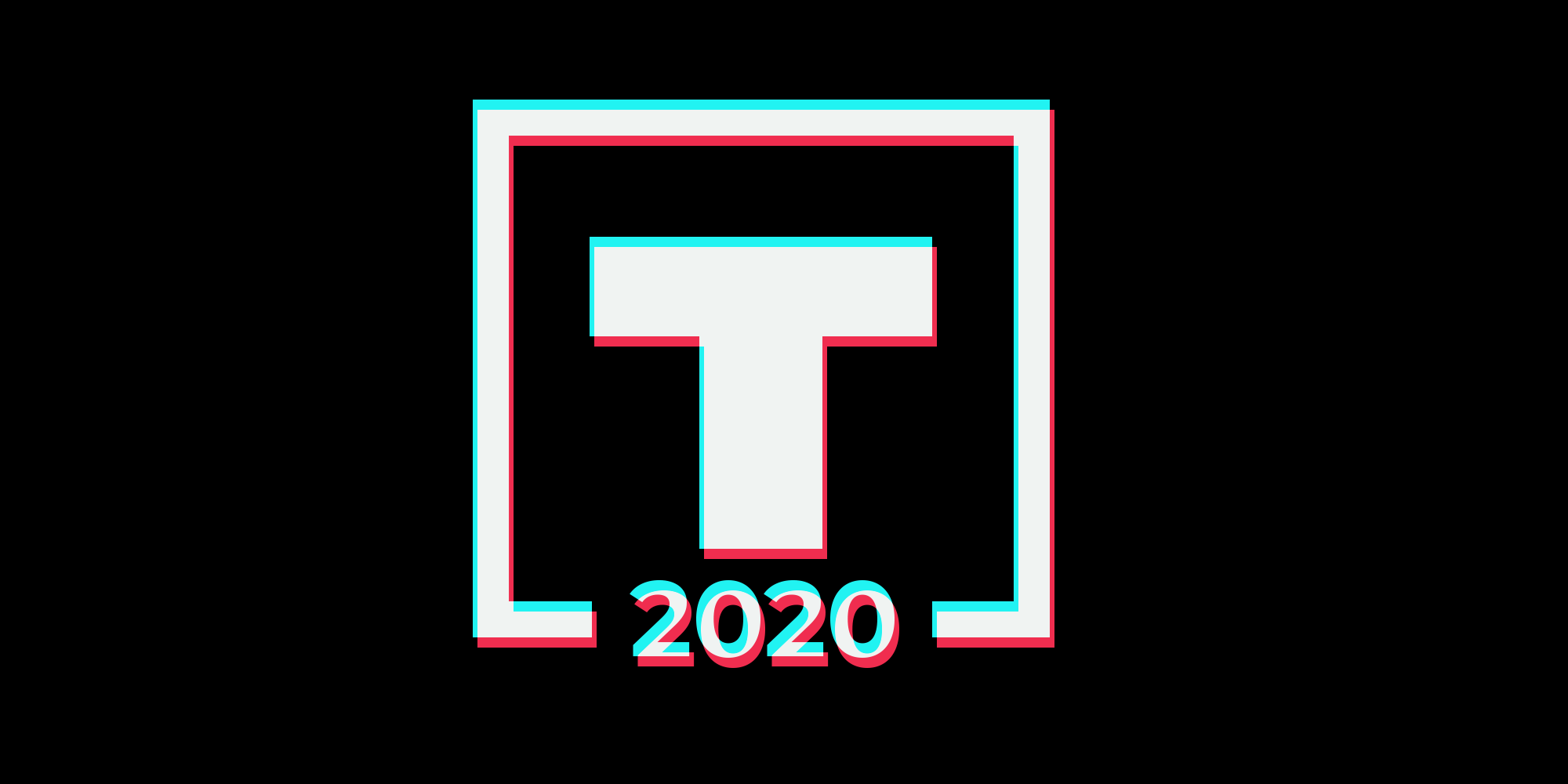 TECH OVERLORDS
Trump blasted TikTok for collecting 'vast swaths' of data—his 2020 app does the same thing
President Donald Trump's executive order that will effectively ban TikTok accused the app of collecting "vast swaths of information" from users—but so does his own official 2020 app.
The administration and others have raised concerns about TikTok because it is owned by a Chinese company, ByteDance. The Chinese government has forced tech companies in the country to hand over user data, which has led to speculation that it could do the same with TikTok. The app has vehemently defended itself against those allegations.
However, it's no secret that TikTok does collect a lot of information about its users, just like countless other social media apps. Trump's executive order seems to focus on this data collection specifically.
But Trump criticizing an app for collecting "vast swaths of information" is a bit hypocritical—his official 2020 app does the same thing.
Trump app vs. TikTok: The Trump campaign has been obsessed with data. In fact, the president's former re-election campaign manager Brad Parscale gloated over the "biggest data haul and rally signup of all time" ahead of the Trump's rally in Tulsa, Oklahoma in June.
For example, the latest version of the app on Android requests access to a user's contacts, precise location, approximate location, phone status and identity, the ability to modify and delete SD card contents, the ability to read SD card contents, run at the startup of the phone, have network access, view network connections, view Wi-Fi connections, receive data from the internet, and prevent the phone from sleeping, among other things.
TikTok requests for many of the same permissions on Android, adding access to a phone's camera and microphone, but not asking for location.
Here's why it matters: While Trump lambasted how TikTok "automatically captures vast swaths of information from its users" (and even campaigned against TikTok doing so) it's worth noting that his own campaign app does essentially the same thing.
—Libby Cohen, contributing writer
---
BTW
---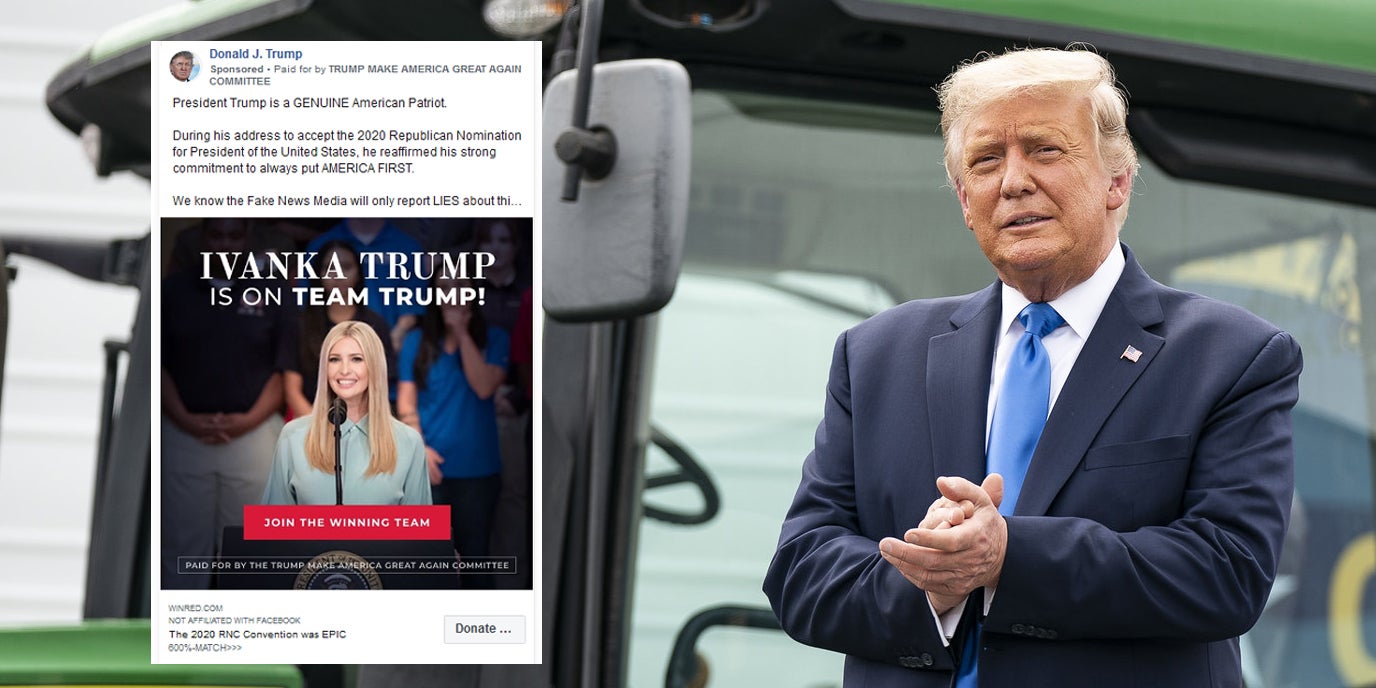 SHOULD BE OBVIOUS?
Trump is running Facebook ads to let people know his daughter is voting for him
President Donald Trump's reelection campaign is running a series of ads on Facebook that seem aimed to remind everyone that his daughter, Ivanka Trump, actually supports him.
The Trump Make America Great Again Committee started running ads on Friday that prominently feature Ivanka Trump. The image on the text says "Ivanka Trump is on Team Trump!" and asks people to "join the winning team."
Huh?: While it would seemingly be obvious that his daughter, who works in his administration, would be supporting his reelection, the Trump family does have its share of people who disagree with his actions as president.
Here's why it matters: Data from Facebook's Ad Library shows that the Ivanka Trump image has been used for to reach Facebook users from Trump's official page and from the "Team Trump" page. The ad seems to be directed toward mostly women over 45 years old.
The ad follows his daughter's speech on the final day of the Republican National Convention (RNC), where she lauded her father's presidency and called him "the people's president."
—Andrew Wyrich, deputy tech editor
Now reading: We Are the Nerds: The Birth and Tumultuous Life of Reddit, the Internet's Culture Laboratory