Joe Biden trolled President Donald Trump by purchasing the domain for the president's re-election slogan and using the website to highlight his "broken" promises.
Biden tweeted a link to KeepAmericaGreat.com late Thursday. "Keep America Great" is Trump's 2020 re-election slogan, a play on his "Make America Great Again" slogan form 2016.
"Donald Trump promised to be the greatest jobs president God ever created. Instead, tens of millions of Americans are out of work and we're facing the worst economic crisis since the Great Depression. #PromisesBroken," Biden tweeted.
The website's subhead says: "Trump isn't looking for a second term—he's looking for a do-over. Here's how Trump's record stacks up against the promises he made to the American people."
It then goes on to list a number of different "broken" promises, touching on issues like the economy, immigration, foreign policy, national security, the coronavirus pandemic, farming, law, government accountability, health care, infrastructure, education, and veterans.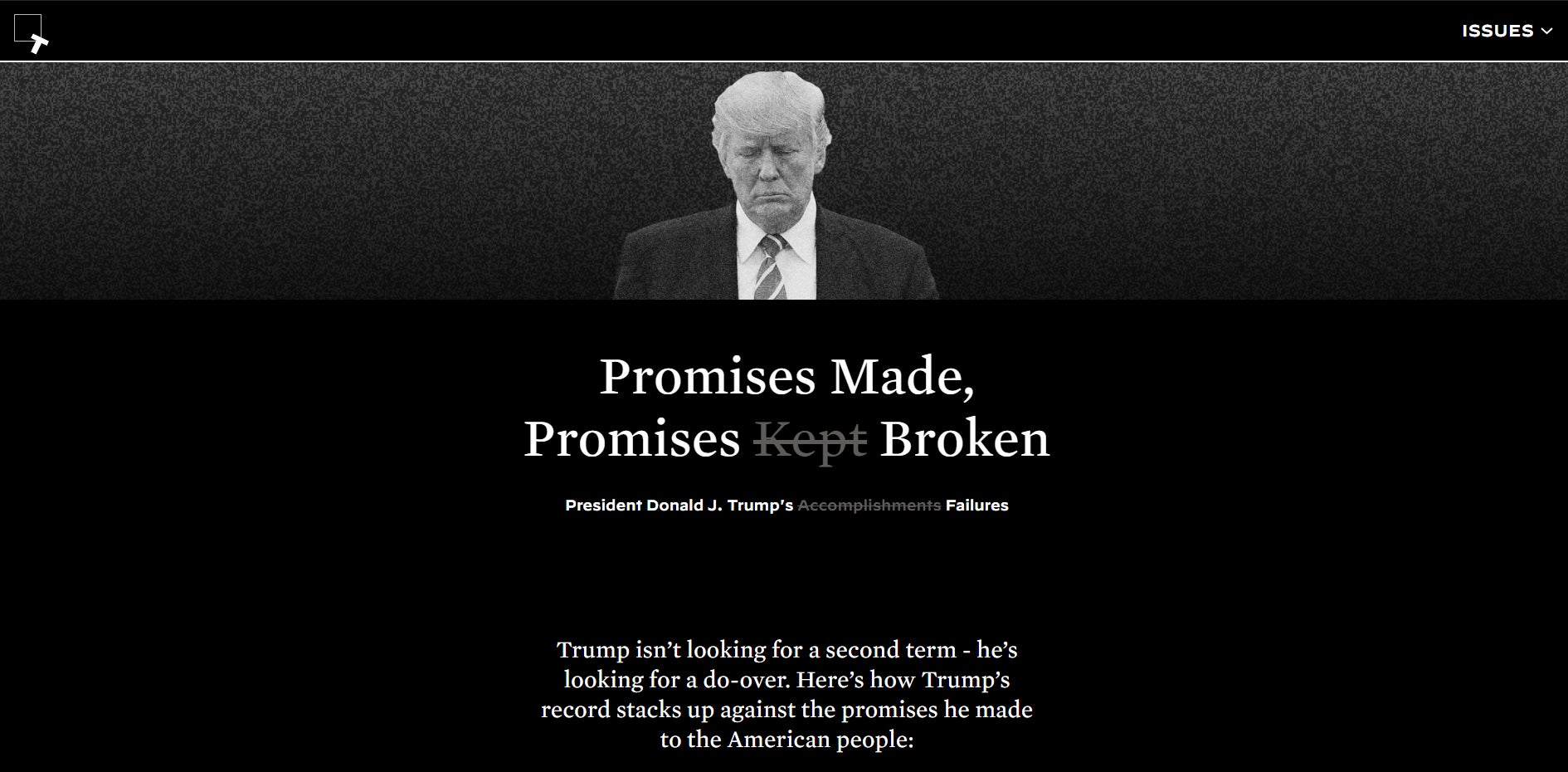 This isn't the first time KeepAmericaGreat.com has been used by a Democratic presidential hopeful to troll the president.
In late 2019, billionaire and 2020 hopeful Tom Steyer purchased the domain name. In June 2020 the website redirected users to learn more about Steyer's campaign with a large header that read "Beat Trump. He's a conman, a crook, and a criminal."
In 2016, the website sold anti-Trump merchandise, according to the Internet Archive's Wayback Machine.
Website domain trolling is nothing new during this presidential campaign.
Last year, Trump's re-election campaign brought "todosconbiden.com" after the former vice president announced an outreach program for the Latinx community.