Samsung unveiled its newest flagship smartphone on Sunday, the Galaxy S9. Early impressions have been mostly positive, though there's no denying the S9 is a minor iteration from the S8 rather than a huge leap forward.
If you're in the market for a flagship mobile device, Samsung has given you a lot to consider. Should you purchase the latest smartphone or save some money on the previous model? Or should you wait for Google, LG, or Apple to unveil their devices later this year? We're going to take an in-depth look at the S9 so you can make the right decision.
Here are the top five reasons you should purchase the Samsung Galaxy S9—and five reasons you should save your money.
5 reasons to buy the Samsung Galaxy S9
1) The camera is unlike any other
With high-resolution OLED displays, high-quality durable materials, and blazing fast speeds, there are few remaining features smartphones need to improve upon going into 2018. But with the renewed popularity of photo apps like Snapchat and Instagram, there is perhaps no more important smartphone element than the camera. That's where Samsung chose to direct its focus with the Galaxy S9. Let's be clear: The Galaxy S8 has a very good camera capable of taking on the best of its rivals shot-for-shot. But it doesn't quite hold up to the competition like it has in previous years.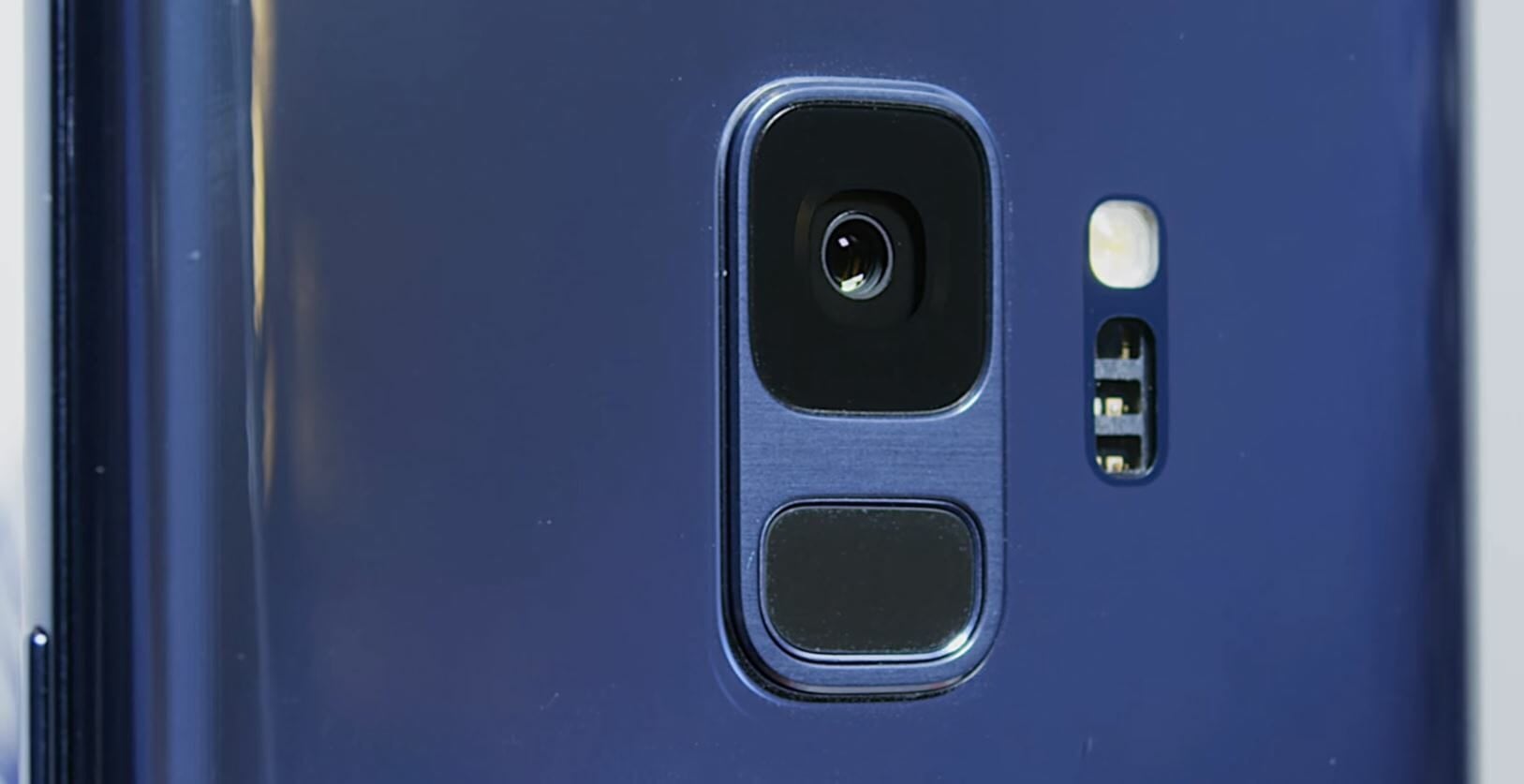 The Galaxy S9 and S9+ can change that with their brand new 12MP dual-aperture sensors. The first mobile devices capable of automatically adjusting their aperture (meaning the lens opening through which light passes), the S9 and S9+ promise improved low-light photos and accurate exposure in bright conditions. The f/1.5 aperture opening is particularly impressive and is said to capture 28 percent more light.
Samsung has even outfitted the Galaxy S9+ with a dual-lens camera setup like the Galaxy Note 8, so you can take telephoto (zoomed) images.
2) The fingerprint sensor finally makes sense
I'm not particularly thrilled about awarding a company for fixing a mistake that should have never existed, but Samsung deserves credit for listening to user feedback. To put it bluntly: The location of its fingerprint sensor is atrocious.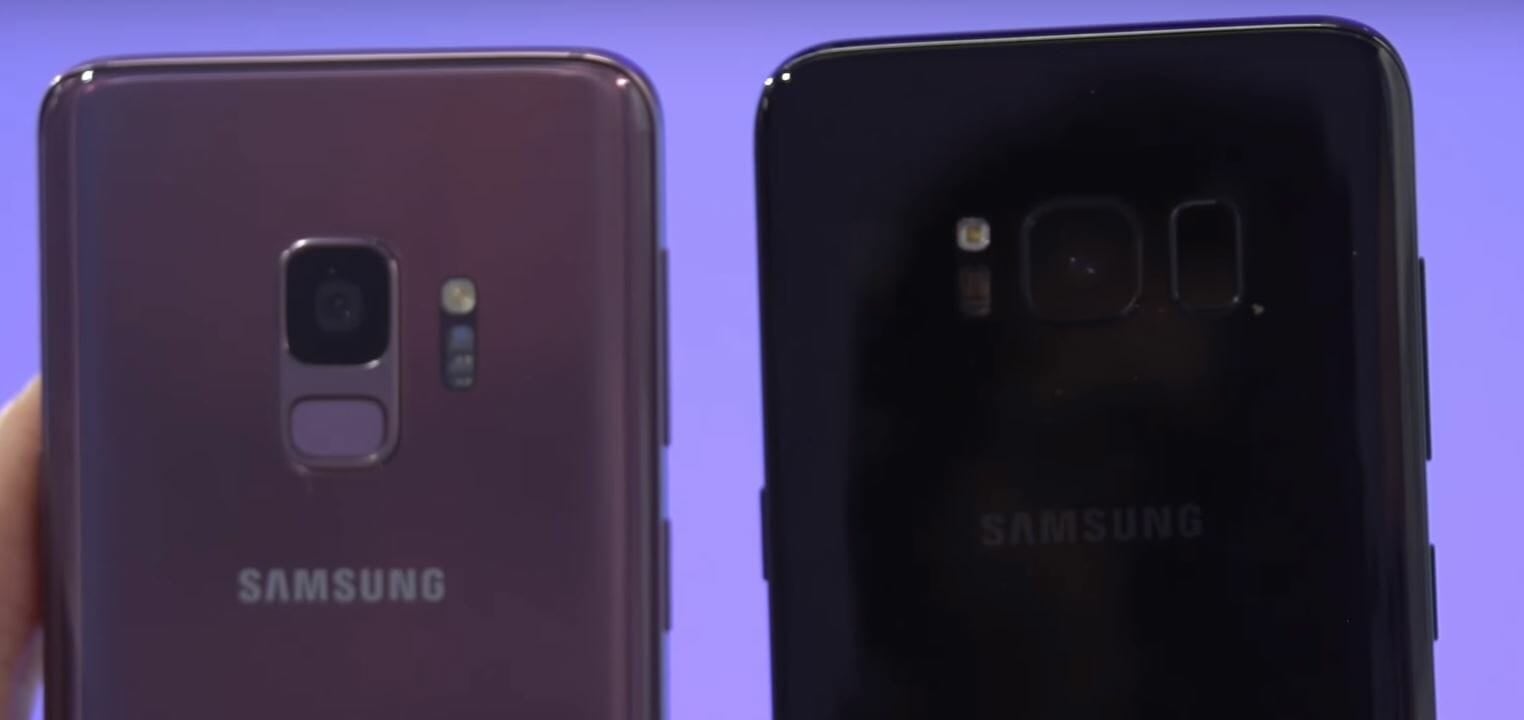 Hard to reach and much too close to the camera lens, the S8's fingerprint sensor placement was arguably its biggest downside. Samsung solved that issue with the S9, putting its sensor below the camera lens like everybody else.
The sensor still seems much too close to the camera module, but hey, at least you won't spend infuriating moments searching for it.
3) Stereo speakers are a much-needed improvement
Samsung left no stone unturned (except for that blasted Bixby button) when it mapped out the enhancements it needed to make from last year.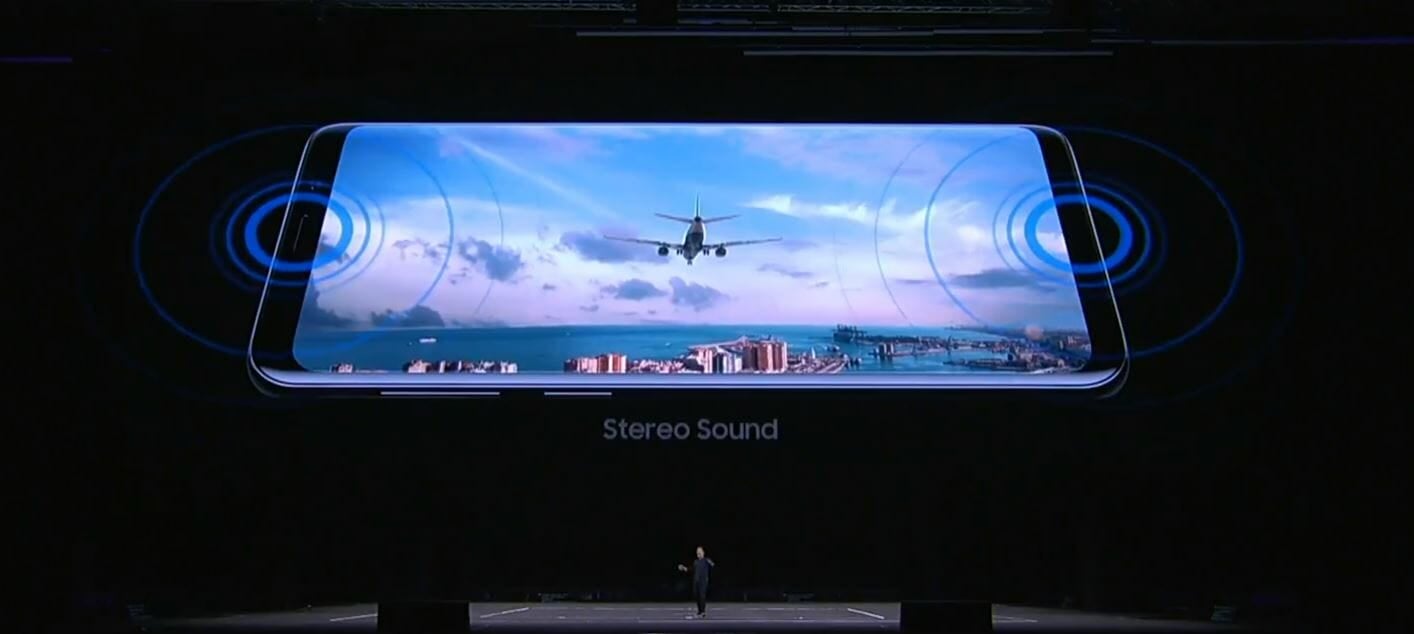 The Galaxy S8's mono speaker was uninspired if we're being generous. With stereo speakers blasting sound from both the top and bottom of the device, videos should feel more immersive and music more lively. Samsung says the S9's speakers are 40 percent louder than last year's phones.
4) There are some killer trade-in deals
Rumors predicted the Galaxy S9 and Galaxy S9+ would flirt with four-figure price tags. To everyone's relief, that isn't the case at all. In fact, the S9 and S9+ aren't much more expensive than the S8 and S8+ when they were first released.
There are some confusing things going on with how much each vendor is charging for the handset, so we'll just use Samsung's official website. The Galaxy S9 costs $720 while the S9+ costs $840. That's a lot of money, so to entice you further, Samsung (and every other vendor) is offering generous trade-in deals.
If you own the Galaxy S8 and want a better camera or just can't deal with the fingerprint sensor, you can trade your old phone in and receive $350 back. That's a bit less than a used Galaxy S8 goes for on eBay but a good deal everything considered. That brings the price of the Galaxy S9 down to $370 and the S9+ to $490.
5) The S8 was awesome, so the S9 should be too
When the curtain closed on the Galaxy S9 unveiling, we couldn't help but think the company had an "if it ain't broke, don't fix it" attitude when it mapped out the device. The S9 is, for the most part, an S8 with a fancier camera.
That will be disappointing to people who hoped Samsung would push the boundaries with its newest flagship. For everyone else, the S9 might just be the most well-rounded phone on the market. Not only does the S9 improve upon the S8's camera, it also retains the headphone jack, comes with improved speakers, and even offers expandable storage for less money than some competitors.
One look at the excellent user ratings from Galaxy S8 owners should make you feel a bit better about Samsung's conservative approach. While you should typically take online reviews with a grain of salt, a 4.6-star rating after more than 2,300 Google reviews is hard to ignore.
5 Reasons you shouldn't buy the Galaxy S9
1) The big changes are mostly gimmicks
Apart from the few major changes—an improved camera, better speakers, and fingerprint sensor placement—the changes made from the S8 to the S9 seem mostly superficial.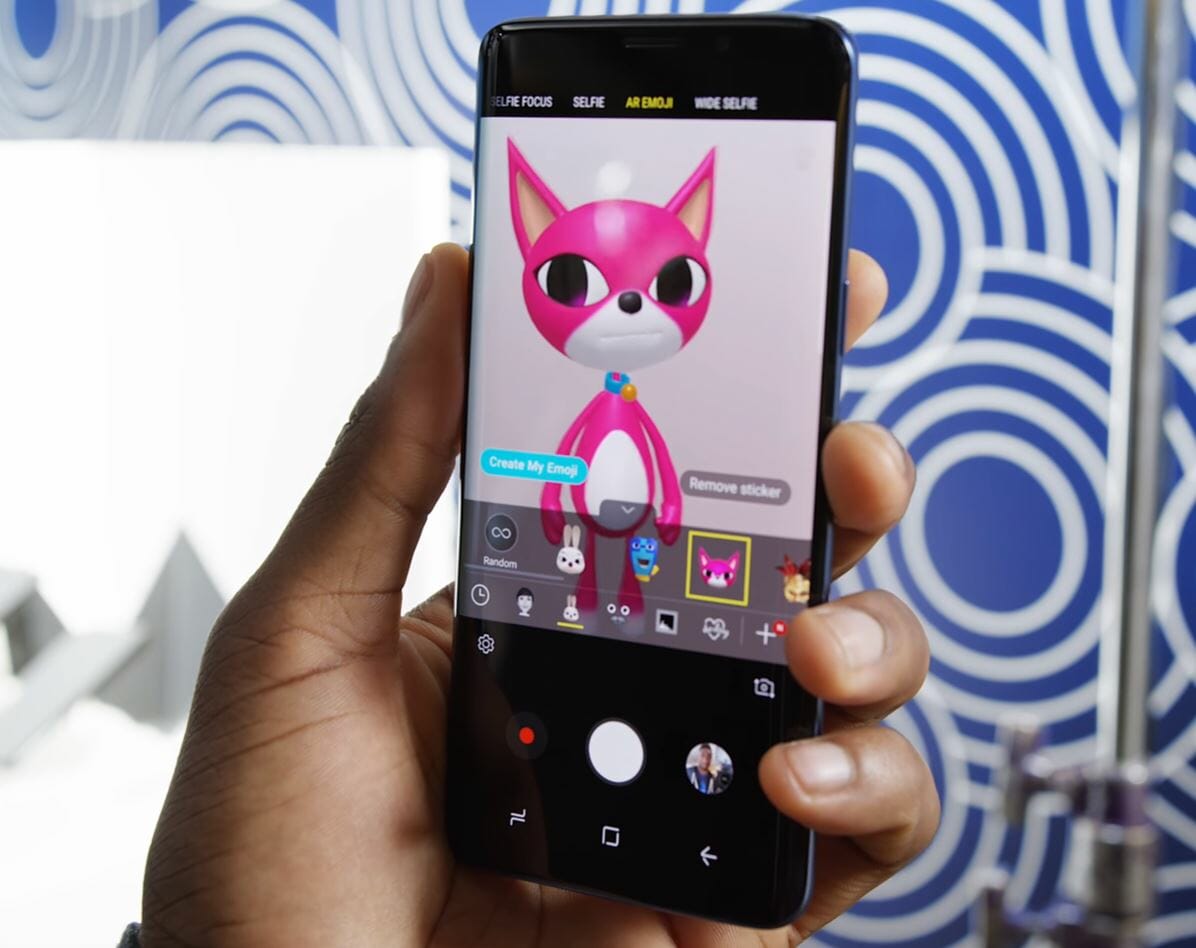 For example, Samsung cloned the already polarizing Animoji feature Apple released with the iPhone X and named it AR Emoji. It's just a creepier version of the lighthearted iOS version and not something anyone asked for.
Samsung stole another playbook from Apple with Intelligent Scan, a verification method that's essentially Face ID but less secure. Other major updates include a niché super slo-mo video feature and the ability to count calories or put on AR makeup using the dreaded Bixby assistant. Really, Samsung?
2) The big innovations of 2018 come later
As the first smartphone of 2018, the Galaxy S9 doesn't have the benefit of reacting to new innovations that may be coming through the pipeline this year. We're already well aware of one of those. Last year, Qualcomm revealed a timeline for when Snapdragon-powered phones would be compatible with embedded fingerprint sensors. Unfortunately, the S9 just missed the cut.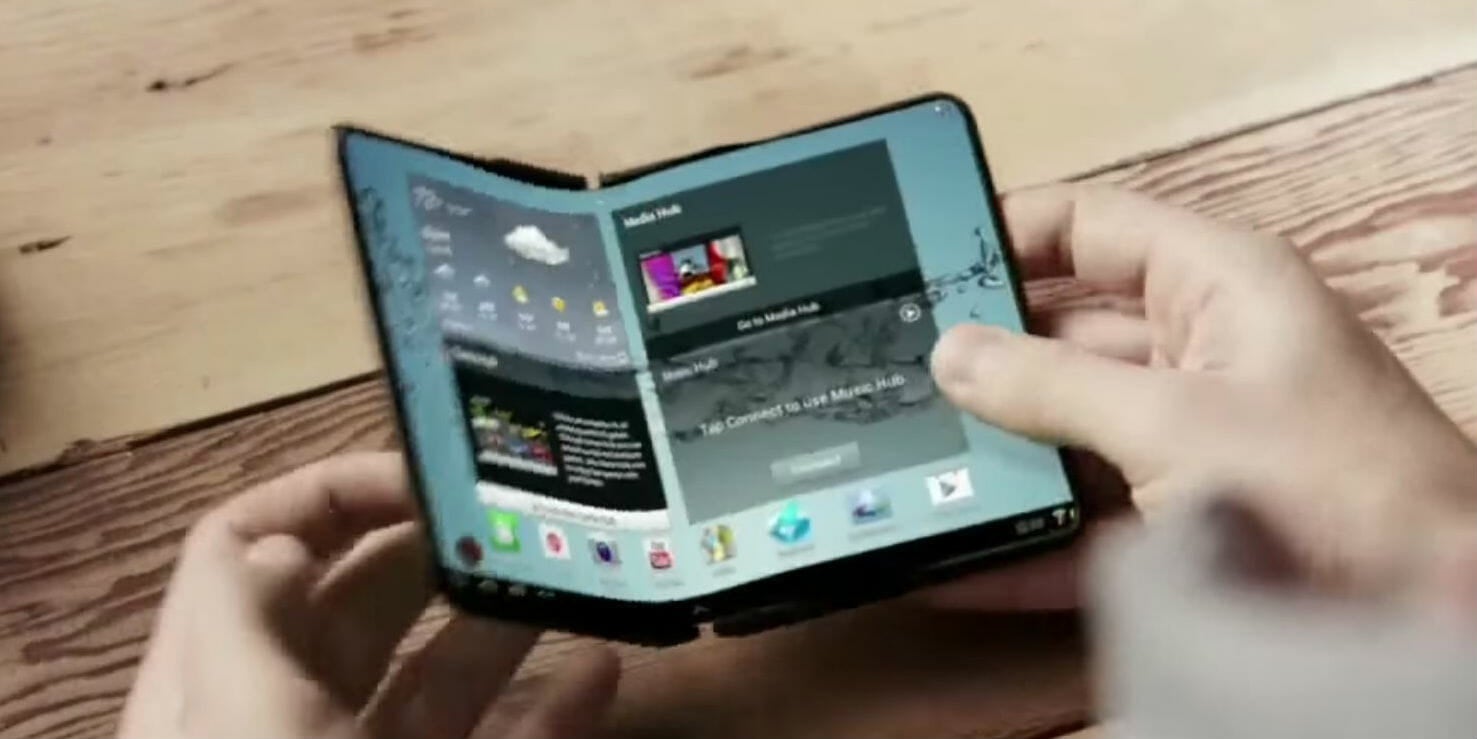 Samsung also continues to tease its foldable smartphone, aka Galaxy X, which could be coming later this year (don't hold your breath). The company says it doesn't want its first foldable device to be a gimmick, suggesting if it does arrive, the S9 could quickly become obsolete.
3) Samsung's improved UI still isn't pure Android
The so-called "Samsung Experience" skin has come a long way from the dreaded TouchWiz we put up with for years. It's snappy, gorgeous, and comes with a bunch of useful features you won't find on other skins or stock Android.
But it still doesn't have the same fluidity as stock Android, and including the additions detailed above, there are several superfluous features Samsung feels compelled to push on users.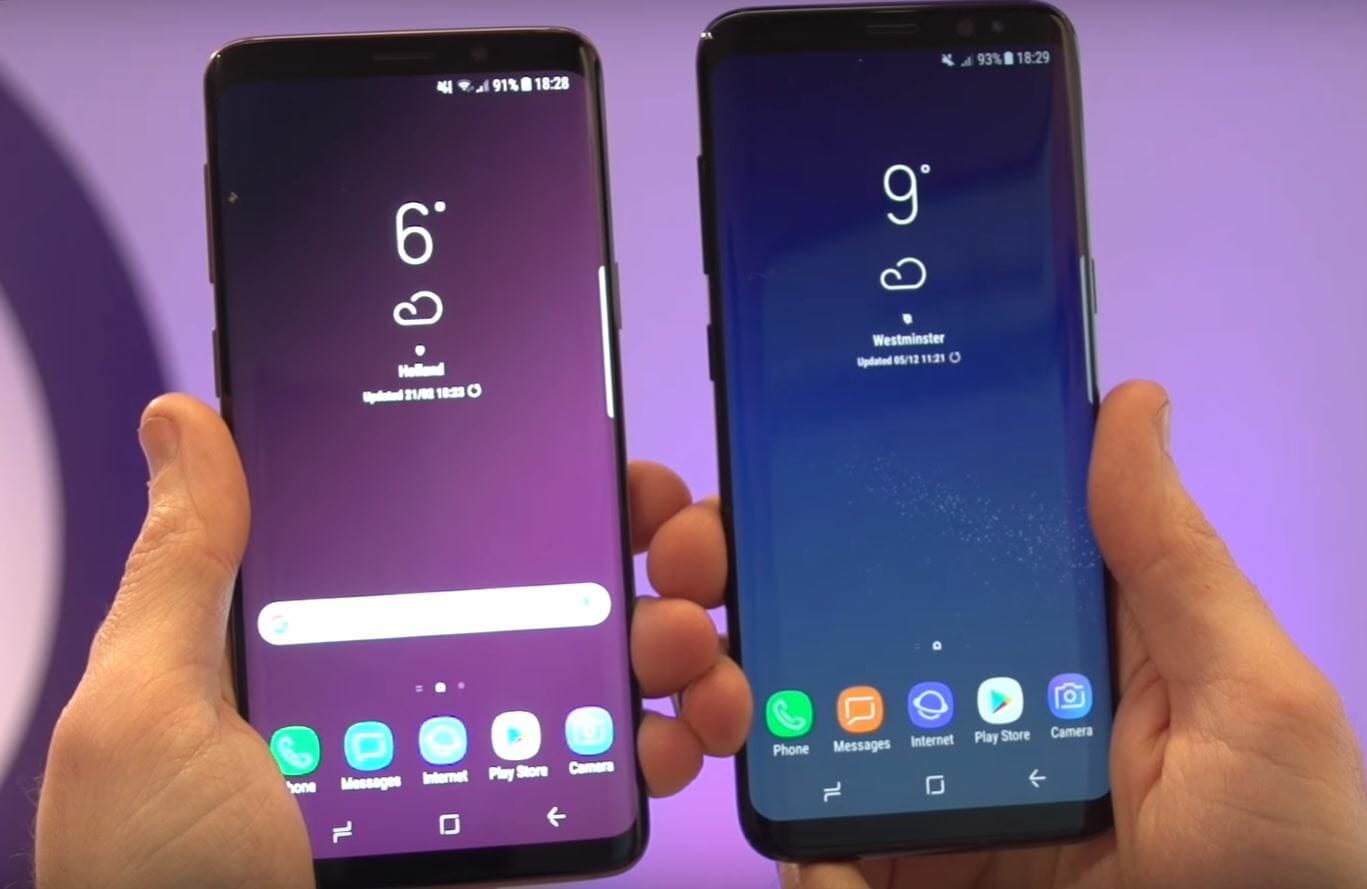 Worst of all, you're forced to rely on Samsung for software updates. While certainly not the worst offender, the South Korean giant doesn't have the best track record for keeping its phones up-to-date.
4) Design could still be improved
Yes, the Galaxy S9 is a stunning smartphone with a beautiful curved edge-to-edge display and high-end glass and aluminum finish. It may even be the standard setter for gorgeous smartphone designs.
That said, there's room for improvement. The S9 and S9+ are fairly thick and heavy when compared to the competition. For example, the 5.8-inch Galaxy S9 weighs more than the much larger 6.0-inch LG V30. It's also .04 inches wider. Compared to the slightly smaller 6.0-inch Pixel 2XL, the 6.2-inch S9+ is 0.6 ounces heavier. We're splitting hairs here, but instead of making its already bulky phones lighter, Samsung made them even heavier this time around.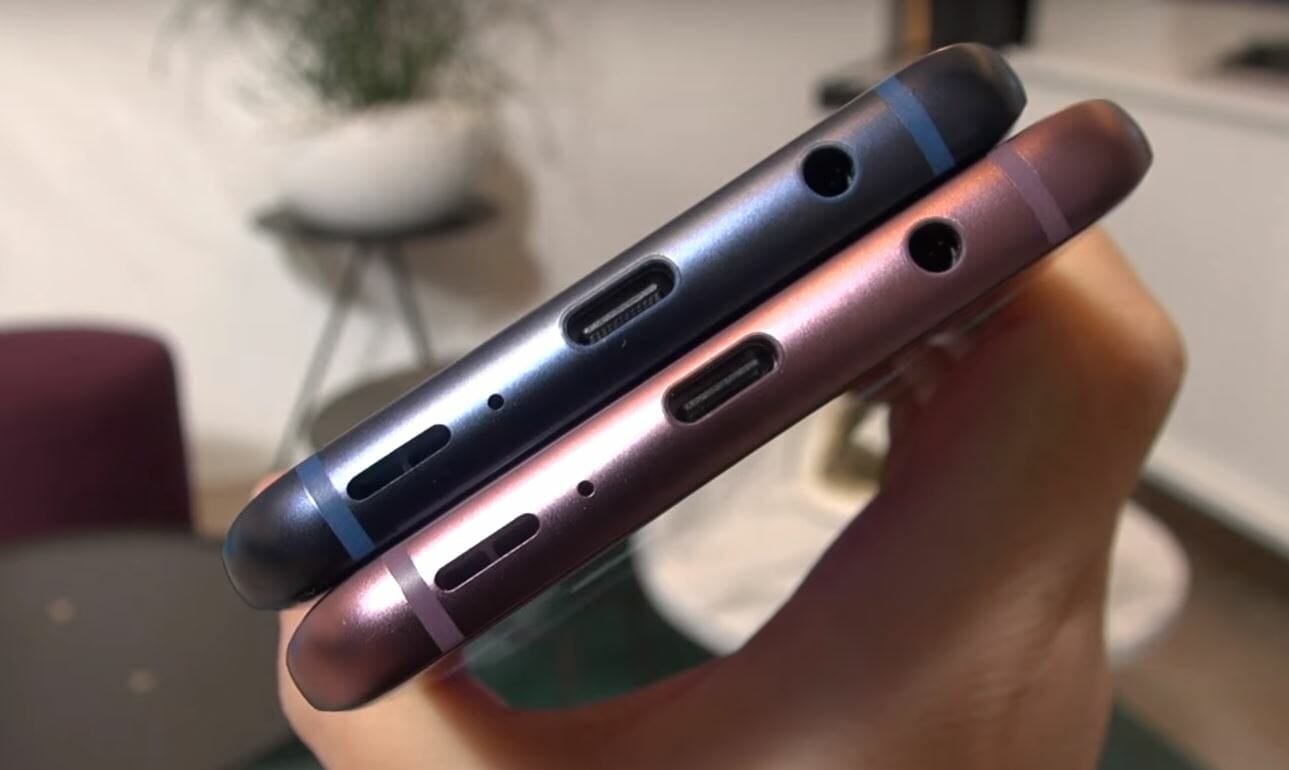 A 5.8 to 6.0-inch version would also have been appreciated. With the Note 8 and S9+ so close in size and the S9 substantially smaller, an appropriately sized phone still feels missing in the lineup.
One final quibble I have with the Galaxy design is that it's nearly impossible to find a decent glass screen protector for their curved glass, so you'll have to cover the S9's beauty with a case to protect it.
5) Price is OK, but what about value?
As mentioned above, the price of the Galaxy S9 and S9+ isn't as bad as some people were expecting. It's still a good deal cheaper than the iPhone X and its own stylus-bearing brother.
But whether it's a good value is an entirely different question. At this point, the Galaxy S8 can be found heavily discounted, especially when purchased from a plan. In February, Best Buy offered the S8 for $350 off through Verizon. Other great smartphones from 2017 are also less expensive than they were at launch. Heck, you can get an LG G6 for less than $500.
Whether it's worth paying a couple hundred dollars extra for a few minor improvements to an already excellent phone is ultimately up to you. We'll have to wait to get our hands on a review unit before coming to any definitive conclusion, but for now, we recommend S8 owners either take advantage of those killer trade-in deals or consider passing on the S9.