Samsung unveiled the Galaxy S9 and Galaxy S9+ on Sunday, its first response to the acclaimed iPhone X. The flagship devices are what we expected: smart, albeit conservative, upgrades from last year's releases that have everything it takes to go up against the world's best handsets.
The Korean giant's much-anticipated Unpacked event, part of this year's Mobile World Congress, focused on improvements to the Galaxy's camera, an area Samsung has fallen behind the likes of Google and Apple in recent years.
Other changes from the excellent Galaxy S8 are less obvious but should fix the few issues we had with last year's devices. Despite those welcome improvements, it's hard to see the S9 and S9+ as anything more than a minor iteration of the S8. Like the "S"  iPhone models or Intel's "tock" processor upgrades, the Galaxy S9 is all about refinement.
Here is everything you need to know about the Galaxy S9, including its specs, colors, price, and release date.
Design: Fixing past mistakes
If it ain't broke, don't fix it. That's what Samsung must have been thinking when it designed the Galaxy S9, a near spitting image of the Galaxy S8. From the front, you'd be hard-pressed to spot differences between the two devices, though that's not necessarily a bad thing.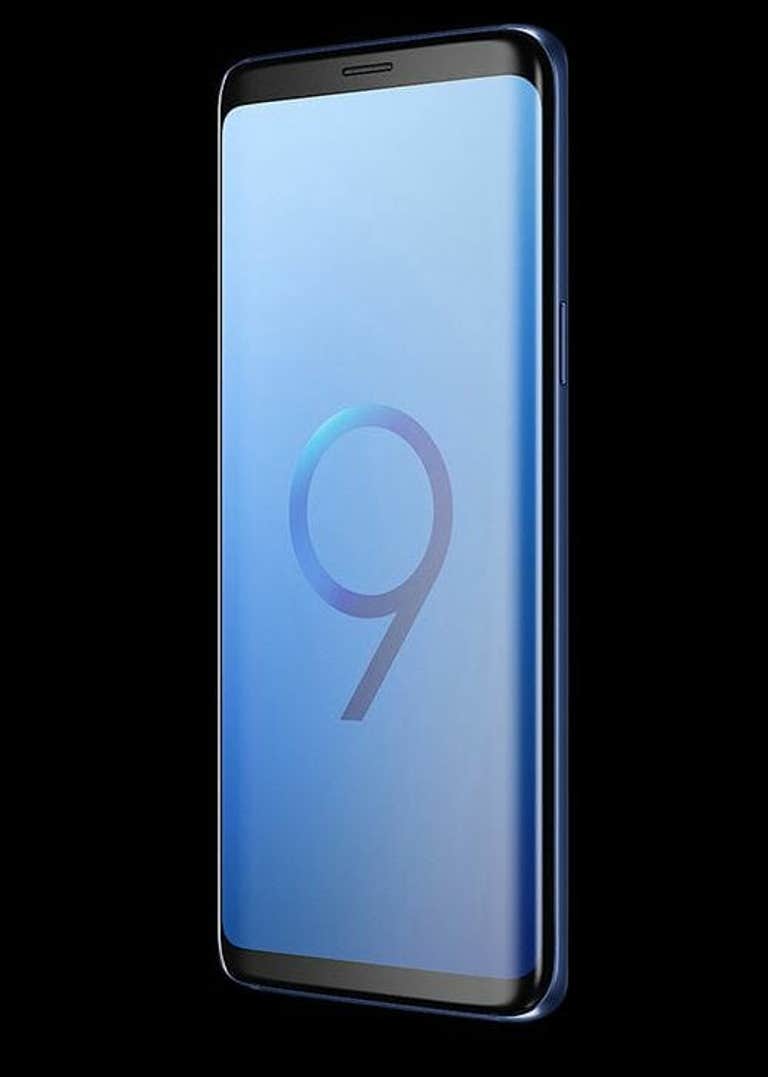 As expected, Samsung is keeping on-screen buttons instead of a physical home button. Dominating the phone's design is a familiar Infinity display, which stretches to the far edges of the device and curves over the sides. Other smartphone makers, including Apple, have taken the idea to the next level by eliminating bezels altogether. Samsung's more conservative approach has its pros and cons. We're relieved the S9 doesn't have the iPhone X's ugly notch, but there's still room for Samsung to expand the display even further.
The biggest design improvement from last year's phones is found on the back of the device. Last year, Samsung thought it'd be a good idea to place the fingerprint sensor next to the S8's camera module. The sensor was difficult to reach and when you thought you'd found it, your greasy finger would land directly on the camera lens.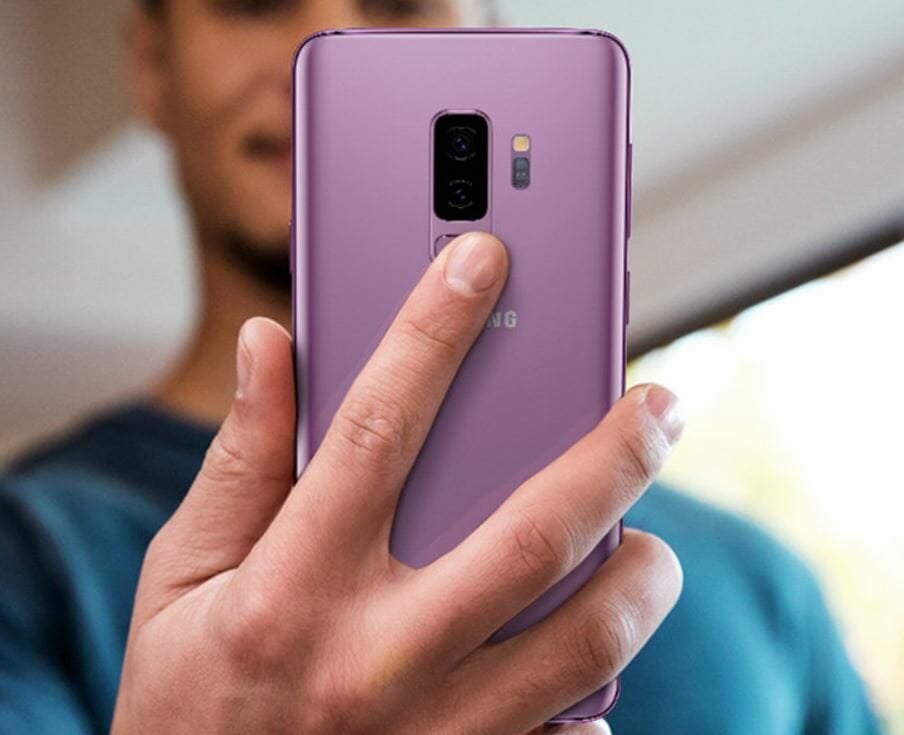 That embarrassing oversight is fixed with the S9 and S9+ now that the sensor sits below the camera. This should make it easier to reach, though its proximity to the lens still has us worried about those accidental smudges. Why Samsung doesn't put the sensor further down the phone is anyone's guess.
Apart from the fingerprint placement, there isn't much separating the S9 from the S8 in terms of design. Both are made of aluminum and glass and weigh a bit more than rival devices (the S9 and S9+ are even heavier than their predecessors at 5.8 and 6.7 ounces, respectively). Even the button layout remains the same: power button on the right, volume rocker and dreaded Bixby button on the left.
The Galaxy S9 matches the S8's IP68 dust and water resistance—which means it can withstand dust, dirt, and sand, and can be submerged in 1.5 meters (or about five feet) of water for up to 30 minutes.
Display: Same size, same Infinity
For the first time ever, there isn't much to say about the displays of Samsung's newest flagship phones. The company didn't make any major changes to the Galaxy S9 and S9+'s panels. They are the same size as last year's models at 5.8-inches on the S9 and 6.2-inches on the S9+.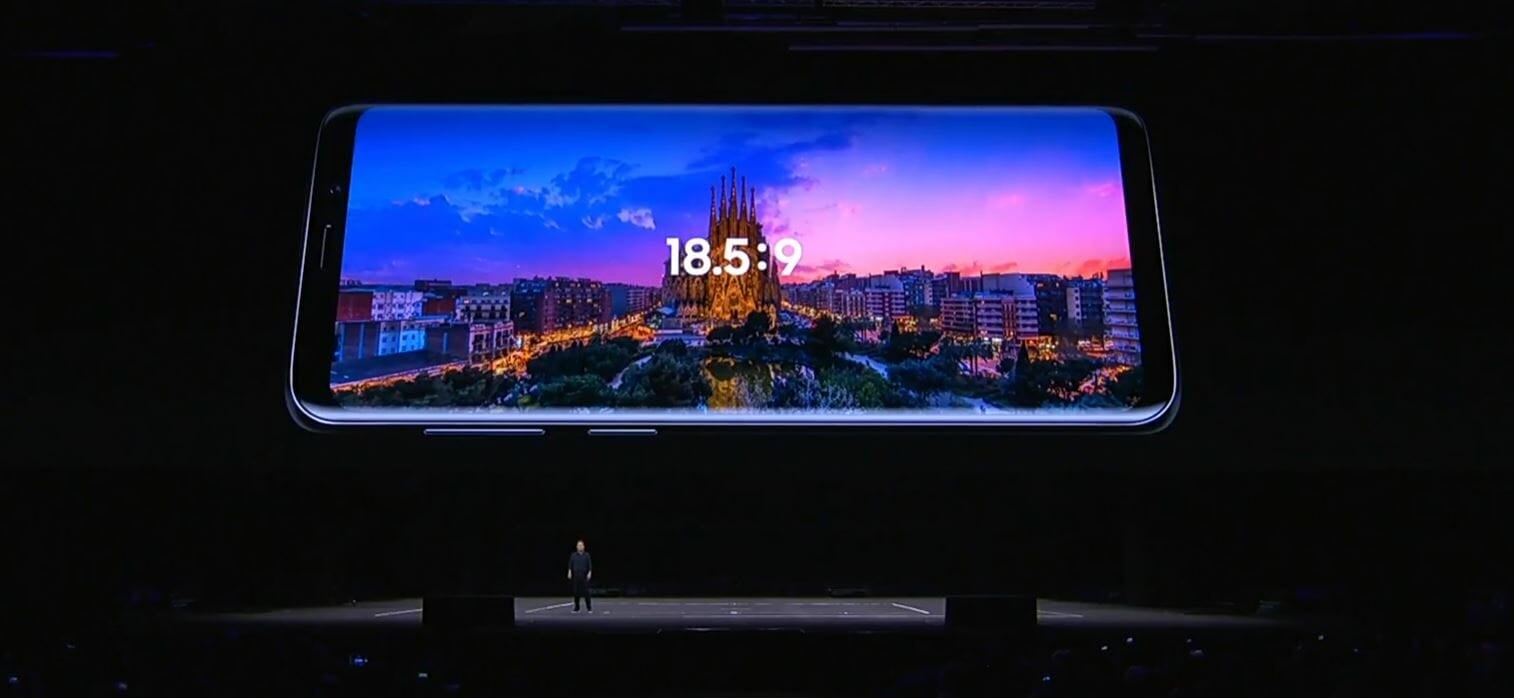 The S9 and S9+ even have the same Quad HD+ 2960 x 1440 resolution as last year's phones. That's plenty of pixels, and you should expect content to look extremely sharp. Samsung says its curved AMOLED displays are a bit brighter this time around, so they should be visible even under direct sunlight.
Cameras: Dual-lens, Dual-aperture
Samsung Galaxy phones have always been heralded for their capable cameras, going toe-to-toe with Apple each year for best camera smartphone. Now that Google and Huawei have stormed the market, the crown for the top spot becomes more elusive.
Aware of this, Samsung equipped the S9 and S9+ with brand new 12MP sensors. That leads us to the single biggest innovation Samsung brings to the table with the S9: dual-aperture lenses at f/1.5 and f/2.4. This means the primary lens can adjust how much light it allows in (more light at f/1.5, less at f/2.4) depending on exposure conditions. Samsung claims its camera setup allows for bright, clear shots during the day and in low-light situations.

The S8's camera performed well at night, and the S9 should be even better. The f/1.5 aperture on its primary lens allows 28 percent more light than last year's phones while the f/2.4 will be used to prevent overexposure under sunny conditions. Samsung also added a new camera chip it claims can process four times the amount of imaging data than before.
Unfortunately, if you want the best image quality, you'll need to spend extra and be OK carrying a larger device. Only the S9+ comes with a dual-lens setup: a 12MP f/1.5 and f/2.4 lens along with a secondary telephoto 12MP f/2.4 lens for taking zoomed images.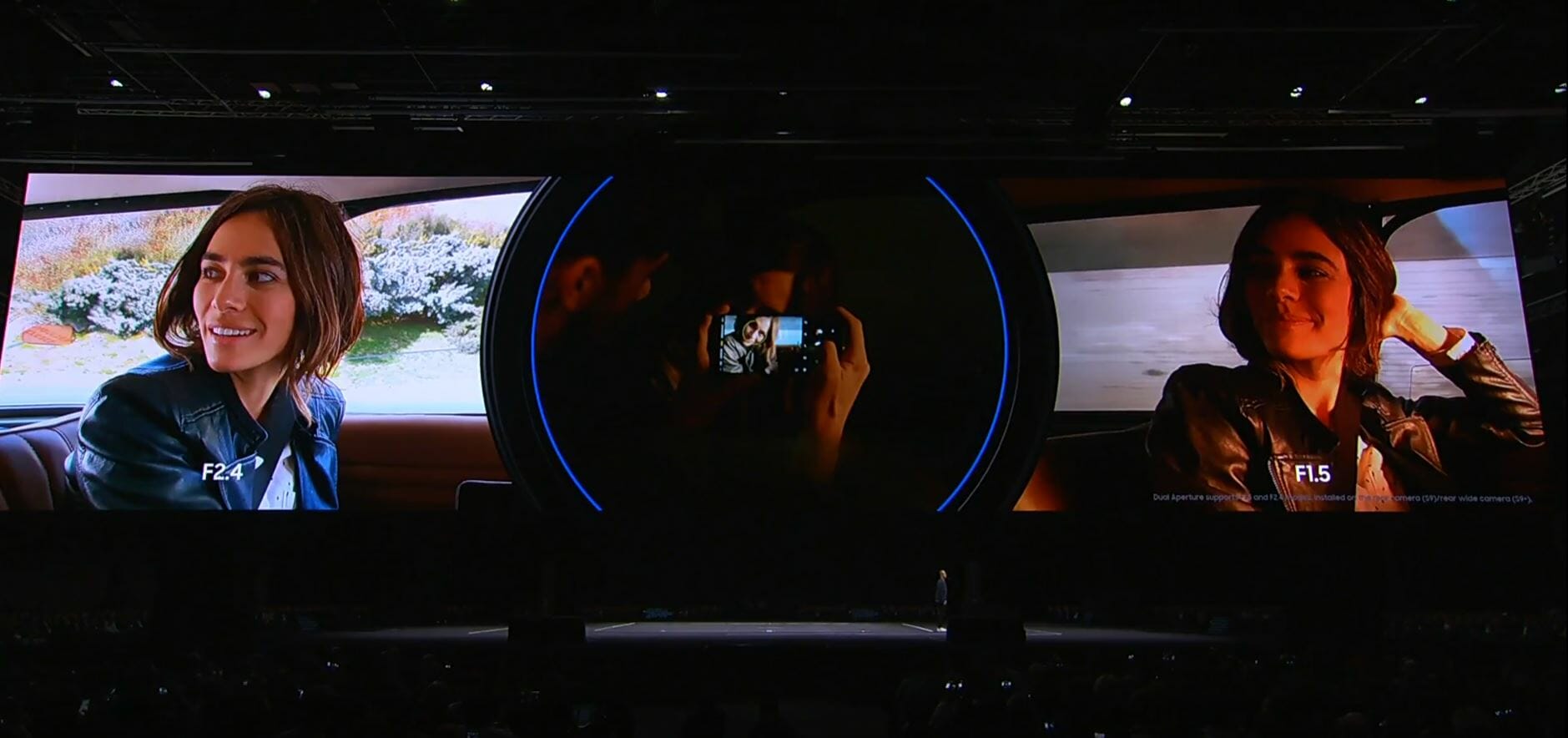 With a single 12MP f/1.5 and f/2.4 lens, the S9 doesn't compare favorably—at least, on paper—to its rivals. That said, one excellent lens trumps two average sensors (as we saw with the Pixel 2), so we'll have to wait for a review unit to see where the S9 lands. Both lenses on the S9+ and the solo lens on the S9 come with optical image stabilization.
Also returning from the S8 are the Galaxy S9 and S9+'s 8-megapixel f/1.7 front-facing camera. One major improvement this year is the addition of super slow-mo video at 960 frames-per-second.
Software: Like hardware, only minor improvements
Samsung has made massive strides in recent years to polish its Android skin, formerly known as TouchWiz. What is now called Samsung Experience is miles ahead of the clustered, clumsy software of old. Like its hardware, the custom software running on the Galaxy S9's Android 8.0 Oreo operating system is not a huge departure from the Galaxy S8, but it comes with a few welcome improvements.
The biggest is Intelligent Scan, Samsung's take on Face ID, a verification method that unlocks your phone by analyzing your unique characteristics. It seems like a useful way to unlock your device—just don't expect it to be as secure as Apple's version.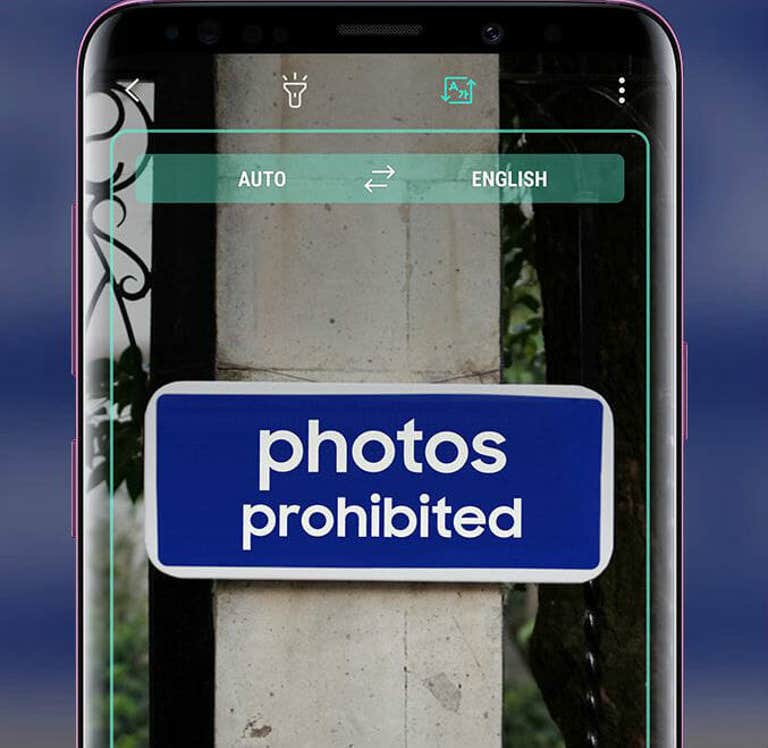 Also coming exclusively to Samsung phones are a real-time language translator using the device's camera and a rip-off of Apple's Animoji that Samsung calls AR Emoji.
For better or worse, Samsung continues to tout Bixby, the virtual assistant it launched in 2017. Bixby has yet to catch on, landing in the shadows of Google's better assistant. This year, Samsung has added a calorie counter and partnerships with retailers like Sam's Club and Sephora so you can purchase products directly from Bixby.
Performance: New Snapdragon, more memory
The North American versions of the Galaxy S9 and S9+ are powered by the new Snapdragon 845 octa-core processor, which promises improved photo processing speeds, stronger cellular speeds, and better overall computing and graphics performance, along with other small changes. In real-world terms: This thing should be fast.
While some power-hungry users were hoping for a bit more memory, the S9 will keep the S8's 4GB of RAM. However, the S9+ will be available in both 4GB and 6GB versions.
Audio: The headphone jack is back
Yes, as the rumors predicted, the headphone jack returns to both the Galaxy S9 and S9+. Located on the bottom left of the display, a built-in 3.5mm port means you don't need an adapter to use wired headphones.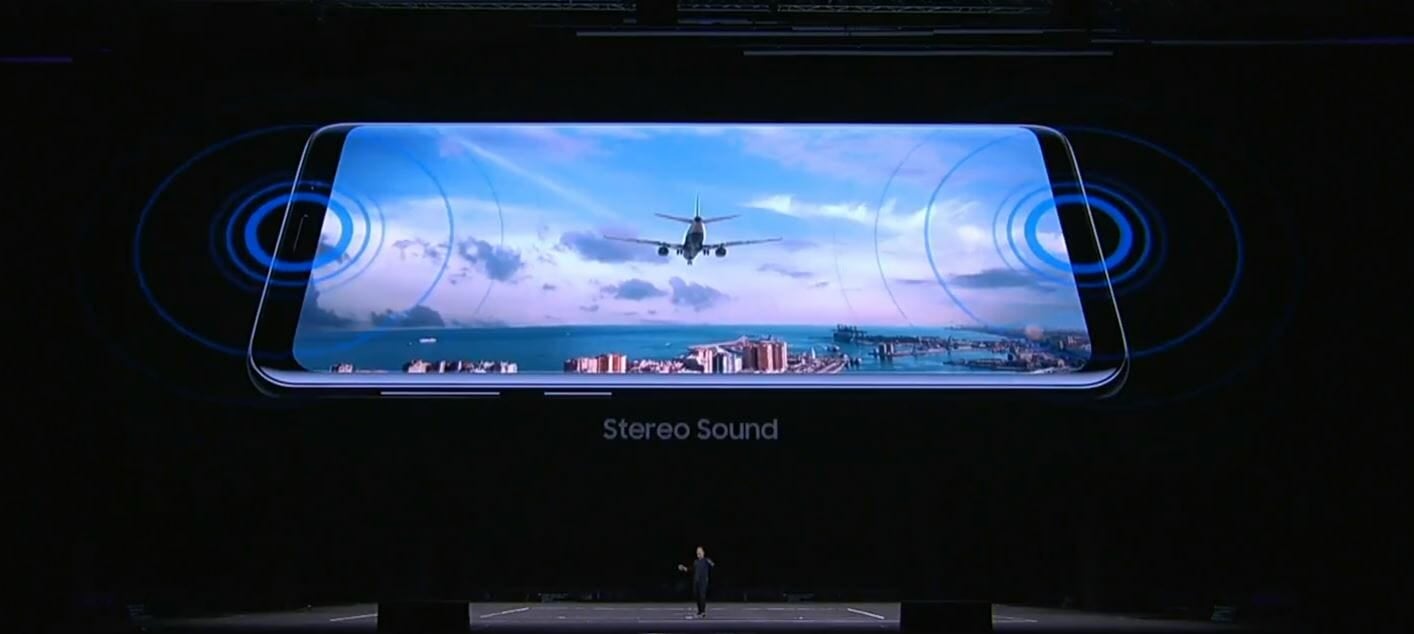 One area the S8 fell flat was speaker quality. Fortunately, the S9 should be a huge improvement. It is said to produce stereo sound that is 40 percent louder than the S8.
Battery Life: Don't expect any miracles
The wait for a breakthrough in battery tech continues. The Galaxy S9 and S9+ house 3,000mAh and 3,500mAh lithium-ion batteries, respectively. Those are the same sizes as the Galaxy S8 and Galaxy S8+, so don't expect massive improvements.
If they're anything like last year's phones, the S9 and S9+ should easily last you a full day of use. We do expect the latest internals, including the new Snapdragon processor, to improve power efficiency.
Both devices come with fast charging and, of course, they are Qi wireless charging compatible, so you can use your old Samsung charging pad to juice up these new phones.
Price, colors, and release date
The Samsung Galaxy S9 and S9+ will be available in four colors: midnight black, titanium grey, coral blue, and a new lilac purple. The devices can be pre-ordered starting March 2 and will arrive on all major carriers on March 16.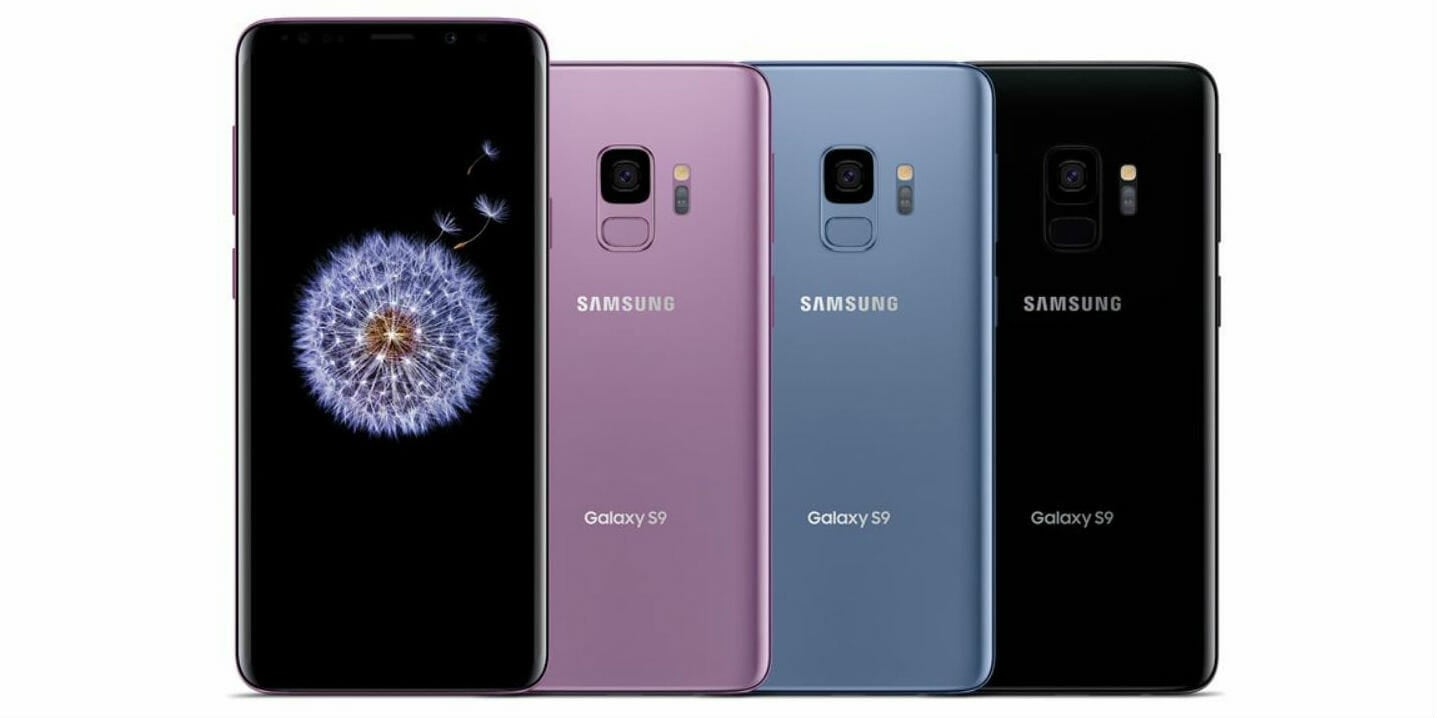 The Samsung Galaxy S9 will be available directly from Samsung for $720 while the Galaxy S9+ will cost $840. Oddly, at launch, Galaxy S9 will cost $70 more from AT&T ($790) and $80 more ($800) from Best Buy and Verizon. The S9+ will cost $915 at AT&T and $930 at Best Buy and Verizon. T-Mobile will sell the S9 at the same price as Samsung and $30 more ($870) for the S9+. Expect to see various trade-in and activation offers from Samsung, mobile carriers, and other electronics retailers.