You just had the Facebook official (FBO) conversation with someone special—congrats. Alternatively, you just had an argument with your partner and broke things off, or even more fun, you got a divorce. Whatever the reason for the change in your relationship status, Facebook is one of the first places people go to share the news or secretly erase the existence of relationships past entirely.
Whether it's time to announce to the internet that you're off the market or you've decided the relationship status is dead and it's time to take privileged information offline, here are the simple steps to change your relationship status on Facebook.
How to change your relationship status on Facebook
1) Go to your Facebook profile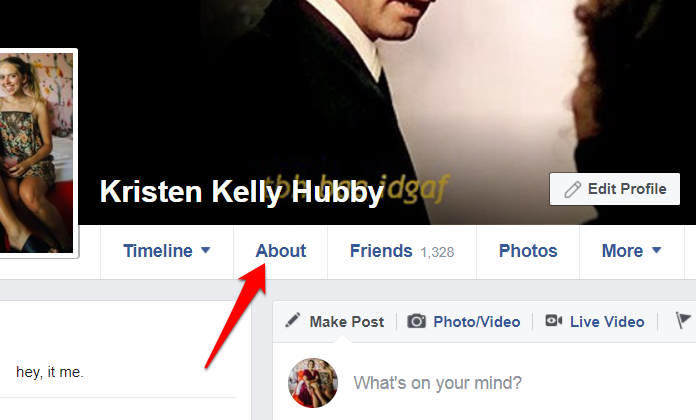 Head over to your profile by clicking your name in the top-right corner of Facebook's homepage. Once you're viewing your profile, click About and then click Relationships and Family.
READ MORE:
2) Edit your relationship status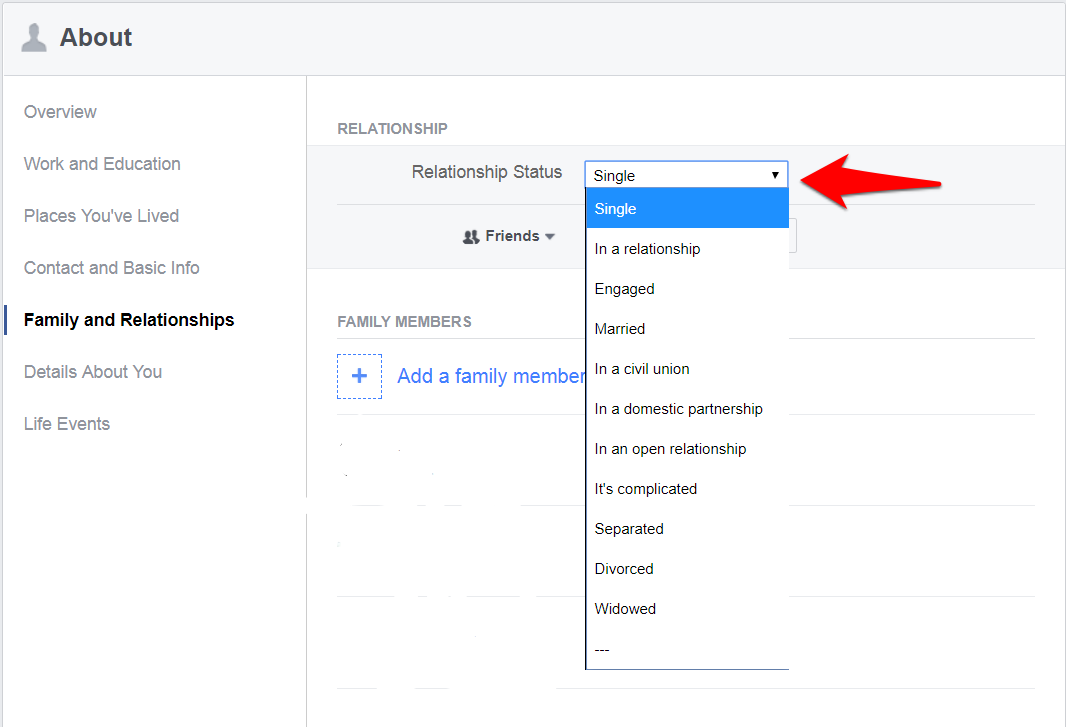 Once you're in the Family and Relationships section of your profile, you will see Relationship status, which features a drop-down menu. Whether you're currently single, married, or your status reads "It's complicated," hover the mouse over your status to change it. There are a handful of specific options to identify with, but your relationship is only as private as you make it on social media.
READ MORE:
3) Make your relationship status public—or private
Your change in relationship status is automatically set to appear on your public Facebook timeline if you don't change your settings. This might lead to public reactions from your friends and loved ones, depending on the news. If you don't feel comfortable sharing this glimpse into your personal life, you can make your relationship status private.
Underneath the Relationship status section, click on the drop-down menu. Your default settings probably say Friends, but if you want the change to remain private, select Only Me. Then click the Save Changes button, and your status won't be visible to anyone except you.
On the other hand, if you're jazzed about a life change and don't feel like straying from the spotlight, you can change the settings to reveal your status to Friends of friends or Public.
4) Create a Life Event
You can make your relationship status a Life Event by heading to the Life Events section in About. From here, click Add a life event, select the category Family and Relationships, then select from the drop-down list of options. You can also create your own Life Event if none of the existing options suit you. Really, if you wanted to, you could easily chronicle the entire course of a relationship using Facebook Life Events.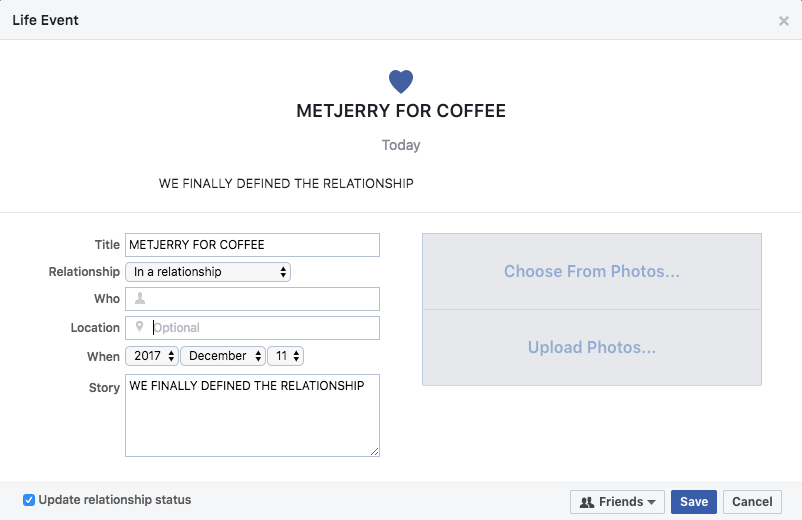 As a friendly suggestion, though, don't change your status with every new fling or hot date. You might lose a few friends.
Editor's note: This article is regularly updated for relevance.