We crawl the web so you don't have to.
Sign up for the Daily Dot newsletter to get the best and worst of the internet in your inbox every day.
Hello fellow citizens of the internet! Andrew here. Welcome to today's edition of web_crawlr.

Our top stories today are about: An exclusive report detailing how a breast pump company left millions of documents exposed online, how a restaurant inside an Amazon warehouse is sparking outrage, how an AI-generated image of the Pope in a puffer coat is going viral, and a DoorDasher explaining how they were paid just $2.50 to deliver 83 pizzas.
After that, we've got a "Problematic on TikTok" column from our IRL Reporter Tricia.
See you tomorrow!
— A.W.
---
⚡ Today's top stories
At least 7 million documents were exposed.
An Amazon worker showed off the employees-only restaurant at the location he clocks into, which sparked a viral debate on the company's treatment of its workforce.
The Pope was briefly cool again.
A user on TikTok has gone viral after sharing their story of a DoorDash delivery gone awry.
---
We crawl the web so you don't have to. Sign up to receive web_crawlr, a daily newsletter from the Daily Dot, in your inbox each day.
---
😬 Problematic on TikTok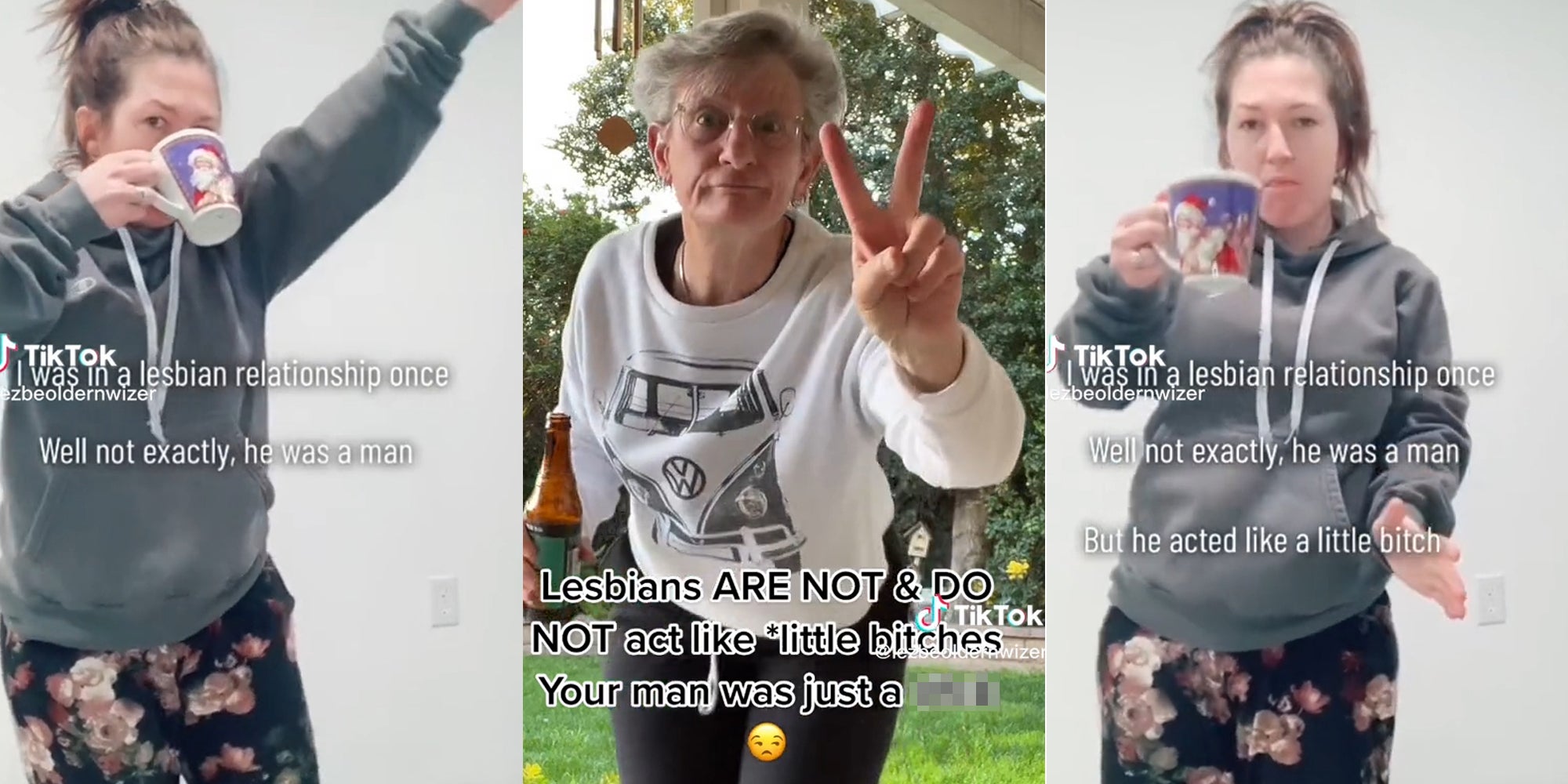 Straight girls on TikTok are disparaging lesbian relationships by calling their exes 'bitches'
In each edition of web_crawlr we have exclusive original content every day. On Tuesdays our IRL Reporter Tricia Crimmins breaks down the trends on the popular app that will make you cringe in her "Problematic on TikTok" column. If you want to read columns like this before everyone else, subscribe to web_crawlr to get your daily scoop of internet culture delivered straight to you inbox.
---
🕸️ Crawling the web
Here is what else is happening across the 'net.
💸 After seeing a video of another woman on TikTok saying she was able to make $500 in a few hours by running food orders on DoorDash, one user decided to try it for herself, with wildly different results than she anticipated.
🛒 A TikToker's video alleging that he was accused of stealing while shopping at Walmart and subsequently returning everything he purchased has drawn over 1.2 million views.
📽️ Fans are reacting to a viral video that shows stunts being performed for the latest installment of the John Wick franchise.
🥩 Some Outback Steakhouse employees gave people a behind-the-scenes peek at common restaurant fumbles and minor dysfunctions.
💼 A TikToker frustrated with her job search shared some alarming stats on how difficult it is for her to land a job in a viral video.
🎤 There is no doubt that this microphone is a must-have for all aspiring streaming legends.*
🍔 This viral video showing a Sonic employee telling users that they can not process multiple forms of payment for a meal is getting a lot of attention online.
👶 From the Daily Dot archive: The many lives of the Dancing Baby,cyberspace's first cringe meme.
💄 In a viral video, a content creator shares that she resigned from her law firm in order to continue her beauty blogging career.
*The Daily Dot may receive a commission in connection with purchases of products or services featured here.
---
👋 Before you go
A TikToker showed off an impressive stack of stickers on her fridge—revealing how many Starbucks drinks she had purchased over time—leading a number of commenters to be rubbed the wrong way by what they felt was a bougie display.
The video comes courtesy of creator T (@fakery.unlisted), and getting an astounding count of more than 4.6 million views since putting the eight-second video up on TikTok on Mar. 10. In it, the creator pulls a Starbucks drink with a domed lid out of a bag, pulls off a white sticker on top of the lid, and adds it to an impressive stack of stickers on the side of a fridge.
That answers the question in the on-screen caption — "Honey, what are those stickers on the fridge?" — but raised other questions for commenters.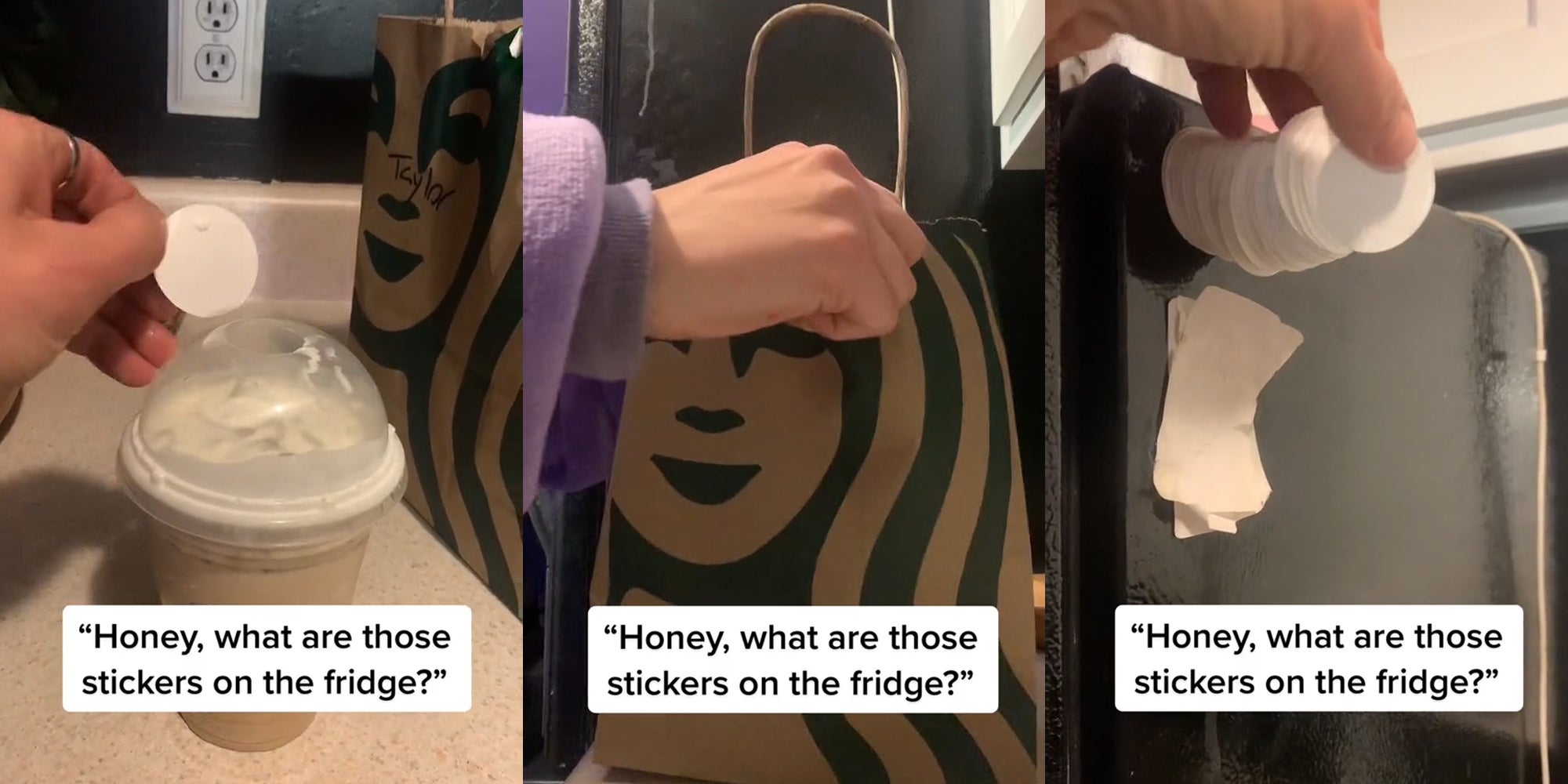 ---
🎶 Now Playing: "A mí" by Rels B 🎶