Yesterday was the second night of a curfew in New York City, which began at 8pm, as officials attempt to quell protesters who have stepped out in force over the police killing of George Floyd in Minneapolis.
To help get the news out over the curfew, Gov. Andrew Cuomo (D) had turned to a billboard in Columbus Circle, which flashes messages about curfew, and a notice that says "looting insults the memory of George Floyd."
But more than announcing the news, it's sparking serious dystopia vibes.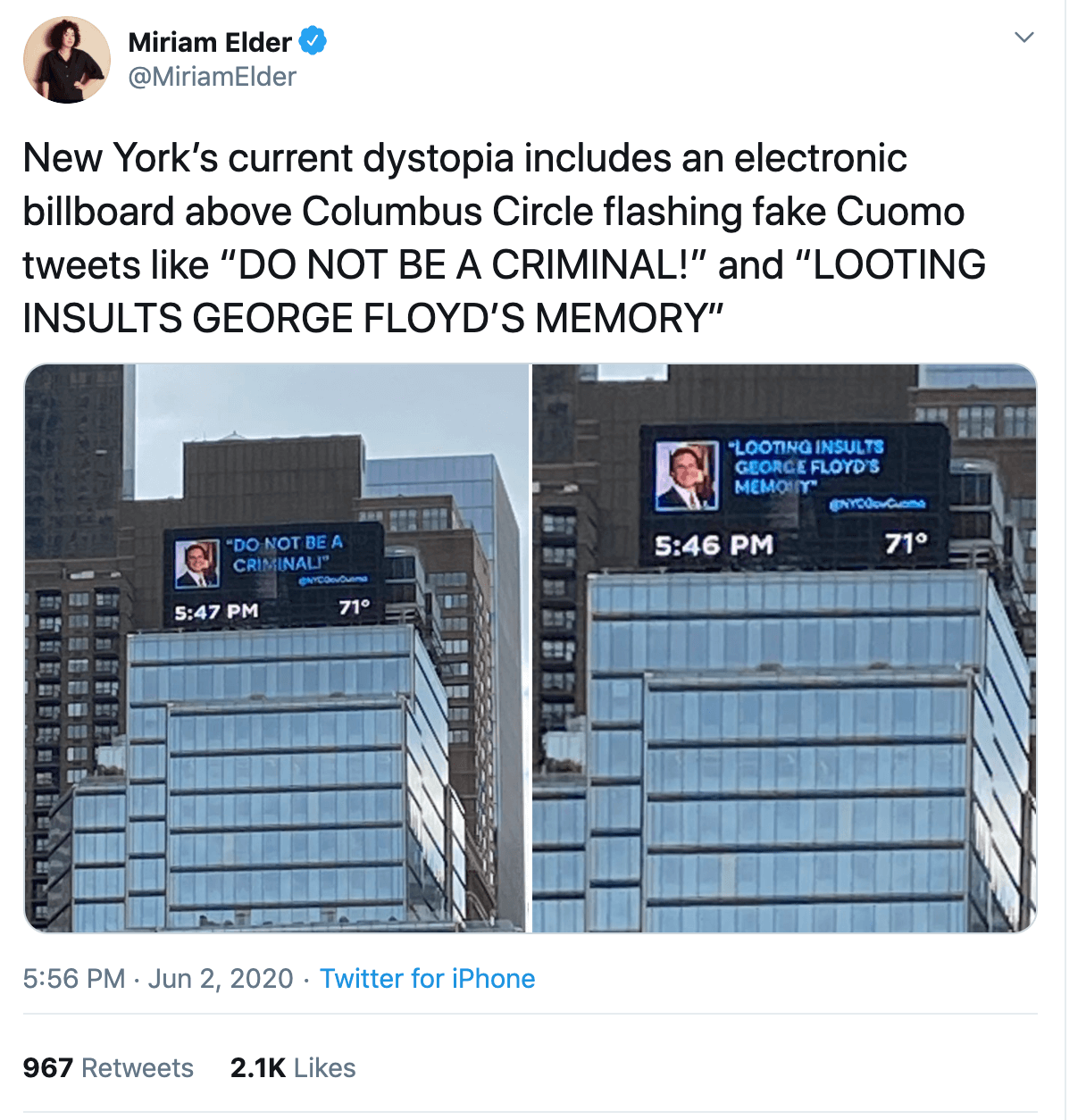 The messages were not well recieved. Most compared it to Blade Runner, Ridley Scott's noir dystopia film.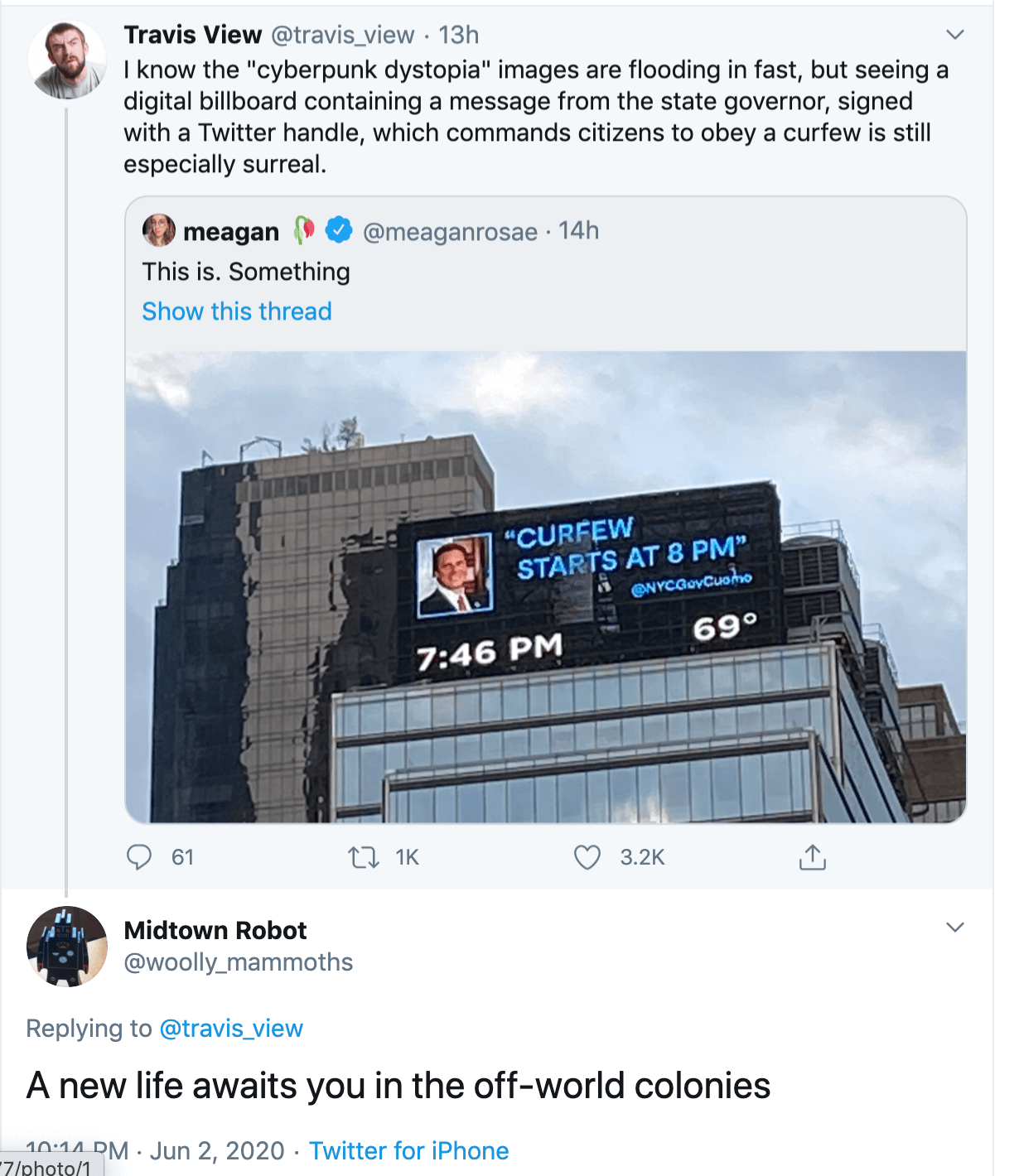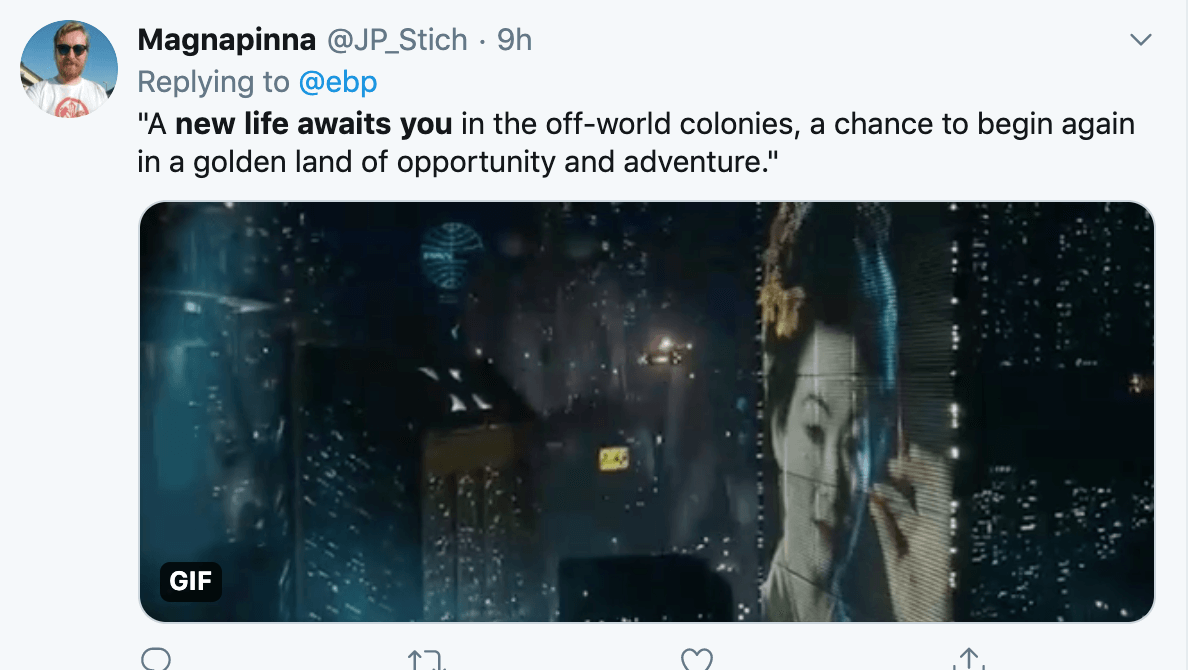 A sage on Twitter, though, had a different message for the billboards.
"man suck my entire dick and balls," wrote @neet_telemachus.
READ MORE: