After finding out that her parents announced they were both leaving their jobs via Twitter on Sunday, Claudia Conway started a live stream on TikTok to let everyone know how she felt about it—and the 15-year-old daughter of a Trump staffer didn't hold back.
According to Conway, neither she now or her siblings were given any advance warning that her parents were planning to walk away from the White House and the Lincoln Project respectively, with Conway only finding out about it after a friend texted her, she said. Conway believes this is a ploy on the part of her parents to sabotage her push for emancipation because they believe that her successfully achieving it will be more damaging for them than temporarily stepping back from politics. She believes that they intend to use their having quit their jobs as proof that they're focusing on their family in court, but that neither of her parents actually care about her at all.
Conway also went on to claim that both of her parents have physically and verbally abused her throughout her life, reiterating a statement she made on Twitter that "years of trauma and abuse" are behind her push for emancipation rather than her mother's job. She further stated that she informed her parents that their quitting their jobs made no difference, that emancipation has been something she's been thinking and speaking about for years now, and she won't let this most recent decision of theirs hinder that.

Conway also claimed that her mother has no compassion for anyone and that she believes Kellyanne is a sociopath. The live stream ended with Conway talking about her decision to keep speaking about her family's alleged abuse, saying that she knows a lot of other people have suffered similarly and that because she recognizes she has a platform she is going to use it.
Responses have been mixed, with some accusing her of everything from ingratitude to drug addiction and others cheering her on, hailing her as a hero of the anti-Trump resistance.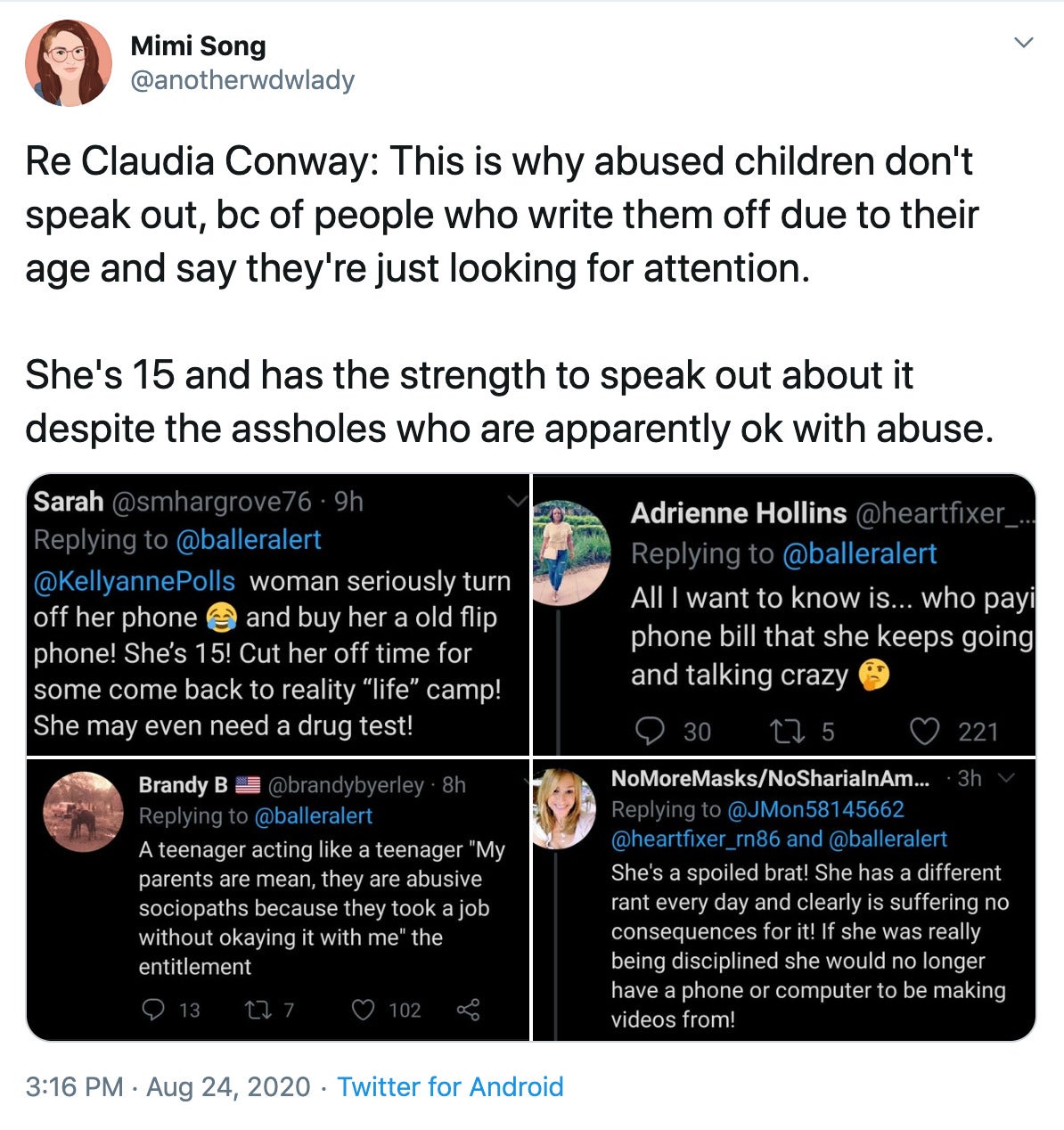 Conway herself has tweeted, and shared a TikTok, saying that she's taking a social media break because right now it's all too much.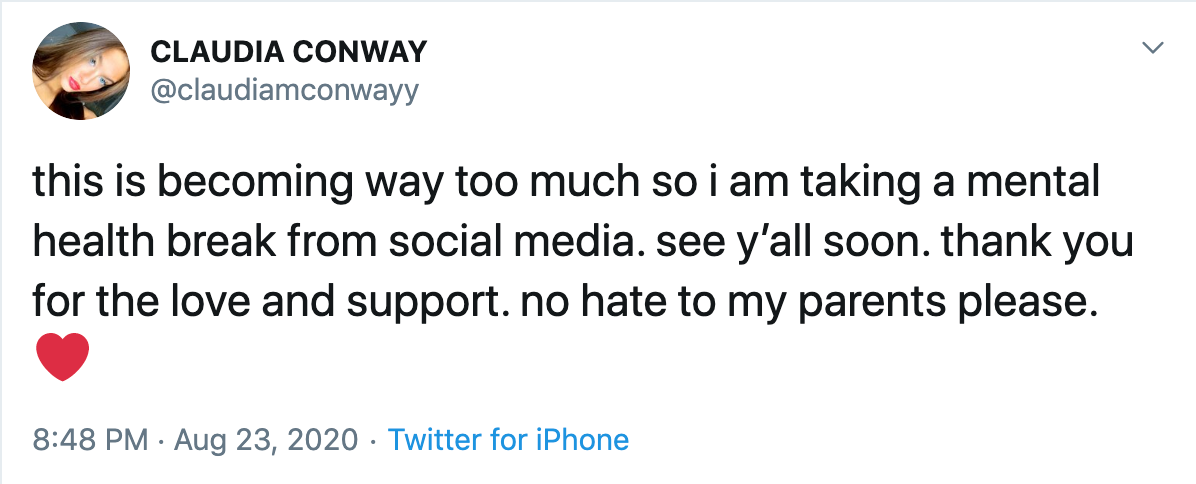 ---
Read more of the Daily Dot's tech and politics coverage