While Judge Brett Kavanaugh, President Donald Trump's pick to replace Justice Anthony Kennedy on the Supreme Court, has riled up several groups and corners of the internet, his dissent regarding the death of an orca whale handler at Sea World has drawn some quizzical takes online.
Bloomberg Environment reported on Monday that Kavanaugh dissented in a Occupational Safety and Health Administration (OSHA) case in 2012 where the agency accused SeaWorld of failing to protect its employees after an orca whale bit the hair of a trainer, pulled her into the water, killing her.
As the case reached the U.S. Court of Appeals for the D.C. Circuit, two judges (including former Supreme Court nominee Merrick Garland) ruled in favor of OSHA. Kavanaugh dissented, arguing that OSHA, as part of the Department of Labor, had overstepped.
"When should we as a society paternalistically decide that the participants in these sports and entertainment activities must be protected from themselves—that the risk of significant physical injury is simply too great even for eager and willing participants?" he wrote. "And most importantly for this case, who decides that the risk to participants is too high?"
Given the nature of the decision, Kavanaugh's orca whale argument was mocked online after a Salon writer highlighted the case.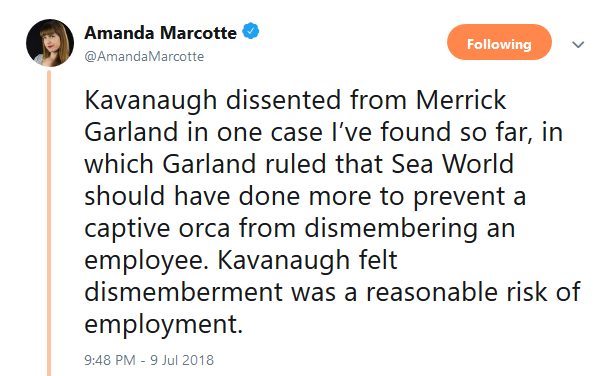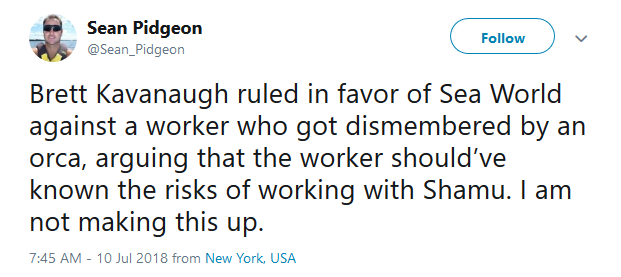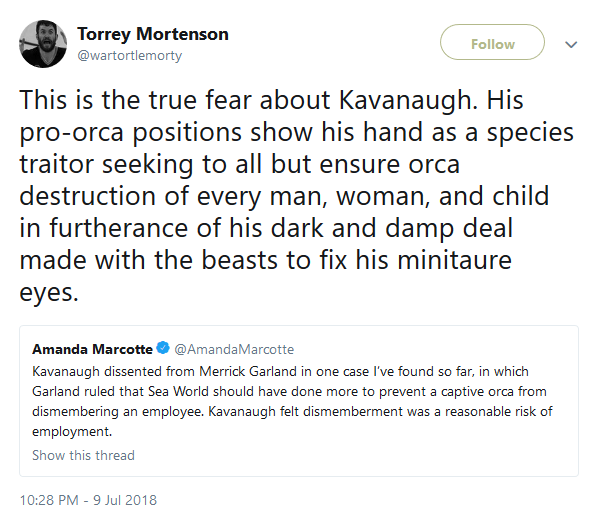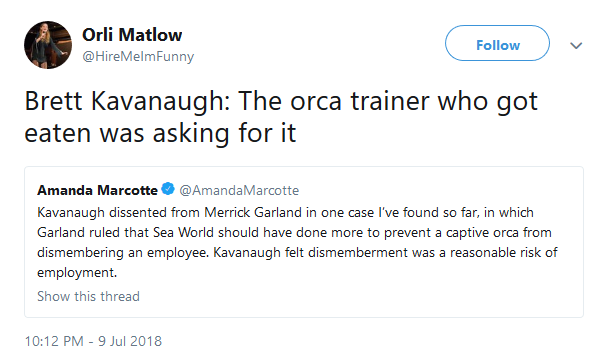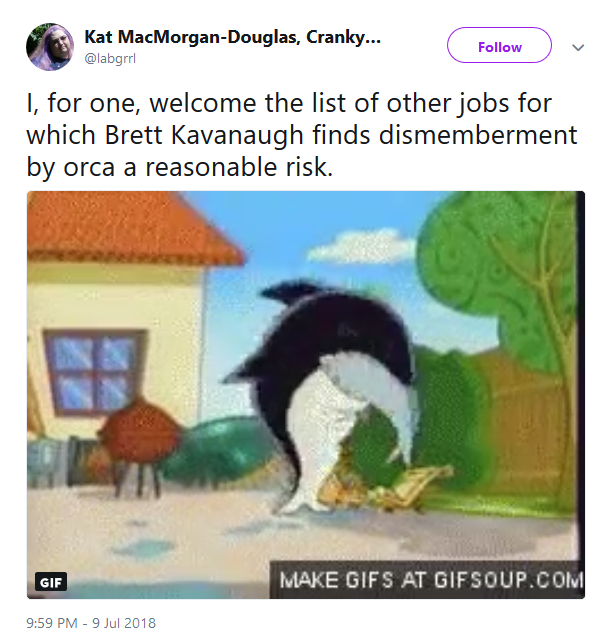 READ MORE: