In April, Democratic presidential candidate Joe Biden levied a serious allegation at Donald Trump, following weeks of the president floating unsubstantiated theories about election fraud and mail-in voting.
"Mark my words: I think he is gonna try to kick back the election somehow, come up with some rationale why it can't be held," Biden said, according to a CNN report.
Republicans widely panned former vice president's prediction, with Trump campaign communications director Tim Murtaugh calling it the "incoherent, conspiracy theory ramblings of a lost candidate who is out of touch with reality."
"President Trump has been clear that the election will happen on November 3rd," Murtaugh said in a statement.
Fast-forward three months to Thursday, and that becomes a lot less "clear," with President Trump tweeting, "Delay the Election until people can properly, securely and safely vote???"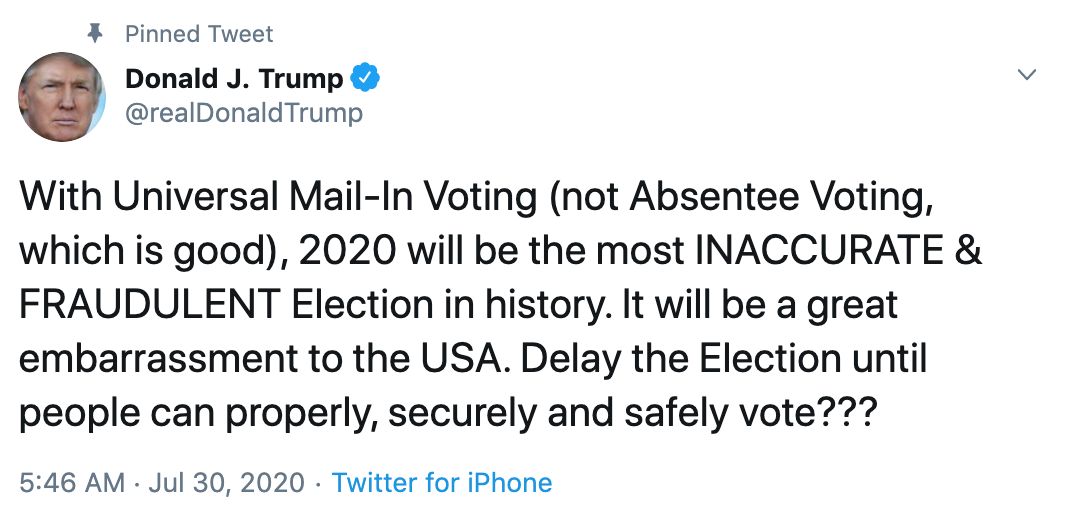 Now, Twitter users are digging up those conservative critiques of Biden's election prediction, pointing out just how poorly they aged.
"Define 'off his rocker,' it seems," one journalist wrote, quoting an April tweet from GOP Rapid Response Director Steve Guest.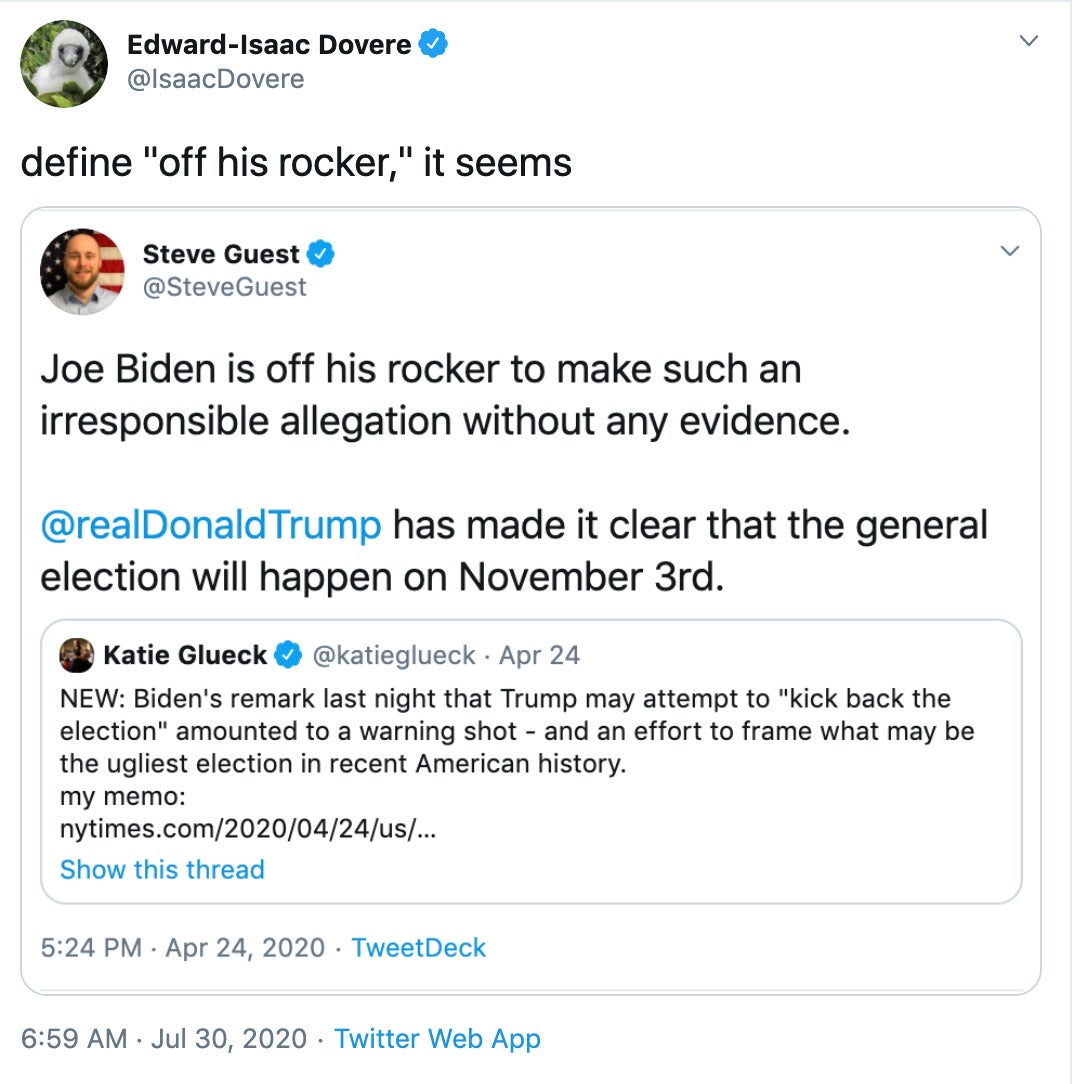 "Wow, this sure aged well," added another to legal analyst Jonathan Turley's tweet, which had suggested Biden's "theory" should be "sold in a set with a tin foil hat and an EMT ghost detector."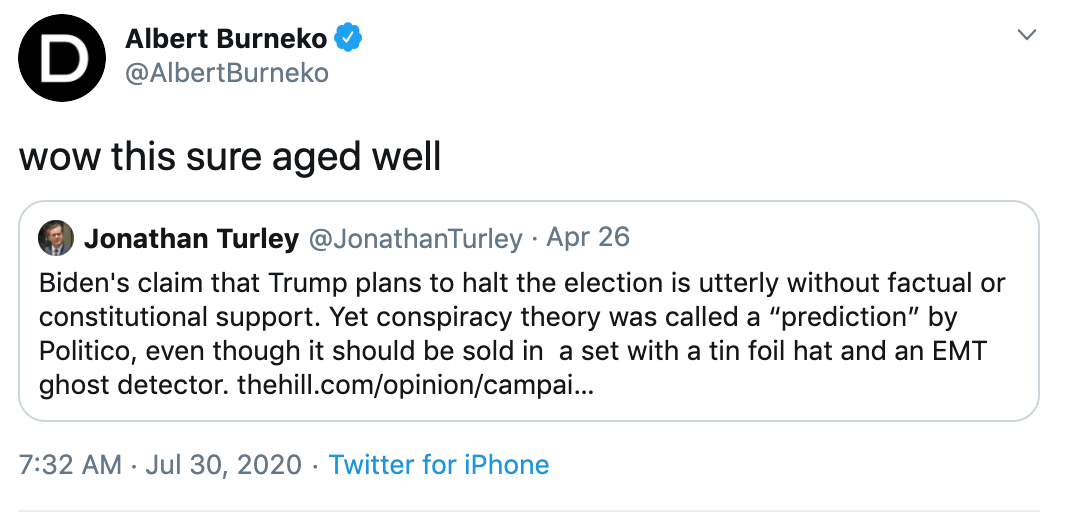 Media Matters for America reporter Eric Hananoki even compiled a Twitter thread of takes on the topic that didn't withstand the test of time. It shows multiple instances of Biden's remarks being called "low," "irresponsible," "fear-mongering," "dangerous," and "absurd," among other, lengthier critiques.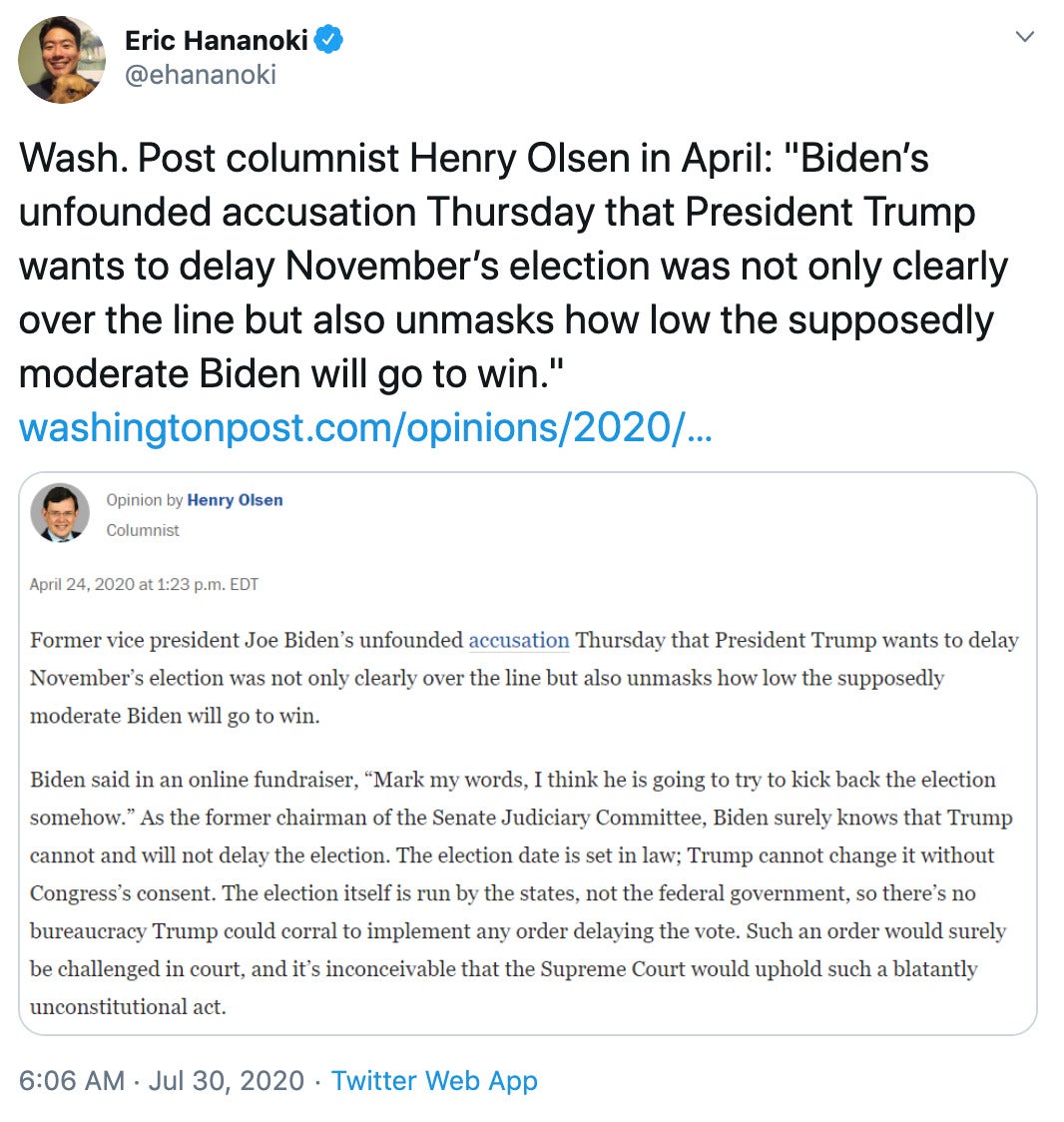 Biden has yet to weigh in on Trump's election tweet, which is now pinned to the top of the president's Twitter feed. But, as a reminder, Trump doesn't have the sole authority to move the election date—he would need Congress in his corner to make that happen.
READ MORE: