Analysis
Former Vice President and current 2020 Democratic nominee Joe Biden on Tuesday announced that he would name a vice president pick by the first week in August.
For those looking at their calendars, that's less than a week from now.
Biden has pledged to pick a woman, and given the current climate of protests in the wake of the police killing of George Floyd, many believe Biden will pick of woman of color.
Prominent possible choices include Sen. Tammy Duckworth (D-Ill.), Susan Rice, and Sen. Kamala Harris (D-Calif.).
The last is interesting because, according to Politico, Harris has already been chosen as Biden's running mate.
At least, accidentally. On its VP tracker, Politico said Biden chose Harris on Aug. 1, two days from now.
"In his annoucement," Politico wrote, "Biden called Harris 'a worthy opponent and a worthy running mate,' alluding. to the pair's rivalry during the earlier stages of the Democratic primary."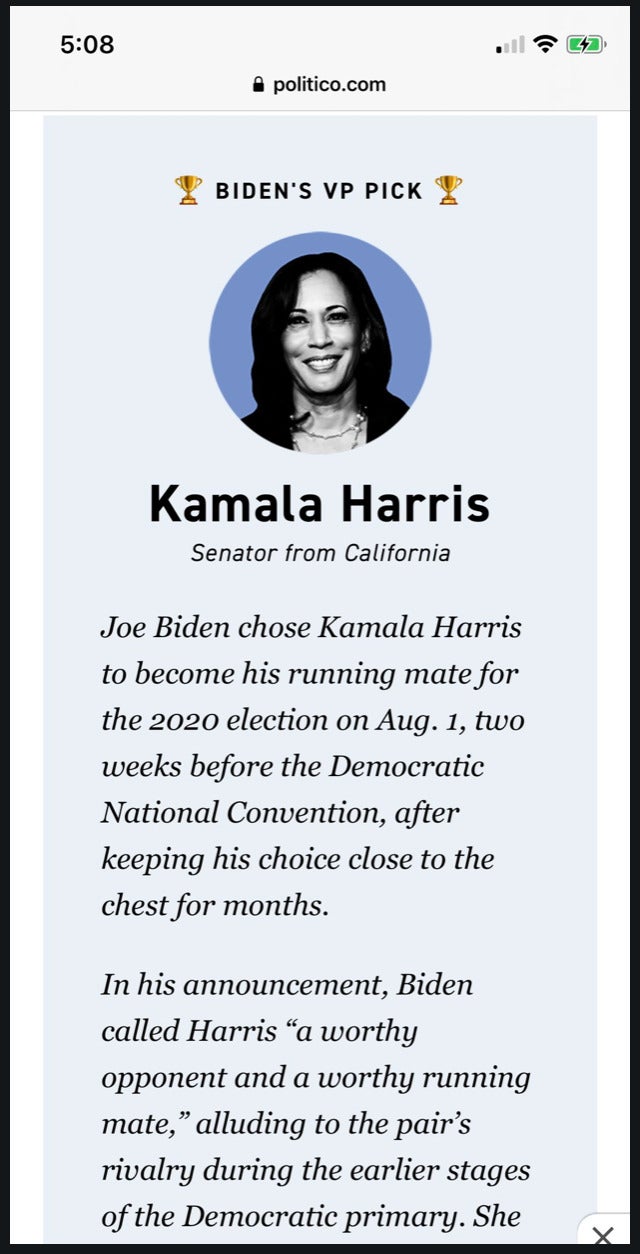 News organizations frequently prewrite events, and it's likely that Politico has prewritten articles for other potential candidates.
However, Politico listed a date and quotes from the Biden campaign, making it appear more like an embargoed announcement instead of a prewritten article, in which case many organizations would write something like "quote to come."
After the article was flagged online, Politico updated the story to note that: "An earlier version of this graphic mistakenly reported that Biden had made his VP selection. We regret the mistake."
The references to Harris being picked have been removed. It's not a lock, but it's the closest thing to a clue about Biden's decision.
READ MORE: