Sex positivity has come a long way on TV over the past 20 years. The previously taboo subject has come to inspire plenty of great TV shows, from the foundational comedy Sex and the City to more recent streaming series like Sex Education and Transparent. Rather than shying away from hard questions or occasionally uncomfortable subject matter, these sex-positive TV shows adopt a progressive, tolerant approach to sexuality that helps viewers see themselves in their characters. These are the best sex-positive shows on Netflix, Hulu, and Amazon Prime.
The best sex-positive TV shows on Netflix, Hulu, and Amazon Prime
Netflix original series Sex Education tells the story of socially awkward 16-year-old Otis Milburn, who begins an underground sex clinic with witty bad girl Maeve at their high school to capitalize on their peers' coital concerns. The series is both the Skins for Gen Z and a public service announcement for inclusive sexual education. The series tackles everything—masturbation, impotence, abortion, pubic lice, sex, LGBTQ relationships—in a frank and often graphic way. It addresses the modern-day growing pains of puberty in a bluntly tragic and often hilarious manner. — Tess Cagle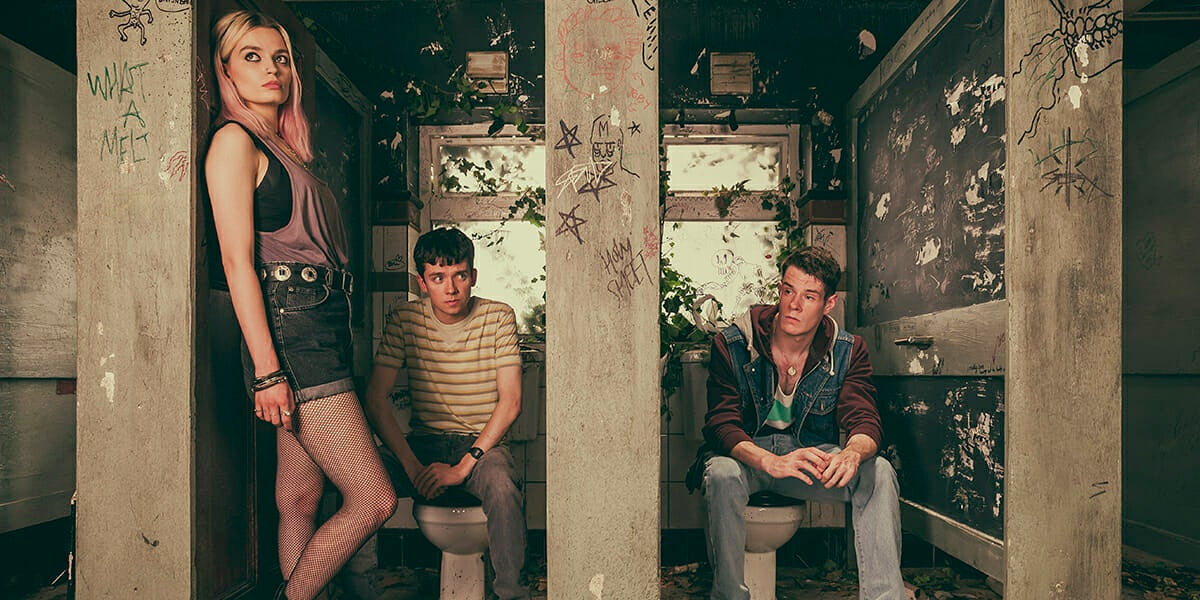 Countless "coming-of-age" stories have tackled puberty in some manner, but few have done it as well as Netflix's wildly profane and surprisingly poignant Big Mouth. The show's second season expands its focus to explore concepts such as body positivity, shame, consent, and the disparity between the way men and women mature. Nick Kroll, John Mulaney, Fred Armisen, and Maya Rudolph are among the show's excellent voice actors, bringing a combination of humor and heart to one of the best sex-positive TV shows on Netflix. Thankfully, Big Mouth's juvenile humor doesn't exclude its female characters from the fun, the way so many other animated shows do. For anyone who doesn't look back on their pubescent years fondly, this is the sex education we wish we'd had. —Chris Osterndorf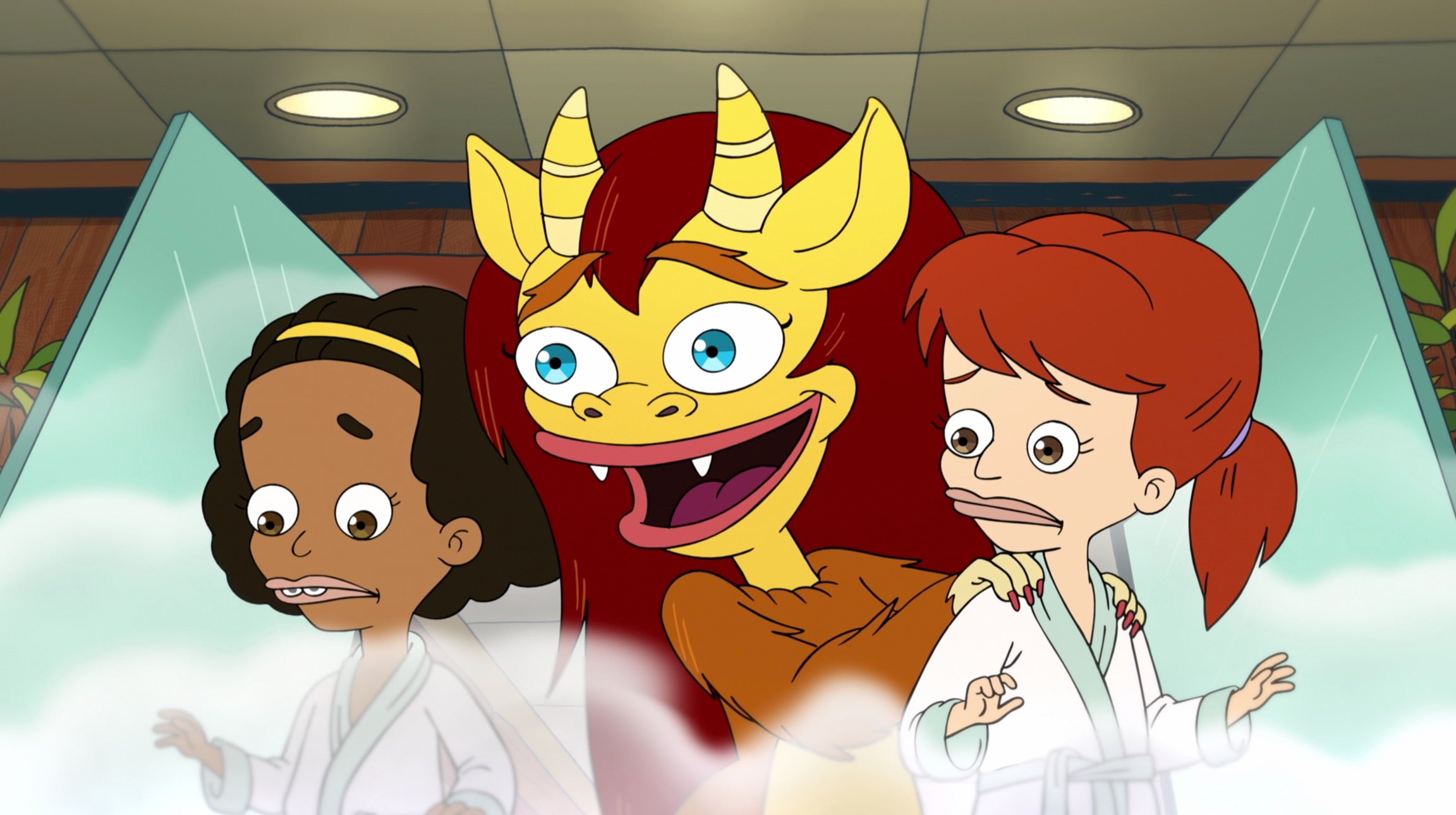 Wanderlust follows psychoanalytic therapist Joy and her husband Alan as the two embark on the awkward—although at times triumphant—journey of an open marriage. The show explores the multitude of reasons people have sex and the things they get out of it: power, control, happiness, or a means to cope with grief. It also grapples with monogamy—whether it's desirable or even practical anymore—and a new definition of fidelity. Wanderlust suffers from occasional slow pacing and hollow supporting characters, but its convincing dialogue and heart-wrenching examination of modern-day marriage ultimately succeeds, making it one of the best sex-positive TV shows on Netflix. —Tess Cagle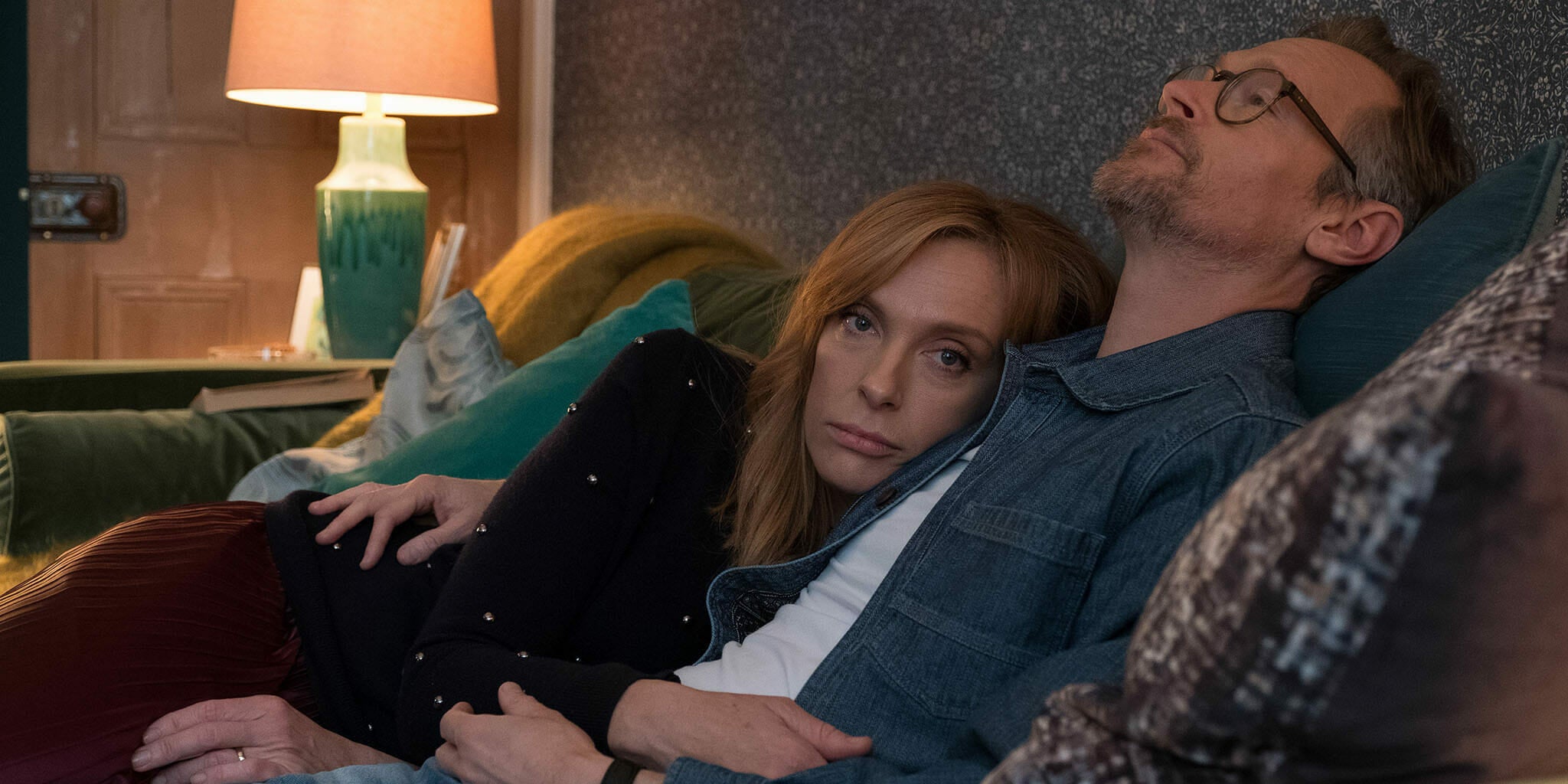 4) Easy (Netflix)
Don't let the name fool you: The relational woes in Joe Swanberg's dramedy anthology Easy are anything but. The show follows numerous couples who all live in Chicago but rarely inhabit the same scenes. Some episodes focus on Andi and Kyle, who struggle to reinvigorate their sex life after two children and 15 years of marriage. Meanwhile, Jacob Malco (Marc Maron), a twice-divorced graphic novelist whose work chronicles his infidelities, makes fumbling attempts to reconcile with his exes and reenter the dating pool. In season 1's "Controlada," married couple Gabi (Aislinn Derbez) and Bernie (Raúl Castillo) welcome an old friend into their home to devastating results. Easy casts a wide net, but its characters' familiar struggles make the show feel intimate. —Bryan Rolli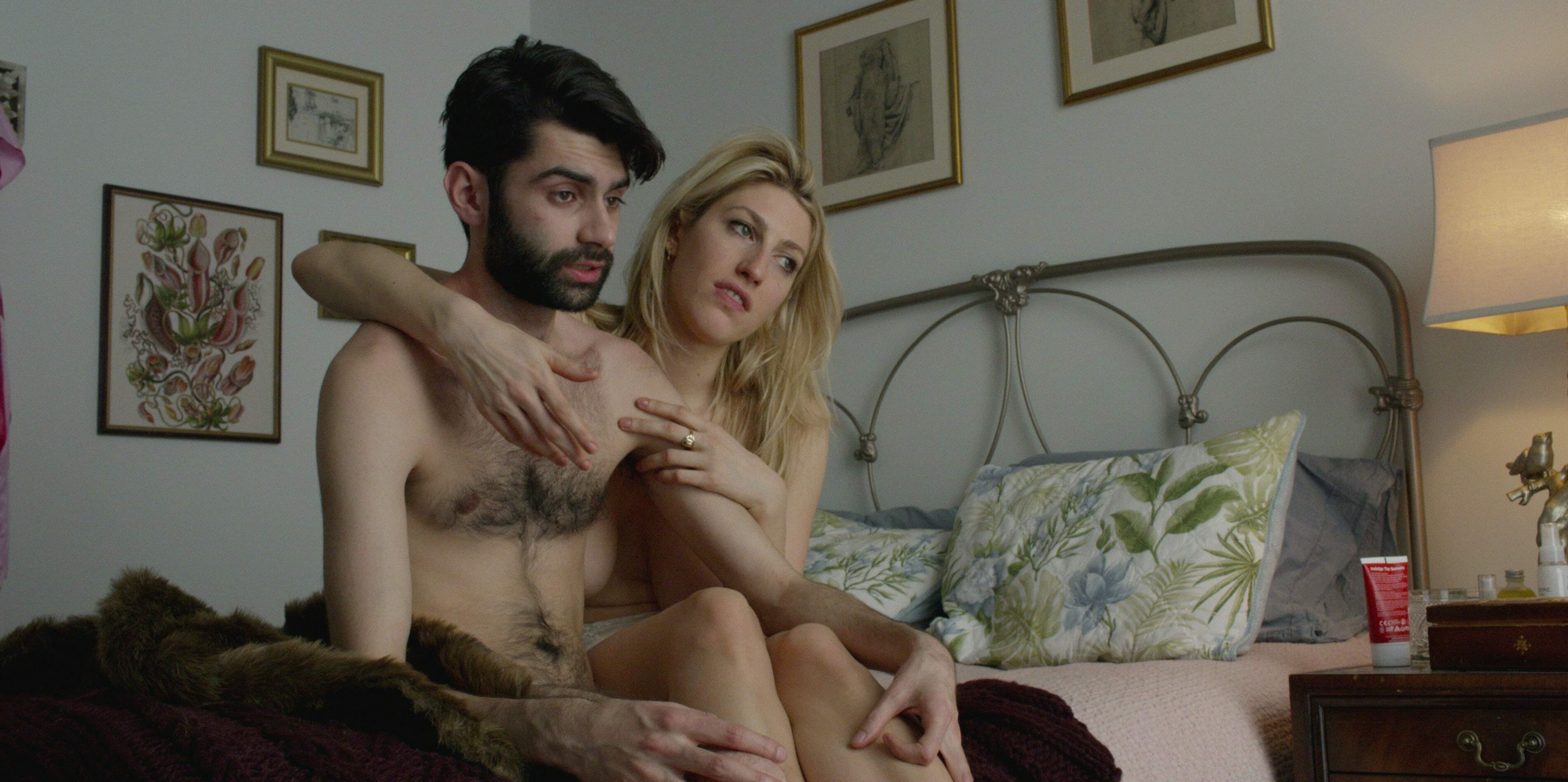 READ MORE:
With her new series The Bisexual, Desiree Akhavan tells an atypical, but more enticing coming-out story of a lesbian who must admit she also likes men. She not only explores the gray area of her queer identity, but also the added awkwardness of trying to find yourself in your 30s. This show tackles discussions about labels, generational resentment, and the fluidity of sex regardless of what genitals are involved. Despite being a little breathless, in six episodes the show accomplishes what it should: validate the blurrier lines of sexuality. —Sarah Jasmine Montgomery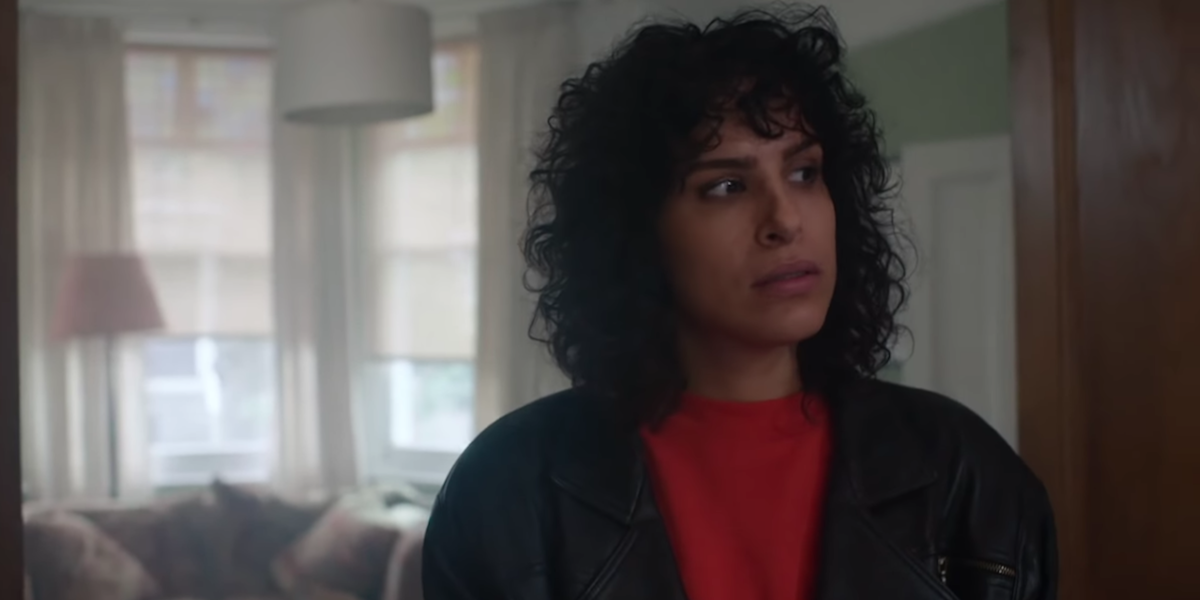 They say fashion trends run on a 20-year cycle, which means we're perilously close to seeing a full-scale revival of frosted lip gloss, bedazzled bootcut jeans, and tattoo choker necklaces. Consider Hulu's new middle school cringe comedy, PEN15, a bold first step in that direction. Maya Erskine and Anna Konkle star as 13-year-old versions of themselves in the year 2000, as the two BFFs navigate the trials and tribulations of seventh grade. They get a crash course in first kisses, online dating, and masturbation, always with tragicomic results, making this one of the most unique sex-positive TV shows available right now. Erskine and Konkle deliver captivating, immersive performances, but it's the strong supporting cast—featuring the full breadth of middle school archetypes—that lends the show its crucial emotional center. PEN15 constantly alternates between hilarious, heartbreaking, triumphant, and cringeworthy—just like seventh grade. —B.R.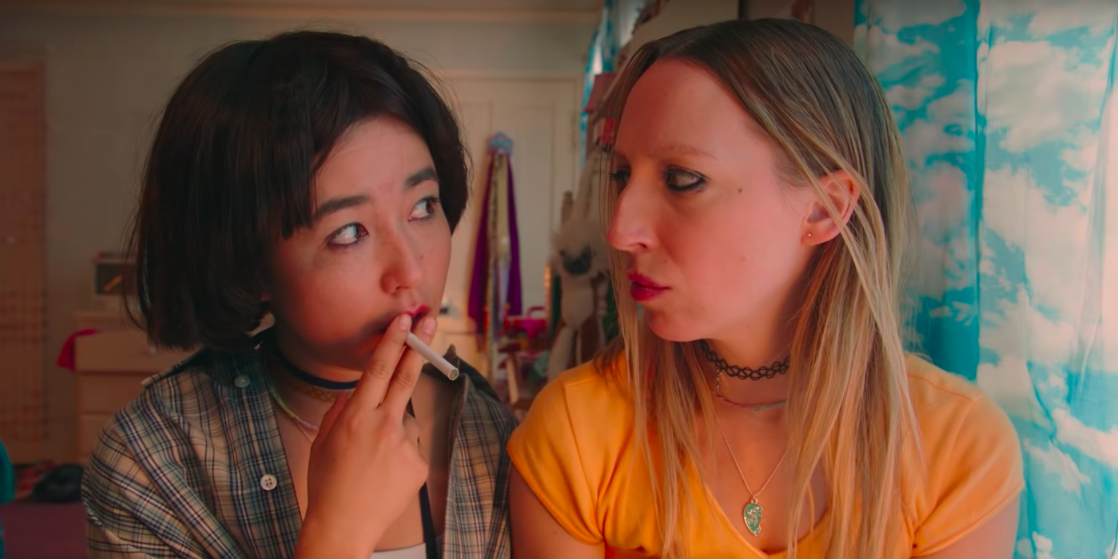 READ MORE:
7) Sex and the City (Amazon Prime)
One of the pioneering sex-positive TV shows of the modern era needs no introduction. The TV adaptation of Candace Bushnell's 1997 novel chronicled the lives of four women in their 30s to 40s living in New York City as they navigated sex, romance, and friendship. The show lasted for six seasons, spawned two feature films, and became one of the most celebrated TV series of all time, while Sarah Jessica Parker's Carrie Bradshaw became an onscreen icon. Certain elements of Sex and the City don't hold up to scrutiny today—such as its overwhelmingly white cast or occasional homophobic and transphobic dialogue—but 21 years after its release, the show still keeps people talking. —B.R.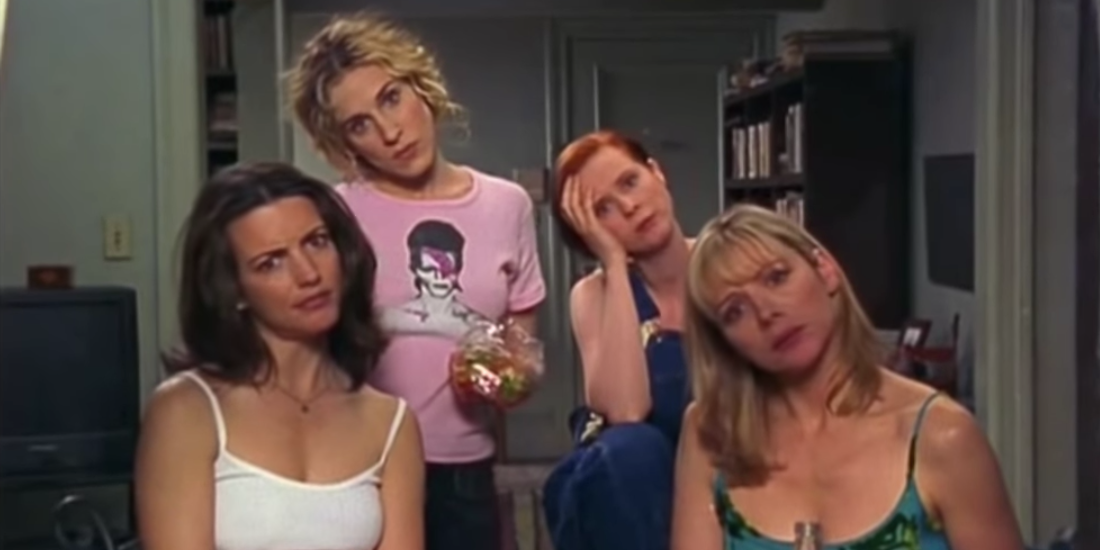 READ MORE:
This Amazon dramedy about a dysfunctional Los Angeles family and its struggles with gender and sexuality is a landmark that's sure to go down in the history of the medium as equal parts influential and important. The show stars Maura (Jeffrey Tambor), a trans woman who comes out to her family and must handle this process in real time alongside her children and ex-wife. Transparent took a dip in quality in its fourth season, and in the wake of sexual harassment allegations, Tambor was fired from the show. But even in its weaker moments, it's still a messy, emotional, riveting rollercoaster. In its stronger ones, it's a masterclass in generating empathy, and one of the most profound sex-positive TV shows available. —C.O.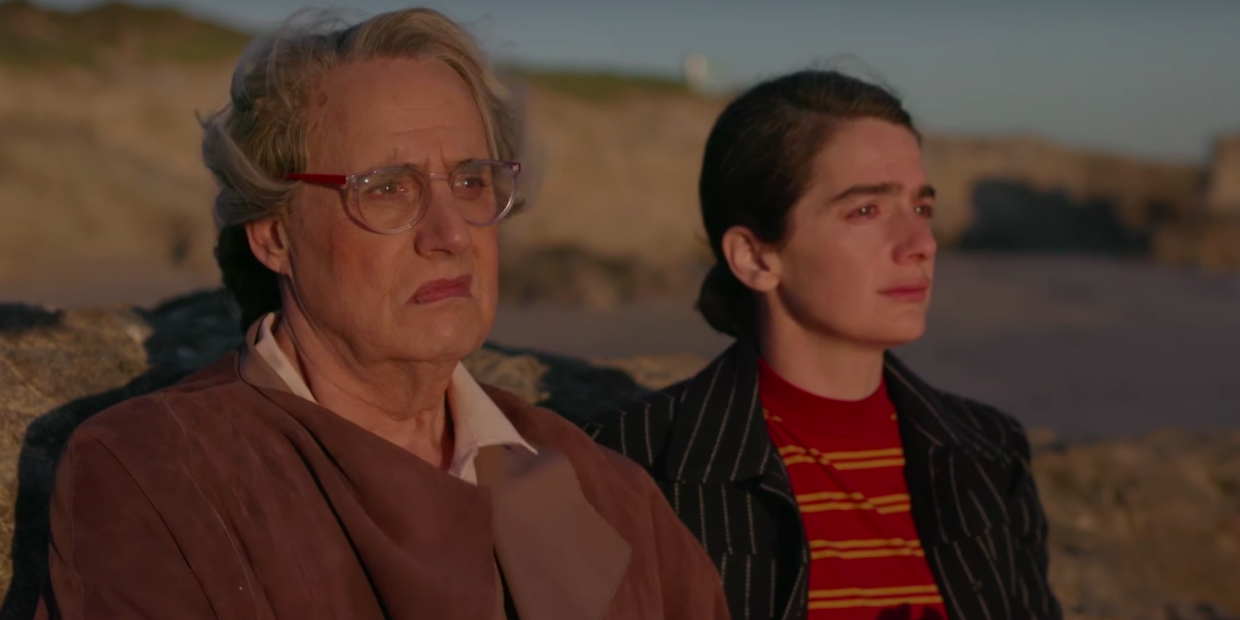 9) Girls (Amazon Prime)
Lena Dunham's critically acclaimed HBO dramedy is largely a reflection of its creator: messy, intimate, and utterly unapologetic. The series, executive produced by Judd Apatow, stars Dunham as Hannah Helene Horvath along with three other women living in New York City, as they grapple with their careers, navigate romantic and sexual relationships, and make plenty of bad decisions along the way. (Sound familiar?) Girls has earned rightful criticism for its overwhelming whiteness and depiction of sexual assault, but it also earned praise for its raw humor and frank portrayal of everyday women. It was very much a show that learned its lessons in real time—much like Dunham herself. —B.R.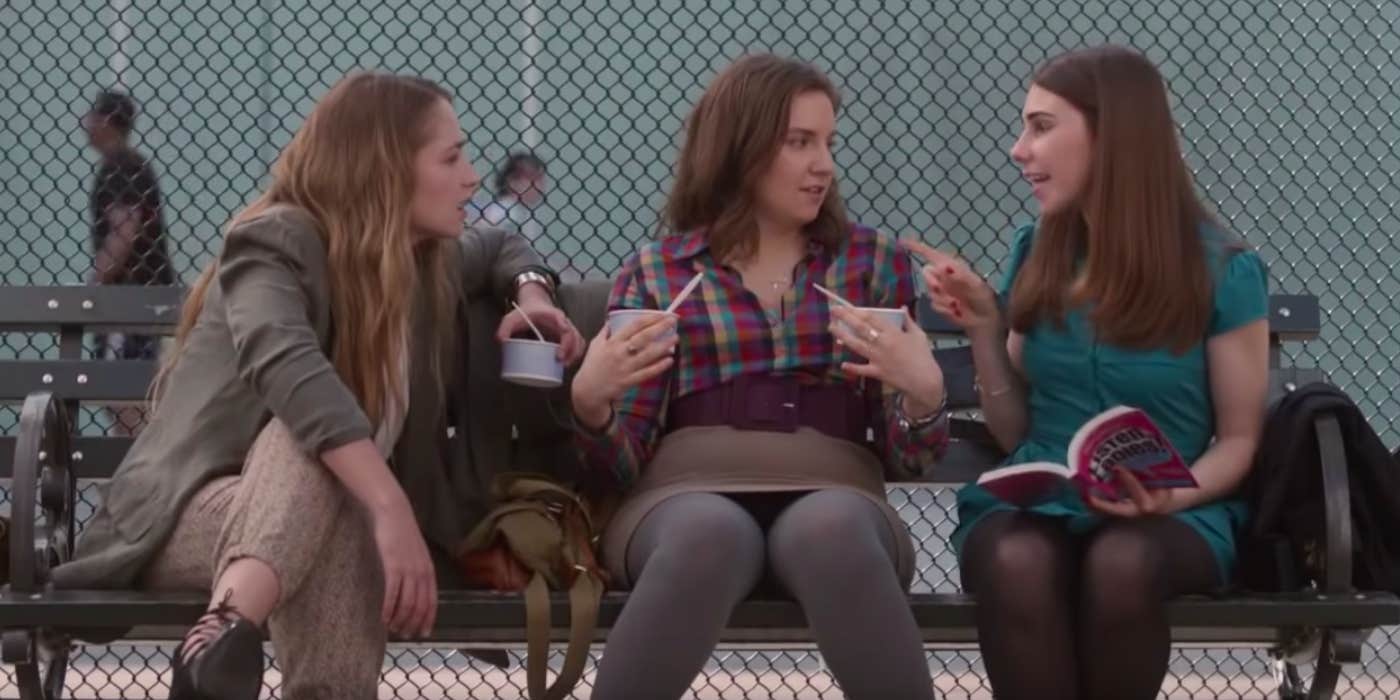 Still not sure what to watch or what service to choose? Here are the 60 best movies on Amazon Prime, 35 best movies on HBO, 50 best movies on Hulu, 105 best movies on Netflix, 15 best movies on Showtime, 25 best movies on Starz, and 45 free movies on YouTube.