Transparent is one of the greatest television shows of all time. The Amazon dramedy about a dysfunctional Los Angeles family and its struggles with gender, sexuality, and everything else is a landmark that's sure to go down in the history of the medium as equal parts influential and important. It's only been four seasons, and Transparent has changed TV, emerging as the streaming age's crown jewel.
Expectations were always going to be high heading into the its fourth season, which lands via Amazon Prime on Friday. It's a moving and gorgeous bundle of episodes, but there's no connecting theme.
Season 4 finds the Pfefferman clan at a crossroads, but then, aren't they always? After a series of personal setbacks in season 3, Maura (Jeffrey Tambor) is starting over with a new love interest and new job, having recently re-entered academia. Ali (Gaby Hoffman), who's also immersed in university life, is reeling from the recent revelations that her former professor and lover had been carrying on several illicit affairs with students. Sarah (Amy Landecker) finds herself being pulled back into a relationship and family life with her husband, Len (Rob Huebel), even after she meets an enticing young woman named Lila (new addition Alia Shawkat), once again forcing her to question everything. And finally, Shelly (Judith Light) has moved in with Josh (Jay Duplass), a change that helps send both of them down paths of self-exploration.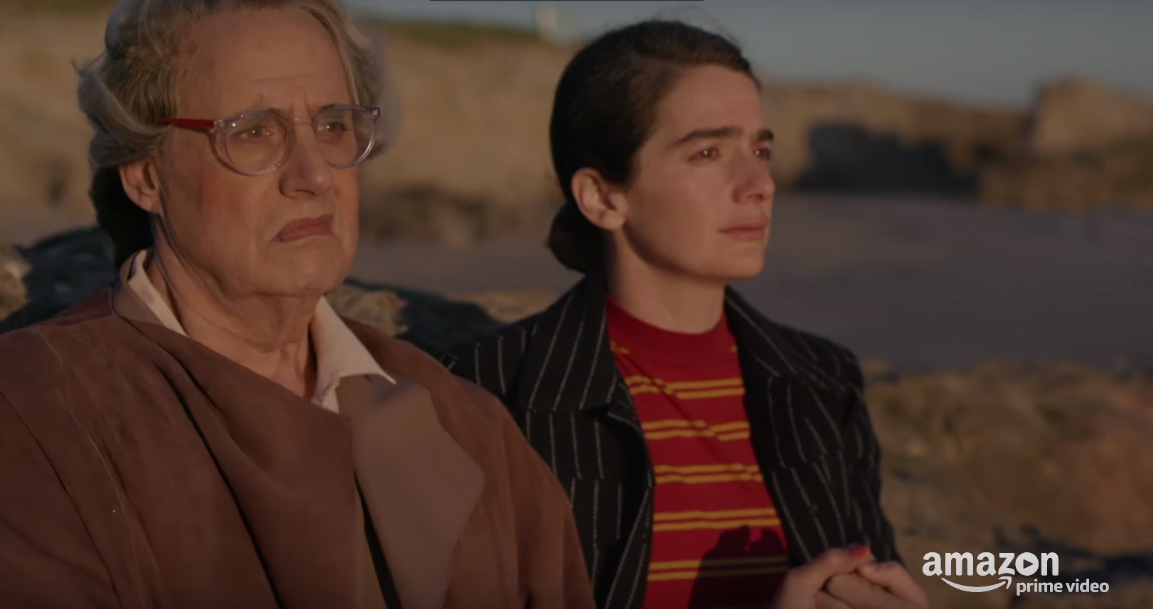 A centerpiece of the season is a trip to Israel, in which Maura embarks on a journey to Tel Aviv for her new professorship to promote a book and give a lecture on the intersection of Judaism and gender. Ali accompanies her on this trip because, well, the Pfeffermanns are good at running away from things—this case in both a figurative and literal sense, as a German-American family renting an Airbnb at the Pfefferman house is driving her nuts. Transparent's examination of Judaism from both a religious and a cultural standpoint has always been one of the best parts of the show, and season 4 keeps this element at the forefront. In every sense, the show is committed to its Jewishness, with the pilgrimage to Israel being the biggest evidence of this so far, even as smaller details such as a trip to the famous (and infamous) Los Angeles deli Canter's serve to highlight the Semitic milieu.
Shelly's discovery of improv and the Upright Citizens Brigade also yields some delightful moments. It's less heavy than her storyline last year, which involved not only the dissolution of a relationship but troubling revelations about her childhood. Yet the performance-driven aspect of her personality is important to who Shelly is as well, a trait which fully emerged in her showstopping Alanis cover from season 3. Her desire to be onstage could easily feel silly or frivolous, but in Judith Light's skillful hands it becomes one of the best plots of the show. Her performance breaks your heart and makes you laugh at the same time, and Transparent is all the better for increasing her role. She effectively stole last season, and she comes close to doing the same with this one as well.
Shelly has many good moments with Josh too, as he continues to sort through his own issues. After the Pfefferman children decide to attend a sex addicts meeting in the season premiere, Josh starts to deal with some of his past trauma. Season 3 found his character melting down under the weight of Rita (Brett Paesel), his childhood babysitter's suicide. Rita had been an important figure in Josh's life, which is why it took him so long to come around to the realization that the sexual relationship they had was child abuse. This arc and the way Duplass has played it has been fascinating and devastating. We don't tend to think of this type of dynamic when we think of child abuse, but one of the things that's so great about Transparent is the way it subverts stereotypes and expectations. The show posits that everyone, no matter how binary their sexuality, no matter how "normal" mainstream society deems them, has their hangups.
Trauma is trauma, no matter if it's outright molestation, or unwanted hugs from a creepy uncle (something we see in one of Ali's flashbacks.)
As per usual, Landecker gets short shrift among the Pfefferman children in season 4. It's not that Sarah's storyline isn't interesting or that her performance isn't stellar, her role just doesn't pack quite as much punch as Josh's and Ali's. She is given a fantastic scene partner in Shawkat (best known as Maeby on Arrested Development), who, after a tour de force turn in TBS' Search Party last year, is proving to be one of the better young actors working today.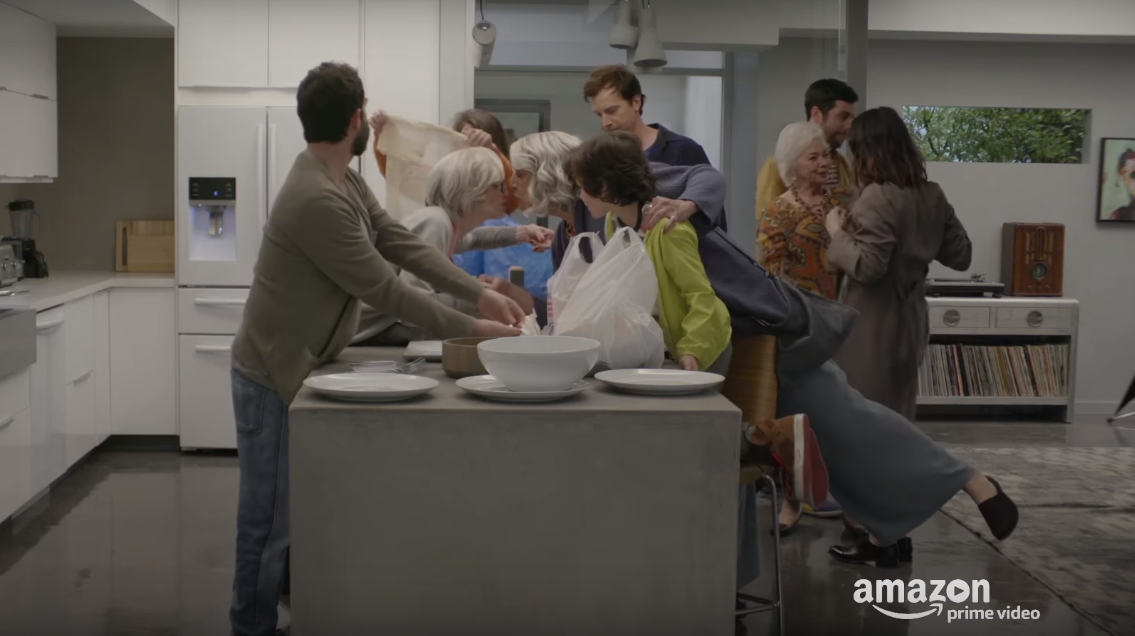 Tambor remains a powerhouse as Maura, so no surprises there. What remains refreshing about Transparent is its insistence in giving actual trans people a role too. Behind the camera, creator Jill Soloway has assembled a crack team including producers Zackary Drucker and Rhys Ernst, writers Ali Liebegott and Our Lady J, and director Silas Howard. Last season also gave us a knockout performance from Trace Lysette, who plays Shea, while season 4 gives Alexandra Billings more chances to shine in the role of Davina.
Tambor has openly stated he would be OK being the last cisgender actor to win an award for playing a trans character. Looking at all the trans talent on this show, one hopes this reality arrives sooner than later.
Where Transparent does falter this season is in honing in on a central theme. If season 1 was our introduction to the Pfeffermans and their world, season 2 put that world into a larger, historical context. Season 3 went smaller, getting back to the root of what makes the characters tick, and ultimately landing on the idea that freedom and acceptance do not negate unhappiness and strife. Season 4 retains all these ideas, but struggles to come up with new ones. There continue to be many beautiful moments, and several big revelations as the story wears on. Yet season 4 struggles to find a driving force the way the past seasons have.
But I'm always going to tell people to watch this show. Even in its weaker moments, it's still a messy, emotional, riveting rollercoaster. In its stronger ones, it's a masterclass in generating empathy, something all great art and entertainment strives to do. 
https://www.youtube.com/watch?v=-EsXMS1YfYs