Robert Eggers considers The Lighthouse a comedy. A dark one. Two men, Ephraim Winslow (Robert Pattinson) and Thomas Wake (Willem Dafoe), are sent to keep watch over a remote lighthouse in the 1890s, and their increasingly fraught mental states are cushioned with fart noises. We know things will go south way before Thomas calls the light his "wife." 
Speaking with Eggers after the Fantastic Fest debut of his second feature, in a Satanic-themed karaoke room he swears he didn't choose—though he admits he owns one of the same decorative goat skulls that sits on a table—he explained that promotion for The Lighthouse was already easier than it was for his debut film The Witch. A24 rolled out cute The Lighthouse-themed emoji, in contrast with the Satanic Temple tie-in for The Witch, which got him briefly banned from scouting locations in Poland for being associated with Satanists. For The Lighthouse, the anchor of Dafoe and Pattinson was enough to keep marketing stunts at bay.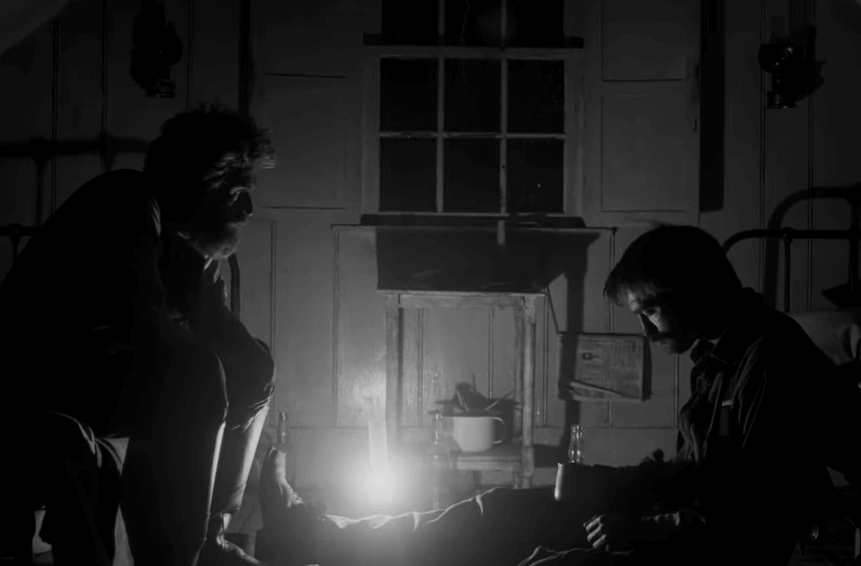 And to their credit, there's never a moment in The Lighthouse when you wish for more characters. Dafoe and Pattinson throw their weight behind looming performances; the dialogue, as with The Witch, is period-specific, crashing in frothy waves of verse. There was no improv, Eggers assures: The actors would have had to study Herman Melville every night to achieve that. Pattinson apparently got very into character by "making myself throw up. Pissing my pants," according to an interview with Esquire. 
As the film only has two leads playing in isolation, the performance by a group of seagulls is particularly impressive (and essential). Eggers got director Chris Columbus to call up his owl trainer from the Harry Potter films, and was offered three gulls—Lady, Tramp, and Johnny—for the film. "One gull was better at singing," Eggers says. "…One was better at pecking. They all had their specialty."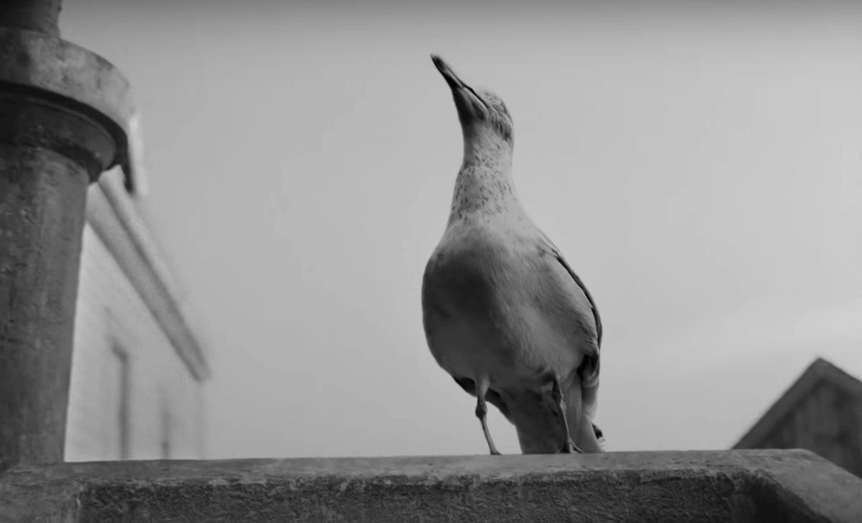 Eggers grew up in New Hampshire, hence his films' regional focus. He did theatre with his brothers, making costumes and sets. That eye for detail is apparent: After scouting for real lighthouses proved futile, a 70-foot lighthouse was constructed for the film, complete with a Fresnel lens recreated by a company in Florida. Eggers wanted that lens because it's period-specific, but also because "It looks like an art deco spaceship or something." When Eggers and his director of photography went to observe a working Fresnel lens in Northern California, "We were quite hypnotized by it." 
Eggers' brother Max, whom he co-wrote the film with, initially had an idea for a "ghost story in a lighthouse." The "basic, basic sketch" came from a tale out of Wales, involving a terrible incident at Smalls Lighthouse in 1801, when two men named Thomas were left stranded for months. (The story was the basis for another film called The Lighthouse, released in 2016.)
"I thought that was a way to get into a two-hander that could be about identity and devolve into some weird, obscure, mad places," Eggers says. Filmed on a remote part of the Nova Scotia coast, the production took about six months and was appropriately besieged by foul weather. Eggers says the locals wanted to keep the lighthouse as a tourist attraction after production ended, but the structure wasn't functional and the elements would have "disintegrated" it.
The historically researched approach to filmmaking is obviously something Eggers savors. There's a little Lovecraftian influence in the New England focus, and some tonal parallels with another recent festival favorite, Color Out of Space. "I'm trying to engage with the folk culture of where I come from," Eggers says. "I tried to develop three other things that didn't take place in New England but this is the one that got greenlit."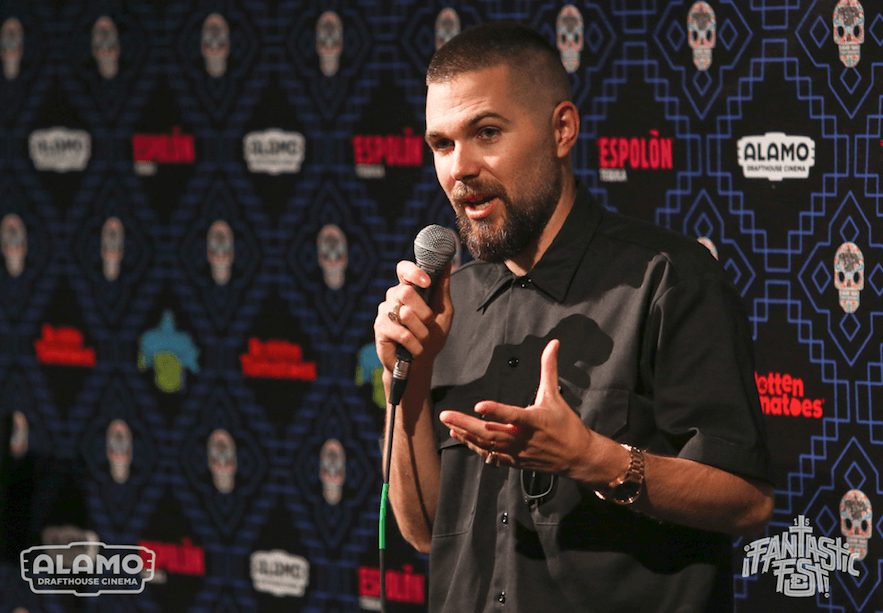 Eggers doesn't deny the lighthouse is one big metaphor. Whereas The Witch focused on the monstrous feminine, The Lighthouse is about the fog of masculinity. Thomas is the sea, maybe even from the sea; Ephraim is the earth, a "timber man." Together they make mud, stomp around in it. There is another character: Eggers researched mermaid lore for one scene involving a horny and possibly hallucinating Ephraim and a siren (played by Valeriia Karaman). In mythology, the mermaid is historically a more symbolic figure. In The Lighthouse, Eggers made a creative choice.    
"It's interesting that the function of the mermaid as the dark feminine, femme fatale for men, it's interesting that [the mermaid] is generally missing genitals," he says. "I don't know what that means. But ours was not missing genitals." 
Eggers says he "never had a period of twiddling my thumbs" between The Witch and The Lighthouse, though securing financing for The Witch was something of a struggle. He adds that his next project does not take place in New England, but that perhaps years from now there will be another film in the "trilogy." Despite the dark comedy of The Lighthouse, Eggers isn't sure he would ever do a more straightforward comedy: "Mythology, folklore, religion, folktales, fairytales. That's what I enjoy."
The Lighthouse debuts Oct. 18.