Color Out of Space, Richard Stanley's first feature film in close to 30 years, shows how quickly a family can dissolve when there's an uninvited guest.  
Color Out of Space
RELEASE DATE:
To be announced
DIRECTOR:
Richard Stanley
This adaptation of H.P. Lovecraft updates the story of alien invasion for 2019.
Adapted from a 1927 H.P. Lovecraft short story about a family driven mad by the aftereffects of a meteorite, Color Out of Space switches a few plot points up. In this version, the narrator is hydrologist Ward (Elliot Knight), who's introduced when he interrupts the spell of teenager Lavinia Gardner (Madeleine Arthur). Her family recently moved to an isolated farm in Arkham, Massachusetts, a recurring setting in Lovecraft Country. Dad Nathan (Nicolas Cage) is a reluctant alpaca farmer; mom Theresa (Joely Richardson) works in finance and is recovering from breast cancer surgery; son Benny (Brendan Meyer) smokes weed and looks at space photos; youngest Jack, played by The Haunting of Hill House's Julian Hilliard, is the first family member to sense a presence after the meteorite crash.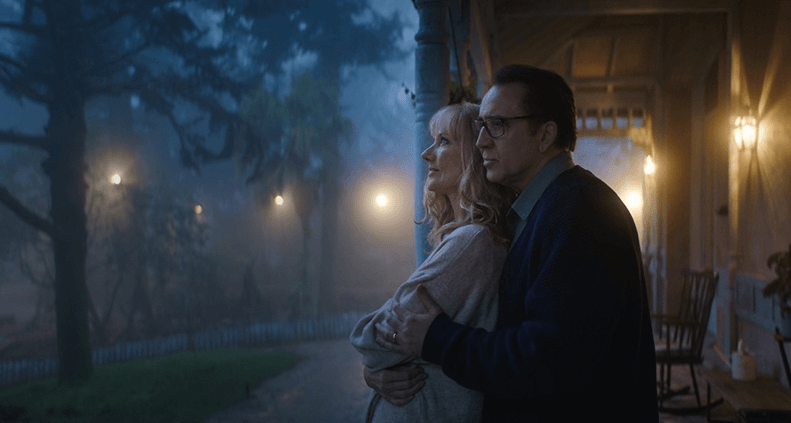 Everything around the farm soon turns a pulsating purplish-red; the unidentified guest has brought new life with it, but poisoned the soil. Ward tests the water and finds some weird stuff, but Ezra, the pot-smoking "squatter" who lives near the Gardners (a perfectly cast Tommy Chong), is looking way beyond the water. So many Lovecraft stories focus on that cosmic dread, of knowing that there are forces beyond our control and comprehension. There's mention of climate change on TV in one scene, but it's mostly background noise. 
Stanley was famously replaced as director of 1996's The Island of Dr. Moreau, the events of which are chronicled in 2015 documentary Lost Soul: The Doomed Journey of Richard Stanley's The Island of Dr. Moreau. His 1990 debut Hardware concerns a future war between humans and robots. So Color Out of Space falls in line with its tale of otherworldly fusion. The unnamed alien matter morphs alpacas into a mewling mass, connects mother and son in a way that is not healthy, tailors time and memory. 
And then there's Cage, who appears to slip into a different accent in one portion of the film; I couldn't tell if it was a flub or the alien matter overtaking him, but maybe that's a testament to Cage's acting. He hits his yearly quota for being bloody and screaming in a film, though last year's Mandy (which looks like it could be set in Lovecraft Country) had the emotional stakes Color lacks. There are heavy Annihilation vibes, too, but the family expresses no real wonder at what's changing them. Beyond Lavinia's interest in Wicca—and a desire to rid her mother of cancer—there isn't much in the way of deep character sketches.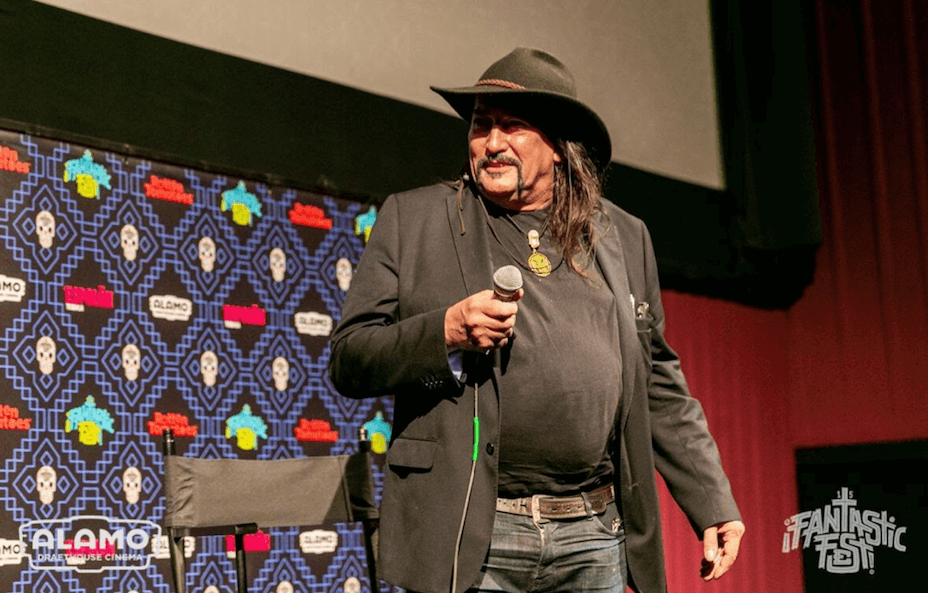 After the film's U.S. premiere at Fantastic Fest, Stanley told the crowd that he wanted the adaptation to address Lovecraft's long history with racism and misogyny, and Jordan Peele is trying to do the same with HBO series Lovecraft Country. I'm all here for a recontextualization of Lovecraft's work, but by the end of the film—which was just picked up for future release by RLJE Films—it felt like I'd only watched half the story.