On Sept. 5, 1862, meteorologist James Glaisher and aeronaut Henry Tracey Coxwell embarked from Wolverhampton, England, upon what remains to this day the most ambitious balloon journey in human history. Glaisher, a pioneering weather scientist who hoped to gain insight into atmospheric conditions, busied himself taking measurements until he passed out from altitude sickness; Coxwell, whose had lost feeling in his hands, scrambled out of the balloon's basket to yank the balloon's frozen valve-line open with his teeth. They had traveled seven miles above ground.
The Aeronauts
RELEASE DATE:
12/20/2019
DIRECTOR:
Tom Harper
STREAMING:
Amazon Prime
Felicity Jones and Eddie Redmayne fail to lift off in this dreary historical drama based on a real-life scientific balloon expedition.

Tom Harper's new film, The Aeronauts, written by Jack Thorne, reproduces certain elements of Glaisher and Coxwell's historic trip, chronicled in Richard Holmes' book Falling Upwards: How We Took to the Air, upon which the film is based. The film depicts the dramatic balloon journey and the life-threatening conditions that the aeronauts experienced upon reaching the upper reaches of the troposphere, but the filmmakers have made significant changes to the historical record, most notably by replacing Henry Tracey Coxwell with a fictional female character, Amelia Wren (Felicity Jones).
Amelia, a skilled aeronaut, has abandoned her profession in the wake of her husband's tragic death in the air. When James Glaisher (Eddie Redmayne) first approaches her to ask her to take him into the air to facilitate his scientific study of meteorology, she is hesitant, but ultimately cannot resist her desire to return to the sky, despite her more conventional sister's disapproval. Glaisher, meanwhile, has struggled to be taken seriously by his peers in the scientific community, who do not take the study of weather seriously—they sneer at his coining of the term "meteorology"—and without Amelia's help, he will never manage to make it into the air. 
---
The 19 Best Movies on Amazon Prime:
---
The film parcels out this background information through flashbacks, while dedicating the majority of its runtime to the balloon flight. The film's choppy pacing and generic writing makes it difficult to get a real hold on the characters, who feel more like cardboard cutouts than real people. The film never seems quite sure of how to present their relationship: at times they act like near-strangers, and at other times overly familiar; occasionally they flirt, but they are not romantically involved. Jones, who has the better part, makes the most of a bad script and throws herself into her character's feats of physical bravery with gusto. Redmayne, a gifted and charming actor with an unerring nose for dull projects, is given no opportunity to make use of his talents here.
But The Aeronauts suffers from a problem larger than its mediocre execution: at its core, it lacks any real reason for being. It has no ideas: not about weather, or science, or Victorian England. Though meteorology is a vital science, one that people across the globe engage with on a near-daily basis, the film fails to make a case for its importance. Glaisher's impassioned speeches to his dismissive colleagues at the Royal Society, London's premiere scientific institute at the time, about the importance of understanding the sky and the value of predicting the weather sound like parodies of stirring speeches in a more substantial film.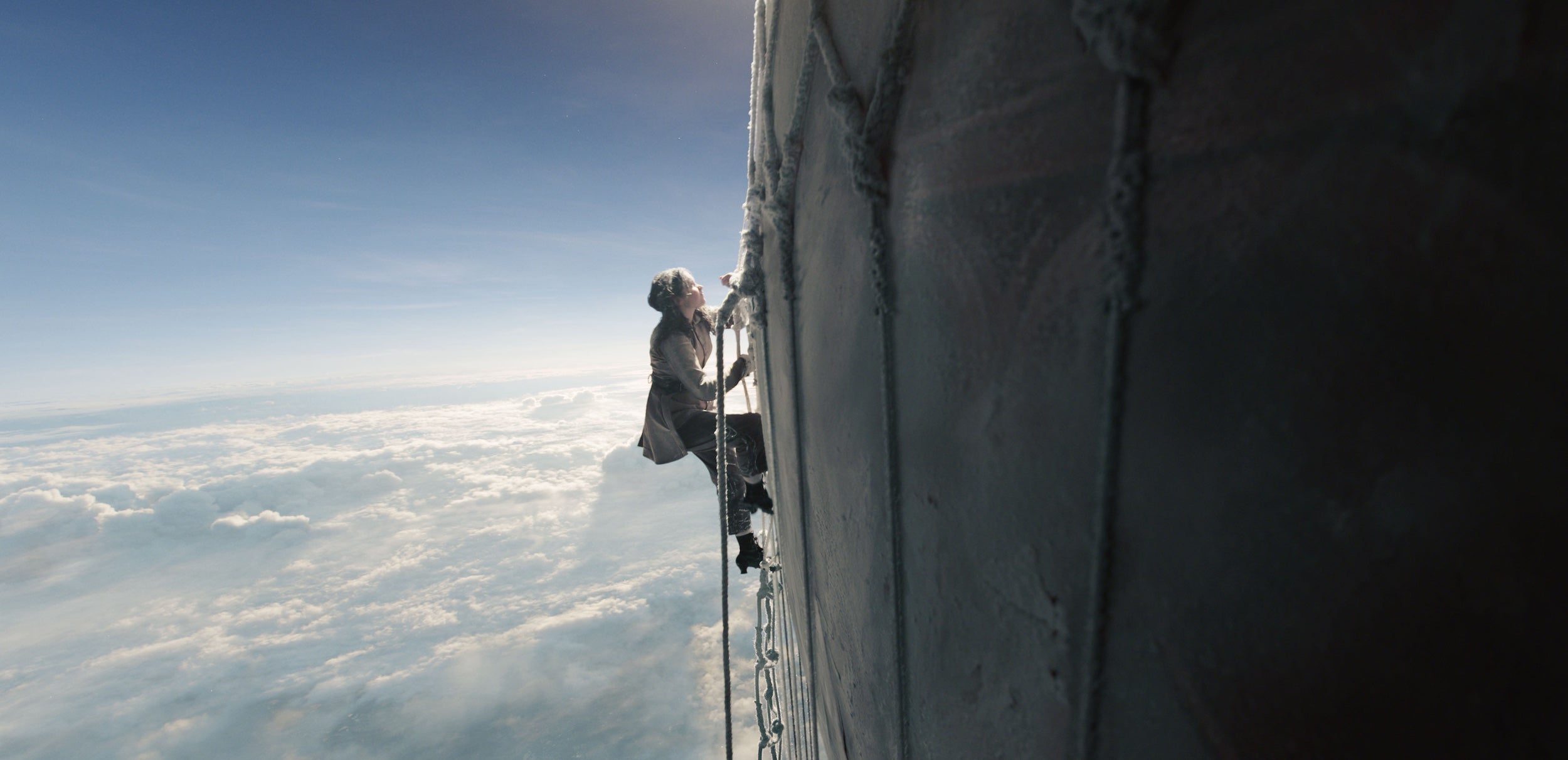 James Gray's celebrated film The Lost City of Z (2017), a biopic of real-life Victorian explorer Percy Fawcett, includes similar scenes of Fawcett presenting his findings on an ancient civilization in the Amazon to incredulous colleagues at the Royal Geographical Society. In that film, Fawcett's fight against the scientific establishment speaks to the larger theme of imperialism. The Aeronauts fails to connect Glaisher's defense of meteorology to any larger scientific or philosophical idea (climate, for instance). And the scientific establishment of Victorian England was not, in fact, hostile to the study of weather: the real Glaisher co-founded the British Meteorological Society with several other scientists twelve years before his famous balloon flight, and the British government established a meteorological office around this time. Even before the publication of Charles Darwin's On the Origin of Species, in 1859, Britain was brimming with curiosity about science; in its wake, popular interest in science exploded. A more interesting film would have capitalized on this dynamic moment in history, instead of returning to the tired narrative of one man fighting against the establishment.
The film's superficial approach to representational politics reflects a similarly lazy approach to history. Presumably, the filmmakers felt that transforming Coxwell into a female aeronaut who accomplishes impressive feats would be inspirational. But Amelia Wren never existed, and her acts of heroism in the film feel hollow as a result. There were real female scientists, like astronomers Caroline Herschel and Mary Somerville, in nineteenth-century England, but their lives were not as superficially thrilling as Amelia's is in this film. Instead, their struggles and accomplishments reflect the real experiences of smart, determined women in 19th-century England. This film, however, is uninterested in the reality of those experiences.
The Aeronauts is also uninterested in the experiences of people of color during this period. Himesh Patel, a British actor of Indian descent, plays Glaisher's friend and assistant John Trew, in the film. Trew only appears in a few scenes, all in support of Glaisher, and his ethnicity is not commented upon. Many people of color lived in Victorian England, but only one Indian man was inducted into the Royal Society in the 19th-century: Ardaseer Cursetjee, a shipbuilder, in 1841. John Trew, had he existed, would have faced extraordinary prejudice and difficulty in 1862, none of which is depicted in the film.
Race-blind casting can be invigorating: Armando Iannucci's The Personal History of David Copperfield, based on the novel by Charles Dickens, premiered to acclaim at film festivals this fall, and will be released in the United States next year. Iannucci cast actors of various ethnicities to play Dickens' expansive cast of characters, including Dev Patel and Benedict Wong. "I want the audience to feel that this is a fresh story and a new story, rather than us telling something that's been told for centuries," Iannucci told IndieWire. 
In The Aeronauts, by contrast, the inclusion of Patel feels tokenistic, rather than subversive. A literary adaptation can cast actors as familiar characters without commenting on the color of their skin, but a film that nominally depicts real events cannot include fictionalized marginalized people and ignore history's darker elements without feeling exploitative. The Aeronauts wants to have its cake and eat it, too: to include women and people of color without seriously addressing the realities of sexism and racism in Victorian England, while also telling an inspirational true story about a great feat of Victorian scientific exploration. The result is a bland, sanitized film that neither engages meaningfully with history nor inspires much awe.