Questlove called out mass praises of President Donald Trump following the his meeting with North Korean leader Kim Jong-Un on Tuesday. The DJ and musician posted an Instagram Story early Wednesday depicting human rights abuses in the country.
Questlove's post showed several alleged firsthand accounts of North Korean torture practices taking place in survivor camps, shared by way of graphic cartoons. The drawings, which show life in North Korean prisons and concentration camps, were made by escapee Kim Kwang-Il. He released the documents to the United Nations in an investigation that came to a head in 2014, according to the Atlantic.
According to his Kim's accounts, and those of 200 other prisoners who testified to the U.N., North Korea harbors upwards of 200,000 prisoners in similar camps.
In his Instagram Story, Questlove shared cartoons of one prisoner having his finger cut off for accidentally dropping a machine, another being burned over fire as a form of punishment, and another being confined to a 120-by-100-centimeter cage and starved with nothing to eat but mice.
Warning: The following screenshots contain graphic imagery.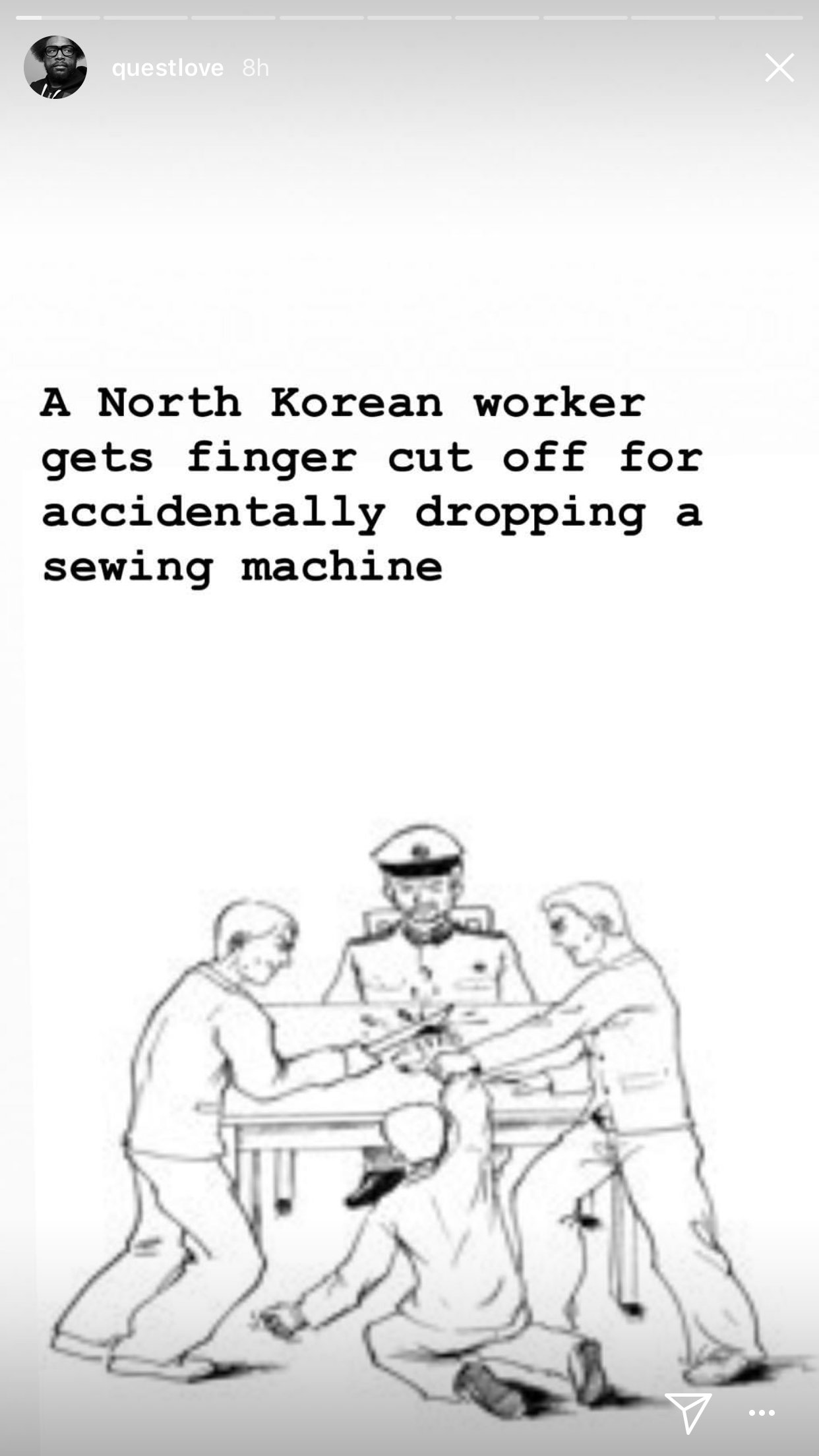 "Before y'all non-informed cats start high fiving the 'event' of the past 48 hours and start thinkin' 'welp this couldn't have been a bad thing' think again,'" Questlove wrote, referencing Trump's negotiations with Kim. 
Questlove has always been vigilant in voicing his opinions about the world around him, whether it be in his music, writing or on social media. The Philadelphia-born instrumentalist was the co-founder of The Roots, the eclectic hip-hop outfit that rose to prominence in the '90s known for jazz-fusion and an often sociopolitically-charged style. He's on Jimmy Fallon every night as a member of the in-house band, and he's ventured into music journalism, hosting his own radio show with curated music and special guests every week.
He's also been heralded as one of the most influential voices on Twitter, touting 3.01 million followers on the platform and often using it to share his witty takes on politics, music, and pop culture.
The musician tweeted Tuesday to troll political efforts of the president, writing "bury me now," in one quote tweet where The People's Court theme music was layered over video of the Trump and Kim summit. He wrote "this is killin' me," in another that poked fun at the baggy attire Trump and Kim both sported at the summit. He also retweeted one meme that puts a twist on the popular "man looking back at another woman" meme and effectively blasts the president.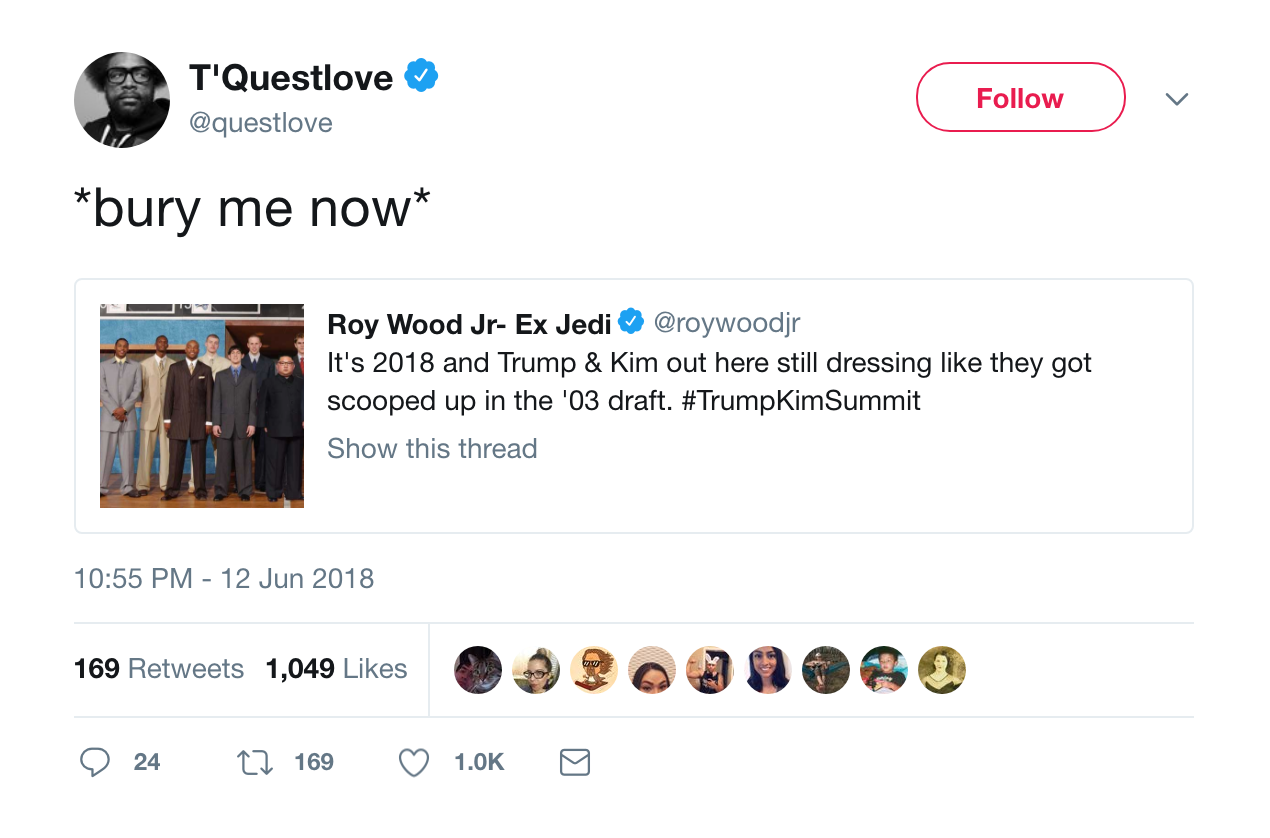 Despite the confident shots, many wondered about the accuracy of the cartoons Questlove posted.
"Many are asking are these tales true," he wrote in a final post. "These are first-hand accounts of North Korea torture camp survivors."