Late in Dolemite Is My Name, Lady Reed (Da'Vine Joy Randolph) thanks her Dolemite co-star Rudy Ray Moore (Eddie Murphy) for putting her in his movie, and giving her a chance: "I'd never seen nobody that looks like me up there on that big screen." 
Dolemite Is My Name
RELEASE DATE:
Oct. 4 (theaters), Oct. 25 (Netflix)
DIRECTOR:
Craig Brewer
STREAMING:
Netflix
Eddie Murphy and Wesley Snipes shine in this joyful biopic of a self-made man.
Once upon a time in Hollywood, Moore made a film that bucked convention, even within the newly emerging blaxploitation genre. Dolemite, released in 1975, was an action film but also a comedy, and Netflix's Dolemite Is My Name traces Moore's ascent from floundering comedian to auteur, with Murphy in total command. Directed by Craig Brewer, who's also helming the Coming to America sequel, the film begins with Moore in a desperate state, trying to get the DJ at the record store he manages (Snoop Dogg) to play his own record. It's the mid-70s and tastes have moved on—that applies to his comedy act as well. After lifting some hyperbolic lines from a local vagrant (Ron Cephas Jones) and polishing them, he creates a pimp persona, Dolemite, and starts to get a following.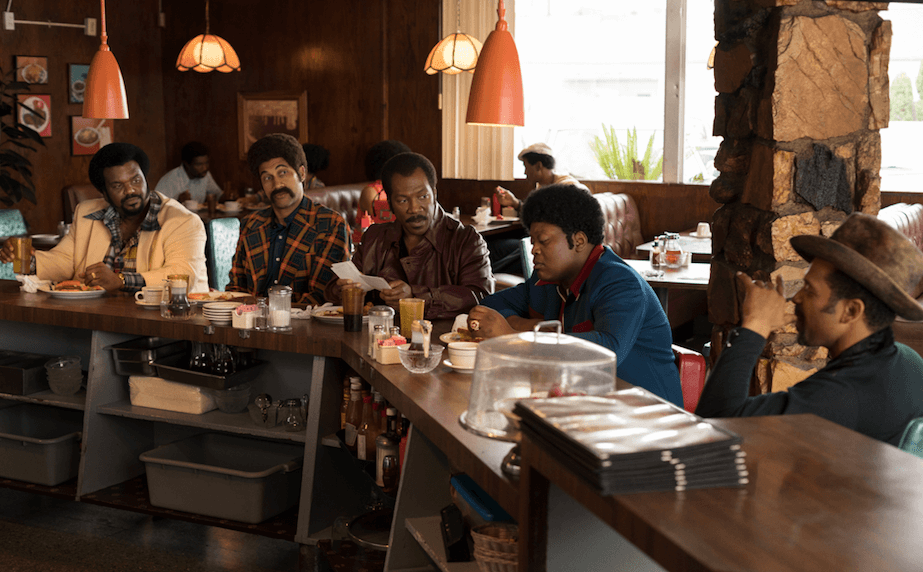 Moore's raunchy proto-rap albums make him a name, but he's savvy enough to know that isn't enough to break out. He enlists his crew (Titus Burgess, Mike Epps, Craig Robinson) to help make a movie, even though he has no idea how. He recruits playwright Jerry Jones (Keegan-Michael Key) for the script; D'Urville Martin, an actor brought on to direct Dolemite, is played by Wesley Snipes, and he so fully inhabits the role I honestly didn't recognize him his first time on screen. After telling Moore that he's been in a Roman Polanski movie, and therefore too good for his low-brow project, he's reminded that he was the elevator operator in Rosemary's Baby. 
We get a look at the trial and error of the DIY filmmaking process, from the baby-faced UCLA film school students brought in to actually film the movie, to Martin informing Moore that Black actors have to be shot differently than white actors, to an all-or-nothing test screening in Indianapolis. Ruth E. Carter's costuming is absolutely stunning, mimicking Dolemite's actual clothing. We also get a look at Moore's insecurities: He has his own body-image issues, despite often being naked on his album covers. He's nervous about the film's sex scene, so on the advice of Lady Reed, a singer he picked up on a tour stop, he makes it funny. Refreshingly, he isn't given a love interest; his friendship with Lady Reed is the film's emotional center.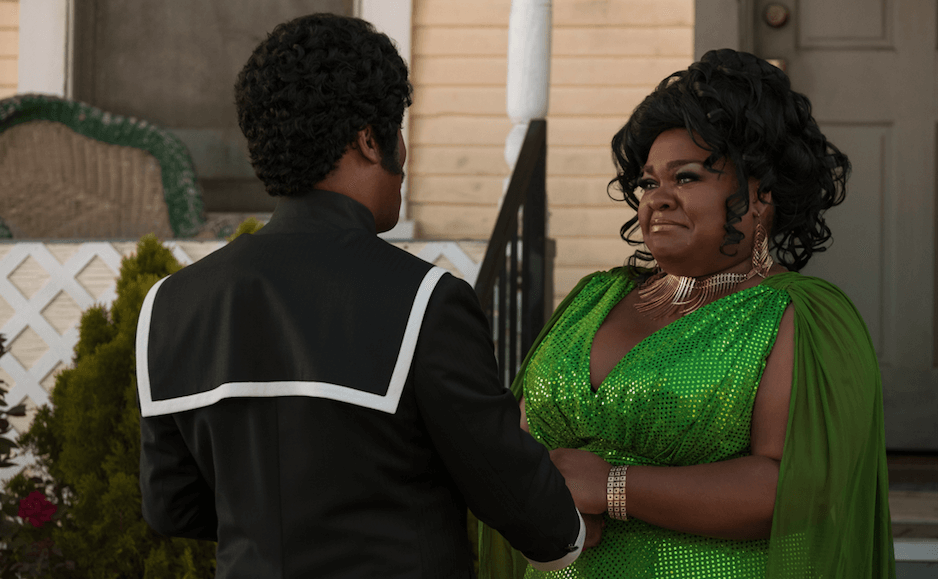 Dolemite Is My Name follows the typical Hollywood biopic beats, echoing Brewer's Hustle & Flow, and ends when Dolemite succeeds, stopping short of a more complete sketch of Moore, or an exploration of how his other films were received or critiqued. The film releases Oct. 4, a few weeks before its Netflix debut, signaling that the platform thinks it can reach a wider audience—and maybe pick up some awards, since Hollywood loves movies about Hollywood. But as a movie about who we make movies for, it works on a couple of levels. 
Still not sure what to watch on Netflix? Here are our guides for the absolute best movies on Netflix, must-see Netflix original series and movies, and the comedy specials guaranteed to make you laugh.