On paper, Ben Affleck's film Air sounds like a new entry in the "dudes rock" film genre. Based on the true story of how Nike partnered with Michael Jordan in the 1980s to create the Air Jordan line of sneakers, it stars Affleck as Nike co-founder Phil Knight and Matt Damon as Sonny Vaccaro, the executive who signed Jordan.
Jason Bateman, Chris Tucker, Chris Messina, and Julius Tennon co-star. Yes, that's a lot of dudes, and it's clear that they all had fun making the film. 
Air

Release Date:
April 5, 2023
Director:
Ben Affleck
Release:
Theatrical, followed by Amazon Prime
'Air' follows the team who signed Michael Jordan to Nike. The film works due to its ensemble cast—namely Viola Davis.
But the tone changes immediately once EGOT-winner Viola Davis (who plays Jordan's mother, Deloris) appears onscreen. Her presence alone solidifies Air as a serious film, and she delivers some of the movie's best lines. Her role is not just the mother of Michael Jordan—she's also his strongest advocate, and she wants her son to get the best deal. Affleck clearly recognizes the effect Davis can have in a film, and he positions her to easily steal scenes. Without Davis, the film wouldn't work as well as it does. 
Air begins, like many product-origin stories, in an office. Damon's Sonny is pondering which basketball player to sign to a contract with Nike. The main dilemma, once he lands on Jordan, is how to get Jordan to choose Nike among competitors like Adidas and Converse. We already know what happens, of course, but getting to that point is more interesting than you might expect. A large part of this is due to the star-studded cast interacting with each other.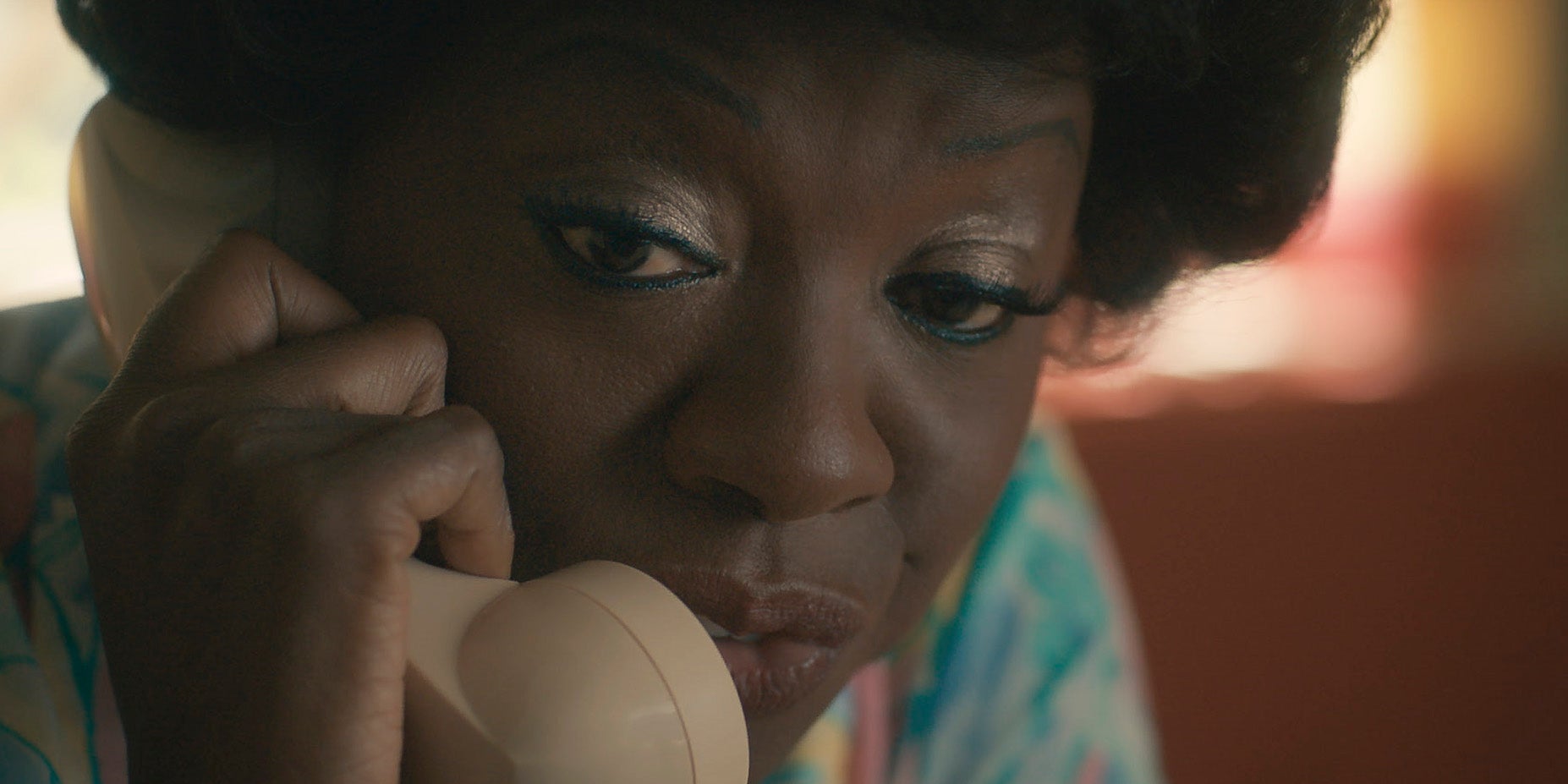 The standout, besides Davis, is Chris Messina—an underrated member of the Chrises of Hollywood. Messina is captivating and laugh-out-loud funny as Jordan's agent David Falk—appearing mostly in phone call scenes between him and Damon. Matthew Maher also gives a notable supporting performance as Peter Moore, who designed the first Air Jordan sneaker. Maher, who is also great in HBO's Our Flag Means Death, clearly has a knack for playing delightfully weird and eccentric characters.
The biggest question I had going into Air, which closed South by Southwest (SXSW)'s film and TV festival on March 18, was if the film would appeal to a general audience outside of Jordan fans and sneakerheads. And I think that it does—the premiere received lots of laughter and applause from the audience, as well as cheers for Affleck and the actors involved.
Air follows a well-trodden format for stories that revolve around a famous deal. (Apple's Tetris, which also premiered at SXSW, has a similar trajectory.) But one element that is different here is who the film focuses on. Sonny is clearly the main character, and most of the tension revolves around his relationships with Jordan's parents and agent. We don't ever see Michael Jordan (except from behind) or hear from him (outside of a "hello" on a phone call), despite him being a major character in the story. According to Affleck, who introduced Air, this was a "deliberate choice," adding that he joked that he told Jordan he was "too old to play the part" himself. 
"Because he is such an icon—an undisputedly important and meaningful figure, someone everyone holds in such high esteem—we didn't want to shatter the illusion, but rather let the audience invoke their own memories and experiences of what Michael Jordan means," Affleck elaborates in a press statement. 
The decision to not show Jordan's face might be confusing to some viewers—the camera seems to go out of its way to show the young actor playing him at odd angles, and he doesn't talk to anyone in a meeting scene. But the overall message of the film comes across well despite not showing young Michael Jordan's perspective. Air is a film about a history-making deal—and all the conversations that led to it. Along the way, we get some fun needle drops, entertaining dialogue, and a scene of Affleck walking around in a colorful running ensemble that is likely to become a meme.
There are similarities in tone to Affleck's 2012 film Argo. Both of them rely on an ensemble cast to tell the story, and, like Argo, Air is likely to become a crowd-pleaser. 


We crawl the web so you don't have to.
Sign up for the Daily Dot newsletter to get the best and worst of the internet in your inbox every day.