It's the question that has divided friend groups and water coolers across America. You've argued about it with your grandma and that girl from high school on Facebook. Which Chris is the best: Hemsworth, Pine, Evans, or Pratt?
As Pine himself pointed out on Saturday Night Live, they may be difficult to tell apart. They're all white chiseled guys in their mid-30s who star in major Hollywood franchises. Hemsworth and Evans are superheroes, while Pratt and Pine fight space evil with diverse bands of intergalactic misfits. (But at least Pratt has a talking raccoon.)
One's favorite Chris is a matter of taste, of course, but to save you time at your next family function, the Daily Dot has devised an empirical answer to the debate that never ends. To determine the best Chris—once and for all—we looked at their social media following, Google hits, box-office earnings, search traffic, and critical acclaim. These statistics were then ranked. A first-place score earned four points, while second place merited three points, third place two points, and coming in last just one point.
If you're one of the two people who loves the Thor movies, you may not want to read on.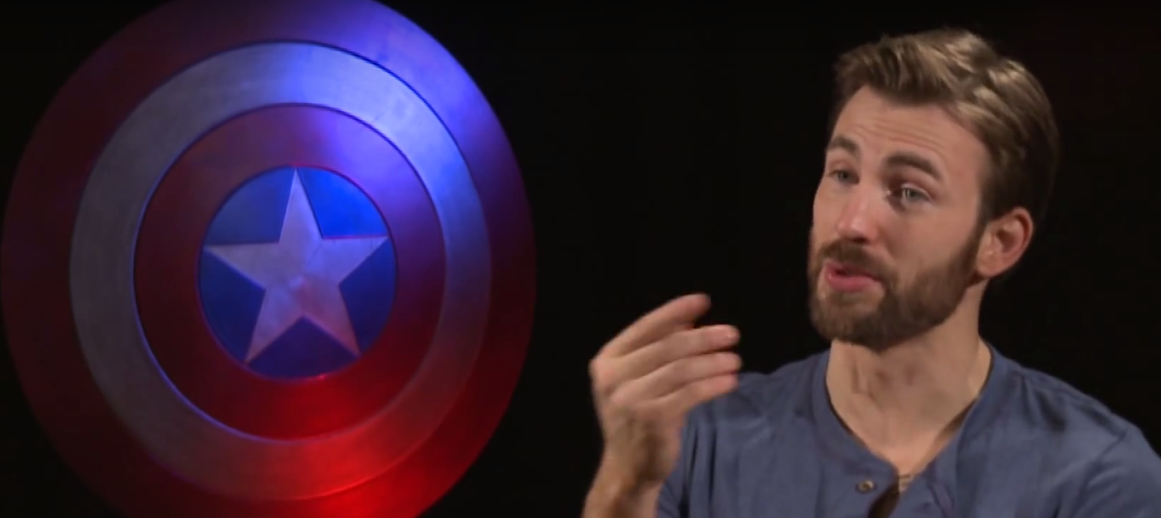 Social media following
Measured by Twitter, Instagram, and Facebook
1) Pratt—20.7 million followers
Twitter: 4.4 million
Instagram: 12.7 million
Facebook: 3.6 million
Pratt is very good at Instagram. The reluctant fitness enthusiast—who stays on a constant diet because of his Marvel schedule—plays a recurring game with his followers, "What's My Snack?" In the segment, a befuddled Pratt attempts to pronounce the name of whatever concoction his trainers have devised for him today: "Kuh-kay-oh bay-oh-bab banana chia?" His posts are charming and self-effacing, making it difficult not to fall in love with him.
2) Hemsworth—18.7 million
Twitter: 2.4 million
Instagram: 10.4 million
Facebook: 5.9 million
Hemsworth's following is solid and well-rounded. He comes in second in the number of Facebook and Instagram followers, which matches where he places overall. But his presence, while ubiquitous, is fairly bland—which is a perfect metaphor for Hemsworth himself.
3) Evans—12.7 million
Twitter: 5.8 million
Instagram: N/A
Facebook: 6.9 million
Evans has a strong following on Facebook and Twitter, which highlight the actor's good-natured guilelessness. The man just is Captain America. But what really hurts him in this tally is not being on Instagram, although a number of devoted fan pages upload photos of the hunky, hunky superhero for him.
4) Pine—N/A
Twitter: N/A
Instagram: N/A
Facebook: N/A
Pine isn't socially active, which both makes him awesome and ensures he comes in dead last in this race. If you're the kind of person who thinks that not being on Facebook is the ultimate panty-dropper, Mr. James T. Kirk is the Chris for you.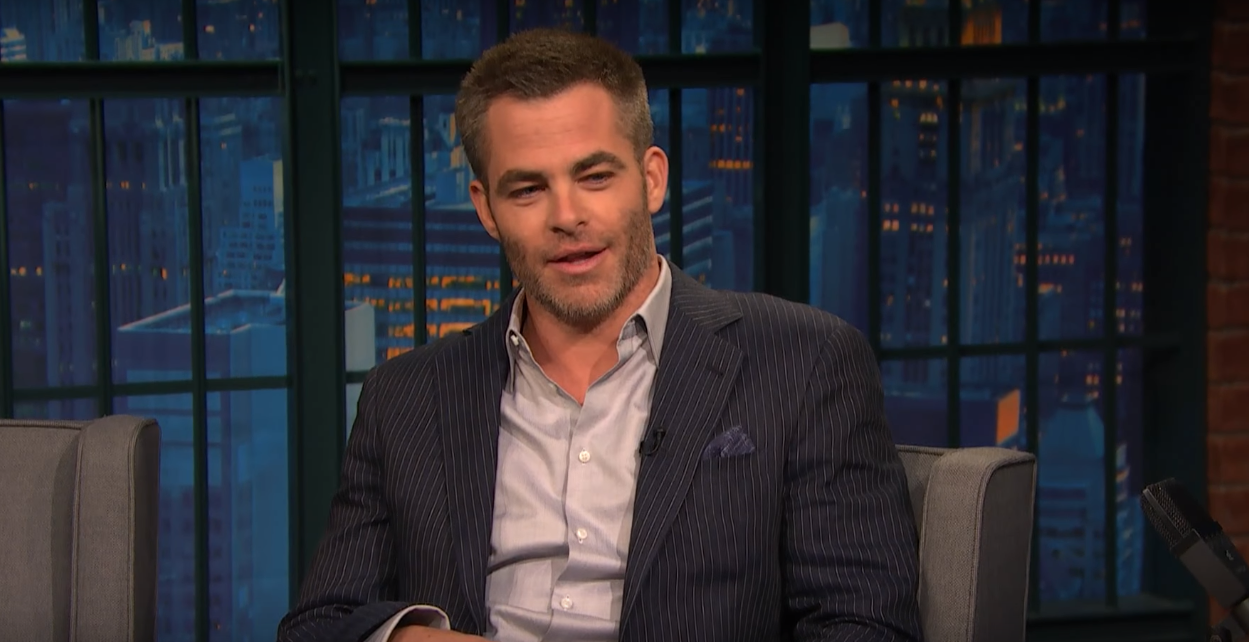 Google hits
Measured by Google Search Engine
1) Evans—95.4 million
The internet really loves Evans, but more than anything, it loves his opposites-attract romance with Jenny Slate. Evans met the former Parks and Rec actress (also known for voicing Marcel the Shell) on the set of the indie drama Gifted. The two broke up last year, but most of Evans' search hits outside of the Captain America franchise are about their relationship. In April, E! proclaimed Evans the "best ex-boyfriend ever."
2) Pine—36.9 million
Pine was perhaps the least well-known of the four Chrises until recently, but he's definitely having a moment. After a great hosting gig on Saturday Night Live, he drew raves for playing Steve Trevor in Patty Jenkins' Wonder Woman. Elle recently asked when Pine "got so hot," but anyone who saw Princess Diaries 2 knows he's always been hot. America finally noticed.
3) Pratt—28.8 million
It's something of a surprise that Pratt didn't place higher on this list. The former Parks and Rec actor first made waves on the internet after bulking up for Kathryn Bigelow's Zero Dark Thirty and became an absolute phenomenon after—thanks to his numerous roles in megahits like Jurassic World and Guardians of the Galaxy. If anything, his lack of search traffic shows that the constant Pratt charm attack may be too much of a good thing. Even when you're famous, distance makes the heart grow fonder.
4) Hemsworth—8.6 million
Hemsworth is at something of a disadvantage, because an actor's search traffic tends to be tied to their franchise. Of all the Marvel superheroes, Thor has been the least well-served by his film series—which has struggled to fit the comics' campy tone with the Wagner-like ambitions of directors Kenneth Branagh and Alan Taylor. Taika Waititi may be the man to finally master Thor with the upcoming Ragnarok. Early trailers showcase a light-hearted vibe similar to Waititi's vampire comedy What We Do in the Shadows.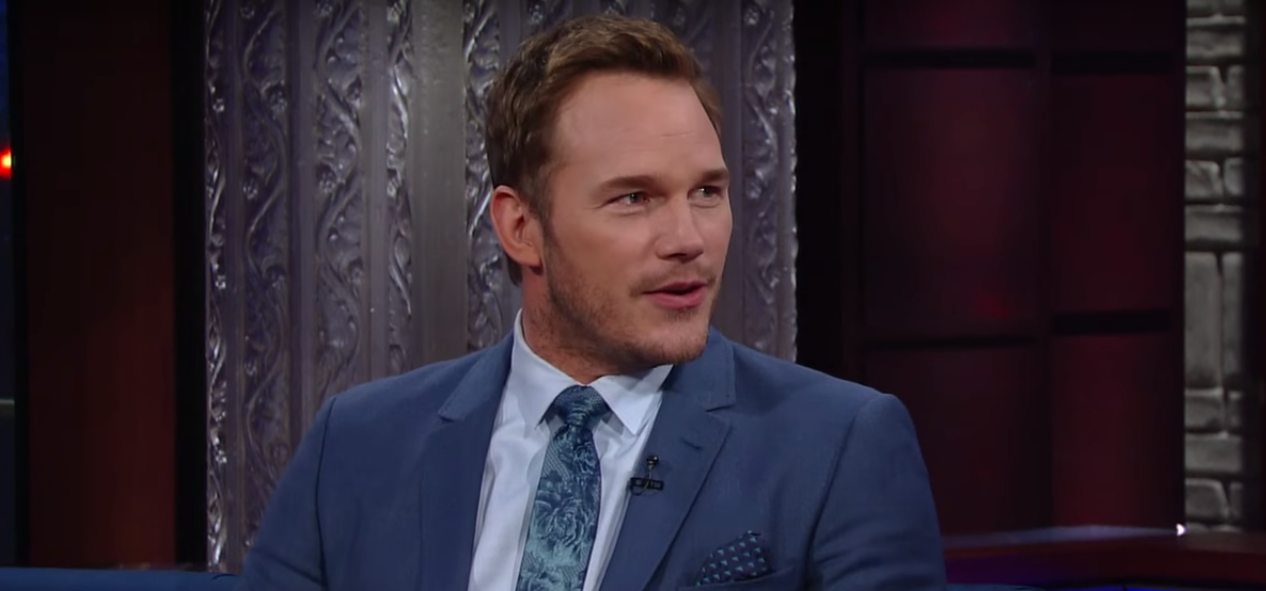 Box-office earnings
Measured by Box Office Mojo
1) Evans—worldwide: $6.3 billion, domestic $2.4 billion
Biggest earner: The Avengers ($623 million domestic, $1.5 billion global)
Lowest earner: London ($20,000 domestic)
There's a big reason that Evans fares better than his Marvel counterparts when it comes to box-office earnings: Captain America. After the acclaimed Winter Soldier (the best of the standalone films), Marvel smartly made its follow-up an Avengers reunion. Civil War, referred to by fans as Avengers 2.5, made a massive $1.2 billion at the global box office. That's almost twice as much as any Thor outing.
2) Hemsworth—worldwide: $5.6 billion, domestic $2 billion
Biggest earner: The Avengers ($623 million domestic, $1.5 billion global)
Lowest earner: Blind Dating ($91,000 domestic)
The Thor movies have been a quiet disappointment for the Marvel machine. The Iron Man films have regularly topped $1 billion in international box office, while the Captain America movies have become more profitable with each successive film. The Dark World turned in modest numbers for a Marvel movie: $644 million. But Hemsworth still has the Avengers movies, which have made nearly $3 billion between them.
3) Pratt—worldwide: $4.7 billion, domestic $2.1 billion
Biggest earner: Jurassic World ($652 million domestic, $1.7 billion global)
Lowest earner: 10 Years ($228,000 domestic)
These numbers are extraordinarily impressive given that Pratt, who was one of the few Marvel actors not to appear in Civil War, doesn't have the Avengers movies to fall back on. If you were to cut out the $2.9 billion that those films have brought in, Pratt would top this list. Andy Dwyer made good.
4) Pine—worldwide: $3.2 billion, domestic $1.6 billion
Biggest earner: Wonder Woman ($318.4 million domestic, $650 million global)
Lowest earner: Blind Dating ($91,000 domestic)
The Star Trek series accounts for more than a third of Pine's total box office—earning a decent but not stellar $1.2 billion between them. (That's less than what Jurassic World made.) But his star is certainly on the rise: Wonder Woman is already Pine's most successful film. Given than a sequel is a foregone conclusion, the series could put him much, much higher on this list.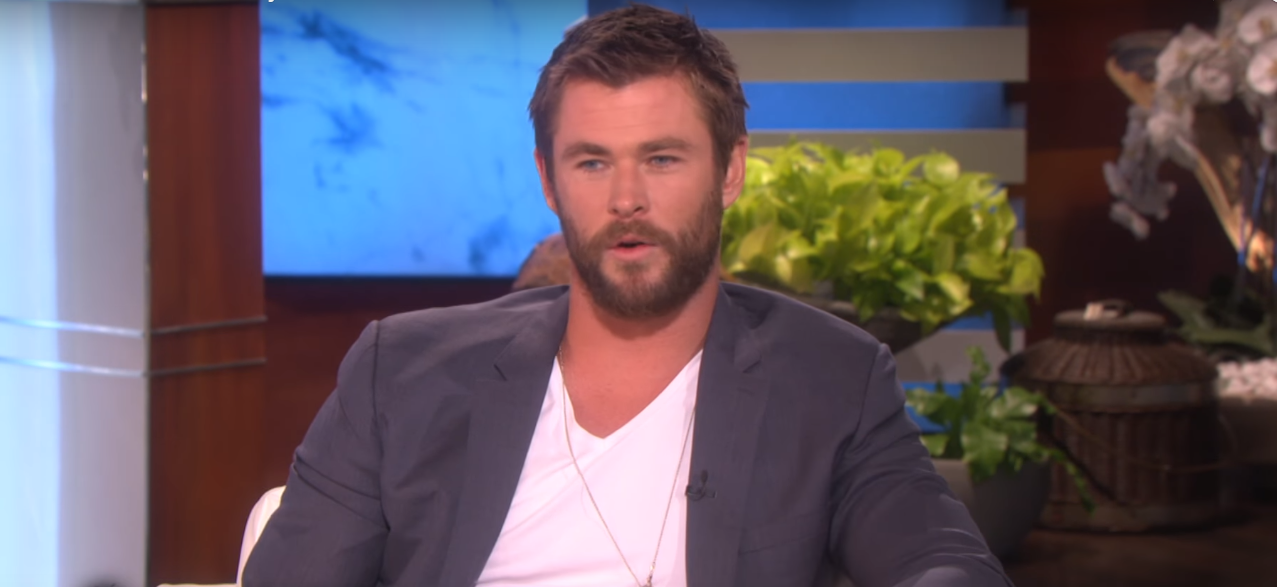 Search interest
Measured by Google Trends
1) Evans
Peak in interest: May 2016
Using Google Trends, we cross-referenced the four actors over a five-year span. During that time, Evans had the most consistent searchability across the Chrises.
2) Hemsworth
Peak in interest: November 2015
November 2015 giveth to Hemsworth and it taketh away. The actor grabbed headlines for his dramatic transformation in Ron Howard's In the Heart of the Sea, a buzzy awards-bait drama. The $100 million epic was loosely inspired by Moby Dick, and Hemsworth went on a 500-calorie-a-day diet. But despite his dedication, Howard's movie was a major bomb—earning just $10 million on its opening weekend.
3) Pratt
Peak in interest: June 2015
In addition to wrapping the last season of NBC's beloved Parks and Recreation, 2015 was good to Pratt. Jurassic World made him a household name just a year after Guardians was a sleeper smash. The key statistic here is the latter: The month that Jurassic World debuted in theaters, Pratt had twice as much search traffic as the other actors on this list had during any point in their careers. But the difference is time: Hemsworth and Evans have had superhero franchises under their belts for six years. Pratt is a relative newbie.
4) Pine
Peak in interest: June 2017
Like a fine wine, Pine is just starting to peak. But there's great news on the horizon. In addition to another Star Trek film in the works, he'll be co-starring in Ava Duvernay's A Wrinkle in Time next year, as well as Outlaw King. That project will re-team him with director David MacKenzie, who helmed the best picture-nominated Hell or High Water. If there's anything that can continue to boost Pine's profile after Wonder Woman, it's Academy acclaim.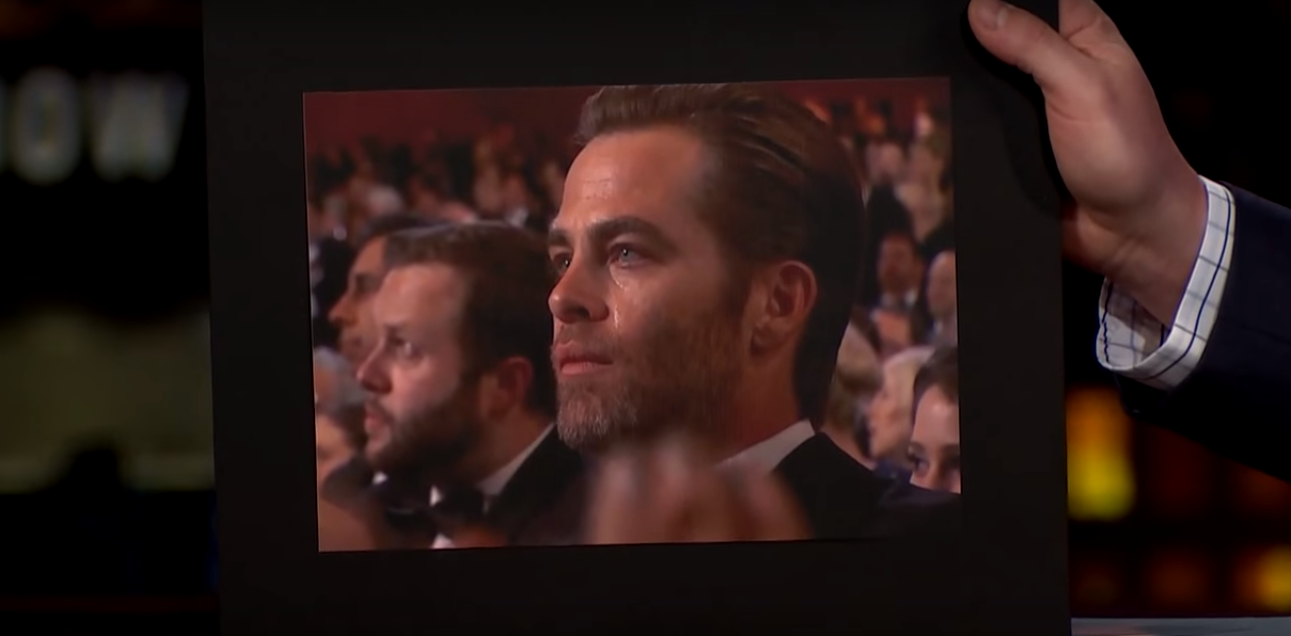 Critical acclaim
Measured by Metacritic
1) Pine—60
Best-reviewed film: Hell or High Water
Worst-reviewed film: Just My Luck
Number of positively reviewed films: 9
Pine has a quietly impressive (and diverse) filmography. He's done musicals (Into the Woods), action films (Unstoppable), science fiction (Star Trek), YA dystopias (Z for Zachariah), westerns (Hell or High Water), and comedy (Horrible Bosses 2). The latter was nothing to write home about, but playing the entitled son of a sociopathic executive, he was delightful—the best thing about an otherwise lazy retread.
2) Pratt—58
Best-reviewed film: Zero Dark Thirty
Worst-reviewed film: Movie 43
Number of positively reviewed films: 9
Pratt boasts three of the most acclaimed movies among any of the Chrises: Zero Dark Thirty, Moneyball, and Her, all of which scored at least an 88 on Metacritic. But his resume is dragged down by a lot of critical duds. These include Jem and the Holograms, Delivery Man, Passengers, What's Your Number?, and most infamously Movie 43—aka that movie where Hugh Jackman has testicles on his chin.
3) Hemsworth—57
Best-reviewed film: Star Trek
Worst-reviewed film: Red Dawn
Number of positively reviewed films: 6
If it sounds like we've been down on Hemsworth, it's because the Marvel films haven't served him well. But the Aussie actor has some delightful movies under his belt. He was a standout in the Ghostbusters reboot, and Rush—while not a success in the U.S.—is one of the best movies Ron Howard has ever made. The Cabin in the Woods is a cult phenomenon, and the bonkers tourist thriller A Perfect Getaway deserves its own midnight movie following. It's nuts. He just needs to find more projects that show why he's the better Hemsworth (not sorry, Liam).
4) Evans—52
Best-reviewed film: Snowpiercer
Worst-reviewed film: London
Number of positively reviewed films: 8
Evans, that beautiful man, has been in a lot of bad freaking movies. London was a critical and commercial disaster, and the old Fantastic Four movies weren't that much better than the new one. But amid his many failures (Battle for Terra, Push, The Losers, Before We Go), there's a lot to like. Scott Pilgrim vs. the World and Cellular are a lot of fun, and Evans also starred in Bong Joon-ho's beloved Snowpiercer—a dystopian thriller about the world's worst train ride.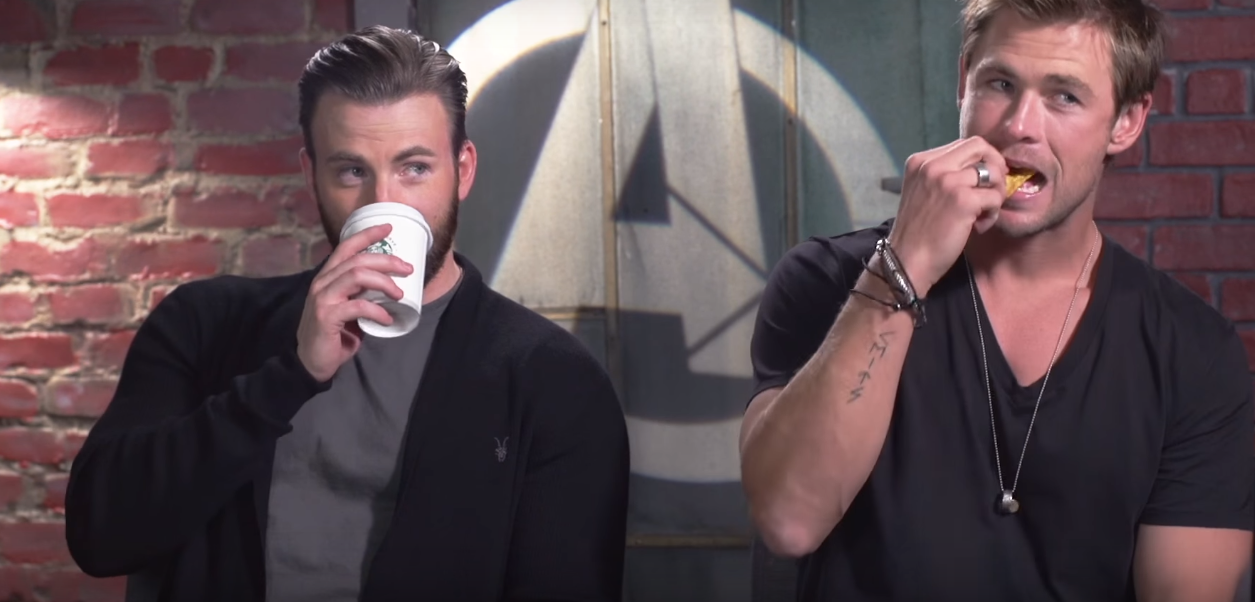 Overall score
Evans—15
Pratt—13
Hemsworth—12
Pine—10
Condragulations, Chris Evans! You are the winner of this week's challenge.
Captain America is clearly the favorite Chris, coming in first in every category but critical acclaim and social media. (Seriously, get an Instagram account already, dude.) Pratt and Hemsworth nearly tied for second, but Thor was hobbled by his poor search engine traffic. That puts Pine in dead last, but rising quickly. If Mr. Steve Trevor can follow up the success of Wonder Woman with another smash (or wiggle his way into The Avengers movies), he could snatch Evans' crown yet.