This article contains explicit mentions of sexual harassment and assault.
A sense of fatigue accompanies Untouchable, the third in a line of recent "celebrity predator" documentaries following Lifetime's Surviving R. Kelly and HBO's brutal Michael Jackson doc Leaving Neverland. Hulu's gut-wrenching Harvey Weinstein documentary arrives two years after his Me Too reckoning; since the New York Times published its report on Weinstein's decades-long rap sheet of sexual misconduct, dozens of women have come forward with similar allegations against various men in Hollywood. With each new allegation of harassment and abuse, the question lingers: When will it end?
Untouchable
RELEASE DATE:
9/2/2019
DIRECTOR:
Ursula Macfarlane
STREAMING:
Hulu
'Untouchable' chronicles Harvey Weinstein's decades-long pattern of abuse, culling interviews from his survivors and journalists who covered him.

The answer, of course, is that it won't—not anytime soon, anyway. And Untouchable demands that we don't dare look away.
It would be nearly impossible to do so. The documentary focuses on stories from several of Weinstein's survivors, whose trembling lips and clenched throats are as damning as they are heartbreaking. Even more excruciating are the subjects' long stretches of silence, where director Ursula MacFarlane leaves the camera fixed on their anguished faces. In these moments, the somber, dramatic score fades away, leaving only their devastation.
It takes Hope D'Amore almost four tearful minutes to force out a retelling of Weinstein raping her.
"I just thought if I just shut up, it'll be over in a few minutes," she says. "I didn't want anything from him. I said no and pushed him away. More than once. And then I just stopped." D'Amore shakes her head and moves her mouth wordlessly after that. Then, she describes the fear she shared with Weinstein's other victims: that she couldn't tell anyone, because Weinstein owned people. He was too powerful.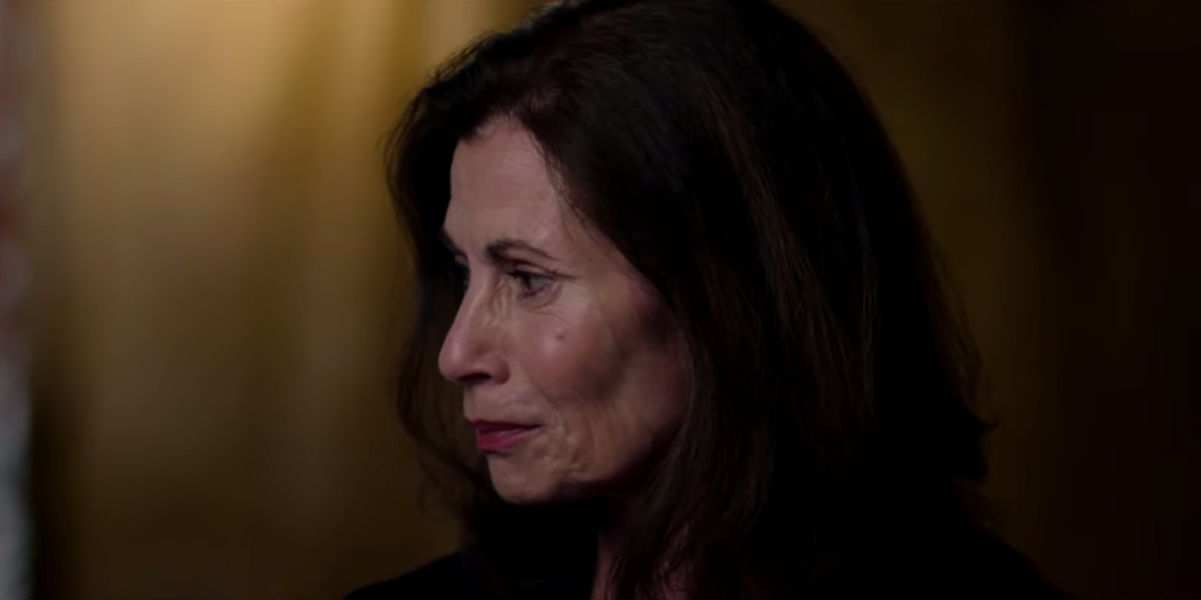 Untouchable examines this power in a systemic context, tracing Weinstein's career trajectory from his early days as a music promoter to Hollywood kingpin. Nearly every source in the documentary fearfully—almost reverently—describes the movie mogul as mesmerizingly charming. Even before he broke into the film industry, Weinstein displayed a single-minded determination to conquer the world, and women's bodies with it. He collected high-quality art like a dragon hoarding treasure, his influence growing with each commercial success. Leveraging that influence was easy in an industry that treats women as conquests and rewards bullying, wealthy men.
And Weinstein was a bully of epic proportions. MacFarlane also includes the testimonies of former coworkers and journalists who dealt with Weinstein and his cronies. Together, they paint a surreal picture of a man who was akin to a movie villain—one who physically abused his male employees as he sexually abused the female ones, who hired ex-Mossad agents to stalk and threaten his critics, and who beat a journalist's head in over a recording of him screaming, "I'm glad I'm the sheriff of this shit-ass fucking town."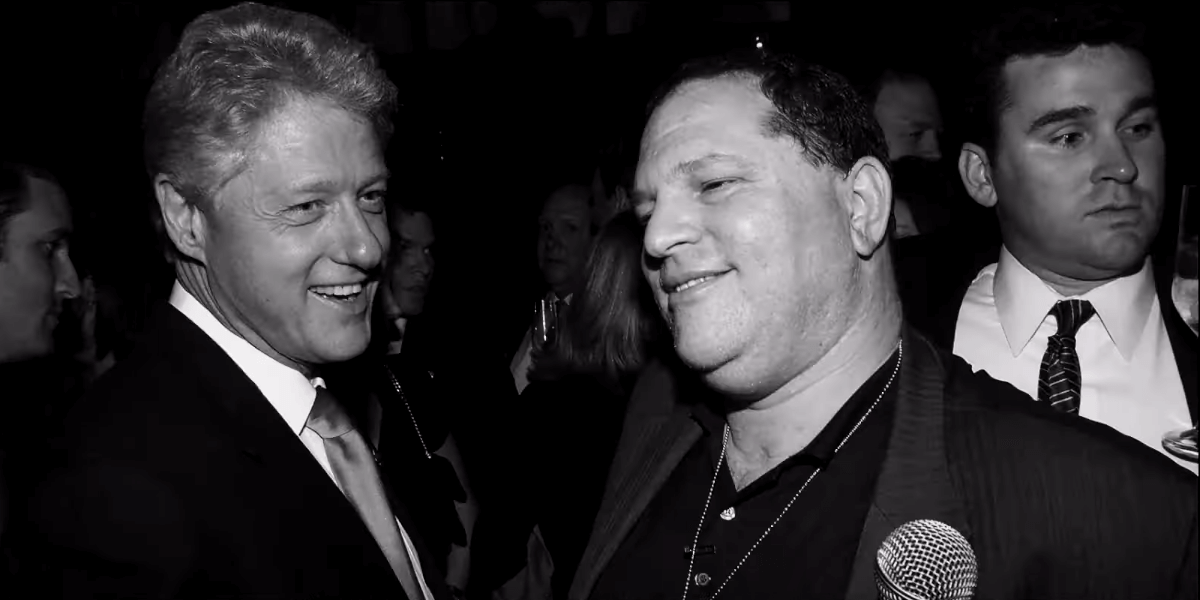 As MacFarlane chronicles the bravery of the survivors who shared their stories and the journalists who told those stories, she also baldly examines the complicity of those who remained silent—the men who knew or at least suspected Weinstein's monstrous pattern of abuse but said nothing. She does not shy away from the fact that those who profit from turning a blind eye to tyrants' crimes help uphold the power structures that enable them.
Untouchable ends on a semi-hopeful note, citing the tsunami of women and allies who turned the tide with Me Too, and marveling that someone like Weinstein has been toppled from his throne. But the fight is far from over. Weinstein denies all allegations, maintains that he's only ever had consensual sex, and will face a rape trial in January.
As actress Paz de la Huerta says before the camera fades to black: "It's not over."
For more information about sexual assault or to speak with someone about being sexually assaulted, contact the National Sexual Assault Telephone Hotline at 800.656.HOPE (4673) to be connected with a trained staff member from a sexual assault service provider in your area.
Still not sure what to watch on Hulu? Here are the best movies on Hulu, what's new, the best shows on Hulu, the sexiest movies you can stream on the service, Hulu documentaries, anime, and the must-see Hulu originals.
Looking for something more specific? Here are the best thrillers, serial killer movies, and action moviesto get your heart racing, classic movies when you want a blast from the past, sad movies when you need a good cry, adult cartoons, and funny movies on Hulu when you need a good laugh.