Warning: This story contains depictions of sexual assault.
On Oct. 5, 2017, the New York Times published an investigation on Hollywood mogul Harvey Weinstein, exposing three decades of undisclosed sexual misconduct documented by his peers, current employees, actors, and others across the industry. Once this longtime "open secret" was exposed, even more women came forward with stories of rape, assault, and sexual harassment in hotel rooms, behind closed doors, and in plain sight. And all these horrific stories share a common theme: A perverse manipulation of power—sexual favors in exchange for the promise of a successful career.
Now, several months after the initial report was published, more than 70 women have said Weinstein sexually harassed or assaulted them. On May 25, 2018 after a months-long spiral and countless stories from survivors, Weinstein was arrested in New York and charged with rape and sex abuse. Here's a comprehensive list of all accounts made against the producer in chronological order. (This list will be updated regularly.)
Oct. 5, 2017
The New York Times publishes its first investigative article about sexual assault and harassment allegations against Harvey Weinstein, including evidence that spans 30 years.
Ashley Judd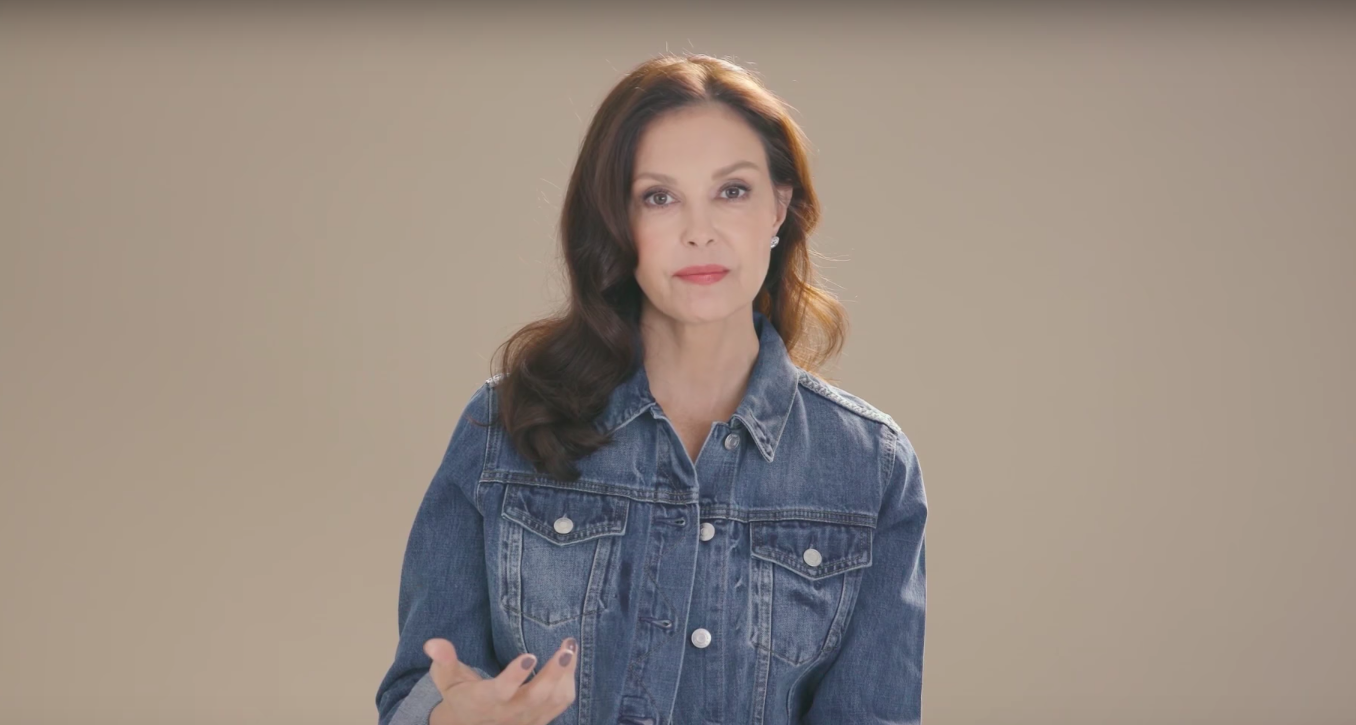 Judd was the first actress mentioned in the initial New York Times article, speaking out about Weinstein's advances toward her in the '90s.  The actress opened up about the interaction when filming Kiss the Girls, telling the Times she was invited to the Peninsula Beverly Hills hotel for what she expected to be a breakfast meeting. Instead, Weinstein sent Judd up to his room, greeting her in a bathrobe and asking if she would give him a massage or join him in the shower, she said.
Emily Nestor
As an employee of Weinstein's in 2014, Nestor said Weinstein invited her to the same hotel, Peninsula Beverly Hills. Nestor had worked just one day as a temporary employee and told the Times that Weinstein said if she accepted his sexual advances, he would boost her career. Nestor later goes into detail in the New Yorker's Oct. 10 piece, describing all of her accounts with him as "textbook sexual harassment."
Laura Madden
This employee said Weinstein asked for massages in Dublin and London hotels in the early '90s.
Oct. 6, 2017
Jessica Hynes
The British actress best known for her role in the Bridget Jones series tweeted that she once lost a role because she refused to wear a bikini in her screen test for Weinstein. Hynes said the event happened when she was 19 years old, following up with a tweet that she was sure there were many more women like her. The tweets have since been deleted.
Oct. 8, 2017
Zoë Brock
The model penned a lengthy post about when she was first "Harveyed" in 1998 at the Cannes Film Festival, alleging that he brought her back to his hotel room and asked for a massage in a bathrobe. She said she quickly locked herself in his bathroom, demanding to be left alone, until he finally agreed to let her leave.
Liza Campell
After reading other women's stories about Weinstein, Campbell shared her story to the Sunday Times, claiming he asked her to join him for a bath. "Come on, it'll be fun," he allegedly said. "We can drink champagne. You can soap me—whaddaya say?"
Oct. 9, 2017
Lauren Sivan
The television journalist spoke live on Megyn Kelly Today, claiming in 2007 Weinstein cornered her, attempted to kiss her, and then publicly masturbated in front of her.
Louise Godbold
Godbold, the current executive director of Echo Parenting & Education, wrote a post titled "My Encounter With Harvey Weinstein and What It Tells Us About Trauma," detailing her experience with Weinstein in the '90s, specifically being trapped in empty meeting rooms and being begged for massages.
Oct. 10, 2017
A second New York Times article adds new names to the list of those accusing Weinstein of sexual assault, including A-list celebrities Gwenyth Paltrow and Angelina Jolie.
The New Yorker also released a 10-month investigation, documenting 13 women and their experiences with Weinstein from the early '90s until 2015.
Other publications started to release statements from actresses sharing their stories as well.
Gwyneth Paltrow
Paltrow said in an interview she was 22 years old when Weinstein summoned her to his suite at the Peninsula Beverly Hills hotel for a work meeting. She had been hired to play the lead in his Jane Austen adaptation of Shakespeare in Love, which later won her an Oscar for best actress in 1999.
The actress said Weinstein placed his hands on her, suggesting they head to the bathroom for massages.
"I was a kid, I was signed up, I was petrified," Paltrow said in an interview. "I was expected to keep the secret."
Angelina Jolie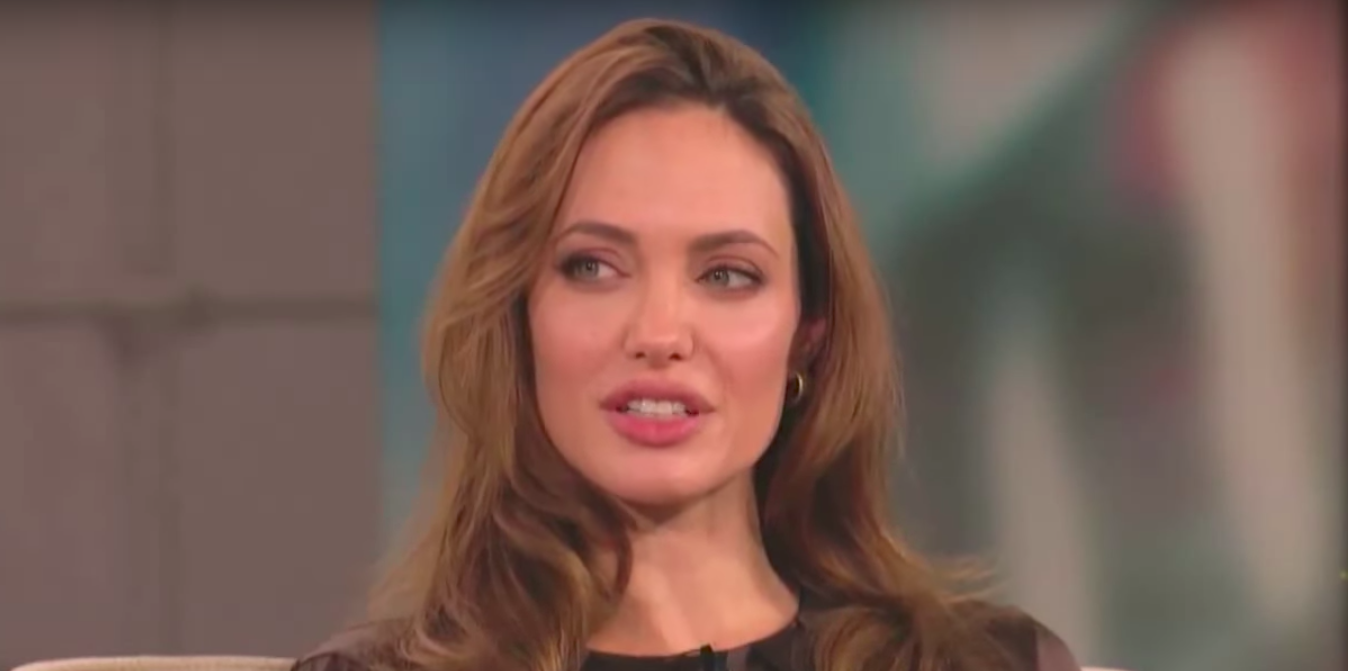 Jolie told the Times Weinstein made unwanted advances in a hotel room during the release of Playing by Heart in the late '90s.
"I had a bad experience with Harvey Weinstein in my youth, and as a result, chose never to work with him again and warn others when they did," Jolie said in an email. "This behavior towards women in any field, any country is unacceptable."
Asia Argento
The Italian actress was one of many who shared her story with The New Yorker, stating she met Weinstein in 1997 at a Miramax party. She claims the two were left alone in his hotel room, where he quickly changed into a bathrobe and demanded a massage. After reluctantly agreeing, Argento claimed Weinstein pulled up her skit and performed unwanted oral sex.
The two stayed in touch, becoming friendly after the incident—with Weinstein even meeting Argento's mother. Even so, she said she always felt like Weinstein would ruin her career if she betrayed him.
Tomi Ann-Roberts
In 1984, Ann-Roberts was waiting tables and pursuing an acting career when she said she first met Weinstein. The 20-year-old went to the producer's apartment to discuss a film, telling the Times he was naked in a bathtub and told her she would have a much better audition if she was naked, since the character might have a topless scene.
Rosanna Arquette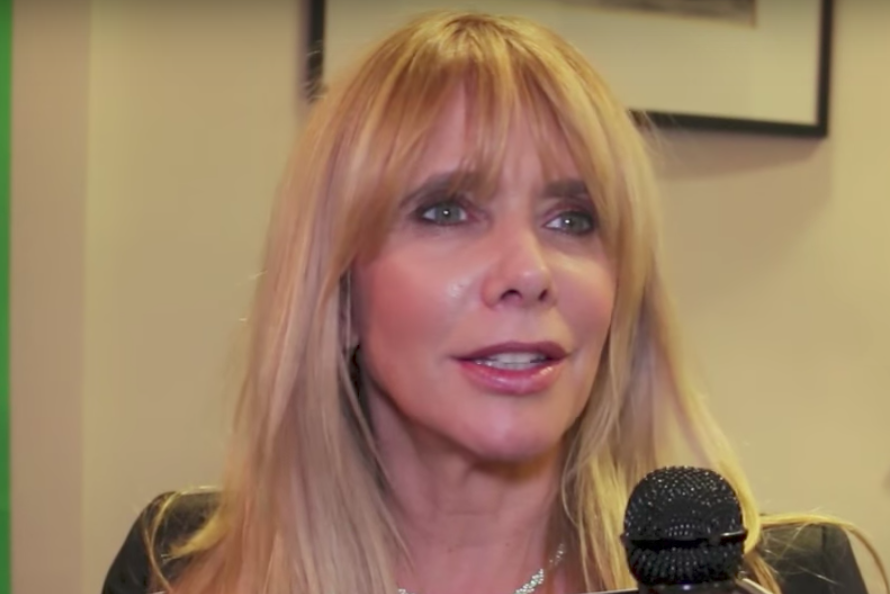 The Pulp Fiction and After Hours actress told the Times she went to the Beverly Hills Hotel to pick up a script from Weinstein, and instead was asked to give him a massage in his hotel room. After refusing, she said Weinstein told her, "Rosanna, you're making a big mistake."
Katherine Kendall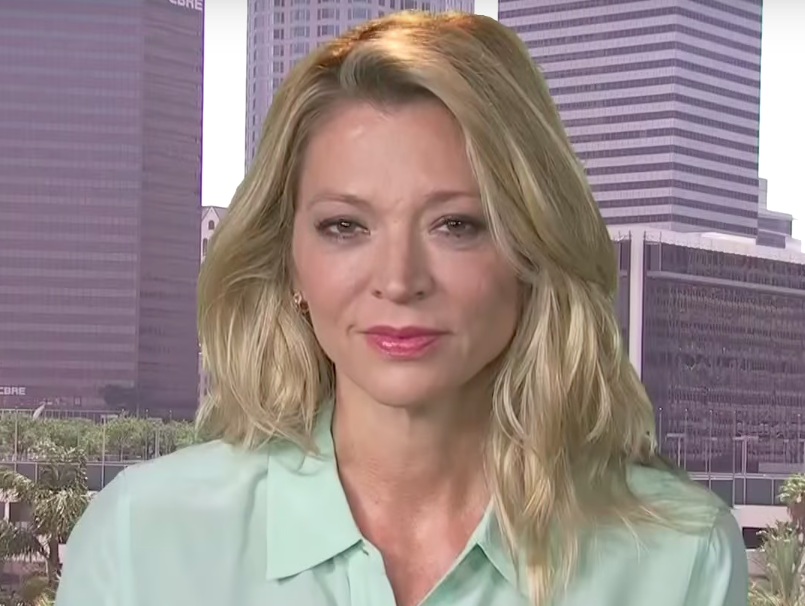 Kendall joined the Miramax family when she was 23, and told the Times a private meeting with Weinstein led to the producer returning from the bathroom in a robe asking for a massage. The actress refused and said she was chased soon after.
"He wouldn't let me pass him to get to the door," Kendall said. After her work in Swingers—distributed by Miramax—she told the Times the incident shrank her enthusiasm for the acting business.
Judith Godrèche
The French actress met Weinstein at the 1996 Cannes Film Festival, where she accompanied him and a female executive of Miramax to breakfast and they talked about his recent acquirement of her film and a possible Oscar campaign. Afterward, Godrèche and Weinstein went up to his hotel room where she said he asked for a massage—telling her that casual massages were an American custom.
"The next thing I know, he's pressing against me and pulling off my sweater," Godrèche told the Times. At the time, the 24-year-old asked for advice from the female executive, who told her to not say anything since it could hurt the film's release.
Dawn Dunning
Costume designer Dunning met Weinstein when she was 24 years old and starting out as an actress, doing small gigs here and there while waitressing at a nightclub. She said her planned meeting with Weinstein turned into a confrontation in his hotel suite, where she was greeted by him in a bathrobe and three contracts for upcoming films.
Dunning told the Times there was one condition: performing in three-way sex with him. She left the hotel room and ended her acting pursuit.
Ambra Battilana Gonzales
A 2015 audio recording from the New York Police Department has Weinstein admitting to groping the model, describing the actions as behavior he is "used to."
Lucia Evans
Evans (then Stroller) said she was approached by Weinstein in 2004 before her senior year of college. After many calls, she said she agreed to a daytime meeting at the Miramax office in Tribeca about upcoming acting opportunities. Evans told the New Yorker the meeting was full of flattery and demeaning comments, mixed in with information about two potential scripts.
"At that point, after that is when he assaulted me," Evans said. "He forced me to perform oral sex on him." Evans and Weinstein only briefly interacted afterward and said she blames herself for not saying anything sooner.
Jessica Barth
Barth met Weinstein in January 2011 at a Golden Globes party. The two later met up for what she assumed was a business meeting at the Peninsula Beverly Hills hotel but told the New Yorker that in his room, she found he had ordered sushi and champagne.
She said their conversation rotated between being cast in his film and demanding a naked massage in bed, telling the New Yorker she left his room bawling. Barth soon learned the formal meeting he earlier promised with another executive was simply a formality.
Mira Sorvino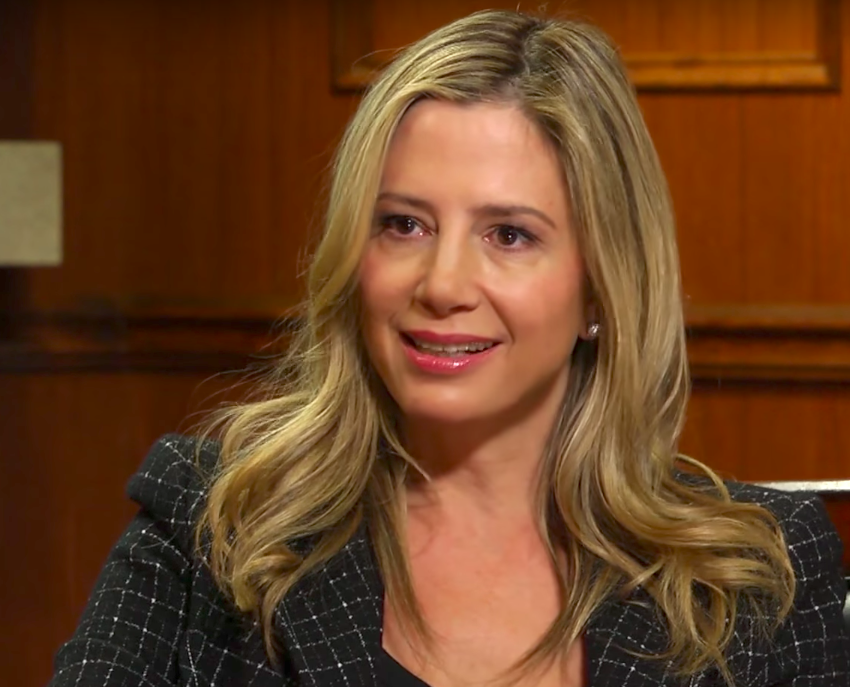 Sorvino encountered Weinstein when working (and later winning the Academy Award) for her role in Mighty Aphrodite. The actress told the New Yorker he harassed her at the Toronto International Film Festival in September of 1995, where she found herself in a hotel room with the producer who began massaging her shoulders.
"He started massaging my shoulders, which made me very uncomfortable, and then tried to get more physical, sort of chasing me around," she said.
She recalled him a few months later calling her after midnight to discuss further marketing ideas. She said he appeared at her apartment—somehow passing by the doorman—but left after she said her boyfriend was coming over.
Emma De Caunes
The French actress met Weinstein in 2010 at the Cannes Film Festival. She told the New Yorker they met up again a few months later at a hotel, where he told De Caunes he was planning on shooting a movie in France with a prominent director and was looking for his lead. According to her, Weinstein said the film was based on a book he could not remember the name of, but he had a copy in his hotel room.
She agreed to retrieve the book from him, but soon after, she said she found the producer naked and erect with the shower on. After initial shock, she asked what he was doing, and says he told her many women had done these acts before her.
De Caunes said she left the situation before it could escalate, and was already an established actress at the time. Even so, she continued to hear stories from other women and friends.
Romola Garai
The British actress told the Guardian she was once auditioned for a movie with Weinstein in just a dressing gown at the age of 18.
"Like every other woman in the industry, I've had an 'audition' with Harvey Weinstein, where I'd actually already had the audition but you had to be personally approved by him," Garai said. "So I had to go to his hotel room in the Savoy, and he answered the door in his bathrobe. I was only 18. I felt violated by it, it has stayed very clearly in my memory."
Heather Graham
Graham recalled an interaction with Weinstein to Variety, in which she claimed he said in a meeting in the early 2000s that he would put her in one of his best movies. She said later in the conversation he mentioned an agreement with his wife, in which he could sleep with whomever he wanted when he was out of town.
The actress left feeling uneasy and later canceled a follow-up meeting at the hotel.
Louisette Geiss
A press conference with the former actress and screenwriter, held by lawyer Gloria Allred, said that her encounter with Weinstein took place in 2008 at the Sundance Film Festival. They met to discuss her screenplay pitch, in which Geiss states she recalls telling Weinstein she would continue the meeting in his office as long as he did not touch her.
Thirty minutes later, Weinstein excused himself for the bathroom, returning in a robe and telling Geiss to continue talking while he got in the hot tub. Geiss said he later asked her to watch him masturbate.
READ MORE:
Oct. 11, 2017
Lea Sèydoux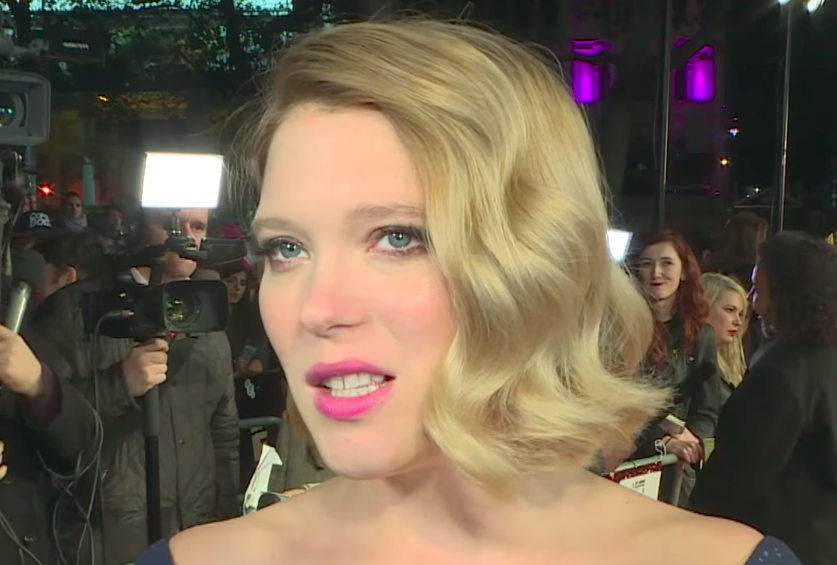 The James Bond star shared her Weinstein encounter with the Guardian, believing it occurred in 2012. The two were attending a Paris fashion show when Sèydoux says he insisted on meeting up afterward in his hotel.
A conversation about her career quickly turned south as Weinstein tried to kiss her not once, but twice.
"I had to defend myself. He's big and fat, so I had to be forceful to resist him," she told the Guardian.
Sarah Ann Masse
The actress, comedian, and writer came forward to Variety, saying that Weinstein inappropriately harassed her in 2008 after an interview for a nannying gig for his children. Instead of a handshake, Masse said Weinstein grabbed her an gave her a tight hug that lasted for quite a long time before she left, while he was just in his underwear.
Cara Delevingne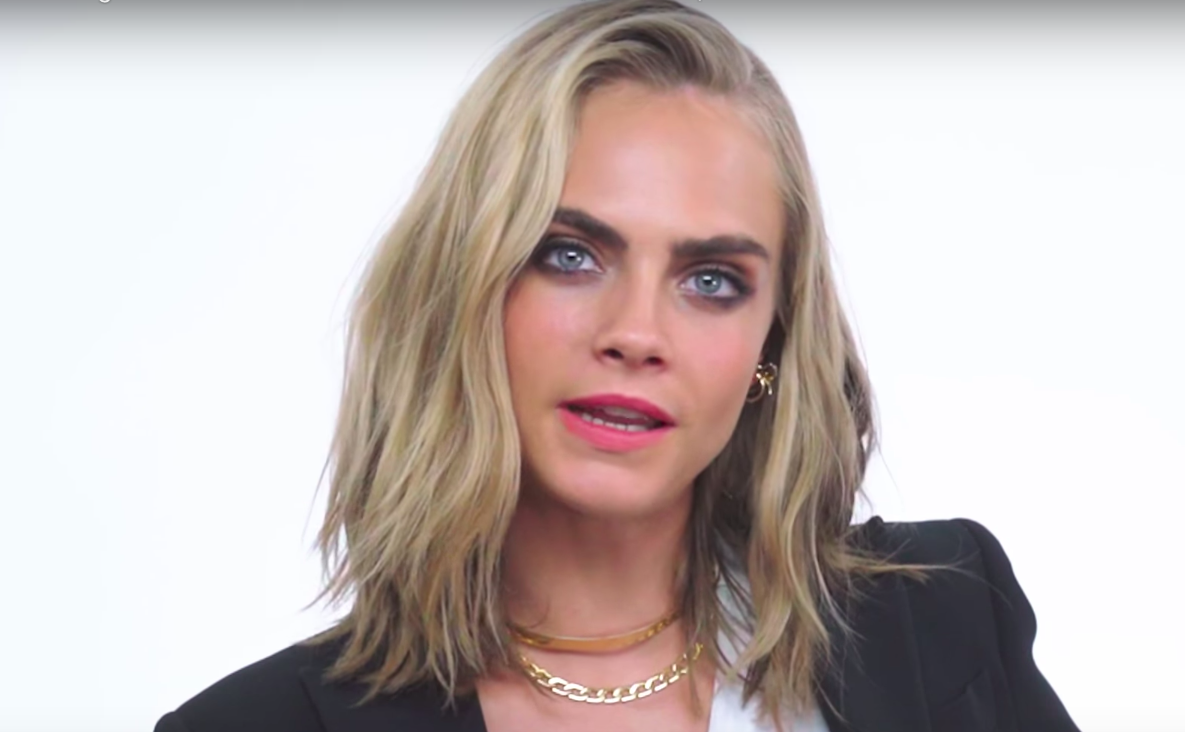 The actress and model posted an image to her Instagram account reading, "DON'T BE ashamed of your story IT WILL inspire others."
The caption that followed detailed her experiences with Weinstein, including inappropriate calls and a hotel room incident in which he tried to kiss her and another woman who was also there.
Oct. 12, 2017
Claire Forlani
Forlani tweeted her experiences with Weinstein, writing she repeatedly got out of meetings with the Hollywood mogul. The actress was among the cast of Miramax's Boys and Girls and posted that nothing happened with Weinstein because of her continued escapes.
"You see, nothing happened to me with Harvey—by that I mean, I escaped 5 times," she recalled. "I had two Peninsula Hotel meetings in the evening with Harvey and all I remember was I ducked, dived and ultimately got out of there without getting slobbered over, well just a bit. Yes, massage was suggested. The three dinners with Harvey I don't really remember the time period, I was 25. I remember him telling me all the actresses who had slept with him and what he had done for them. I wasn't drinking the cool aid [sic], I knew Harvey was a master manipulator. He also announced to me at the last dinner I had with him at Dominic's that his pilot knew to be on standby because he could never get me to sleep with him, to which I did what I always did, make light of the situation, a joke here or there and moved on. You see, I always thought I was a pro at handling these guys, I'd had a fair amount of experience. Sometimes I got angry, really angry. I wondered why I had Prey stamped on my forehead but this I kept to myself."
#HarveyWeinstein #ClaireForlani #MyStory pic.twitter.com/gEVDkbP5ec

— Claire Forlani (@ClaireAForlani) October 12, 2017
Kate Beckinsale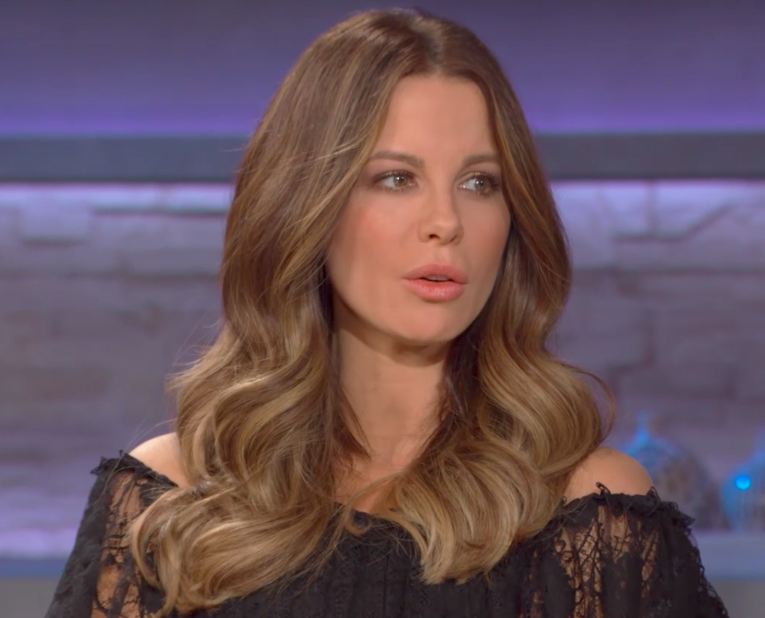 Beckinsale spoke out about Weinstein on Instagram. Her caption read she was 17 when meeting with him at the Savoy Hotel, in which he opened the door in a bathrobe and offered her alcohol. A few years later, Beckinsale wrote, he asked if they had done anything together, and she continued to professionally say no to working with him throughout her career.
Her post ended with a message to her followers: "Let's stop allowing our young women to be sexual cannon fodder, and let's remember that Harvey is an emblem of a system that is sick, and that we have work to do."
Florence Darel
French star Darel told Le Parisen that Weinstein propositioned her in a hotel room in the '90s while his wife was next door.
Weinstein bought a small film she starred in, 1993's Fausto. Darel, pushed by her agent, met with Weinstein in 1995 at the Ritz. Darel said he began to make moves on her, saying she could be his mistress a few times a year so that they could work together.
Tara Subkoff
The actress opened up to Variety, saying Weinstein harassed her when she was up for a role in one of his movies in the '90s.
"That night I was offered the role, and I went out to a premiere after-party that Harvey Weinstein was also at," she told Variety. "He motioned for me to come over to him, and then grabbed me to sit me on his lap. I was so surprised and shocked I couldn't stop laughing because it was so awkward. But then I could feel that he had an erection. I got quiet but got off his lap quickly. He then asked me to come outside with him and other things I don't want to share, but it was implied that if I did not comply with doing what he asked me to do that I would not get the role that I had already been informally offered. I laughed in his face as I was in shock and so uncomfortable. I left the party right after that."
Rose McGowan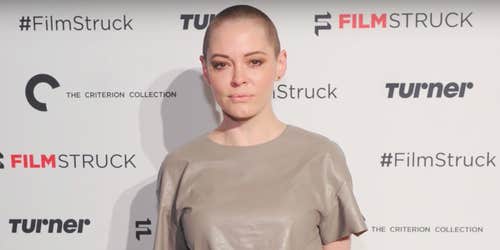 The Charmed actress went public for the first time since her 1997 settlement with Weinstein, stating on Twitter that he raped her, while also putting scrutiny on Amazon co-founder Jeff Bezos for continuing to work with Weinstein after she claimed he knew about the situation.
1) @jeffbezos I told the head of your studio that HW raped me. Over & over I said it. He said it hadn't been proven. I said I was the proof.

— rose mcgowan (@rosemcgowan) October 12, 2017
Angie Everhart
In a live video interview with TMZ, Everhart says Weinstein broke into a room on a yacht she was sleeping in 10 years ago and masturbated.
Minka Kelly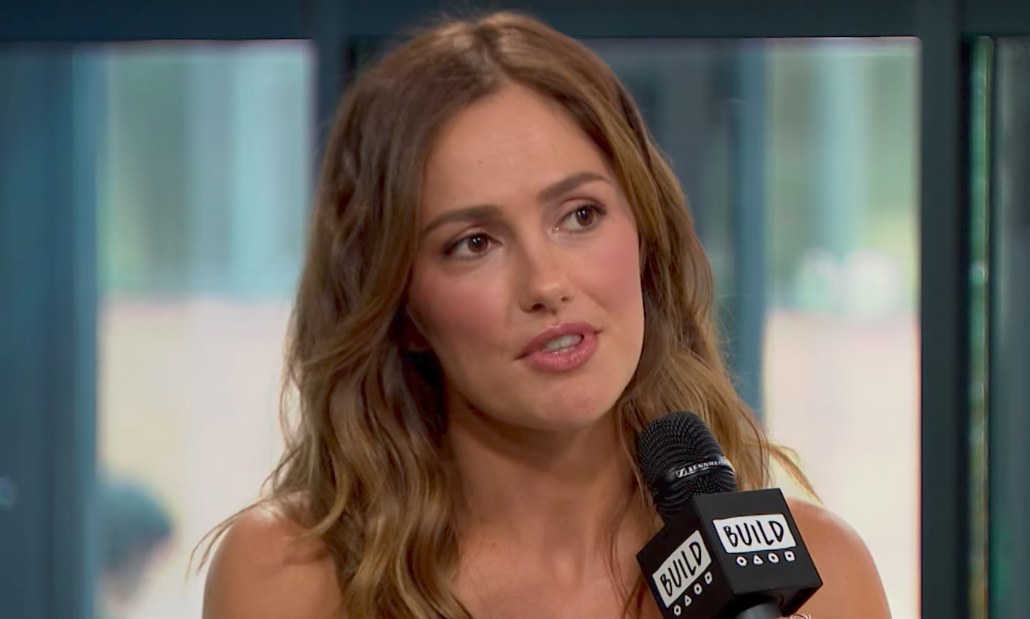 The Friday Night Lights star shared a post on her Instagram account in which a professional meeting with Weinstein led to him asking her to be his girlfriend.
Sophie Dix
Dix recalled her experience with Weinstein to the Guardian, in which she said he sexually assaulted her in the Savoy Hotel when she was 22 years old. After managing to escape into the bathroom, she later opened the door to find him facing her and masturbating, she said.
Melissa Sagemiller
The actress told HuffPost that she experienced Weinstein's behavior firsthand in the summer of 2000, when she filmed Get Over It. The actress alleges that he made three advances on her, all uninvited.
Mia Kirshner
The Canadian actor, writer, and social activist penned a post titled, "I was not protected from Harvey Weinstein. It's time for institutional change."
Trish Goff
A model who regularly posed for Vogue told the New York Times she met Weinstein at Anna Wintour's house in 2003 when she was 25 years old. She recalled worrying about the next steps in her career and agreed to meet him for lunch at Tribeca Grill.
"He started asking me if I had a boyfriend, and if we had an open relationship. I said I wasn't interested in an open relationship, but he was relentless, and I kept trying to shut that down and move on," Goff told the Times. "Then he started putting his hands on my legs, and I said, 'Can you stop doing that?' When we finally stood up to go, he really started groping me, grabbing my breasts, grabbing my face and trying to kiss me. I kept saying, 'Please stop, please stop, but he didn't until I managed to get back into the public space."
Vu Thu Phong
In a candid Facebook post translated by Saigoneer, the Vietnamese actress spoke out about her experience with Weinstein in 2008. While the producer promised her a meaningful English-speaking role, its debut barely showed Phong on the screen long enough for audiences to notice her. Weinstein requested to meet later that night to discuss further opportunities, but the actress said instead she was greeted by the producer wearing only a towel around his waist. She claims he told her other movie opportunities would involve sex scenes, and he could teach her the necessary experiences.
Oct. 14, 2017
Juls Bindi
A massage therapist to celebrities, Bindi told 20/20 that she was 29 years old when Weinstein exposed himself in a massage and groped her chest in 2010.
"He gets up and he just says how big is my penis? I was like, 'Excuse me?' Then he followed me into the bathroom, he shuts the door behind him. He grabbed me, started groping on my chest. And I pushed him away. I was stunned what do you do in a situation like that? You have this guy who is overpowering you what can you do? He said do you want the book deal or not?"
Paula Williams
Williams told 20/20 she was a 20-year-old model trying to break through in the acting industry when she met Weinstein. She said he told her about a dinner party with a lot of people she should meet, but a week later, the scene ended up being just the two of them.
"I heard him open a bottle of champagne and I don't even think I had a sip, and he exposed himself. This was outrageous and I wanted it to be OK if I saw him again, and I didn't want him to say anything bad about me," Williams said.
Eva Green
The French actress and model said Weinstein made inappropriate advances toward her, which she told Variety left her "shocked and disgusted."
Chelsea Skidmore
The actress told the Washington Post that she met Weinstein around 2013 and had at least four encounters in which a business meeting would turn into him either exposing himself or trying to coerce her.
Lina Esco
The director and actress—who gave Weinstein credit in her 2014 film Free The Nipple—also shared her story with the Washington Post, saying that the two met in 2010 to talk about the industry. At dinner at the Peninsula Beverly Hills hotel, Esco said that he forcibly gave her an unwanted kiss.
Alice Evans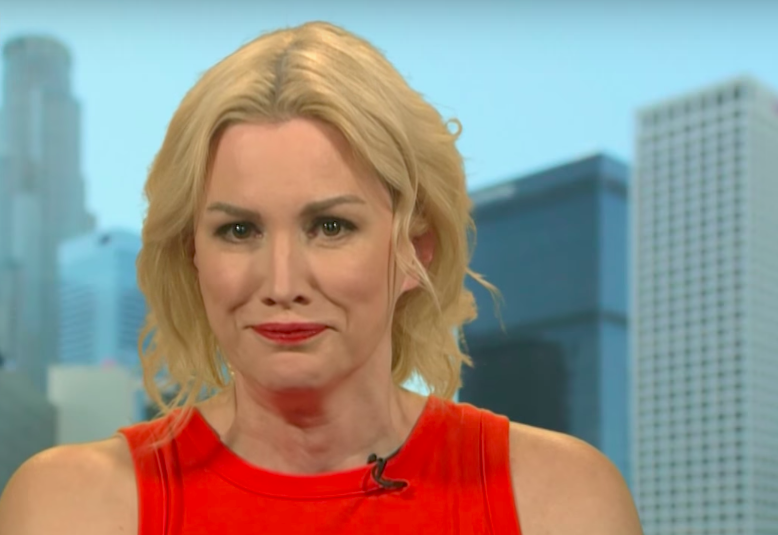 The Vampire Diaries star penned a personal piece for the Telegraph, describing the 2002 night that she declined Weinstein's advances.
Natalie Mendoza
The Australian actress, who played Mina in the 2010 Weinstein-directed film The Great Raid claimed the director groped her in a script meeting, and she threatened to punch him if he continued.
Oct. 15, 2017
Samantha Panagrosso
The Italian model met Weinstein at the Cannes Film Festival in 2003 when the two were on a mutual friend's yacht. She told Variety that the director first made inappropriate comments toward her at dinner, and the following day groped her when she was laying out by the pool.
After refusing a dinner invitation that next evening, she claimed Weinstein barged into her cabin, making repeated advances on her that she kept refusing.
"When I said 'no' he said 'maybe if I can't massage you, will you massage me?' When I said no to that he said 'come on why are you being so difficult, all the [other] women are ok with it. I don't see what you are making such a fuss about. Let me see your breasts at least," Panagrosso told Variety.
Lysette Anthony
The British actress said that Weinstein attacked her in her London home in the 1980s. Anthony told the Sun she recently reported the rape to police after spending years trying to forget the attack.
Oct. 16, 2017
Amber Anderson
The British actress captioned her Instagram post with the hashtag #MeToo. Her post explained Weinstein's inappropriate behavior toward her when they met in 2013.
Lauren Holly
Holly shared her encounter with Weinstein on the Canadian talk show The Social. She said she met Weinstein at a hotel when she was 30 years old to discuss her future with his company.
After some small talk, Holly said Weinstein asked to be excused, then returned wearing a hotel bathrobe.
"No doubt it was odd," she said. "However, when he walked in and he was in the bathrobe, he said, 'OK, let's get to it, this is what we've got going on at my company, these are the scripts we have in the pipeline, this is what I think might be right for you,' and he gestured for me to follow him."
The actress said he later approached her naked, asked for a massage, and began to threaten her when she said no. Quickly, she pushed him and ran out.
Oct. 17, 2017
Lena Headey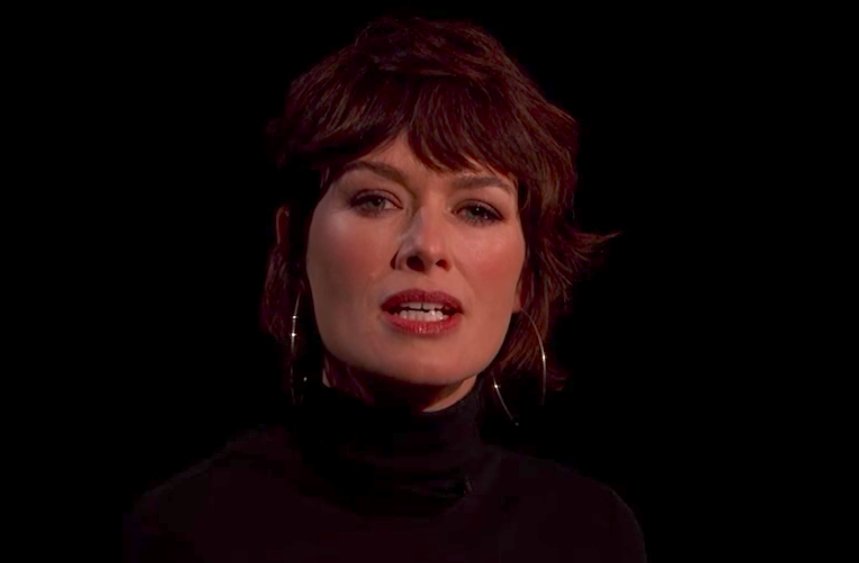 The Game of Thrones star added her name to the growing list of women accusing Weinstein of assault in a series of tweets on her personal account. Headey wrote that she didn't think Weinstein would ever try anything with her again after laughing off the initial incident, but meeting up at a hotel a few years later to talk about filmmaking put her in an extremely uncomfortable position, she said. She has never worked in any other Miramax film since.
October 17, 2017
Oct. 18. 2017
Marisa Coughlan
Coughlan told the Hollywood Reporter in a phone interview she initially met Weinstein in 1999 after working on one of her first films. At the time, the 25-year-old actress penned a thank-you letter to Weinstein after briefly meeting him out at dinner, where he later picked up the check.
The actress (and now writer) was asked by Weinstein personally to meet up at the Peninsula Beverly Hills hotel, which she told the Reporter, "was not abnormal at all… it's like a mini-office with assistants running around and lots of activity."
The two met in his penthouse, where discussion of her being the lead in his upcoming movie soon led to a proposition.
"He told me that he has a lot of 'special friends' and they give each other massages," Coughlan said. "It was a full-court press. He wanted me to be one of his 'special friends' and go into the bedroom. I told him that I had a serious boyfriend and reminded him that he was married and that we should keep this professional. I was so blindsided. Not one ounce of me anticipated it. It was the weirdest meeting I've ever had in my life."
Oct. 19. 2017
Lupita Nyong'o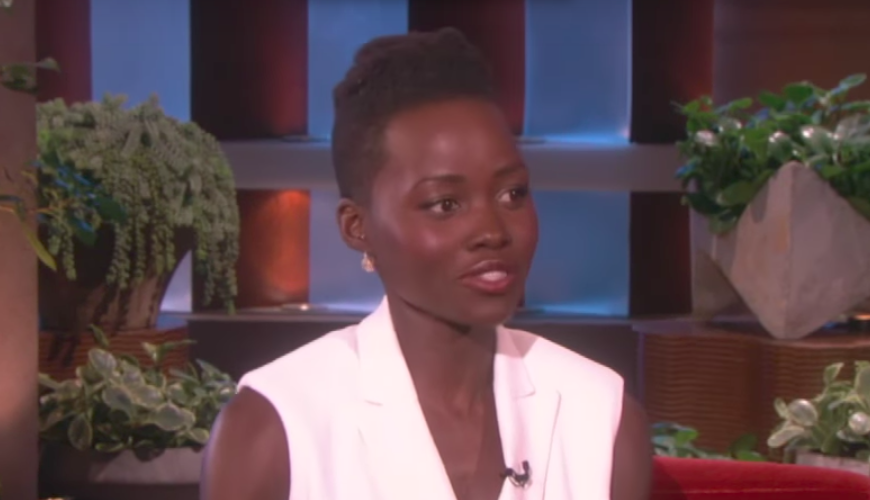 Nyong'o wrote her own essay for the New York Times titled "Speaking Out About Harvey Weinstein." The Oscar-winning actress details her history with the producer: from first meeting him in 2011 as a Yale acting student when he pressured her into drinking and giving him a massage, to later in her career, when she turned down a film with the Weinstein Company and he ridiculed her about her future in Hollywood.
Erika Rosenbaum
The Canadian actress shared her personal story about Weinstein in podcast format with the New York Times. Rosenbaum was around 21 years old when she first met the producer, and details a seven-year period of constant hotel room meetings that put her in questionable circumstances.
Sean Young
Young said that Weinstein exposed himself while working on the 1992 film Love Crimes, produced by Miramax. The Blade Runner actress recounted her experience on the Dudley and Bob With Matt Show podcast.
Katya Mtsitouridze
The Russian television host described numerous encounters with Weinstein—her most threatening incident occurring at the Venice Film Festival in 2004.
According to Mtsitouridze, Weinstein invited her to meet after the premiere of Finding Neverland. When arriving the next day at a hotel, his assistant told her he was feeling unwell and led the actress upstairs to a room that was only set for two.
Mtsitouridze told the Hollywood Reporter that Weinstein said, "I waited for the masseuse, but she's late. We can have fun without her. Let's relax."
Oct. 20, 2017
Heather Kerr
In another press conference led by Attorney Gloria Allred, former actress Kerr said in 1989 she was in a private meeting with Weinstein during which he asked if she was in good in bed and forced her to hold his penis.
Oct. 21, 2017
Juliana De Paula
The former Brazilian model came forward with her story to the Los Angeles Times, in which Weinstein groped her and forced her to kiss other models in his New York loft. When she tried to leave, he chased her around the apartment, forcing De Paula to use broken glass for defense.
Oct. 23, 2017
Brit Marling
Known for her role in the Netflix series The OA, Marling wrote an essay in the Atlantic focusing not just on her personal experience with Weinstein, but also on the economics of consent in Hollywood.
"I, too, went to the meeting thinking that perhaps my entire life was about to change for the better. I, too, was asked to meet him in a hotel bar. I, too, met a young, female assistant there who said the meeting had been moved upstairs to his suite because he was a very busy man. I, too, felt my guard go up but was calmed by the presence of another woman my age beside me. I, too, felt terror in the pit of my stomach when that young woman left the room and I was suddenly alone with him. I, too, was asked if I wanted a massage, champagne, strawberries. I, too, sat in that chair paralyzed by mounting fear when he suggested we shower together, " an excerpt from her essay reads.
Zelda Perkins
Perkins, who worked as Weinstein's assistant for many years, broke her non-disclosure agreement—which included a settlement of £250,000— in an interview with Financial Times.
The former assistant said that he would often walk around the room naked and asked her to be in the room while he had a bath. "But this was his behavior on every occasion I was alone with him. I often had to wake him up in the hotel in the mornings and he would try to pull me into bed," she told Financial Times.
Oct. 24, 2017
Dominique Huett
Huett filed a negligence lawsuit in Los Angeles Superior Court accusing Weinstein of performing oral sex against her wishes, in 2010. Her lawyer, Jeff Herman, told TMZ they are suing the Weinstein Company because, "…it was aware of Harvey Weinstein's power to coerce and force young actresses to engage in sexual acts with him."
Mimi Haleyi
Former production assistant Haleyi said in a press conference, alongside her attorney Gloria Allred, that Weinstein "orally forced herself" on him when she was 26. Haleyi initially met Weinstein at the 2004 premiere of The Aviator and ran into him again 2006 at the Cannes Film Festival, where she said he invited her back to his hotel room to discuss a potential job.
According to Haleyi, Weinstein asked her for a massage. She left the hotel room soon after but saw him on a few more occasions, where she said he continued to make sexual advances. The two were later alone together in his house, she said, for what she hoped was a professional meeting.
"He wouldn't take no for an answer and backed me into a room which was not lit, but looked like a kid's bedroom with drawings on the walls," she said in the press conference. "He held me down on the bed, I tried to get him off of me but it was impossible. He was extremely persistent and physically overpowering. He then orally forced himself on me while I was on my period. He even pulled my tampon out. I was in disbelief. I would not have wanted anyone to do that with me even if the person had been a romantic partner."
Oct. 25, 2017
Natassia Malthe
Allred holds another press conference, during which Malthe said Weinstein raped her. The actress said the incident occurred in 2008 in a London hotel room.
Oct. 27, 2017
Annabella Sciorra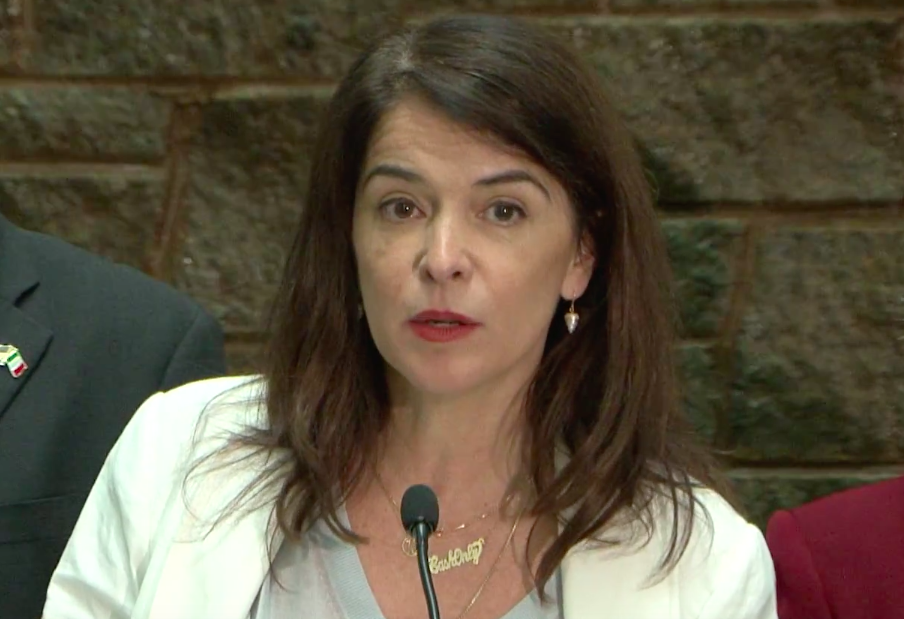 In the New Yorker's article, "Weighing the Costs of Speaking Out About Harvey Weinstein," Sciorra detailed her time in the Weinstein Company circle since her acting career took-off in the late '90s. The Sopranos star recalled a specific incident Weinstein entered her apartment after a dinner event.
Sciorra had a phone interview with a reporter from the New Yorker earlier this year, in which she stated that Weinstein "walked in like it was his apartment like he owned the place, and started unbuttoning his shirt. He shoved me onto the bed, and he got on top of me." Sciorra said. "I kicked and I yelled, but Weinstein locked arms forced sexual intercourse. When he was done, he ejaculated on my leg, and on my nightgown."
Daryl Hannah
Hannah told the New Yorker, in the same piece as Sciorra's story, that she told peers about her experiences with Weinstein, but that it did not matter. The two initially met at the Cannes Film Festival, before her role in Kill Bill. The actress said that Weinstein made multiple sexual attempts toward her, whether it was incessantly knocking on her hotel room door, putting her in uncomfortable situations, or asking her inappropriate questions.
Oct. 30, 2017
Yet another article from the New York Times is published, titled, "New Accusers Expand Harvey Weinstein Sexual Assault Claims Back to '70s." The four women listed below are included in the piece.
Ashley Matthau
Dancer Ashley Matthau said she met Weinstein in 2004 in Puerto Rico while working on Dirty Dancing: Havana Nights. He visited the set, where she said he began pressuring her to come with him to his hotel room.
According to Matthau, she told those working on the film that the producer was pressuring her, but no one offered to help. Matthau and Weinstein went to his hotel room where, she said, he pushed onto the bed, fondled her breasts, and masturbated on top of her.
Hope Exiner d'Amore
D'Amore worked for Weinstein in the late 1970s. She had been working for his concert production company for just a few weeks when she said he asked her to take a trip with him to New York City.
Arriving at the Park Lane Hotel, she recalls Weinstein telling her a hotel mixup made them share a room together. That night, she said, he entered her bed naked, forcing oral sex and intercourse.
Cynthia Burr
Burr was an actress in early her 20s when she first met Weinstein in the late 1970s. The two met in a hotel in New York City, where she said he tried to kiss her in the elevator, and later unzipped his fly and forced her to perform oral sex.
Lacey Dorn
Dorn first met Weinstein at the New York Film Festival in 2011.  A few weeks later, the actress said she attended a Halloween party in the Gramercy Hotel where she saw him again.
Dorn told the Times that as she said goodbye, Weinstein grabbed between her legs and inappropriately touched her.
Oct. 31, 2017
Sophie Morris
The former Miramax intern says she was just 19 years old when, on her first day, a naked Weinstein insisted on bringing her into his hotel room at the Savoy Hotel in London.
Nov. 2, 2017
Paz de la Huerta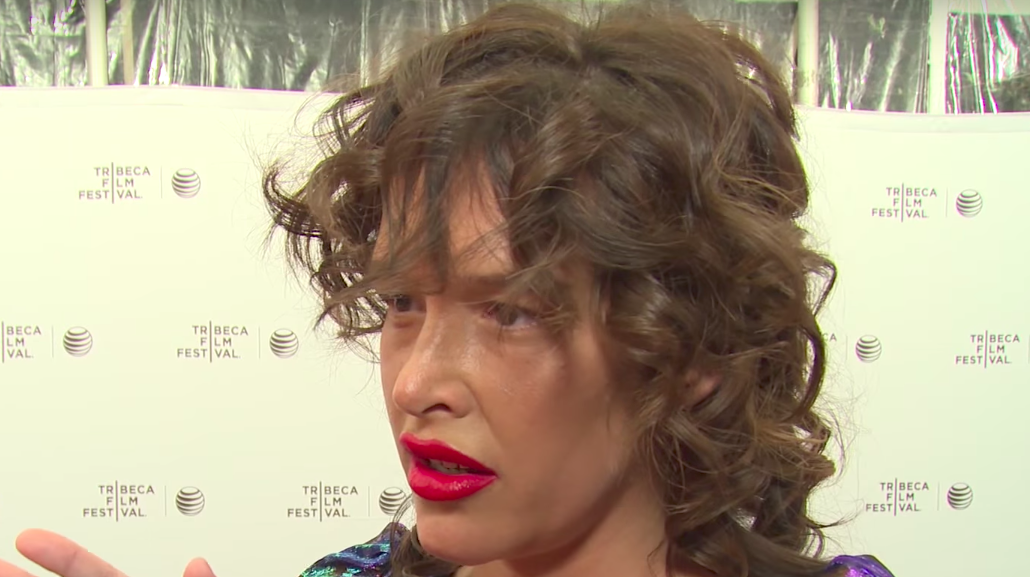 De la Huerta said that Weinstein raped her twice in 2010. The HBO actress said that in October, Weinstein offered to give her a ride home from a party they both attended. She said he insisted on having some drinks, and the two ended up at his apartment and he forced himself on her.
The Boardwalk Empire star saw Weinstein again two months later, in the lobby of her apartment. The two went upstairs where she said that a second rape occurred.
According to CBS, a senior sex crimes investigator from NYPD is investigating the case.
Nov. 3, 2017
Julianna Marguiles
In an interview on SiriusXM, The Good Wife actress spoke out about a troubling experience with Weinstein early in her career. Margulies said she was brought to a hotel, being promised that if she met with the producer she'd be guaranteed a screen test. After insisting she would not go to the room alone, she and another woman went to Weinstein's door and were greeted by the producer wearing a bathrobe. Advances were not made since Marguiles was accompanied, but inside she saw candles lit and a dinner set for two.
Nov. 28, 2017
Kadian Noble
Aspiring British actress Kadian Noble filed a lawsuit against Weinstein, his brother, and the Weinstein Company, claiming all entities violated the Federal Sex Trafficking Act. In a news conference with her lawyer, Noble described her personal experience with the producer in 2014 at the Cannes Film Festival.
According to the actress, the two went to his hotel room to review her camera reel. Once there, Weinstein groped her and later sexually assaulted her in his bathroom.
Dec. 13, 2017
Salma Hayek
In an op-ed for the New York Times, actress Salma Hayek says she spent many years rejecting the advances of Weinstein, including requests for oral sex and showers with him. She also wrote that Weinstein threatened to kill her. Her story also harrowingly tells the process behind her Oscar-winning film Frida, and how it was undercut at every corner by a vindictive Weinstein.
Editor's note: This article is regularly updated for relevance.