More and more people are becoming cord-cutters — especially since premium channels are now available on streaming platforms, including Showtime on Hulu.
Cord-cutters are canceling their cable or satellite subscriptions and subsist on the nigh-endless supply of entertainment from sources like Netflix, Amazon, and Hulu. However, many viewers delayed cutting subscriptions to avoid losing access to premium cable channels like HBO and Showtime. These channels regularly provide some of the most buzzed-about TV programming.
Thankfully, there are new ways to see this content without paying a full cable or satellite subscription. You can rent or purchase shows like Game of Thrones digitally, of course. But additionally, much of HBO's back catalog is available to Amazon Prime customers, and the newer stuff is available through HBO Now. Now, those craving Showtime's stable of series—including Homeland, Shameless, and Penny Dreadful—need look no further than Hulu.
Hulu lets subscribers add Showtime to their subscription without the need for a cable package for just $10.99 per month. Hulu plus Showtime is the perfect way to add extra movies, of course, but the real advantage is adding the series. We've dug deep into the service: It's definitely worth any cord-cutter's consideration.
Here are some of the best series you'll get when you add Showtime to your Hulu.
The best series you get with Hulu plus Showtime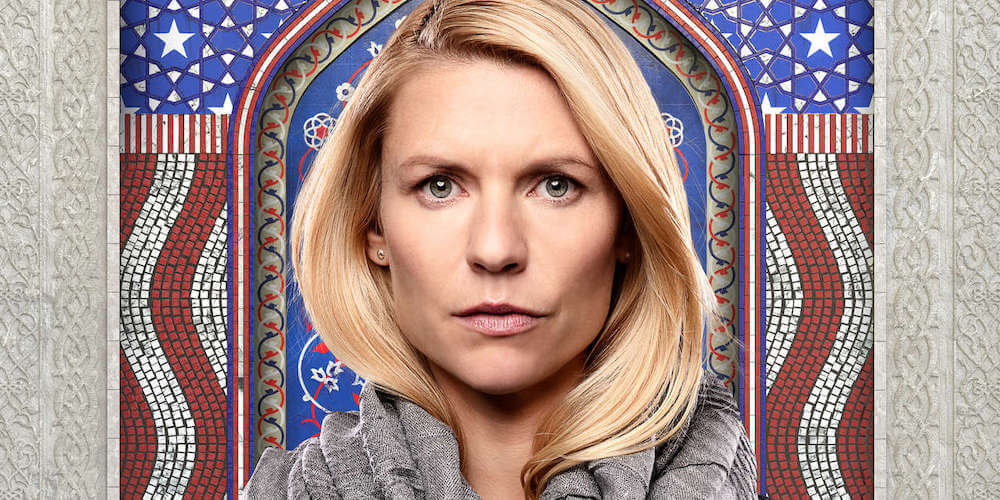 Based on a 2010 Israeli series, Homeland stars Claire Danes as Carrie Mathison and Damian Lewis as Nicholas Brody. Carrie is a CIA counterterrorism operative living with bipolar disorder. Nicholas is a former Marine sniper whom al-Qaida held as a prisoner of war for years—and whom Carrie believes is working for his former captors. As Nicholas receives a hero's welcome and Washington power players take him under their wings, Carrie faces ridicule and potential career explosion as she attempts to prove Nicholas is not what he seems. The always-wonderful Mandy Patinkin plays Saul Berenson, Carrie's mentor who's worried she's out of her gourd.
Homeland has received numerous awards since its 2011 premiere, including the 2012 Primetime Emmy Award for outstanding drama series and best actor and actress Golden Globes for both Danes and Lewis.
2) Episodes (2011–2017)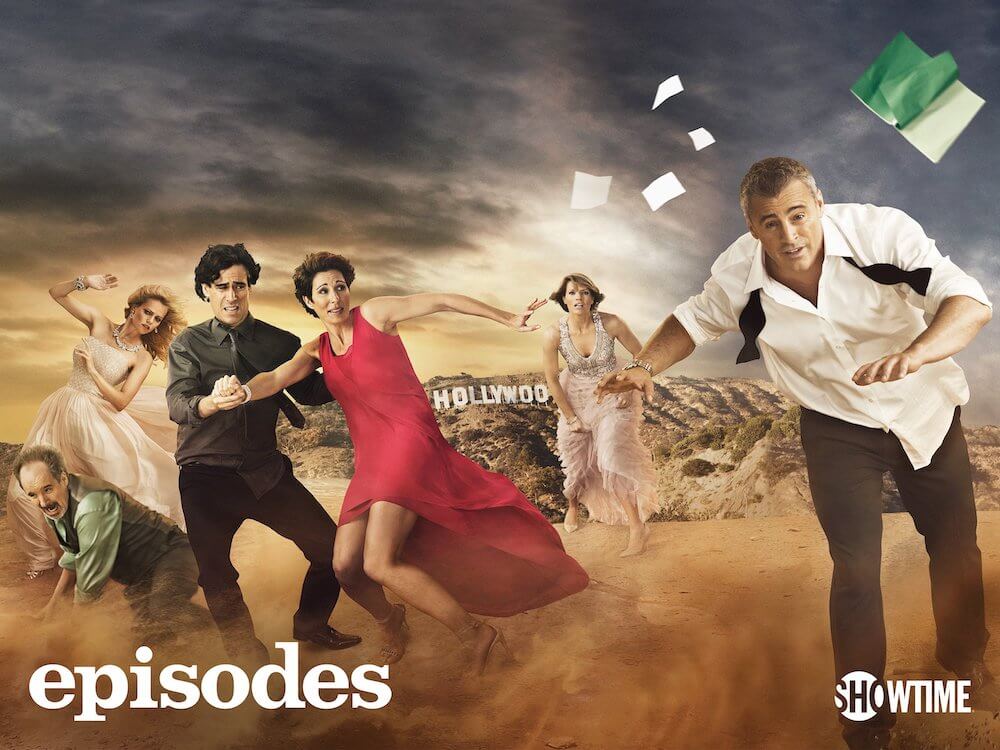 Most of the core Friends cast has struggled to define their careers beyond the legacy of that classic sitcom. For Matt LeBlanc, who played the amiably dumb Joey Tribbiani, it turns out his best post-Friends role is playing himself.
Episodes stars Stephen Mangan and Tamsin Greig as a British husband-and-wife writing-producing team whose critically acclaimed sitcom won a BAFTA. Naturally, Hollywood wants to remake it. Episodes follows their voyage to the U.S. to watch the slow, methodical destruction of everything they held dear about their creation—epitomized in LeBlanc's casting as the series lead. Mangan's Sean is soon won over by LeBlanc's charm, but Greig's Beverly is standoffish at best. The love-hate-exasperation triangle only gets more complicated from there.
Industry vets David Crane (Friends) and Jeffrey Klarik (Mad About You, Dream On) created this Showtime show. It's great fun watching LeBlanc parody himself. The series has earned LeBlanc several Emmy nominations over the years and a best actor in a musical or comedy Golden Globe in 2012.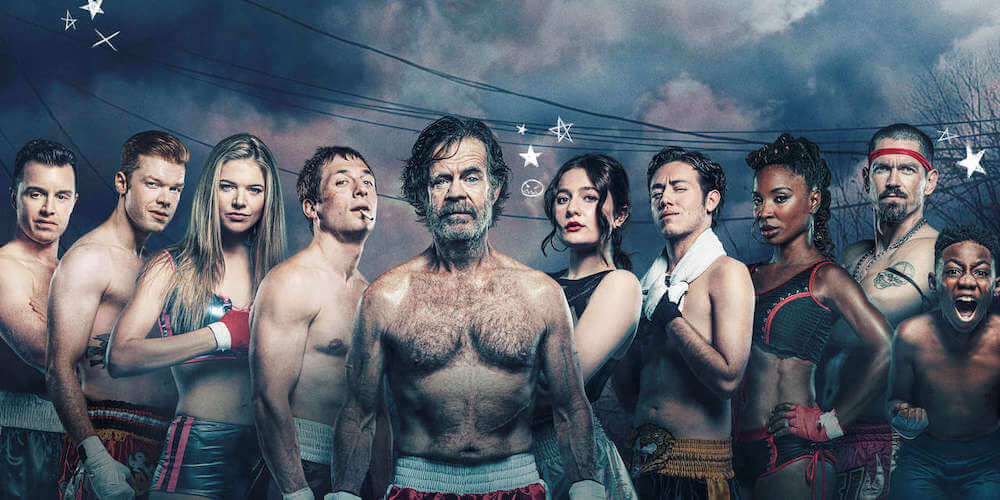 Based on a long-running, BAFTA-winning British series, Shameless spins tales of the Gallagher clan of Chicago. Patriarch Frank (William H. Macy) is an Olympic-level alcoholic whose hobbies include disappointing his children and squandering family funds. While Frank spends his days and nights pickled, eldest daughter Fiona (Emmy Rossum) must bring home the dollar-store bacon substitute and try to give her siblings the best life they can manage.
The rest of the clan includes a true cast of characters. Lip (Jeremy Allen White) is a once-promising high school graduate who's now disillusioned and self-destructive. Ian (Cameron Monaghan) is a maternal half-sibling to the rest of the Gallaghers. Debbie (Emma Kenney) is good-hearted and forced to grow up too fast. The family rounds out with Carl (Ethan Cutkosky), who is borderline psychopathic, and infant Liam.
Industry vet John Wells (ER, The West Wing) developed Shameless for U.S. TV. It's a hilarious, all-too-real look at a family just trying to get by below the poverty line, with nothing to cling to but each other. The cast is uniformly great, but Rossum's fearless, sympathetic performance anchors everything.
4) House of Lies (2012–2016)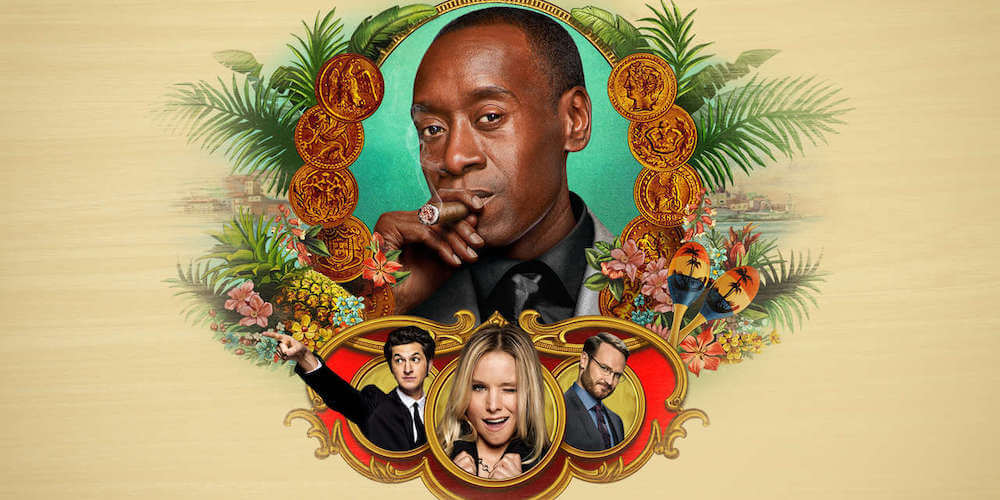 Marty Kaan (Don Cheadle) is a ruthless management consultant for an equally cutthroat firm called Galweather and Stearn. If he ever had a moral compass, the needle snapped off a long time ago.
He heads a team of several animated characters. Jeannie van der Hooven (Kristen Bell) is whip-smart and determined to succeed on her own terms. Clyde Oberholt (Ben Schwartz) is a born spin doctor and unabashedly arrogant prick. Doug Guggenheim (Josh Lawson) is an analyst who often seems too goofy and clueless to survive in Marty's bloodthirsty bottom-line world.
Under Marty's morally flexible leadership, the team lies, cheats, and manipulates its way toward success at any cost. Sometimes the job is almost enough to distract them from what a shit-show their personal lives are.
Matthew Carnahan, who gave us the underrated Courteney Cox FX series Dirt, created this Showtime series. This show traffics in the same bleak, amoral sense of humor and self-destructive characters who leave viewers ricocheting between "love" and "love to hate."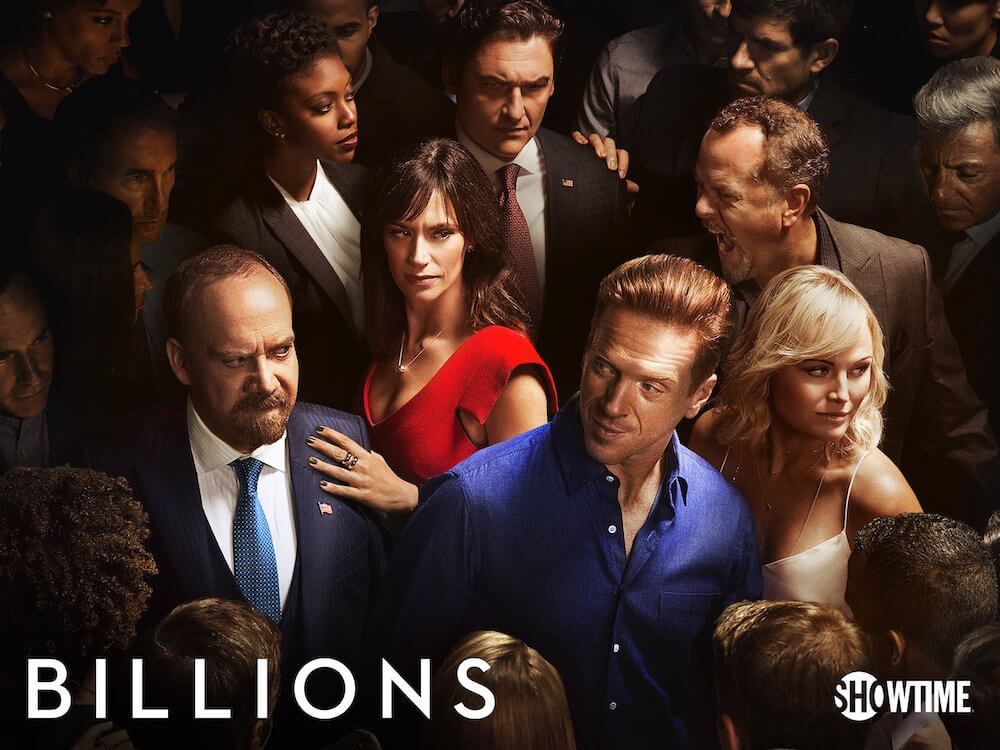 What Billions lacks in prestige it makes up for in entertainment value. It's a fun game of cat and mouse between Damian Lewis' hedge fund banker and Paul Giamatti's U.S. attorney. Billions strikes the right tone of melodrama and intrigue to keep the story moving. Sometimes it's the simple pleasures that make a show worth watching. For Billions, that is Giamatti's intensity. When he takes things to 11, few actors are as amusing to watch. —Eddie Strait
6) Ray Donovan (2013–)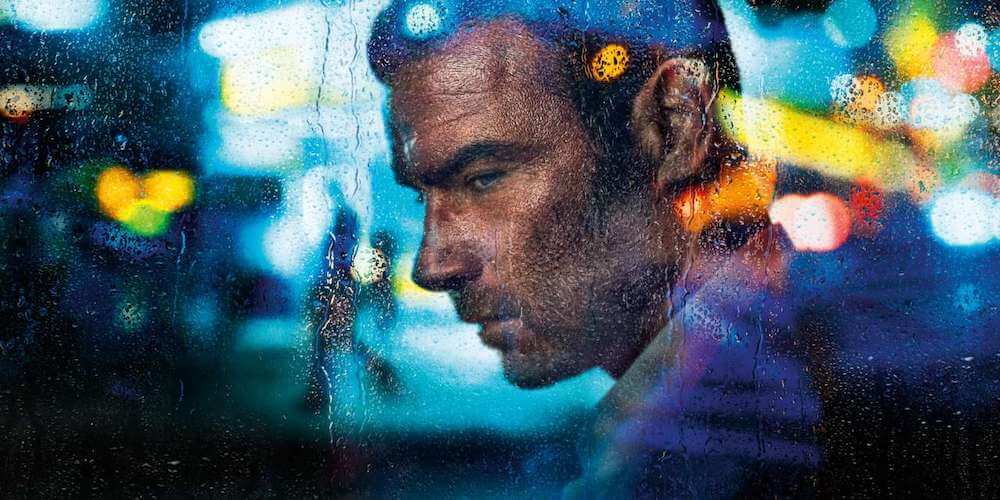 Ray Donovan (Liev Schreiber) is a "fixer" for a powerful Los Angeles law firm. Think Winston Wolfe from Pulp Fiction, but he cleans up messes for Hollywood's elite rather than clumsy hitmen who don't know how to keep their fingers off the trigger.
Need somebody bribed to forget they saw something or to look one way when they should be looking the other? Ray Donovan is your man. Unfortunately, Ray can make everybody's problems vanish but his own. His (relatively) stable existence is thrown for a loop by the news that his lowlife father Mickey (Jon Voight) is being released from prison right back into his life.
Creator Ann Biderman gave us the cop drama Southland and won an Emmy writing on NYPD Blue. Both Voight and Schreiber have earned Emmy and Golden Globe nominations for their roles in the show, and Voight took home the best supporting actor Golden Globe in 2014.
7) Penny Dreadful (2014–2016)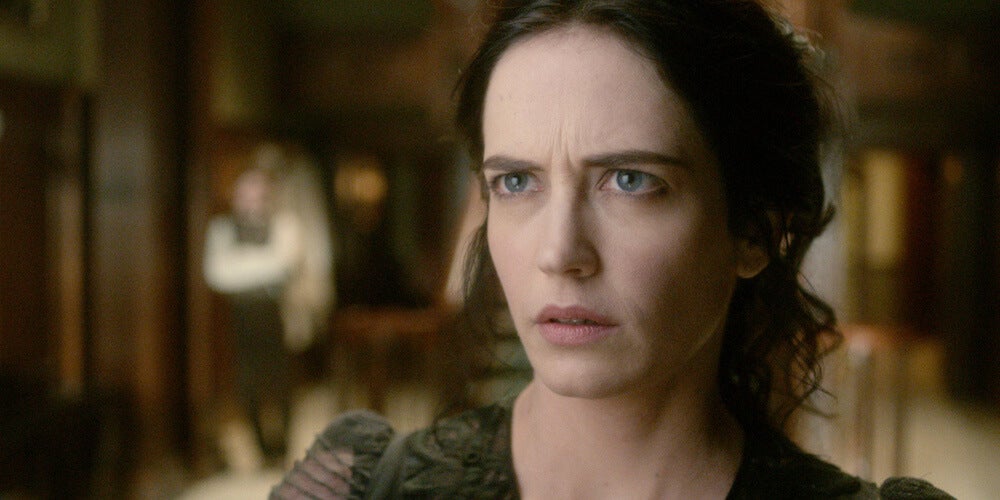 If you were a fan of Alan Moore and Kevin O'Neill's brilliant League of Extraordinary Gentlemen graphic novels and justifiably sad about the abysmal movie adaptation, Penny Dreadful may be the closest you'll get to a satisfying transition of Gentlemen to the screen.
Like the comics, Penny Dreadful imagines a world where the heroes and villains of Victorian fantastical literature populate the same gaslit landscape. There's Dorian Gray, Mina Harker, Frankenstein and his monster, Dr. Henry Jekyll, and Abraham Van Helsing, to name a few. Plus, with Harkers and Van Helsings in the mix, you know immortal bloodsuckers are going to be lurking in the shadows.
John Logan (Skyfall, Hugo) created Penny Dreadful. The cast includes Eva Green, Timothy Dalton, Doctor Who's Billie Piper, and Josh Hartnett. Honestly, this sort of stuff is my bread and butter, and Penny Dreadful is the main reason I'm springing for Hulu plus Showtime.
8) Californication (2007–2014)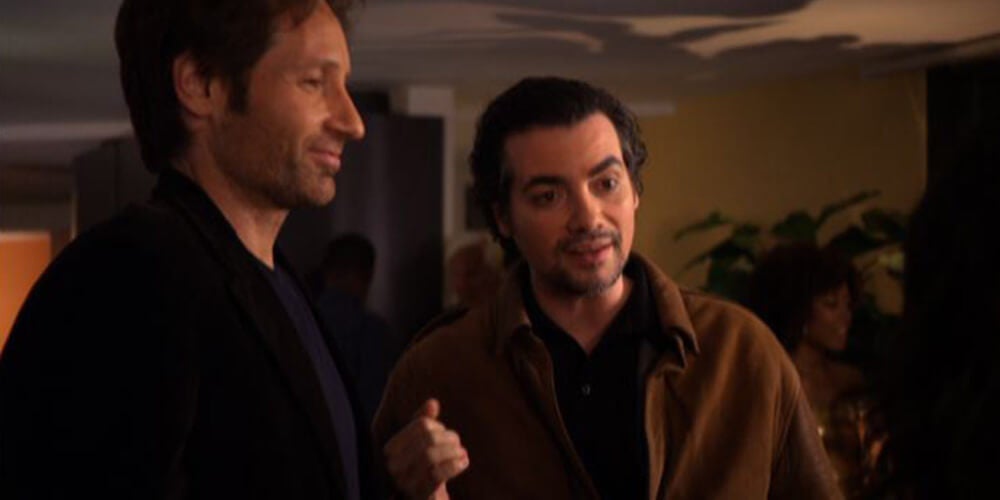 It's kind of amazing that Californication ran for seven seasons and 84 episodes. There is a long history of lowbrow comedies hanging around forever, and when you add in pay cable's penchant for nudity and language, you get Californication. David Duchovny carried the show as Hank Moody, a writer sleeping his way through town. Californication was always more of a hit with fans than critics, proving the show understood what it was and delivered the goods to a welcoming audience. —E.S.
9) Dexter (2006–2013)
Michael C. Hall's work as the serial-killer-killing serial killer Dexter is one of the most indelible TV performances of the 2000s. The show is grisly (as you'd expect given the subject matter) and darkly funny. Dexter made a strong impression right off the bat and produced several well-received seasons. The show peaked with season four and the Trinity Killer arc, before a rapid descent. Dexter went out with a whimper, including its widely ridiculed finale, but the show's highs are still worth the journey (maybe just stop at season four to be safe). —E.S.
10) Twin Peaks: The Return (2017)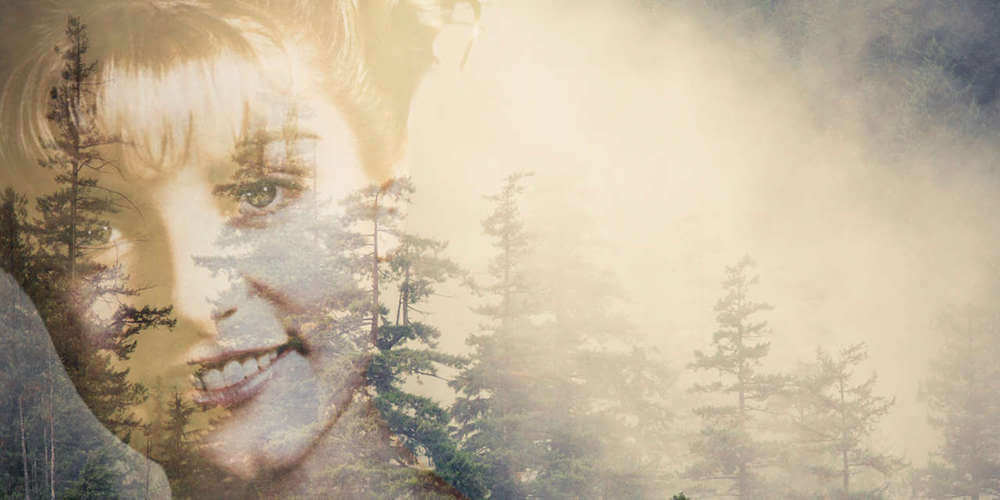 With so many shows being resurrected in one form or another to mostly diminishing returns, it's only right that David Lynch returns to Twin Peaks to push the boundaries of what television can be. Again. The Return is everything fans expected: fascinating, horrifying, slyly funny, frustrating, and singular. Twin Peaks has the kind of versatility to be whatever it wants at any given moment, and that's what makes it unmissable. Even at its low points, you're still seeing things that you won't forget. But at its best, The Return is as good as the form gets. —E.S.
Bonus: Hulu plus Showtime boasts a solid back catalog
The current series make Hulu plus Showtime worth the investment, but that's just scratching the surface. There's plenty of Showtime back catalog to delve into, as well, including full runs of shows like The L Word, Nurse Jackie, Weeds, and—one of my personal favorites—Penn and Teller: Bullshit! Clear your schedules, people!
READ MORE: