The first time Logan Paul fought KSI, the excitement was palpable throughout the arena and on computer screens around the world. It was broadcast on YouTube in front of more than 20,000 fans in the U.K., and the two social media stars winged punches at each other for six rounds while Paul nearly collapsed from exhaustion and KSI shook off heavy punches from his opponent.
The result was a draw. Now, the two YouTubers are looking to settle their score in a fight you can stream on DAZN on Saturday night, live from Staples Center in Los Angeles. The two aren't professional boxers, but they know how to make an event exciting.
And both know what's at stake.
"There's so much on the line between me and KSI." Paul said, via DAZN. "There is so much on the line. Egos, subscribers, the crown of 'The YouTube King.' The last match was a draw. If the 'W' is secured in a monumental way … it is going to be long-lasting form of stardom. There is a stigma that comes along with being an internet star—a YouTuber, an influencer. The narrative of the first fight was that there's these two YouTubers boxing and now it's two YouTubers slash professional boxers fighting. But I think that boxing helps get rid of that stigma. People look at you in a different way when you get inside these ropes and put it all on the line."
Here's everything you need to know to watch the Paul vs. KSI rematch.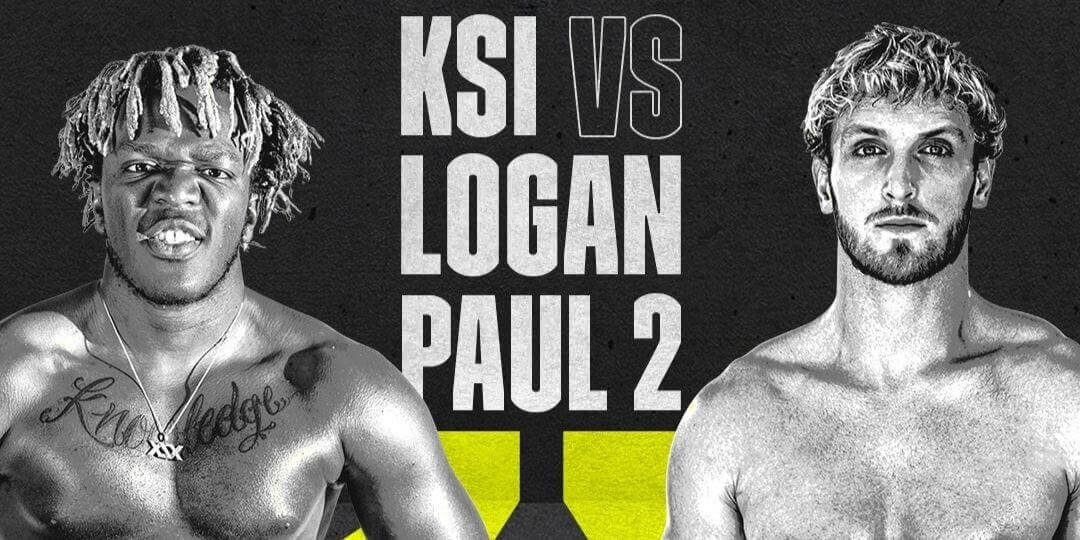 How to stream Logan Paul vs. KSI without cable
When: Saturday, Nov. 9 at 7pm ET
Where: Staples Center in Los Angeles
Streaming: DAZN
The only legal way to watch Paul vs. KSI in the U.S. is on DAZN. Since September 2018, the streaming service has shown some of the most important fights in boxing. DAZN showcased Canelo Alvarez knocking out Sergey Kovalev last week, and it featured Andy Ruiz upsetting Anthony Joshua for the heavyweight championship—their rematch will air on DAZN in December. Gennadiy Golovkin has fought twice on the service since June, and the exciting World Boxing Super Series tournament has been a mainstay.
DAZN costs $19.99 per month or $99.99 for the entire year, but for fight fans, it's been a tremendous value. It streams more than 100 fight cards per year—including a large number of MMA cards with Bellator—and you can watch some of the best boxers in the world (like Alvarez, Joshua, and Golovkin) and some of the potential rising stars (like Devin Haney and Vergil Ortiz Jr). DAZN says it's doing its best to try to kill the longtime boxing PPV model, but another perk of a subscription is getting to watch fighters like Alvarez and Ruiz on a regular basis that should get your blood pounding as the fists begin flying.
DAZN works with Roku, Apple TV, Amazon Fire Stick and Fire TV, Xbox One, PlayStation 4, and both iOS and Android phones. All you need to do is download the DAZN app and log-in with your subscription credentials. You can also stream via computer browsers Chrome, Firefox, Safari, Edge, Internet Explorer, and Opera. (Read our full DAZN review here.)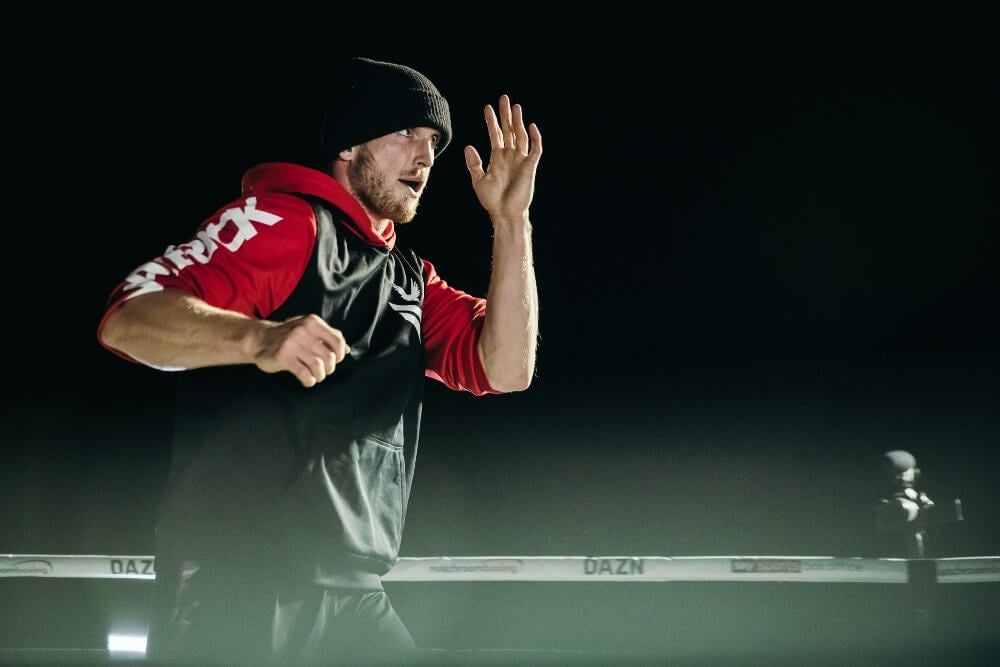 Paul vs. KSI: Why it matters
This is a grudge match between two YouTubers who have proven they have the discipline to train for six rounds of boxing and to endure flush punches to the face to try to grab bragging rights. These two have feuded for nearly two years. KSI blasted Paul for his Japanese suicide forest controversy. Paul ripped KSI for his family drama. They're just plain nasty to each other.
But theoretically, that should end after Saturday's fight.
The first time they fought, Paul looked fantastic for the first two rounds, but he tired in the middle and late rounds and nearly got knocked out by KSI. One official judge scored KSI as the winner, but the other two had it a 57-57 draw (the same as the Daily Dot). Now, they're ready for the rematch.
Paul said he took a week off after the first fight but that he's been training ever since then. KSI, meanwhile, has been more focused on making YouTube vlogs and music videos—he was actually scheduled to drop a new music single on Friday, the day before one of the biggest events of his life.
"I don't know about him," Paul told the Daily Dot on Wednesday. "I mean, I'm not worried about dropping a single and trying to get a bunch of streaming hits on it."
Instead, he's focused on his conditioning and his skills. Paul said he'll be hitting his peak when he steps into the ring on Saturday. Which is unlike what happened 15 months ago when he said he felt drained and tired even before the contest.
KSI, meanwhile, has plenty of confidence in his own abilities.
"I'm putting in 110% into training and sparring," he told Boxing Scene. "I'm not taking this lightly. It's hard, it hurts, but I know in the future it will help me win this fight. … This is something I want to continue doing in the future. I wouldn't stop here. What's the point of that? I have not gotten this far just to stop. That's stupid. There are more people I want to fight, and I will call them out after I win this fight."
He also said this: "I feel like I can definitely fight other pro boxers—and beat them."
That's similar to what Paul told the Daily Dot when he said, "We can bring a lot of eyes to the sport, but it's up to [promoter] Eddie Hearn and the other boxers to keep those fans coming back. I can go fight in UFC or I can fight in Bellator. Wherever I go, people will follow."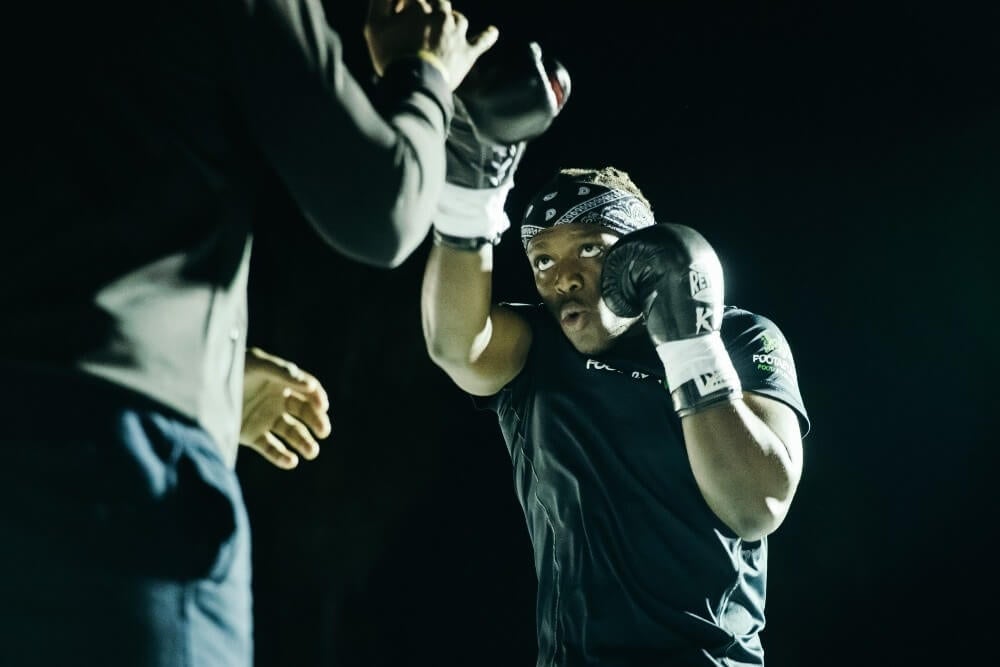 Paul vs. KSI live stream schedule
KSI vs. Logan Paul
Billy Joe Saunders vs. Marcelo Esteban Coceres
Devin Haney vs. Alfredo Santiago
Ronny Rios vs. Hugo Berrio
Nikita Ababiy vs. Jonathan Batista
Diego Pacheco vs. TBA
Alexis Espino vs. Joe Hughes
Reshat Mati vs. Cody Peterson
Isaiah Ocasio vs. Joshua Brueckner
For a year-round sports fix, sign up here and check the "sports" box to receive our weekly boxing newsletter. You'll hear about all the biggest fights and best knockouts from the Daily Dot's streaming sports guru Josh Katzowitz.
The Daily Dot may receive a payment in connection with purchases of products or services featured in this article. Click here to learn more.