Deji Olatunji, the British YouTube star made most famous when he was knocked out by Jake Paul this summer, has found a new social media star with whom to feud. It's his own brother, KSI. And it seems the Deji vs KSI beef has gotten nasty rather quickly.
Here's everything you need to know about Deji Olatunji, his fight with Jake Paul, and how his feud with KSI began.
Who is Deji Olatunji?
Deji's full name is Oladeji Olatunji, and at the age of 21, he's accumulated 9.7 million subscribers on his YouTube channel.
He was a relatively famous British YouTuber for his gaming videos and comedy sketches. Still, the specter of his big brother KSI and his 19.8 million YouTube subscribers always loomed large over Deji's career. But when Deji began feuding with Jake Paul in the leadup to their boxing match, he grew in popularity. The two boxed on the undercard of the Logan Paul-KSI card in London last August, and though Jake Paul knocked him out, Deji was praised for his toughness despite his lack of boxing skill.
"Deji fought an amazing fight. I respect him," Jake Paul said in the moments after their bout. "I hope he learned a lesson about the things he said because he said some shit about my family that wasn't cool. But much respect to Deji. No hard feelings."
As he's proven this week, though, Deji continues to talk trash about families. This time, though, it's his own.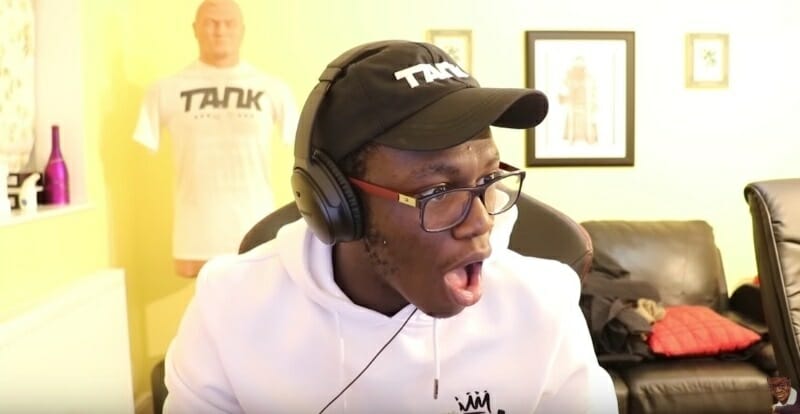 READ MORE:
Deji vs. KSI: It started with Deji vs. Randolph
The feud really took off last week when Deji and another YouTuber named Randolph, who works for KSI, were beefing. The two swapped diss tracks on YouTube, and KSI got massively upset when he discovered that Deji had revealed a £4,000 (about $5,100) gift given to Randolph from KSI. The fact Deji showed KSI's financial records in his diss track annoyed KSI, who said, "Don't you fucking dare put my information out on blast like that. I keep that shit private. Mom, Dad, I'm disappointed."
In the diss track, Deji claimed KSI had paid for Randolph's entire wedding, but KSI responded by saying it was simply a gift.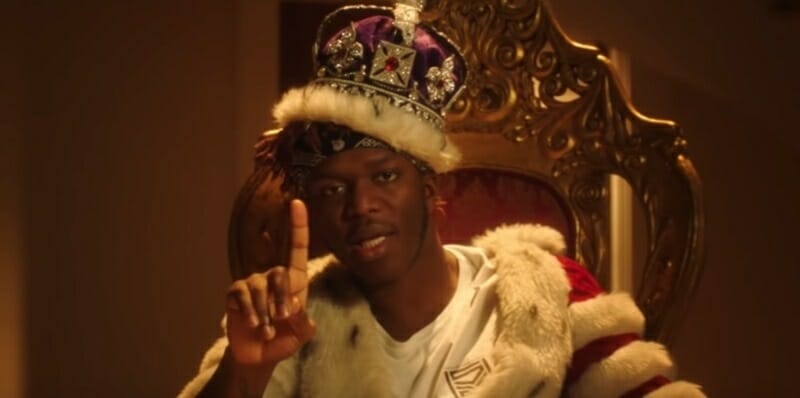 "Don't get me involved in this shit, fam. I'm just watching," he said. "That's on my parents. Mom, Dad, I'm actually disappointed that you would let him into my accounts and post it publicly. What the fuck. That's actually pissed me off. Why are you getting involved me with this? I didn't even pay for his wedding. That was a gift. He paid for his own wedding."
That video, however, did not squash the beef.
Deji vs. KSI: Deji blasts KSI in YouTube video
In a video posted on Wednesday, Deji sat in front of his camera for nearly 10 minutes and blasted his brother, who's 25 years old and whose real name is Olajide "JJ" Olatunji.
Earlier, Deji revealed that KSI had blocked him on social media.
"Family always has your back" pic.twitter.com/MeG89LNWiL

— Deji (@Deji) December 1, 2018
"With my brother, you'd expect him to always be on your side," Deji said in the video. "You expect family to be your No. 1 priority. With my brother, that's never, ever been the case. My brother puts friends first … and then the family. It just doesn't make any sense."
He said showing KSI's bank statement was minuscule compared to the rest of his brother's actions and that Deji's rage about his brother has been in his heart for a long time. Deji said he can't stand his brother and doesn't think KSI's actions are forgivable.
"He tried to ruin me," he said. "He tried to ruin my credibility for the worst. He tried to ruin me and it didn't work. So, he's pissed."
He also said KSI doesn't like the fact that Deji is close to their parents and that KSI isn't (though Deji said that's by KSI's choice). "It's like," Deji said, "he doesn't want me to be part of the family."
Deji said he was fine breaking off his brotherly relationship with KSI because he's a "prick" and because KSI once sent their mother a text message saying he hated Deji.
"I've done nothing but support you countlessly," Deji said. "Even when you're in the wrong, I support you. But you're stupid in your fucking head. You're an idiot. You're an imbecile. I can't stand you … You're an egotistical prick. Fuck you. Me and you are done, alright?"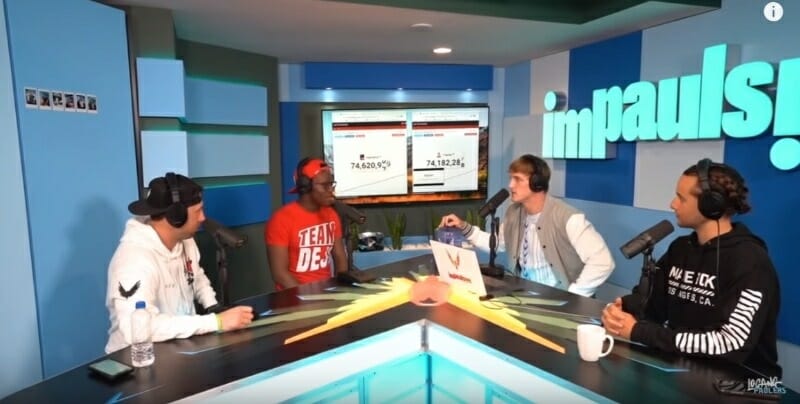 On Dec. 6, Deji appeared on Logan Paul's podcast, Impaulsive, to speak to KSI's boxing rival about the state of their relationship. Deji said KSI began to change for the worse after he moved out of their shared house. That's when Deji said KSI began distancing himself.
Deji also said KSI blocked his mom and dad on social media and on his phone.
"(Their parents) on my side," Deji said. "They know he's messing up and they don't understand why he's acting this way. It doesn't make any sense."
Deji vs. KSI: The response from KSI
On Wednesday, KSI tweeted the following.
https://twitter.com/KSIOlajidebt/status/1070464562284109829
On Thursday, he vlogged about the situation, emphasizing again that he loves Deji and that he has supported him.
"Brothers fight, brothers say things they don't mean," he said. "At the end of the day, I will always love you. Simple as that."
KSI said he's tried to keep the family matter private, but he guesses that's now impossible. KSI said he knows he's been distant and "that's my fault." But he said he's never too busy to receive a message from his brother. He also said Deji knows it's not true that KSI doesn't support his brother—especially when KSI was training for his fight with Logan Paul and Deji was getting ready for Jake Paul.
He also explained that he blocked Deji on social media for making his private information public.
"I just wish you'd called me," KSI said. "This whole thing doesn't need to be public … Mom, Dad, Dej, I'm trying to fix this."
Unfortunately for KSI, the public is hungering for the news. And they might get more of it, especially if Deji uses Logan Paul to get back at his brother.
https://twitter.com/KSIOlajidebt/status/1070729008206233601
Deji did, in fact, make an appearance on Logan Paul's podcast on Dec. 6 to continue talking trash. He said KSI's apology video was "decent" but he claimed the reason KSI said he was sorry was because he was losing subscribers, due to the feud. At the same time, though, Deji said he still loves his brother "to bits."
Deji vs. KSI: A Christmas drama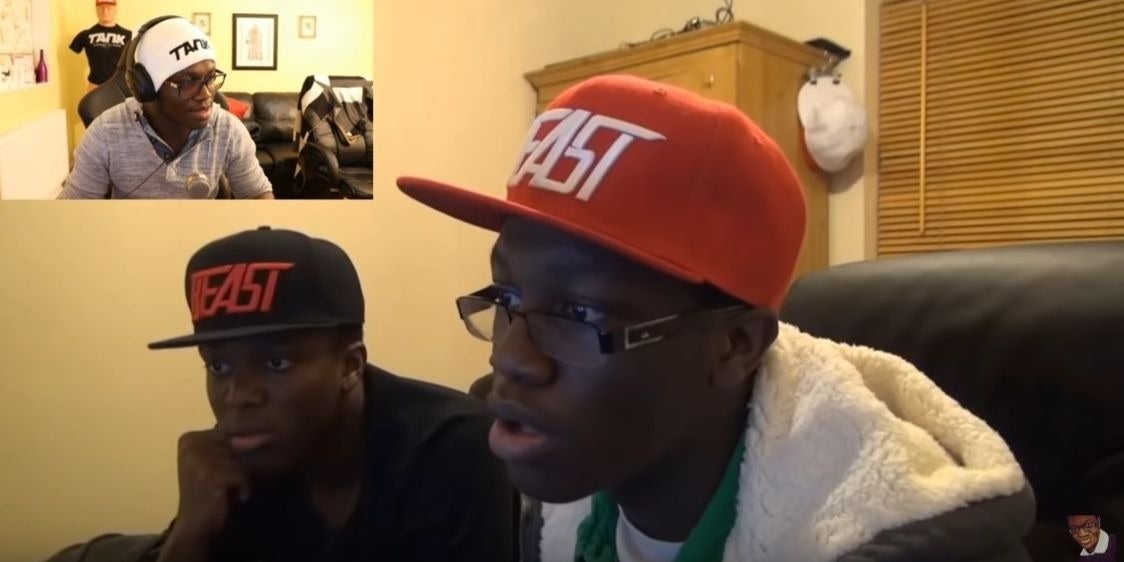 After a few weeks of minor sniping between the two, the feud reignited on Christmas when KSI tweeted that Deji kicked him out of their parents' house.
https://twitter.com/KSIOlajidebt/status/1077445365194997760
Deji accused KSI of playing "the victim card" and trying to "manipulate your fans to hate me." Deji said KSI threatened to smash his computer if he didn't delete a number of videos, but KSI said, "I told you to delete the videos about ME. I wanted to squash this beef but you said the videos you made cost you money. I said I'll reimburse you and you said no, you want those videos up because of your time and the views. All you care about is the views."
The two went back and forth on Twitter about who owns the house where their parents live, who their parents are siding with, and how both are making this feud public when it should be handled privately.
KSI then released this audio recording of their fight on Christmas in which Deji threatened to call the police if he didn't leave.
https://twitter.com/KSIOlajidebt/status/1077468491224096768
Deji countered that with his own recording in which he said KSI attacked their mother.
https://twitter.com/Deji/status/1077472736723824640
KSI called Deji "disgusting" for accusing him of attacking their parent, and Deji responded by saying, "So manipulative."
A few days later, Deji posted an apology video after he lost 20,000 subscribers in a three-day span (and from Dec. 25-Jan. 1, he's lost a total of nearly 42,000 subscribers). Since Christmas, KSI has remained silent about the issue, though he was clearly dismayed that Deji posted a video soon after their altercation that day.
https://twitter.com/KSIOlajidebt/status/1077602306164776960
https://twitter.com/KSIOlajidebt/status/1077603122078511112
On Jan. 1, Deji's parents appeared on his YouTube channel to say the two brothers are trying to solve their beef and asking their fans "to stop the hate."
"It has now gotten to the point that fans are coming to our house very late at night," the brothers' mother said. "Even the police now are concerned for our own safety."
Their father said they couldn't even go shopping because they're "getting attacked."
Despite both brothers' pleas to each other to take this matter private—and despite the claim by some that this fight is actually fake—it seems like the Deji vs. KSI beef still hasn't been settled.