To say that there was an obscene amount of pressure on Frozen 2 after the first film became an Oscar award-winning phenomenon is something of an understatement. Throughout Into the Unknown, Disney+'s six-part docuseries on the making of Frozen 2, the original film, and "Let It Go" in particular, are nothing short of dark storm clouds that constantly loom over the production; as the team tried to crack the code on "Show Yourself," Frozen 2's big showstopper, a frequent worry from within the team was that the in-progress song won't be as impactful as "Let It Go."
Into the Unknown: The Making of Frozen 2

RELEASE DATE:
June 26, 2020
DIRECTOR:
Megan Harding
STREAMING:
Disney+
Into the Unknown peels back the curtain and takes you behind-the-scenes on how the sequel to the film that became a phenomenon—one with much more pressure on it than its predecessor—in the months leading up to its theatrical release.
Kicking off approximately 11 months before Frozen 2 is released in theaters, Into the Unknown is a fascinating look at what it took to make the sequel come to life from pitch to the final product and everything in-between, and if you're into animation, the insights are endless. But much less successful is selling its own stakes in a docuseries that sometimes struggle to maintain focus.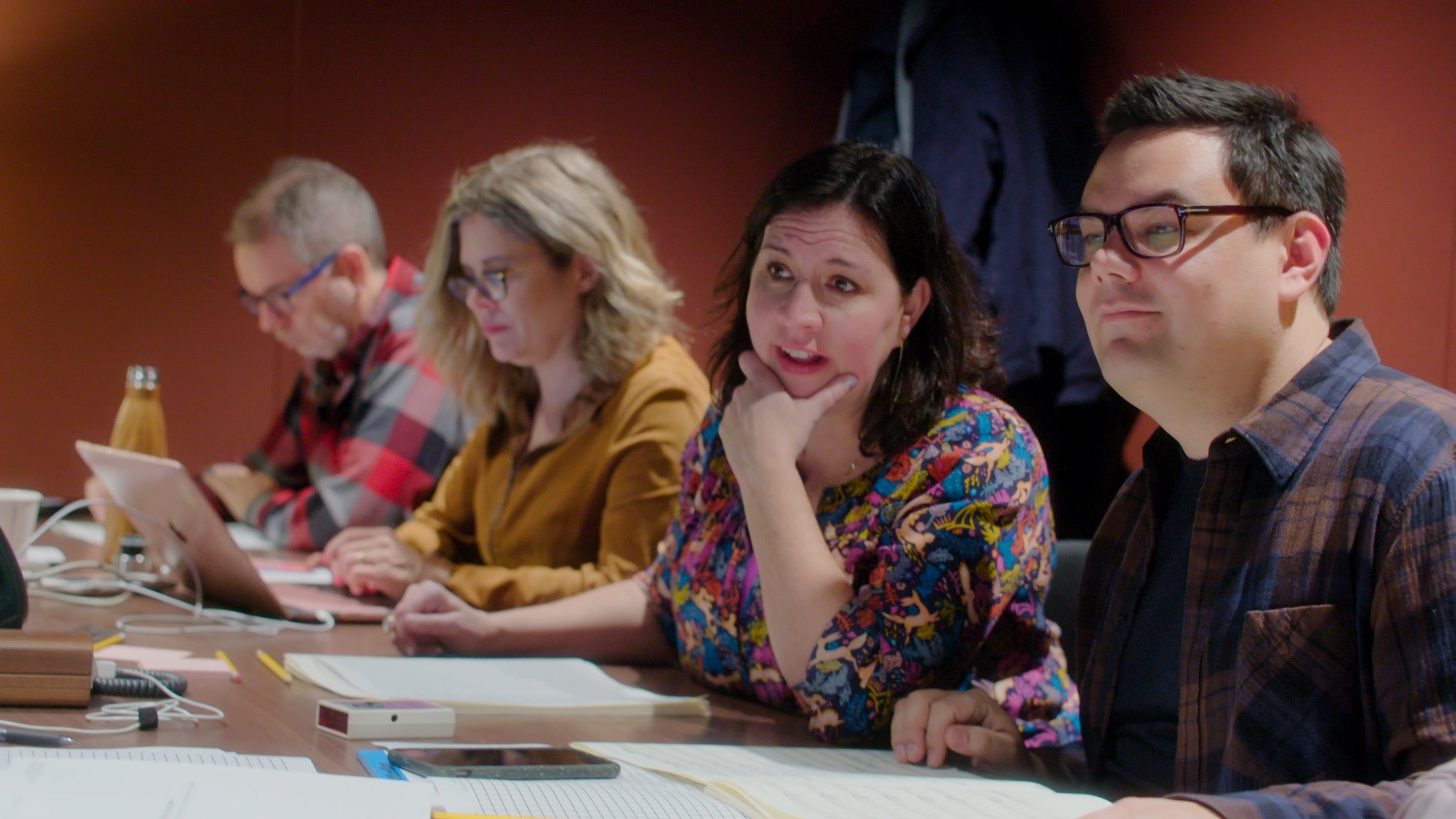 That's not to say that the concerns about Frozen 2 from directors Jennifer Lee and Chris Buck, songwriters Bobby Lopez and Kristen Anderson-Lopez, and the many, many producers and animators aren't legitimate. Those concerns are real with just about any sequel following in the footsteps of a successful first run (particularly one that's had as much of an impact as Frozen), and Lee, who was also appointed Disney Animation's chief creative officer in 2018, has even more on her plate this time around.
One meeting with Disney's "Story Trust," which is kind of like a giant focus group made up of other Disney Animation writers and directors like Adele Lim (Raya and the Last Dragon), Ron Clements (Moana), and Byron Howard (Zootopia), after an early screening of the film, reveals just how much work that Lee and Buck have cut out beyond simply animating the entire film. Those meetings, as harsh as they might be in some regards, also help shape the film; those screenings also determine which songs stay and go, such as one song performed by Sterling K. Brown that was ultimately cut from the film.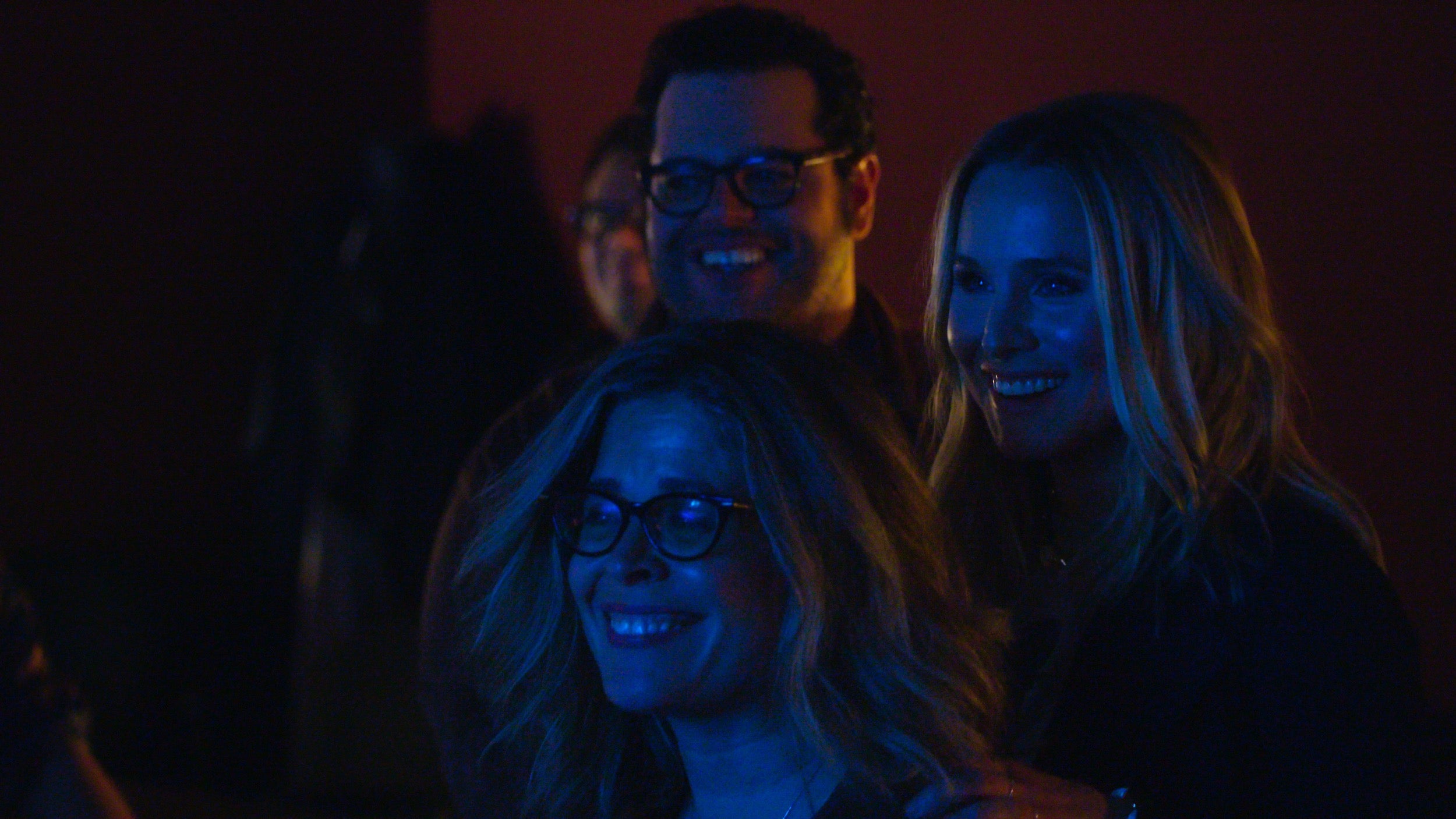 The biggest conflict in the first three episodes of Into the Unknown (out of six total) is a debate between the songwriters and directors about the direction "Show Yourself" is taking and how changing Elsa's realization would change the entire song. As far as conflicts go, it's a fairly tame one: It's far less an indication of behind-the-scenes troubles than creatives having a debate about a character and a song they're all invested in and want to get right.
But that conversation, along with many others that often take place on video with Lee and Buck in Los Angeles and Lopez and Anderson-Lopez in Brooklyn, goes to show just how symbiotic the relationship between songwriters and directors are to a production like Frozen 2. It's a constant back-and-forth between the directors, the songwriters, and the animators who offer their own insight on making those sequences, whether it's Elsa's run at the end of "Into the Unknown" or the emergence of singing reindeer in Kristoff's '80s-esque rock ballad "Lost in the Woods."
Into the Unknown is a chronological relay of events versus Disney Gallery: The Mandalorian's grouping of different elements, so at times, Into the Unknown can feel a bit more chaotic in comparison. But once you get used to the mechanics, you get a sense of just how it likely works over at Disney Animation; by the time stars like Kristen Bell, Idina Menzel, Josh Gad, and Jonathan Groff are brought in to record new songs or dialogue, so much has already been shifted.
And even amid the cynicism of watching a polished final product about how its own product became polished, the moments of genuine awe, such as Bell and Lee watching Frozen 2's first trailer well before we got to see it, can easily capture that wonder.
All six episodes of Into the Unknown: The Making of Frozen 2 are streaming on Disney+.